An Invitation to Maine - July 2003
a wonderful summer weekend retreat with Julie, Jeff, and Lins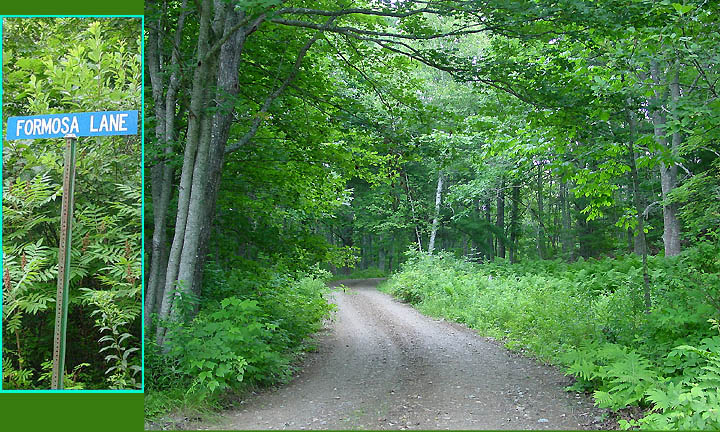 A 0.3 mile long driveway leads to Yeh's summer home by the bay - "Formosa Cottage"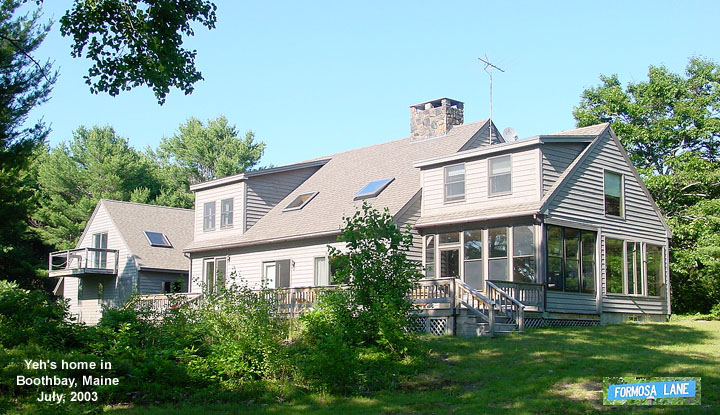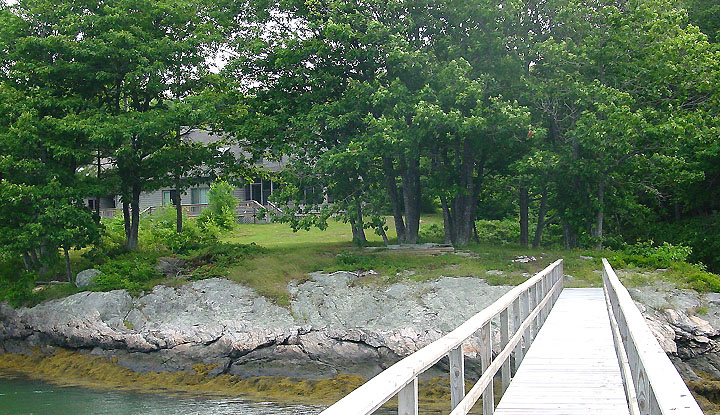 house view from the boat dock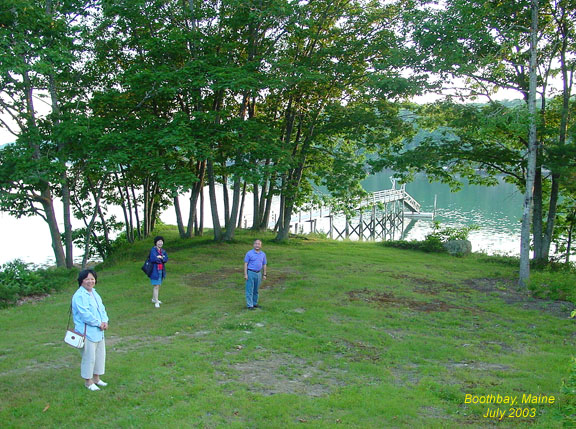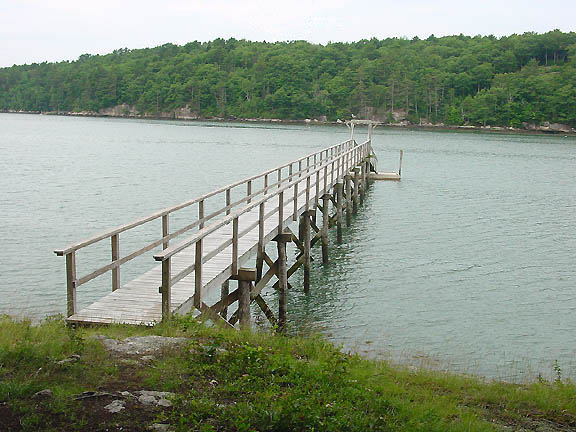 This waterway leads to Atlantic Ocean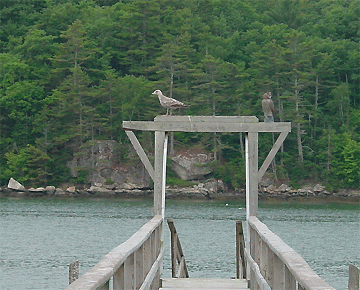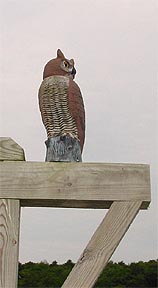 Seagulls are not scared by the standing owl!
.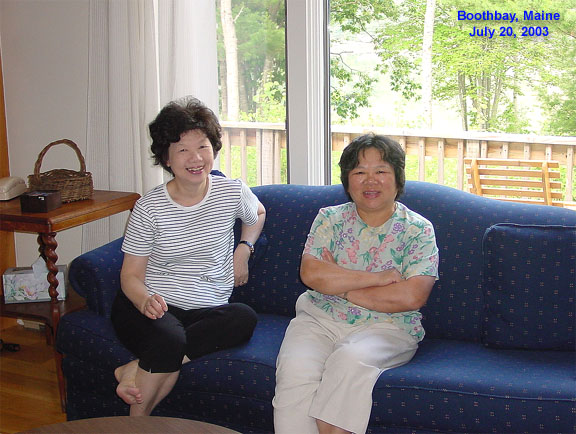 Relax in the living room
.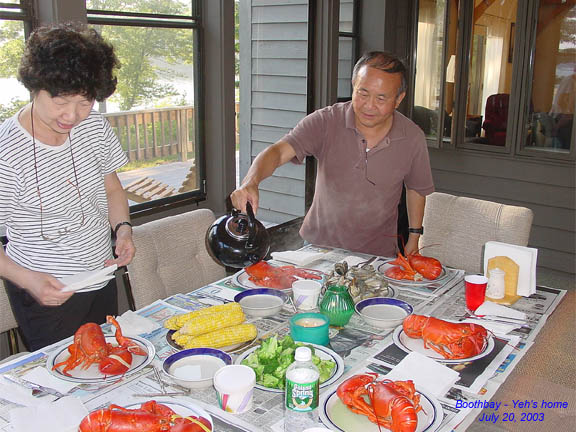 Jeff picked up lobsters, steamers etc.. to set up a sunset dinner in the enclosed porch.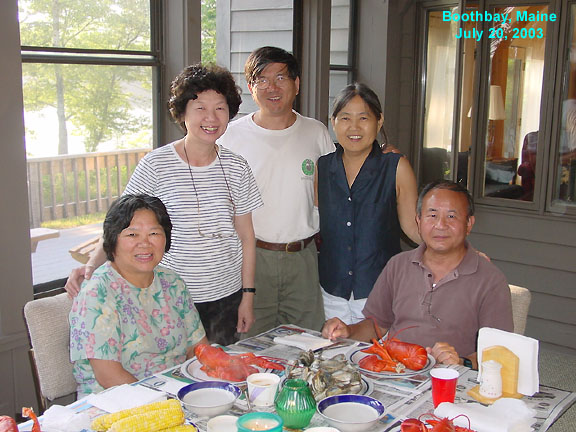 Nan-Jae & Suray came on Sunday to join this seafood treat! (click to view a hi res version)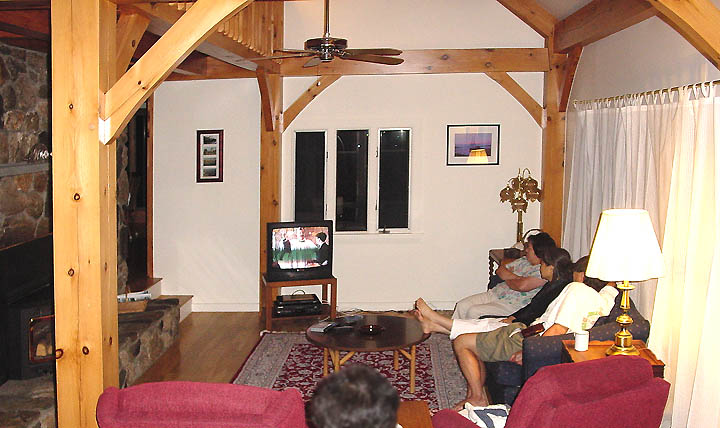 After dinner, we watched video tape from Kevin & Sarah's wedding ceremony & reception party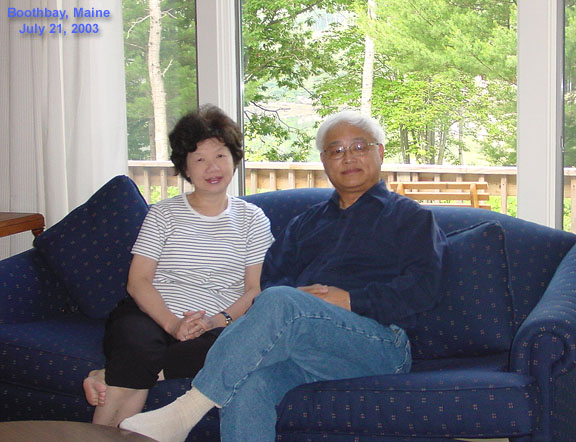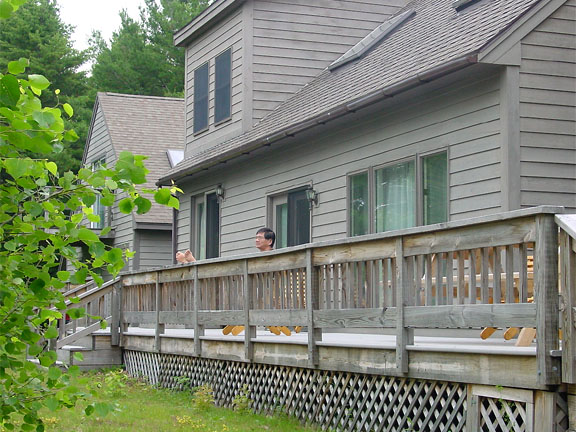 Nan-Jae enjoys the relaxing moment on the deck early in the morning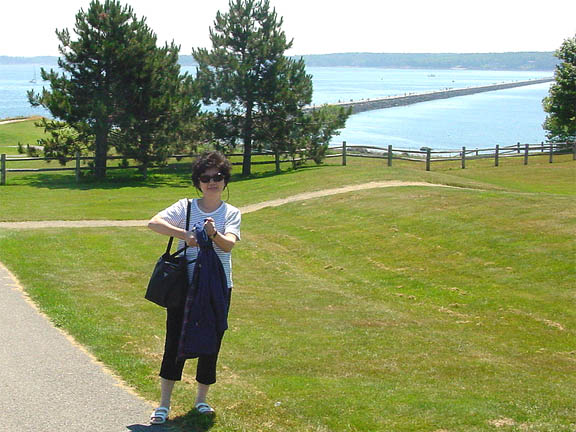 View from Samoset Resort (with golf course) in Rockland Maine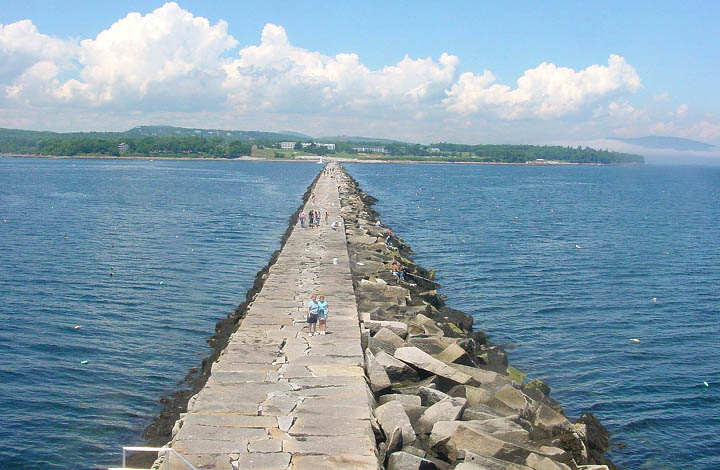 Lobster traps and people fishing along the 0.8 mile walkway (viewed from the light tower at the end)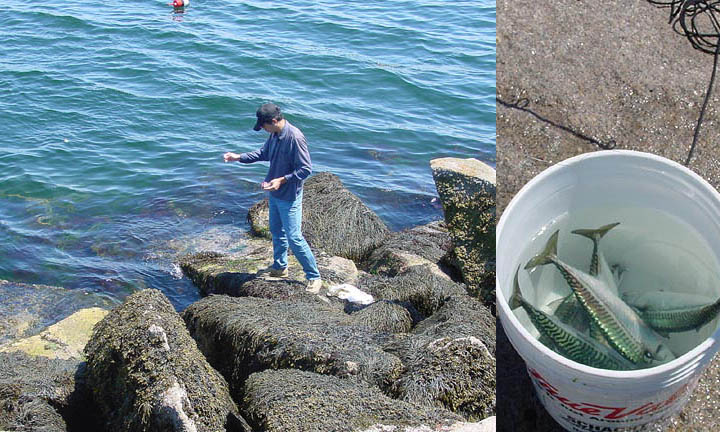 This man was surprisingly productive using a wire to catch fish!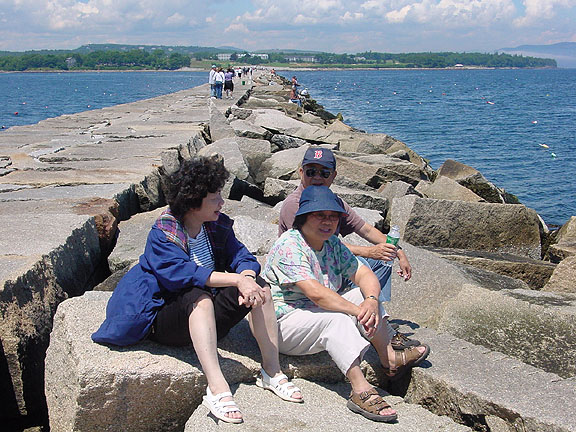 Take a break in the mid of the "million-dollar walk" (app. 2 miles, round trip from parking place)

Large sail boats, arts fair, busy shopping streets in Camden Maine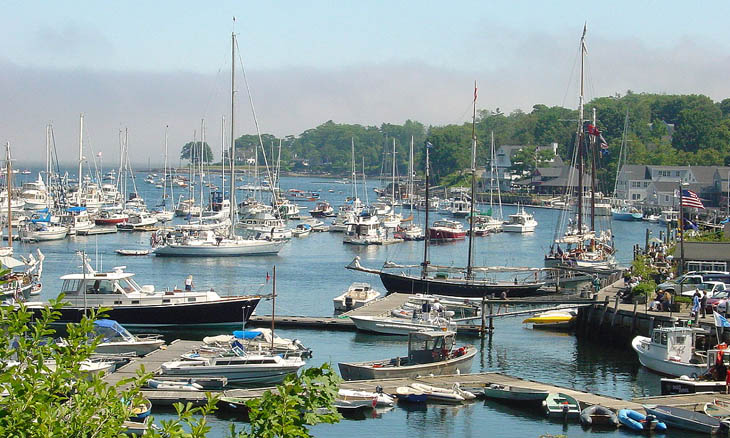 ---
Many thanks to Julie & Jeff for being exceptional host at their summer home in Maine
---