Banquet with Bakers & Lius June 2009
It took an unique situation to bring the Liu and the Baker families together in Boston. The Lius came to attend a wedding of a young relative at Botanical Garden near Worcester, MA, and the Bakers (from Florida) joined a large family reunion held in Cape Cod.
Susan and Ken hosted a 10-course banquet for us at a Chinese restaurant in Boston. All the dishes were excellent and we enjoyed the wonderful time together.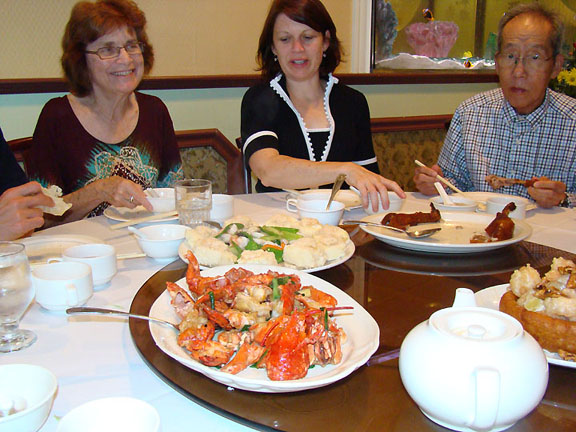 Nita, Breda, and Ken
Lobster, special tofu, giant shrimps, Peking duck .... are all delicious!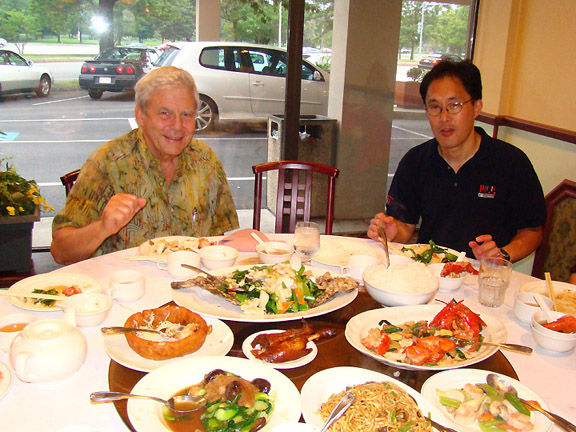 Richard and Andy with Eric hiding under the table (Kira went to a summer camp in Maine)
We haven't seen Richard since Andy and Brenda's wedding in 1991!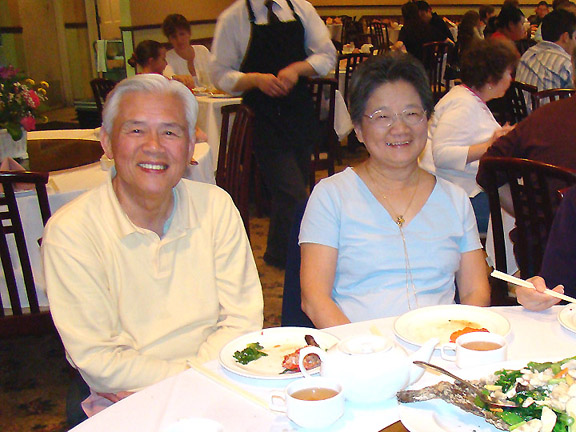 Leo and Ruth traveled from Taiwan for the wedding.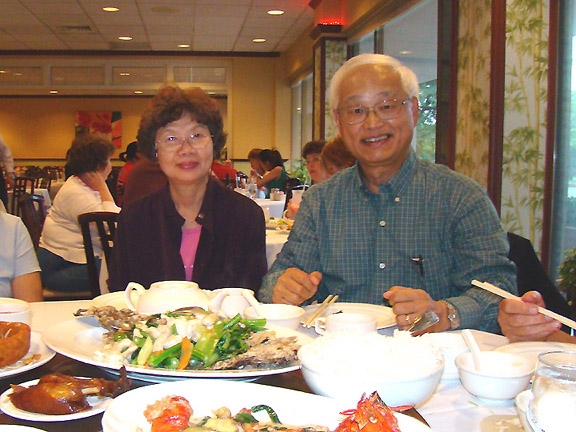 The fish dish is Vincent's favorite, Mei likes it too!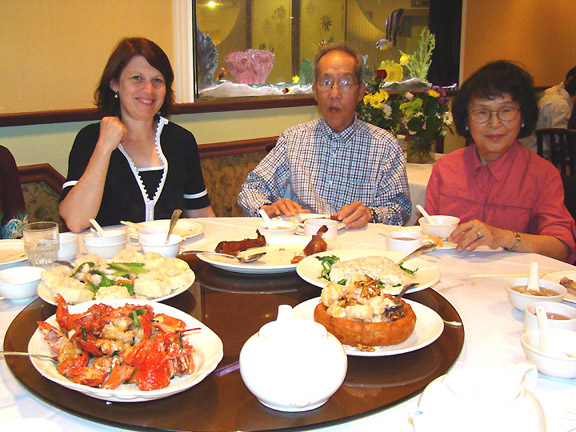 Brenda, Ken, and Susan

---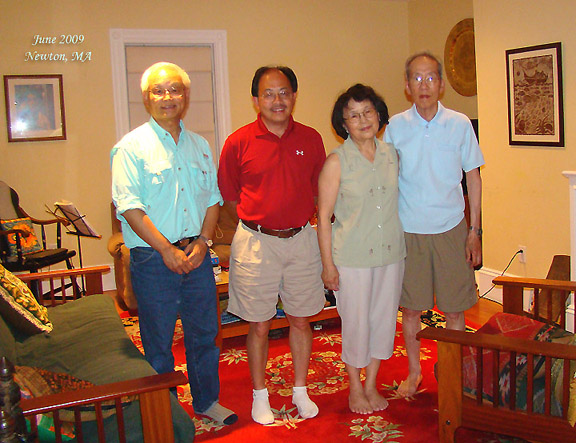 In Newton, we were happy to see Bryan (學洋) Chen who also came from Ohio to attend the wedding.
We were standing on the same rug, just like the summer of 1968 when we were in New Haven.
Note: The Persian rug is a precious item which traveled from Hong Kong, to Taipei,
then to three places in USA. This beautiful object carries a lot of our family history behind it.