10/14/22, Day 4, Golden Hall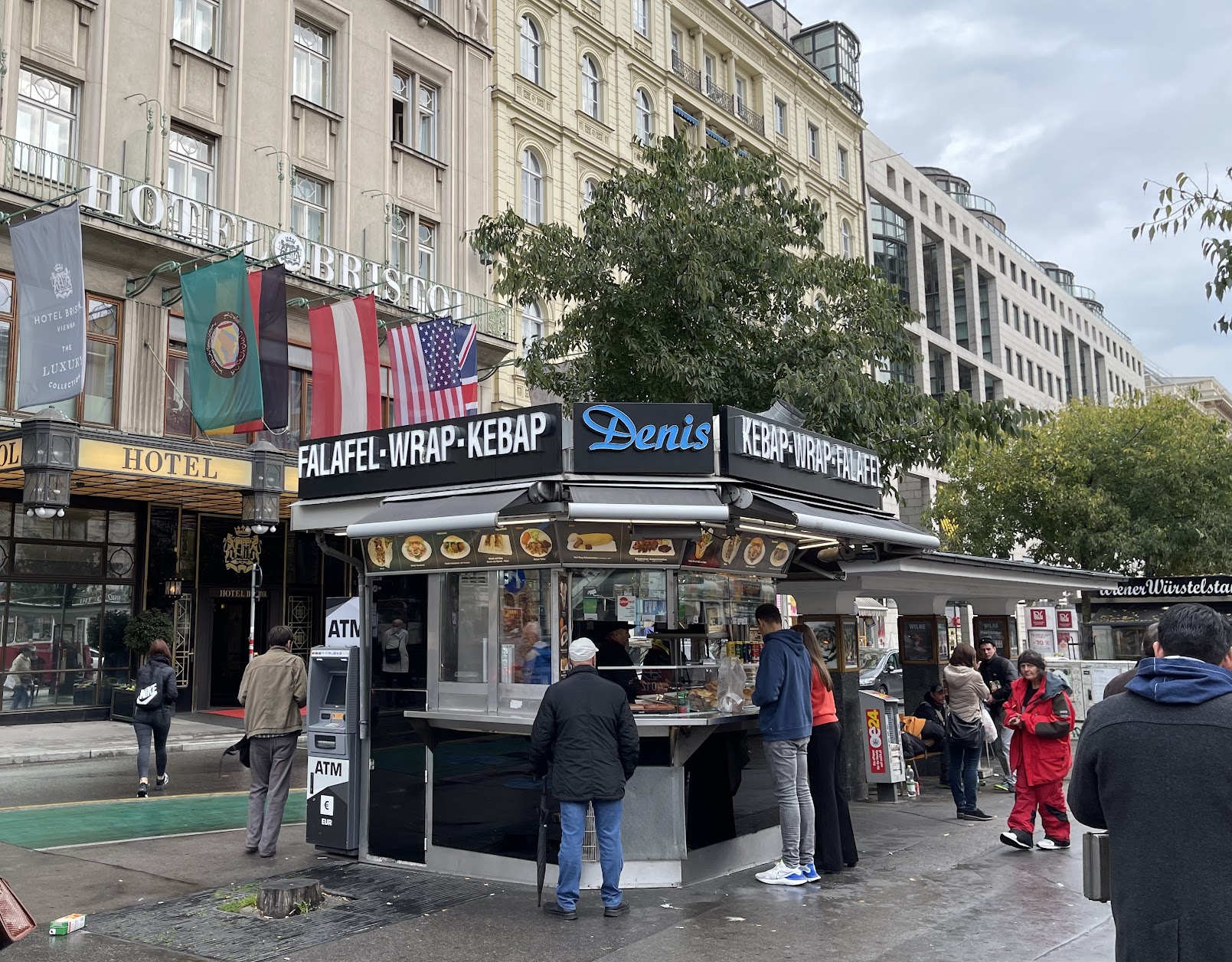 We started today like many others by taking Tram#D to the Oper/Karlsplatz stop.
We disembarked Tram#D in front of Hotel Bristol, and this falafel/kebab stand was on the sidewalk.
The aroma of grilled meat and sausage smelled good.
Every time we saw this stand, VT said that he wanted to eat one of these.
But where to sit down and eat?
Perhaps buy one at the end of the day and take it home to eat in our apartment?
In the end, we did not have a chance to buy one and taste it.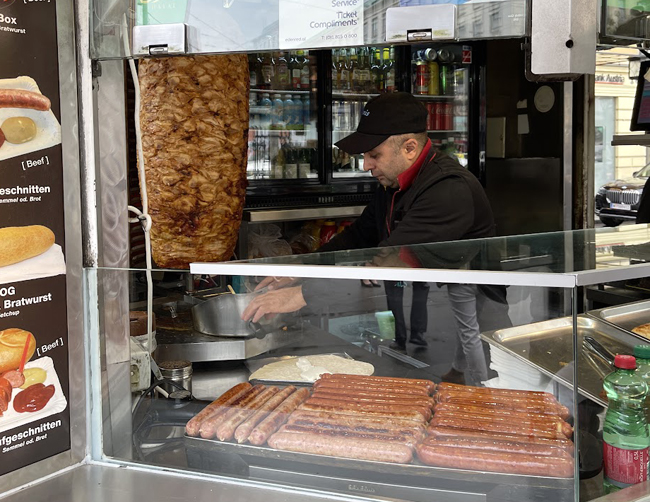 The grilled meat looked delicious.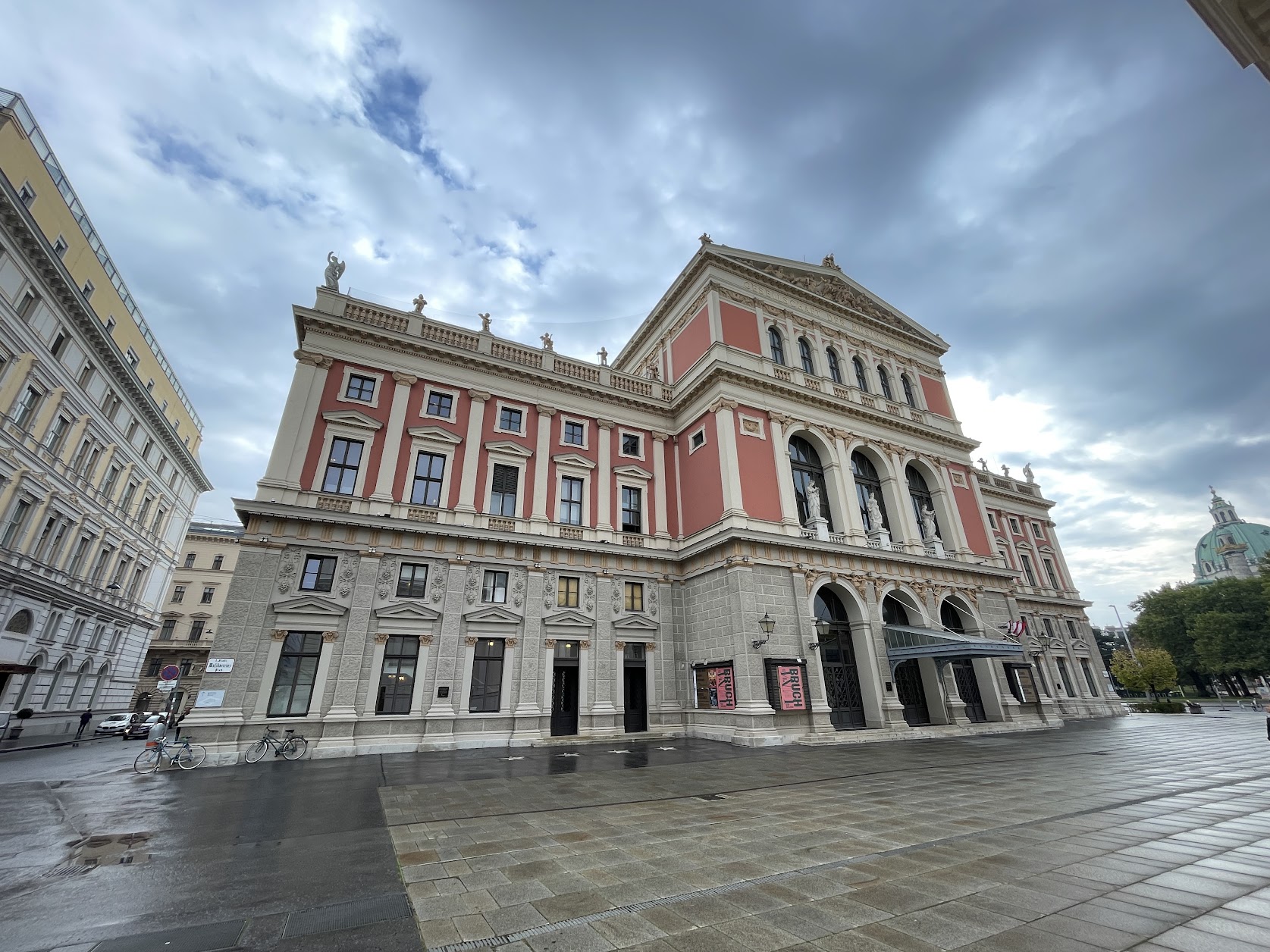 Musikverein, the name of this concert hall building, is a short walk from the Oper/Karlsplatz tram stop.
It is right behind the Imperial Hotel on the ring road.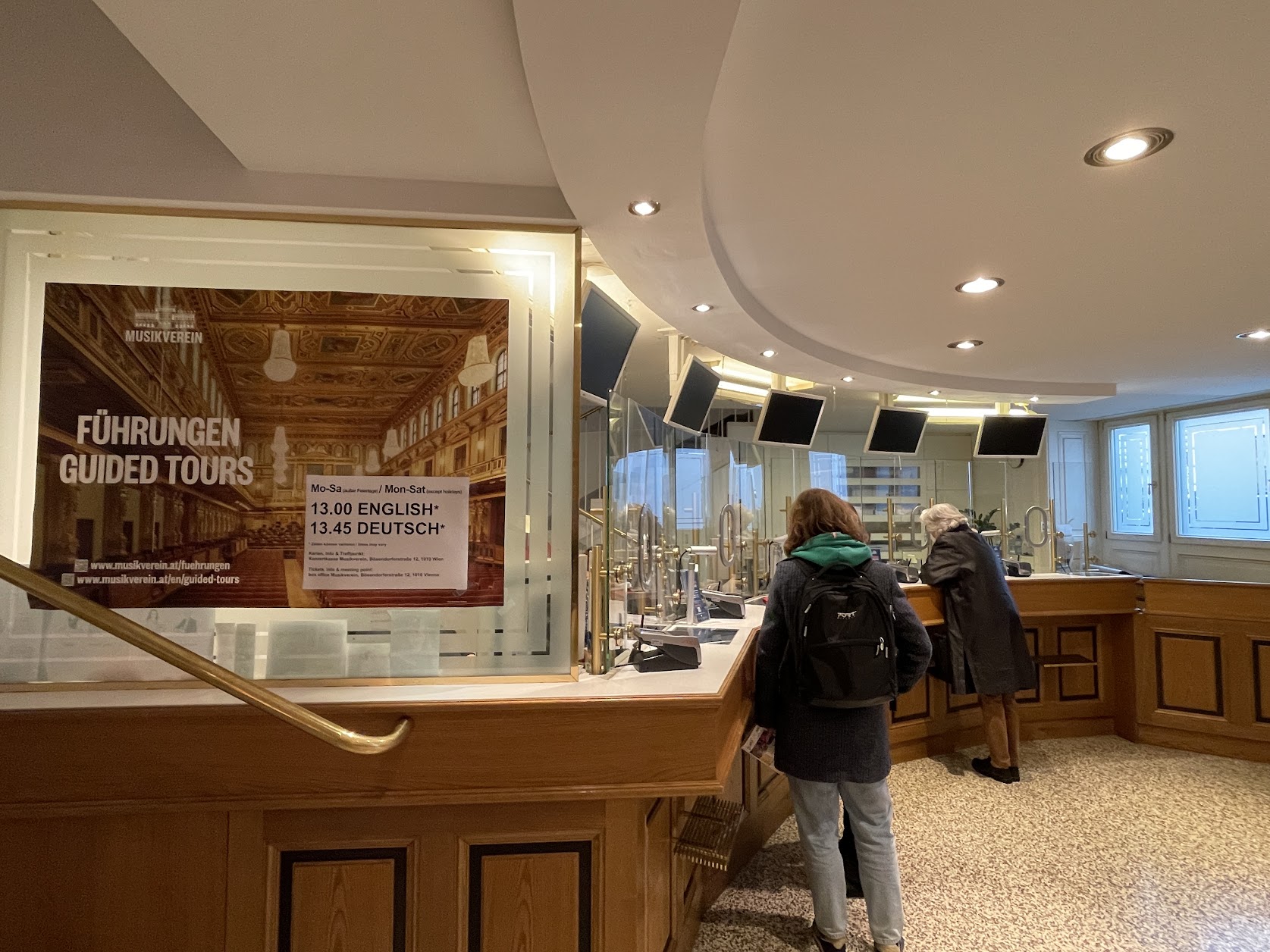 The box office where we changed our online vouchers to actual tickets.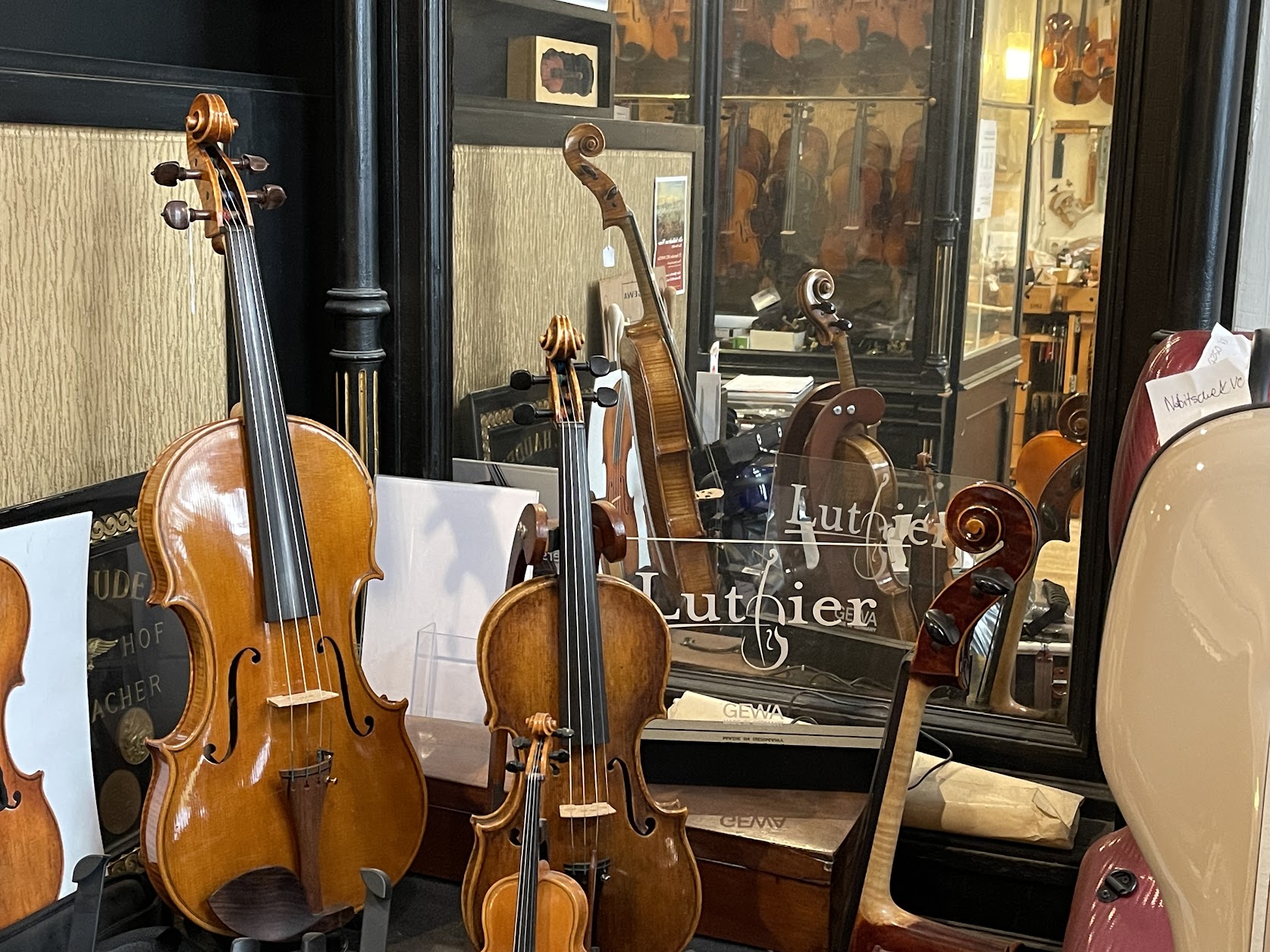 Since we still had time before the 1 pm guided tour of the concert hall, we walked next door to
see this violin shop named Atelier im Musikverein Wilfried Ramsaier-Gorbach.
A man in the inner room was doing some restoration work on an instrument.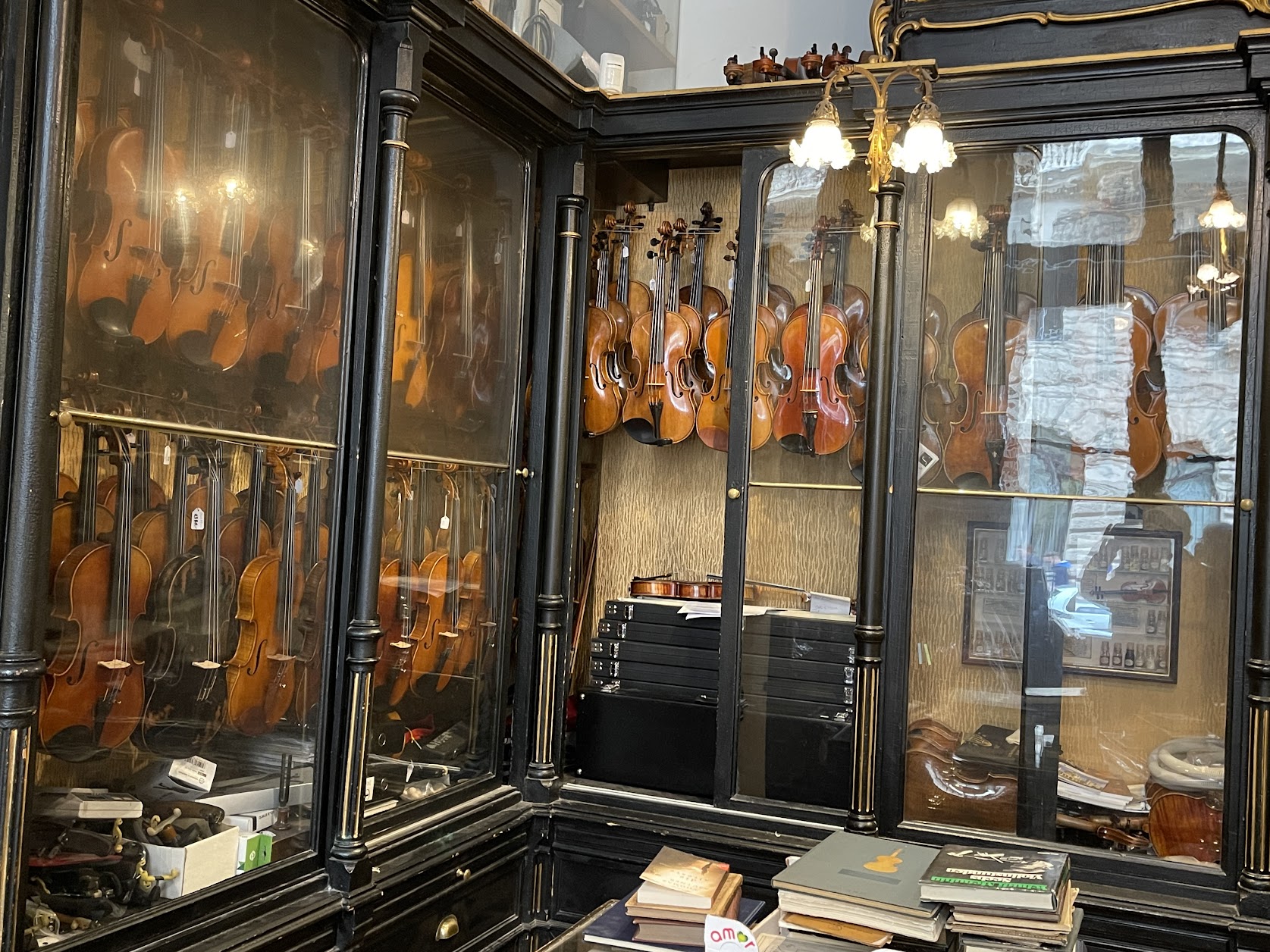 The man said a 4/4 violin in the shop started from €900.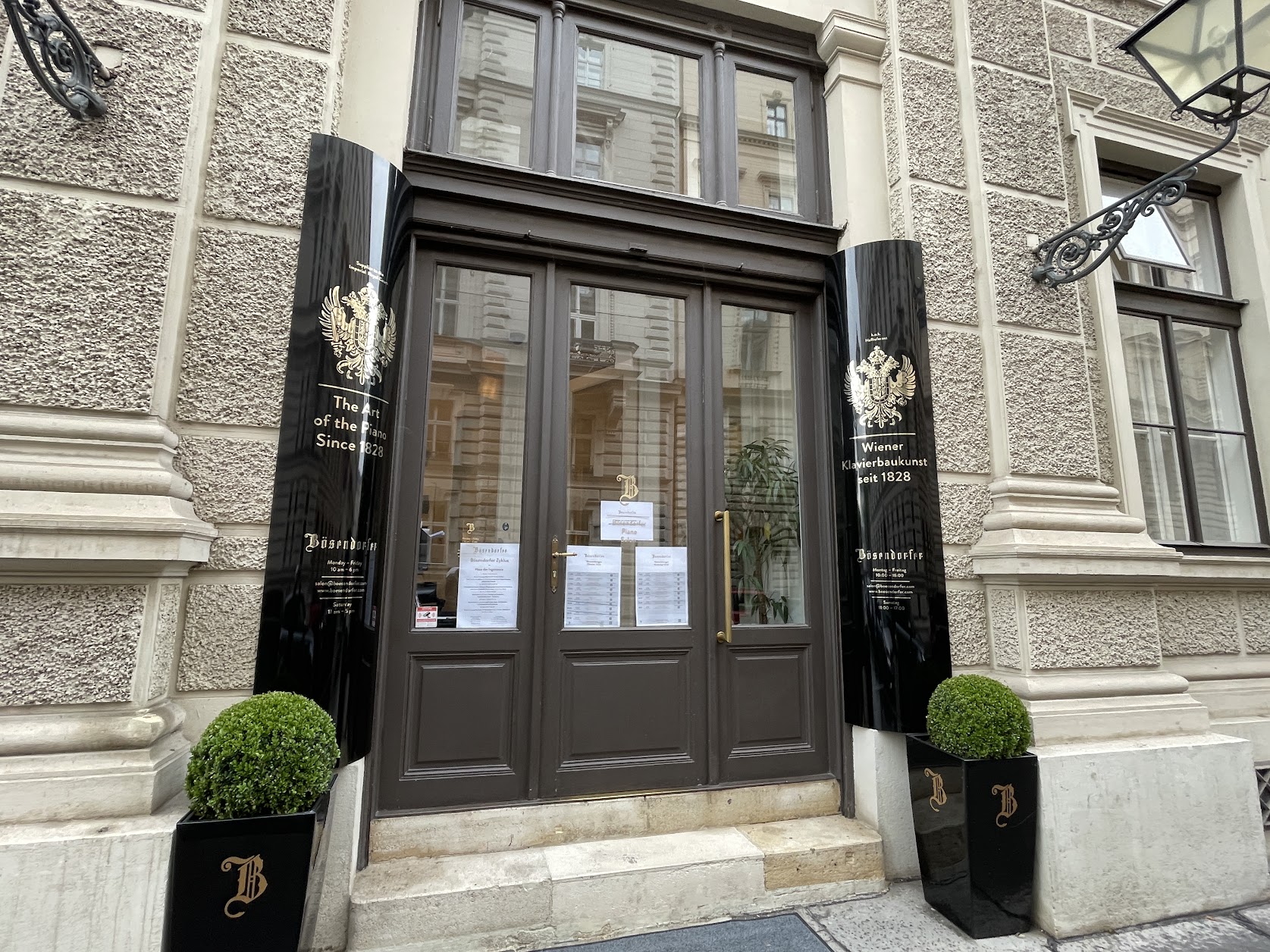 A few doors down is this piano salon from the Austrian piano manufacturer called Bösendorfer.
In 1830, Bösendorfer was granted the status of official piano maker to the Emperor of Austria.
Bösendorfer has changed ownership a few times. Today, it is wholly owned by Yamaha.
The door was locked with notices in German taped to the windows,
which we did not understand, therefore we did not get to go inside.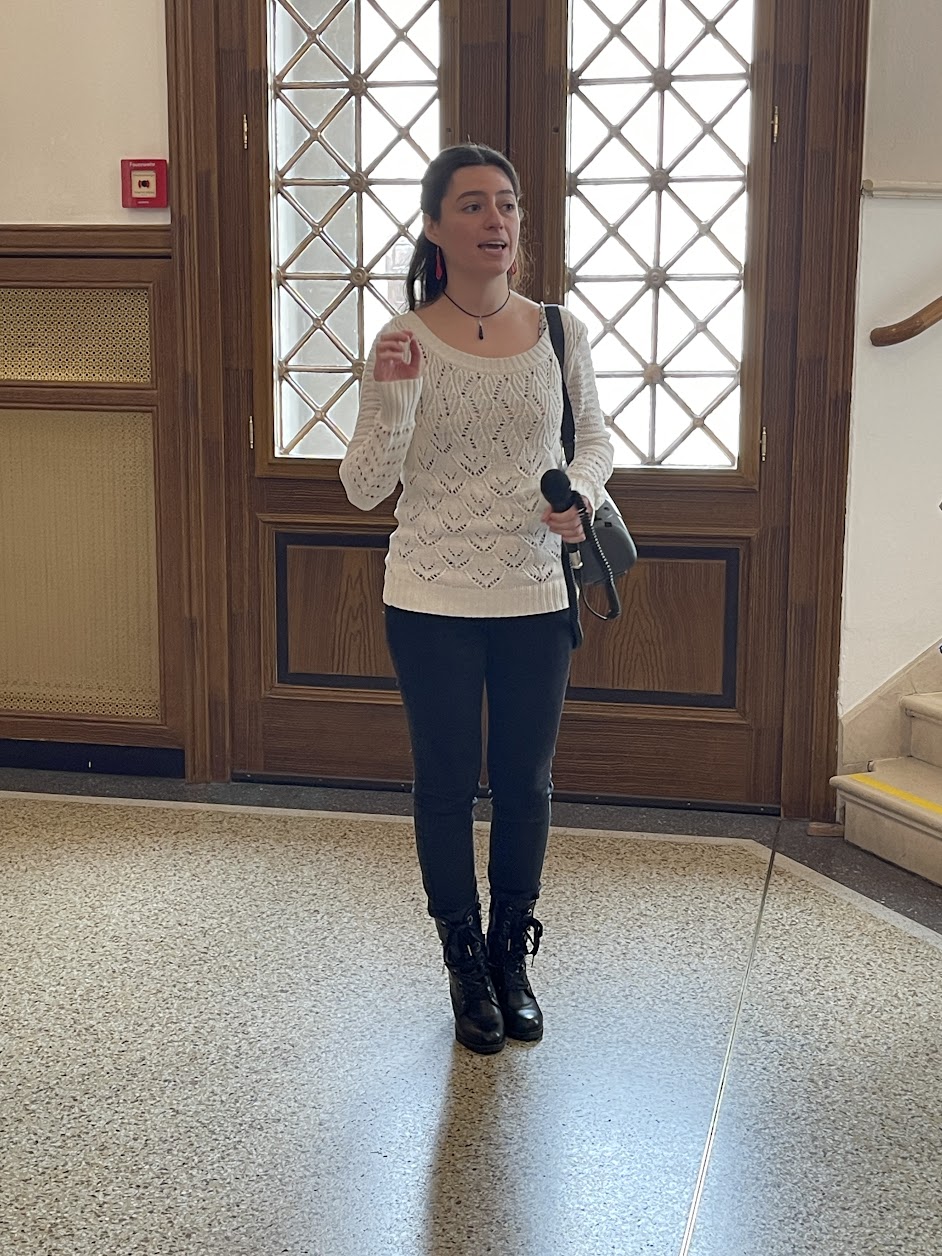 This is the tour guide of our 1 pm English tour.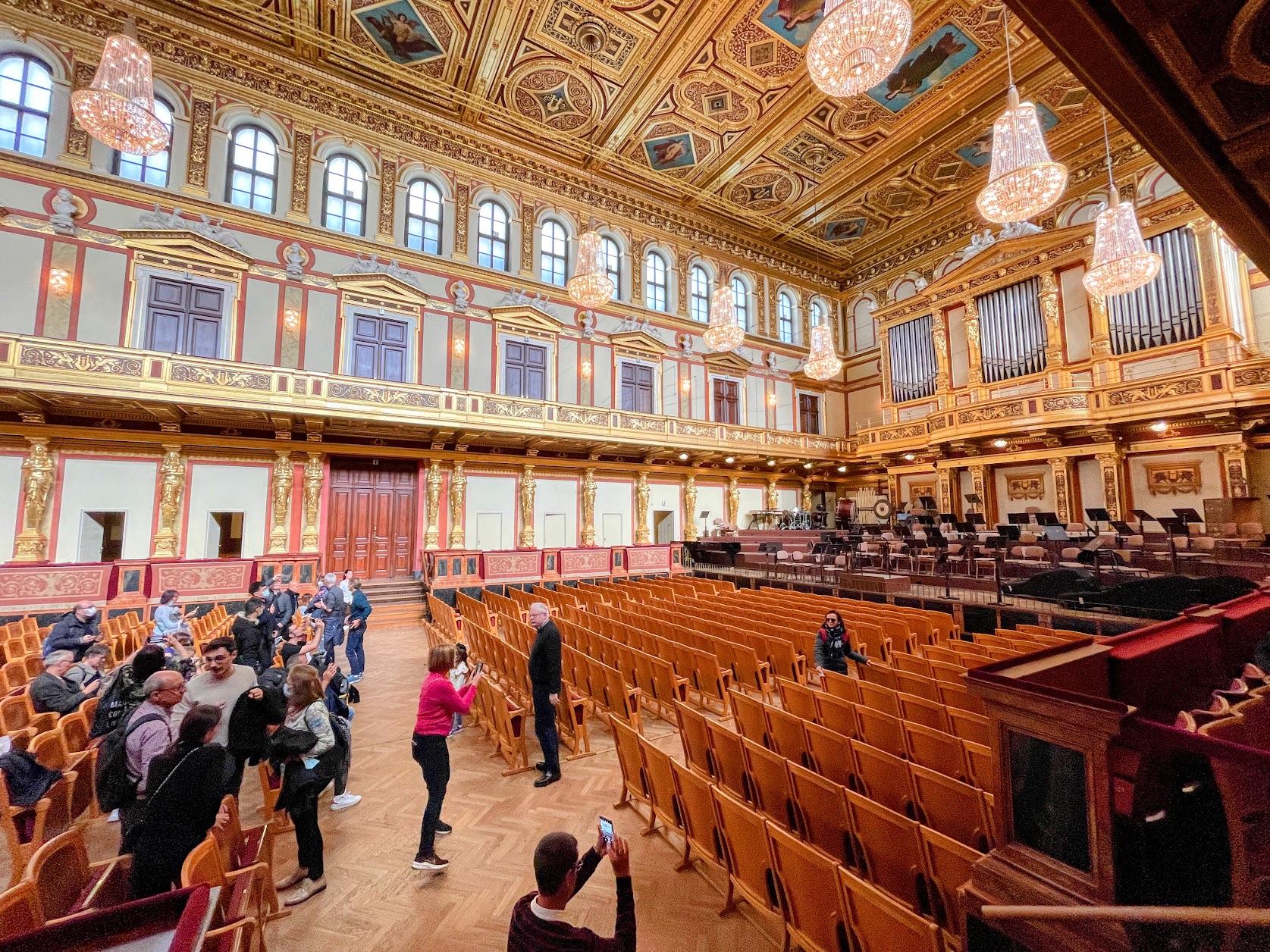 The guide let us loose in the Golden Hall to take photos.
(We did not get to see the smaller Brahms hall, because it was occupied for rehearsal.)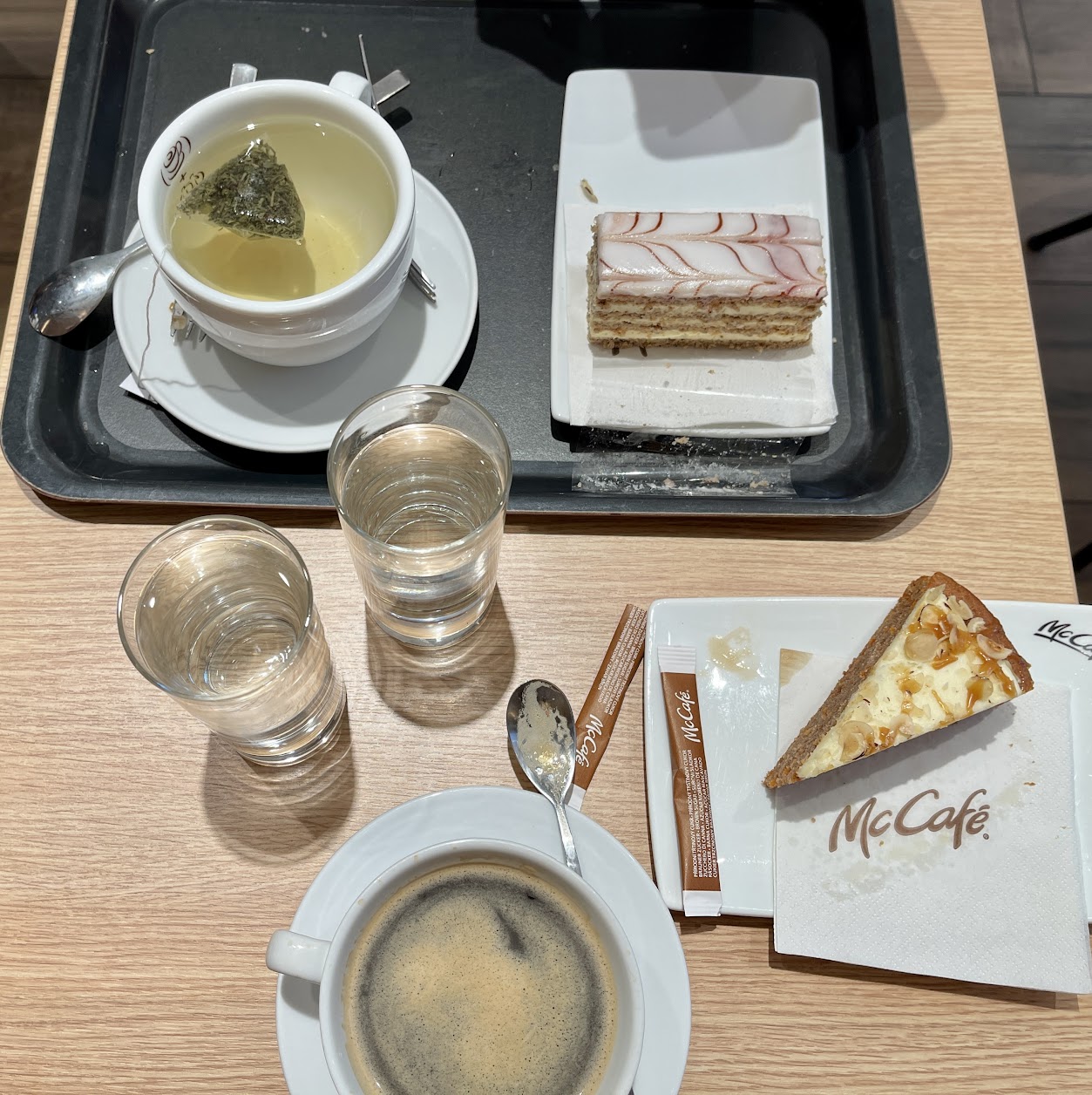 We went to a corner McCafe to wait till our 3:30 concert.
We ordered tea, a Café-Verlängerter (which means espresso diluted with hot water),
a slice of Esterhazy cake, and a slice of carrot cake.
This multi-layered Esterházy cake was named after a member of the Esterházy family.
The wealthy House of Esterházy was a long-time employer of composer Joseph Haydn.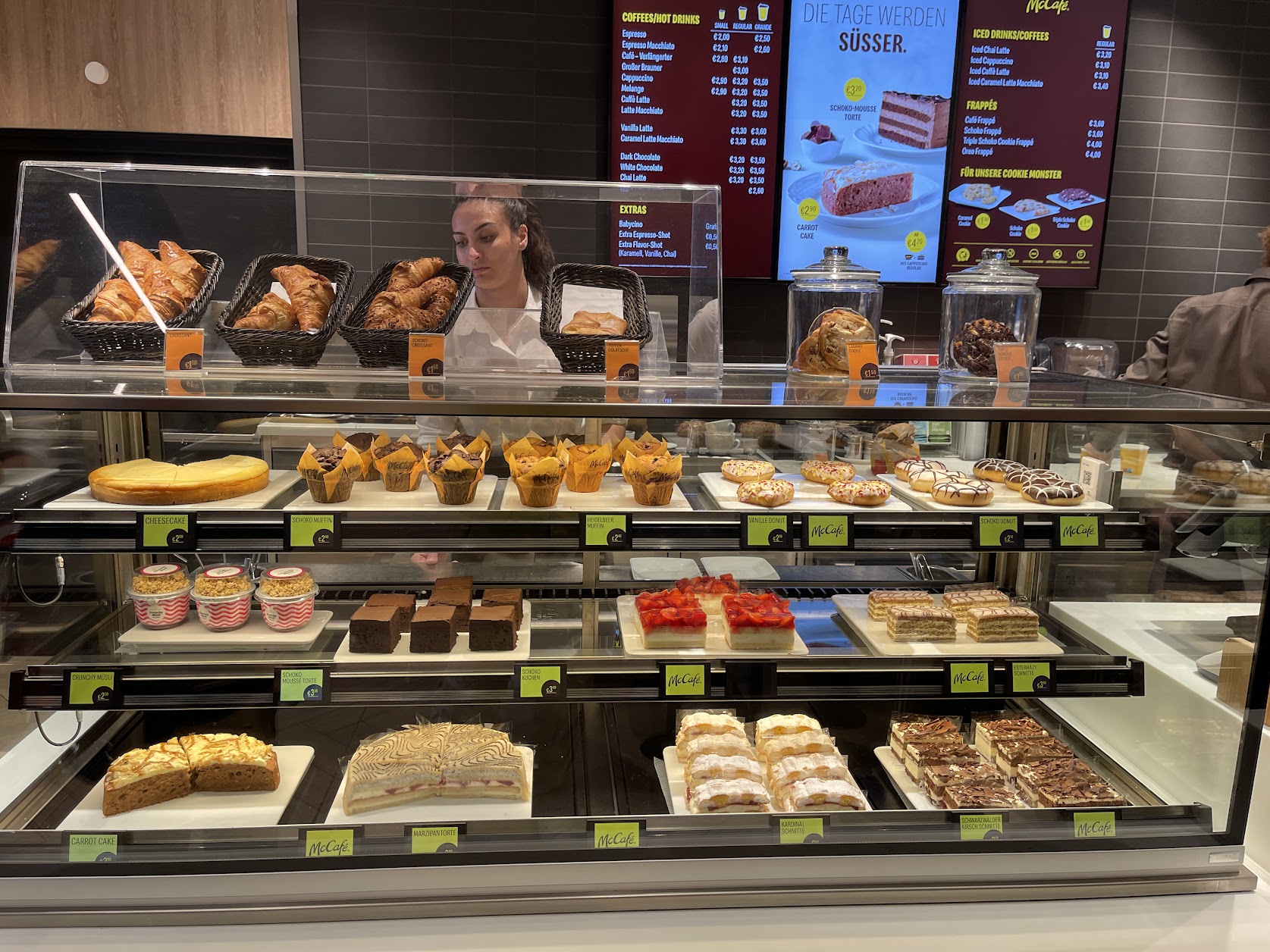 McCafe had many pastries to choose from.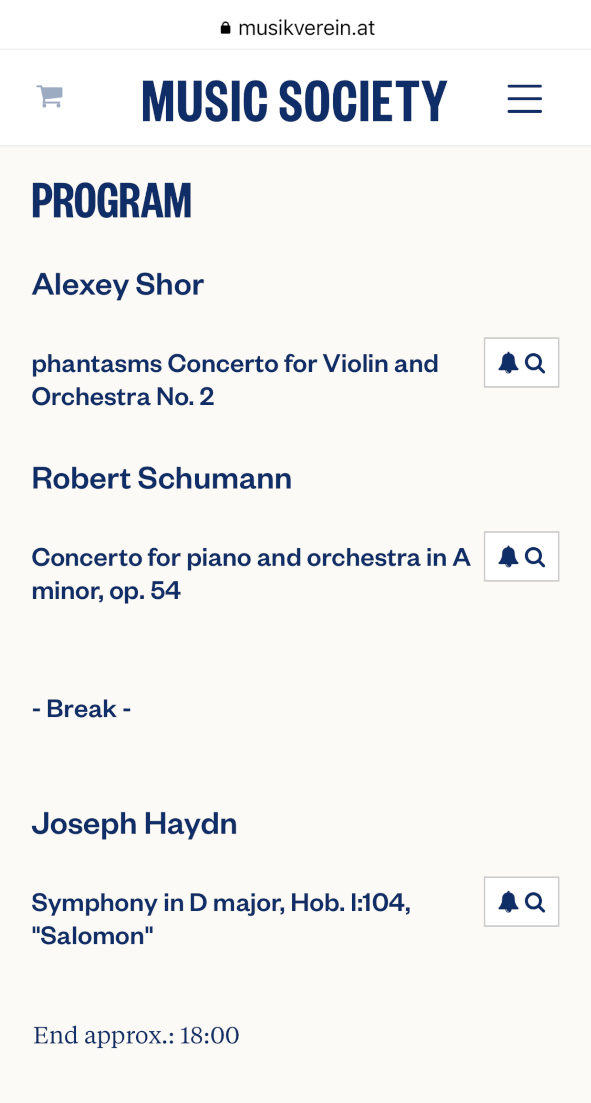 Our concert program.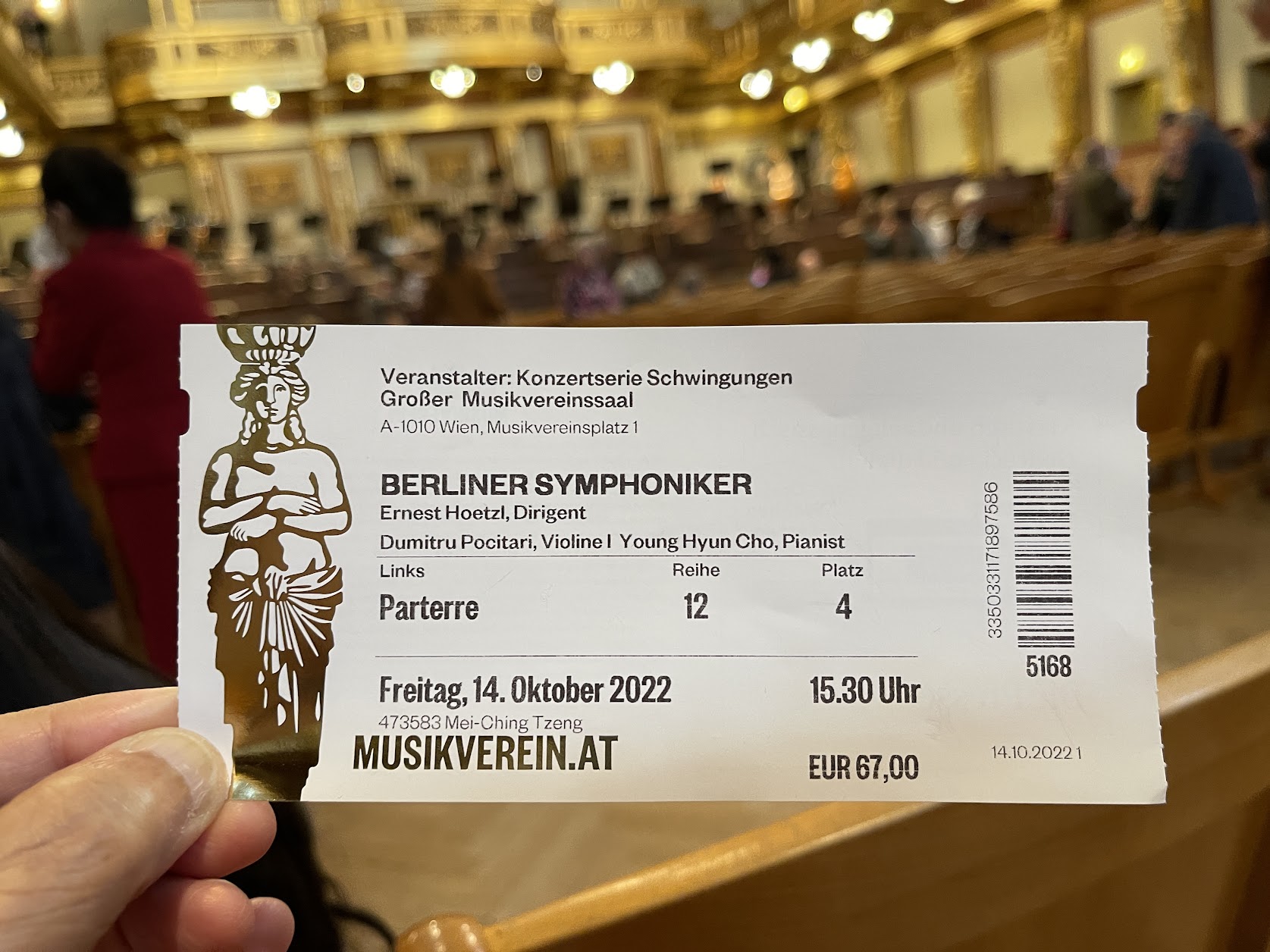 Our ticket to the 3:30 pm concert.
Row 12, seat 4 (and seat 3).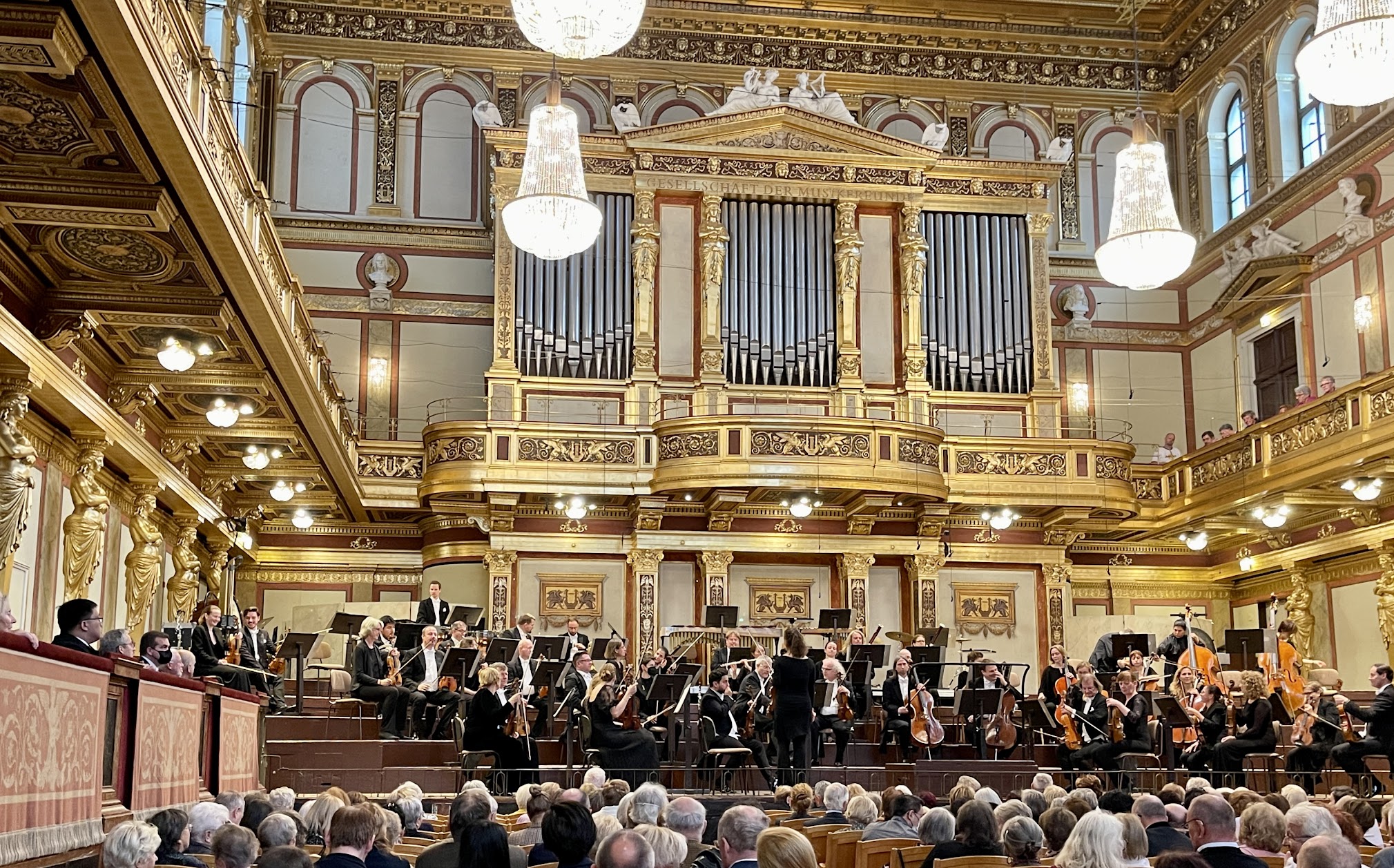 No photo during the concert.
But this was after the end of the concert,
orchestra members were about to leave the stage.