2/15/2019, Taipei 101 etc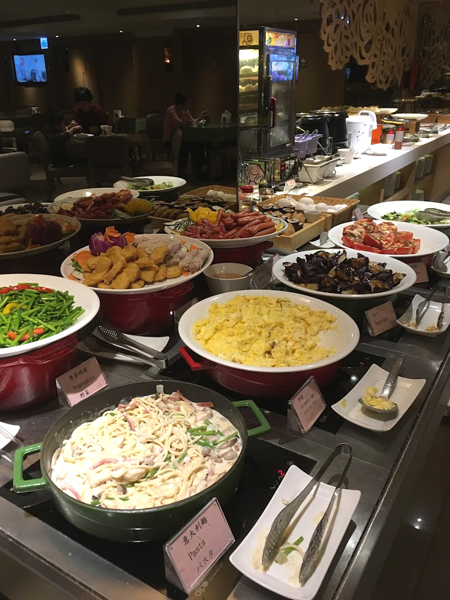 The hotel's breakfast.
Besides the common breakfast fare, it included several stir-fry seasonable vegetable dishes.
The freshly squeezed juice from Taiwanese oranges was very good.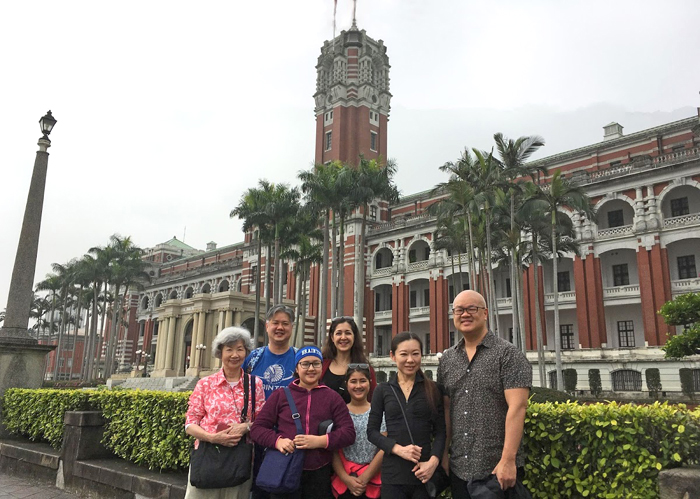 The Presidential Office building.
It was designed and constructed during the early 1910's (when Japan ruled Taiwan for 50 years)
as the headquarters for the then Japanese Governor-General in Taiwan.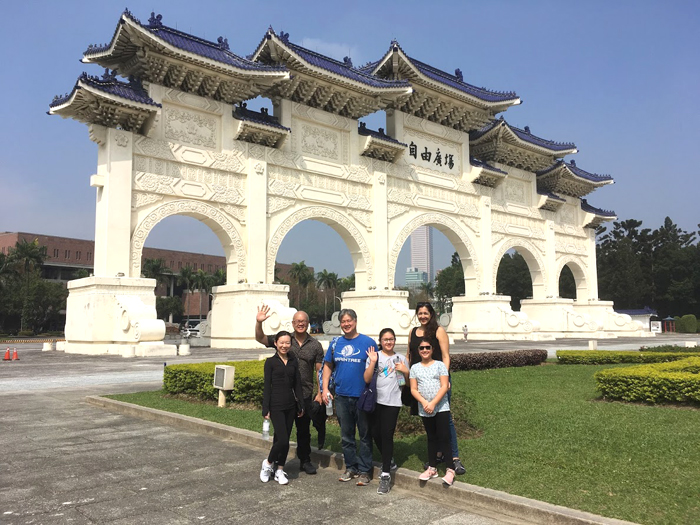 The memorial archway (paifang, 牌坊) at the Freedom Square.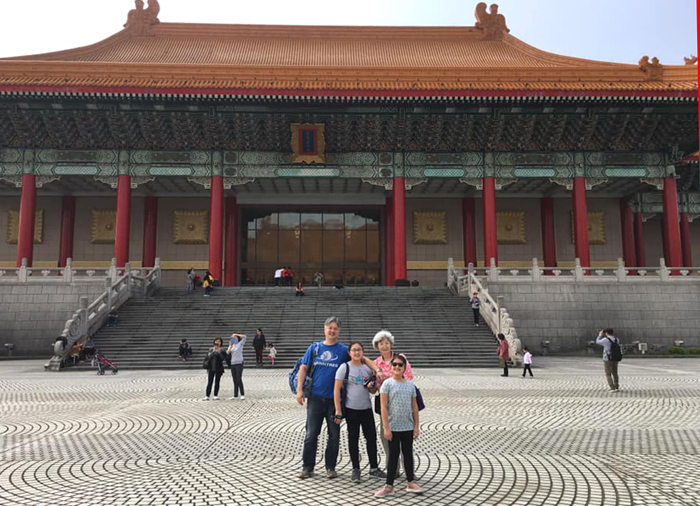 The National Concert Hall at the Freedom Square.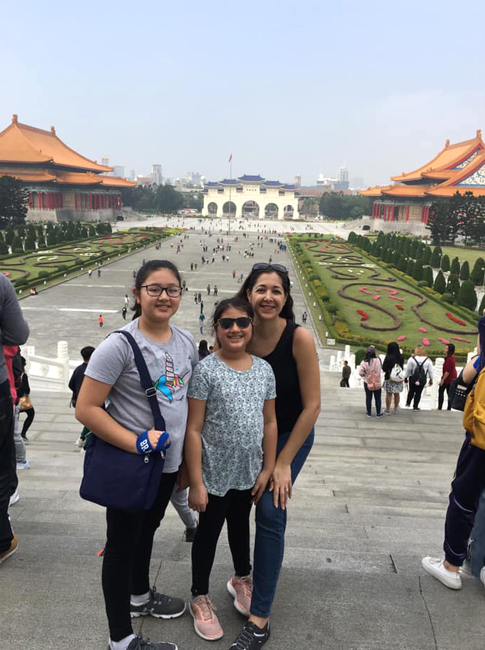 View of the Freedom Square looking west.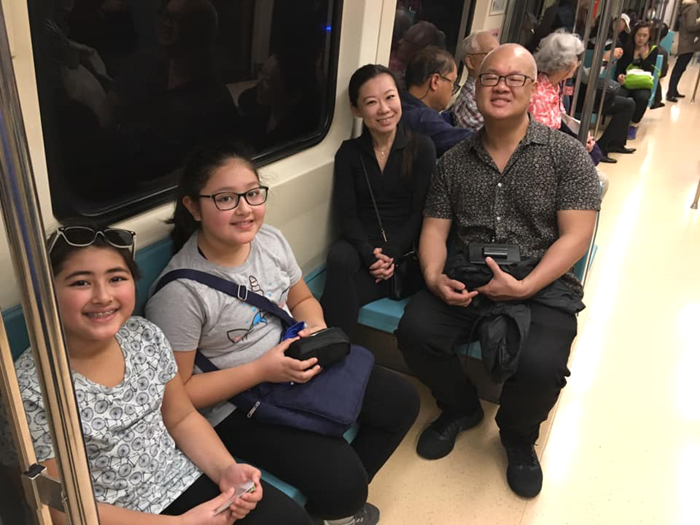 On the subway ride to Taipei 101.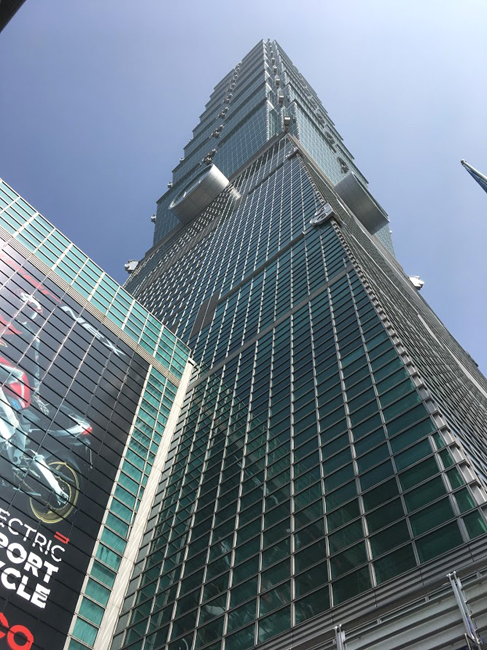 Taipei 101 building.
There is an observatory deck on the 89th floor.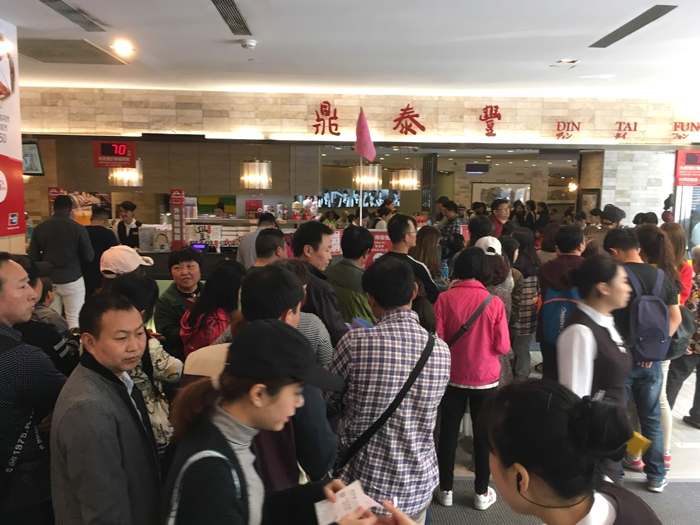 A crowd outside the Din Tai Fung restaurant on the B1 level of the Taipei 101.
We took a queue number from the hostess, perused the menu and pre-ordered while waiting.
Before long, our queue number was called.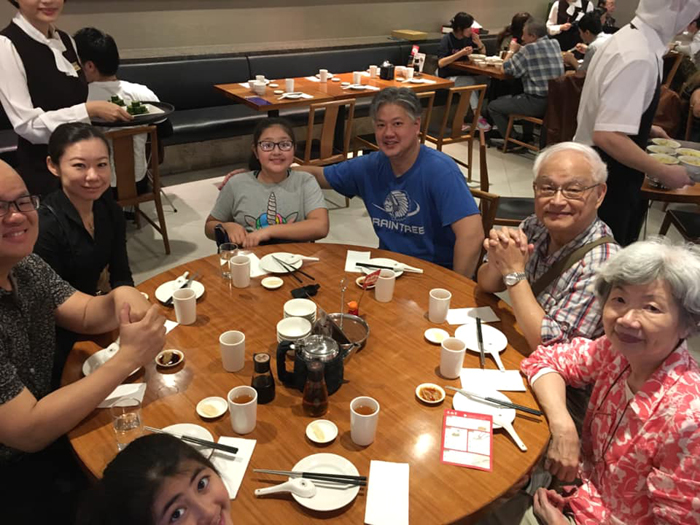 Our round table.
The service was very courteous and efficient, because they had a list of what we had pre-ordered.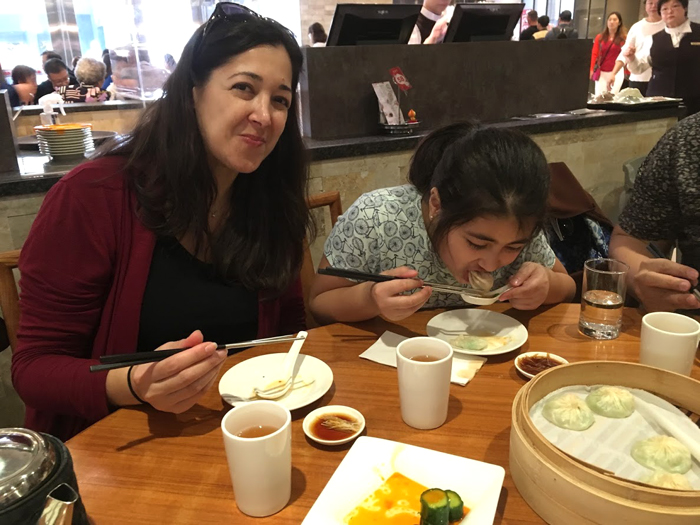 Gabby has "nuts allergy". The hostess advised us not to order anything
on the menu which says "meatless" or "vegetarian", such as meatless dumpling (素餃) etc.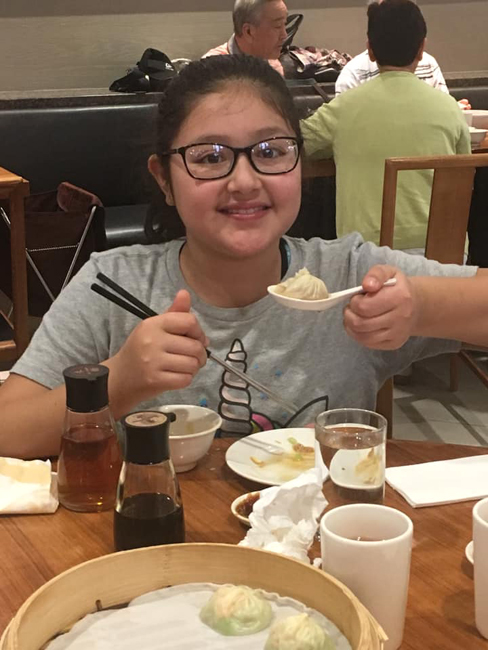 AMT loves dumplings.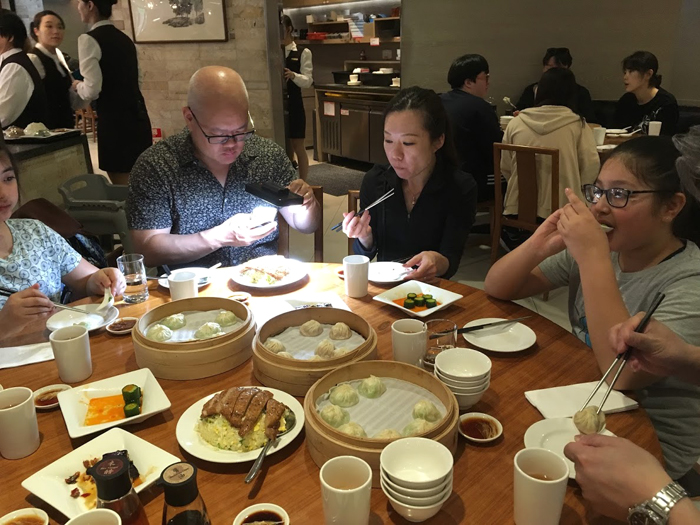 Phil taking Instagram photos.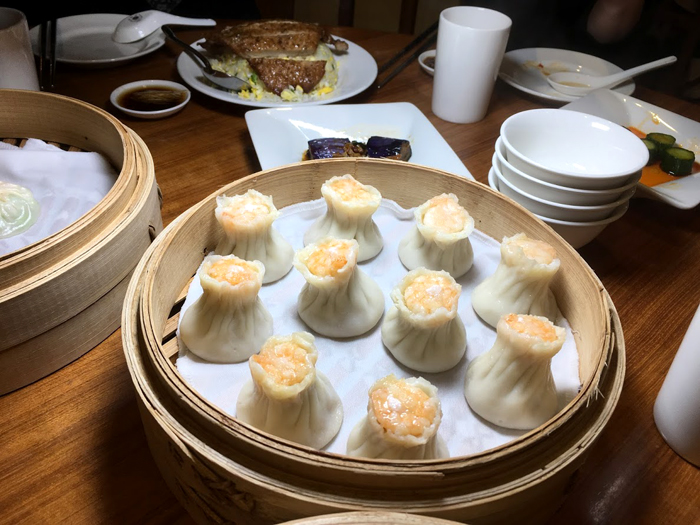 DTF's version of the shrimp shumai.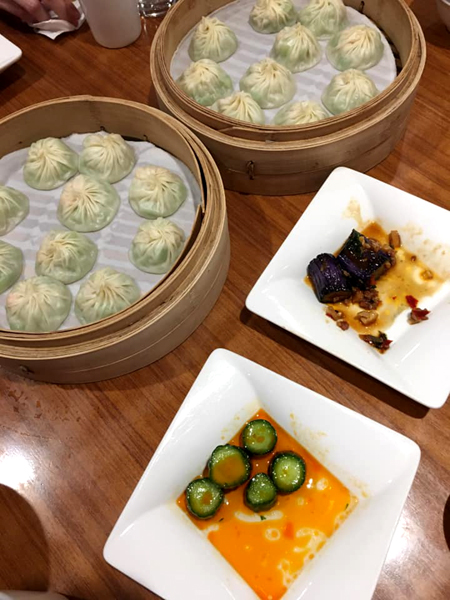 Marinated baby cucumbers and eggplant (almost gone).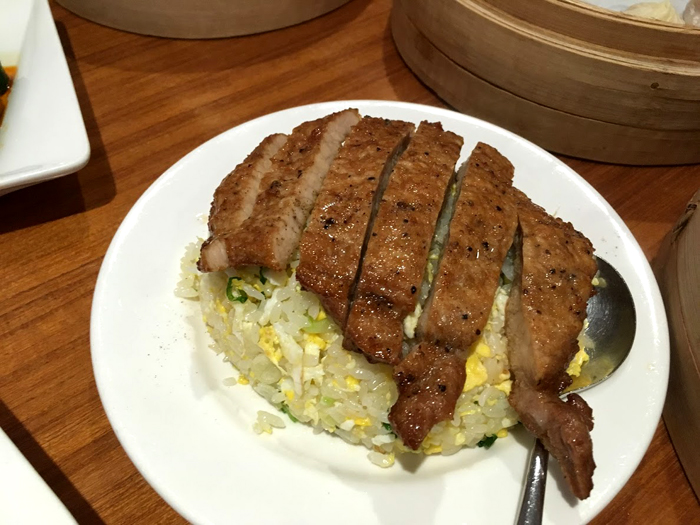 Delicious fried rice with boneless pork chop.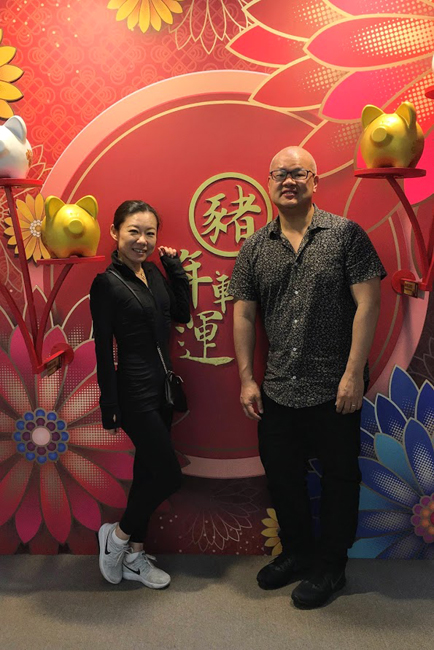 As this was the year of the pigs, there were many happy pig-related
good-fortune displays through out the shopping floors in Taipei 101.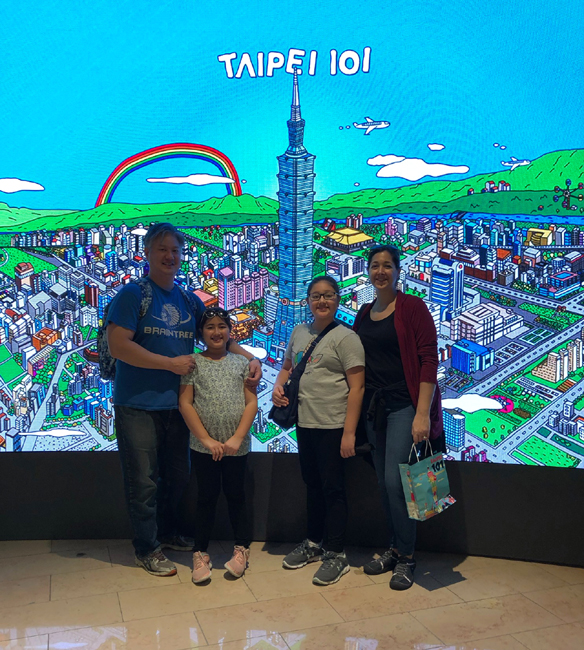 While waiting for the speedy elevators up to the 89 floor, ...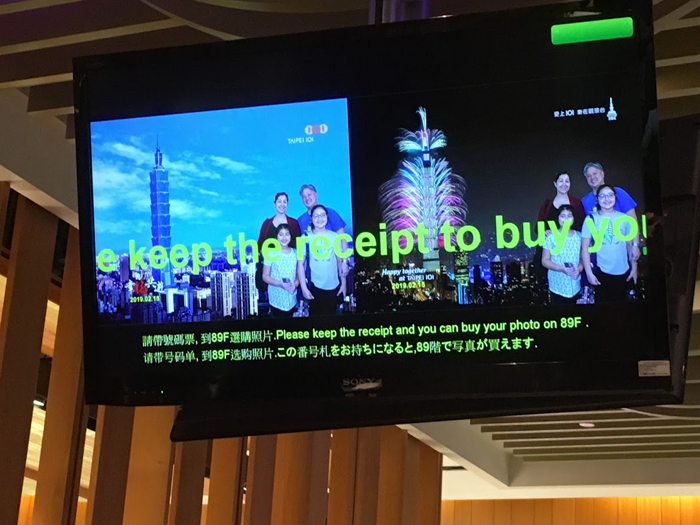 ... some photographers would take pictures of the guests, super-impose them on themed backgrounds,
and hope you'd purchase the pictures at the customers service desk up on the 89th floor.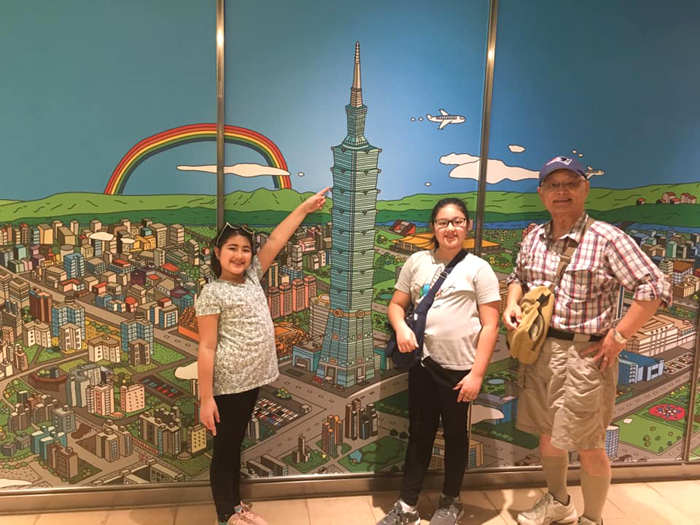 G & A with Agong.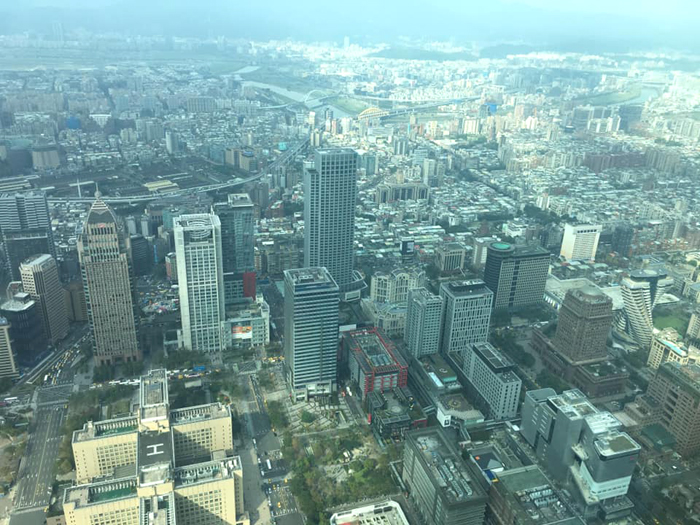 A view outside the 89th floor window.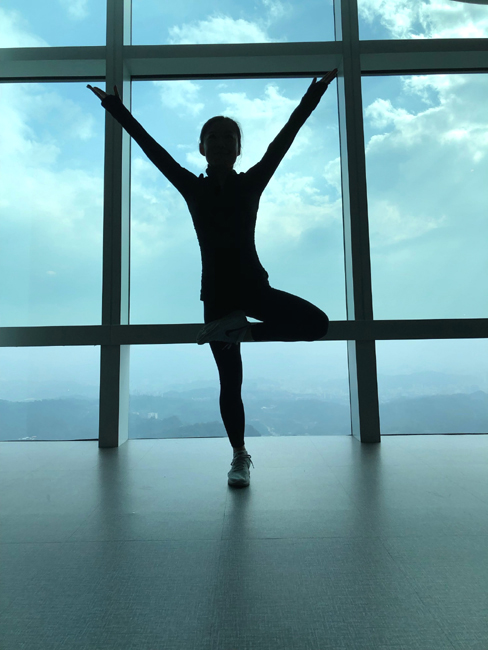 AK in front of the 89th floor windows.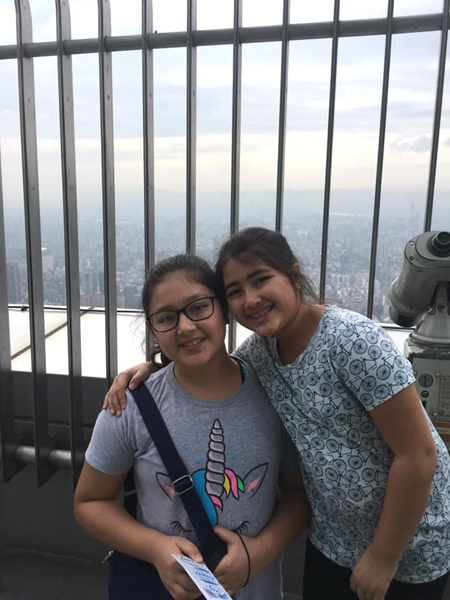 On the 88th floor you may go outside too.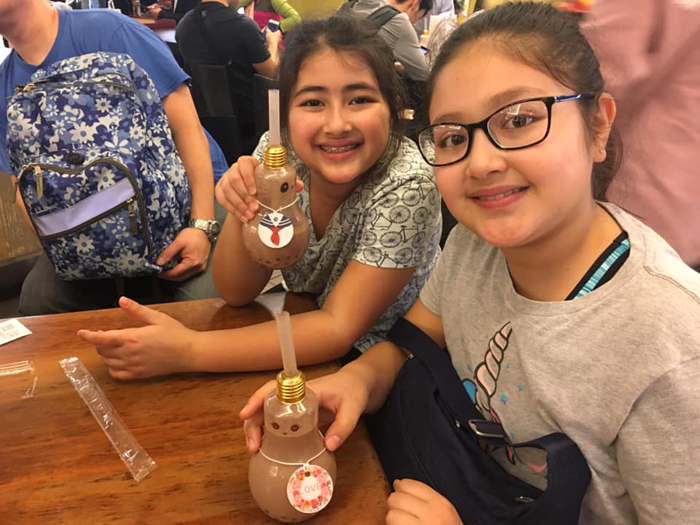 The first of many bubble tea to come.