9/28/2019, Transfer to SML via Pisa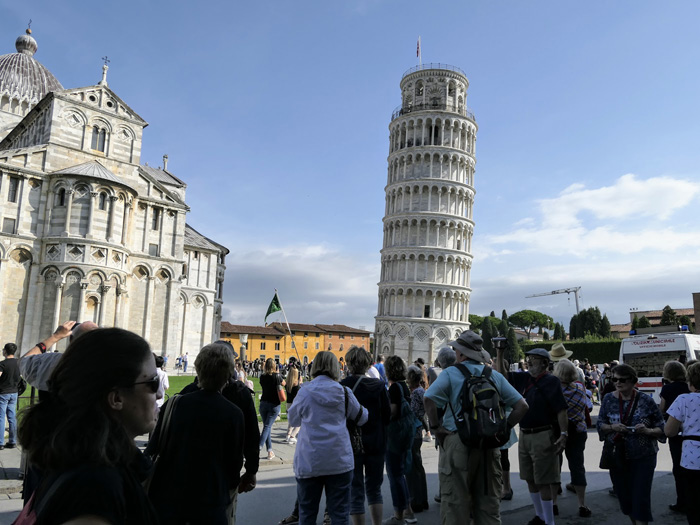 Pisa's Campo del Miracoli (Field of Miracles) with the Leaning Tower, it is always crowded with visitors.
This is also a fertile ground for pickpockets to work their trickery.
Be weary of strangers handing you his camera asking you to take a photo of him,
because his accomplices might sneak behind to pickpocket you while you were busy taking photos.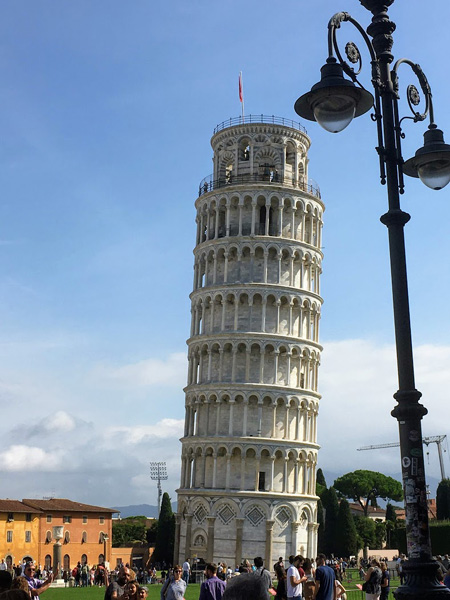 Stand-alone, the tower did not look leaning too much.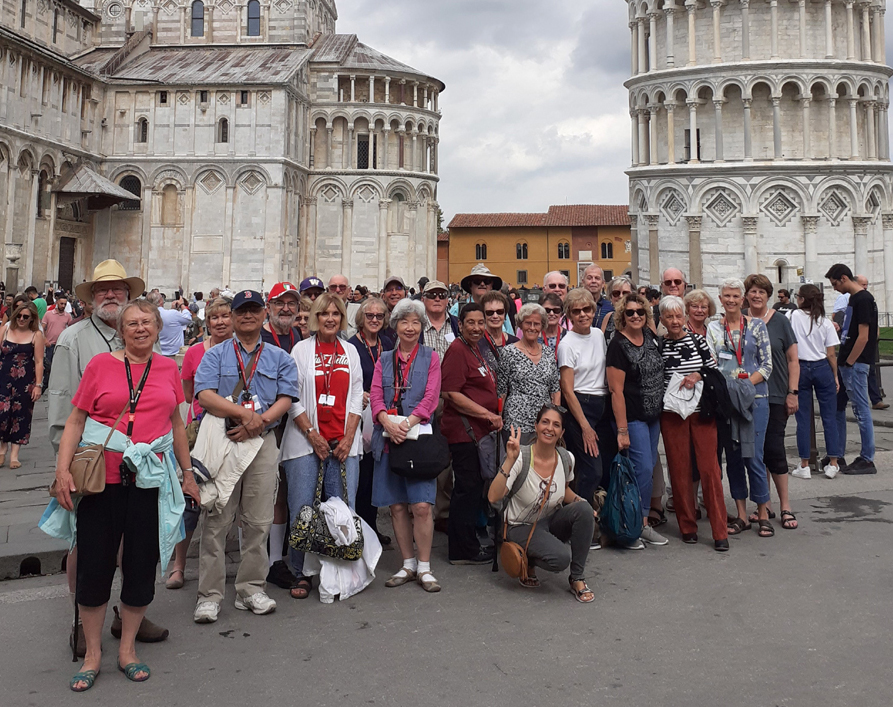 A group photo.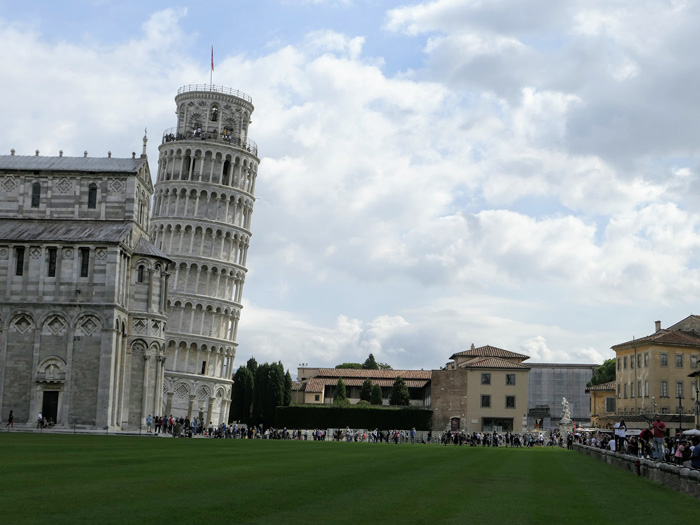 But from this angle, stacked behind the Duomo, it is leaning precariously.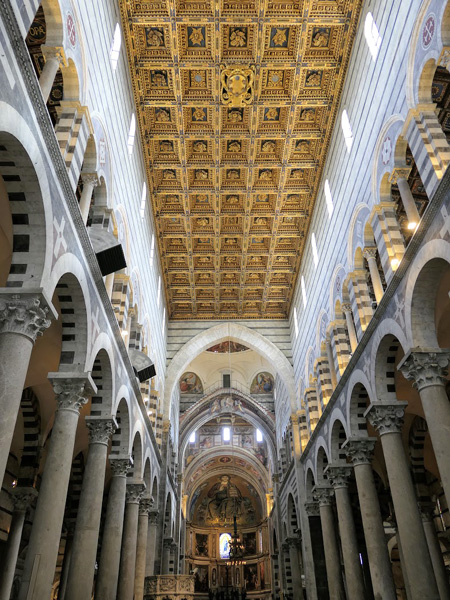 Inside the Pisa Duomo, a very long 320-foot nave.
Notice the striped marble and gilded coffered ceiling.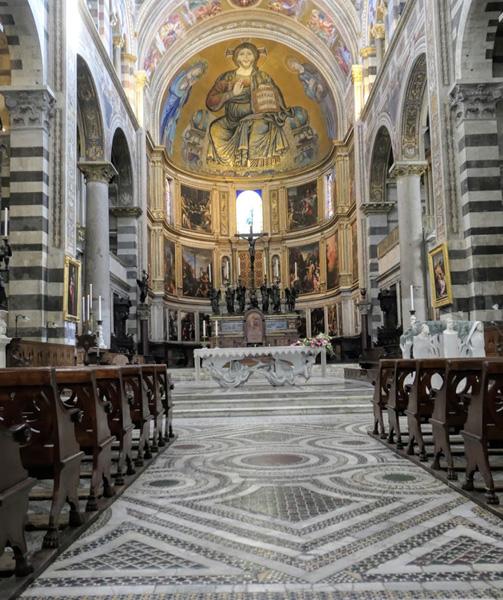 The apse with mosaic showing Christ.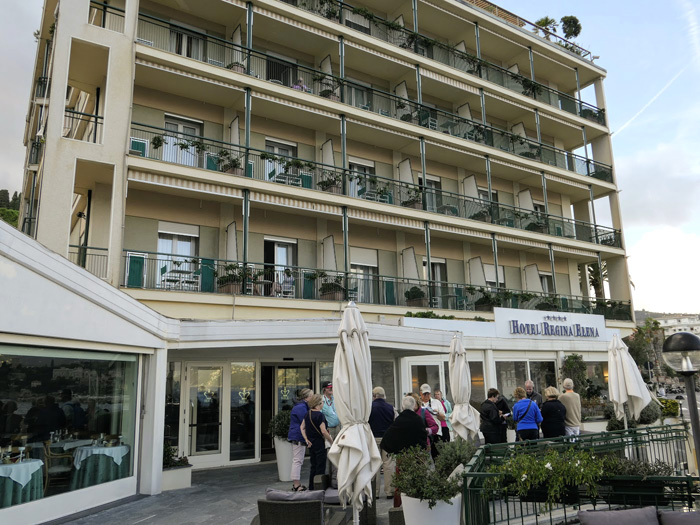 Our hotel, Best Western Regina Elena (which means Queen Elena).
This is a very beautiful property by the sea.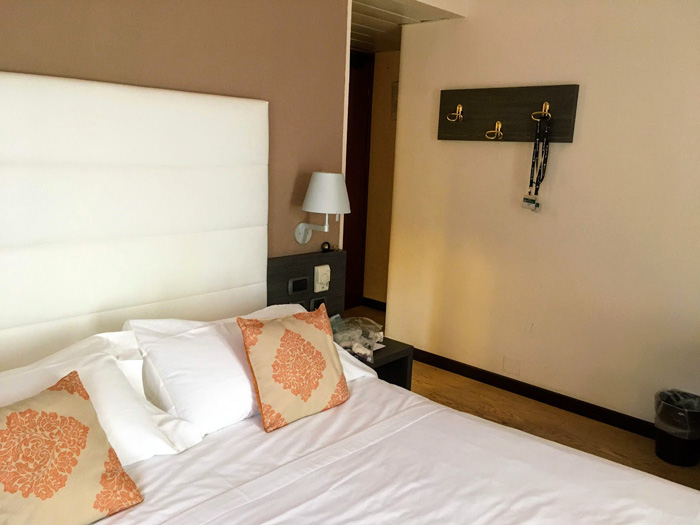 Our bright and cheerful room.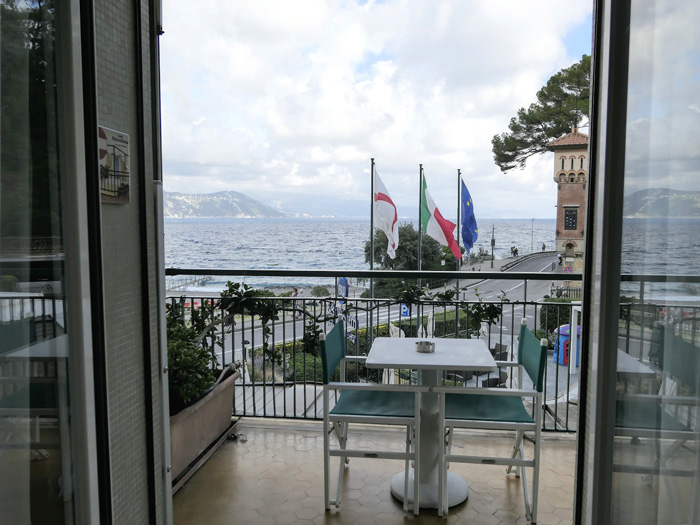 Our room came with an ocean-view balcony.
The left-most flag flying outside the balcony, a St. George's red cross on a white background, is the Genoa flag.
Our PD Barbara said that when Genoa was a seafaring power, other countries such as England
had to negotiate permissions for their fleet to fly Genoa's flag for protection. However,
Wikipedia stated that there is a lack of evidence to say Genoan flag had any relationship to the English one.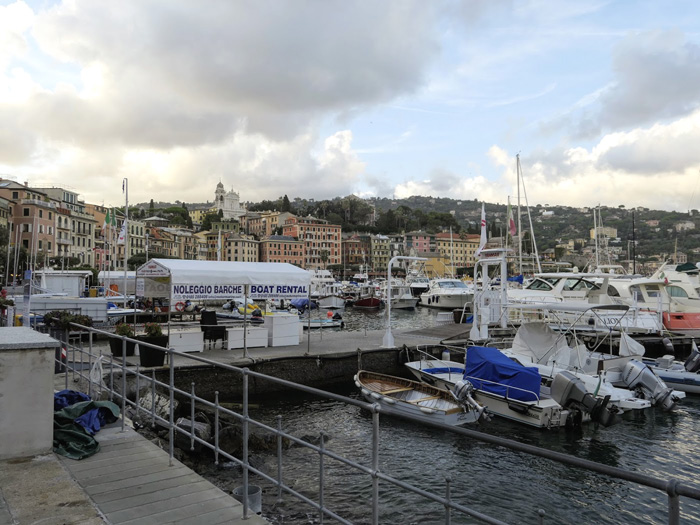 After settled in, Barbara took us all for a vicinity walk.
After a 10-min walk north along the shore, we reached this marina with restaurants and shops.
(City center would be another 10-min's walk further north.)


Barbara showed us a supermarket where we could buy bottled drinking water,
and also took us to this bakery to show us the local focaccia bread,
which came with just sea-salt, or cheeses on top.
(The store will heat them in the oven for you.)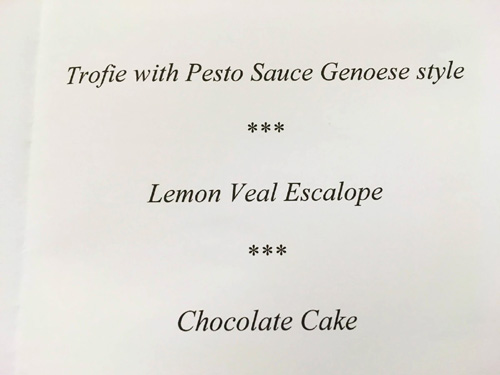 Dinner was served at 7pm in the restaurant of Hotel Regina Elena.
This was the menu for our GCT group dinner.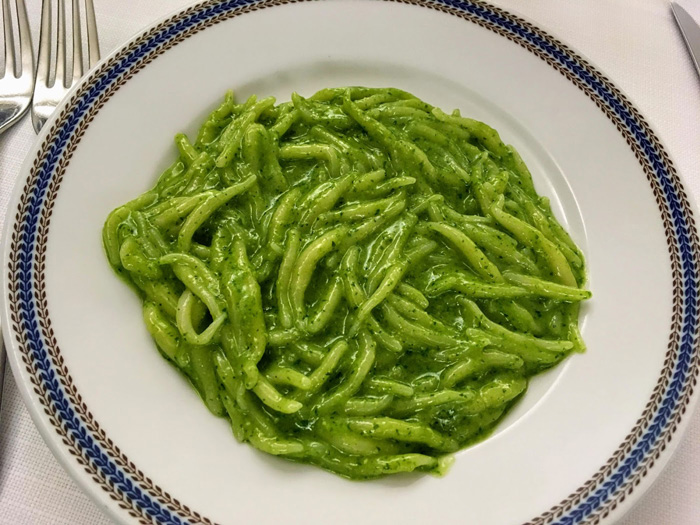 In spite of what it may look to you initially, this is "Trofie with pesto sauce", a specialty in this area.
Wikipedia says "Trofie is a short, thin, twisted pasta from Liguria, Northern Italy."
It was very tasty.
We saw "Trofie al Pesto" on every restaurant's menu in the following 2 days.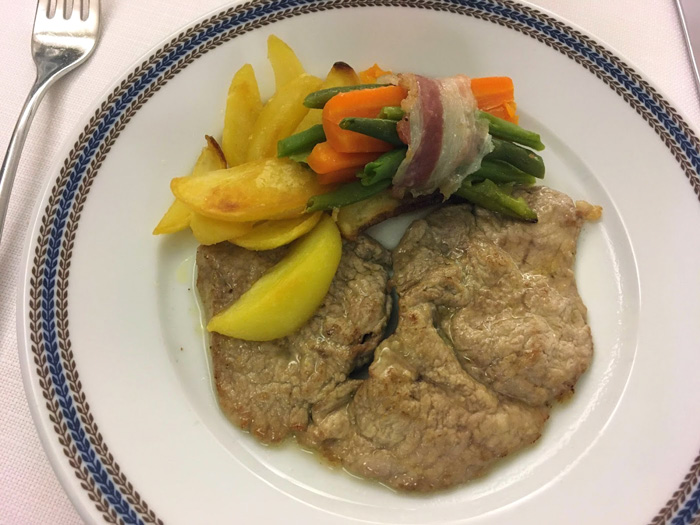 Lemon Veal Escalope.
It was a delicious meal followed by cake and coffee.