9/25/2019, Florence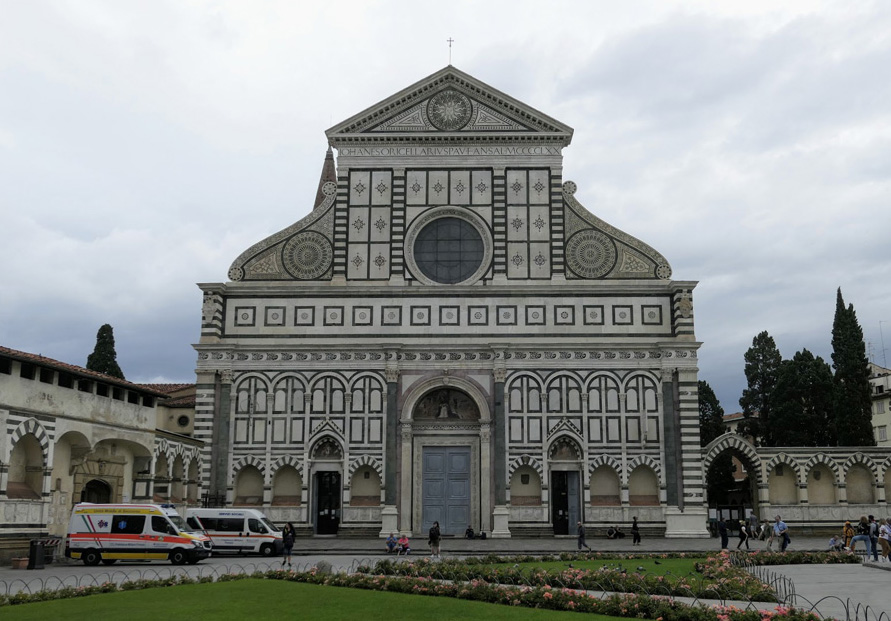 Church of Santa Maria Novella, a 13-century Dominican church rich in art.
(Novella means new.)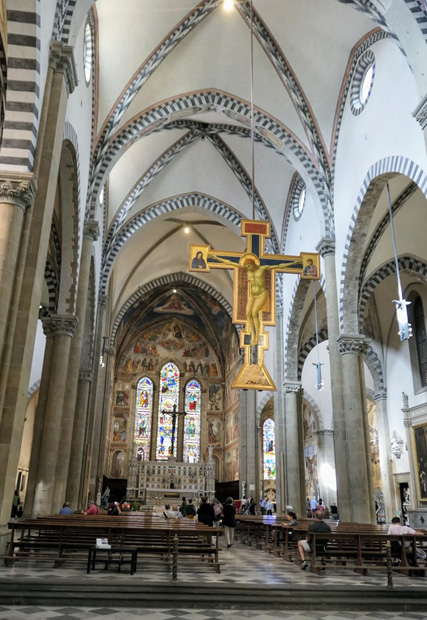 The 330-foot nave of the church of Santa Maria Novella.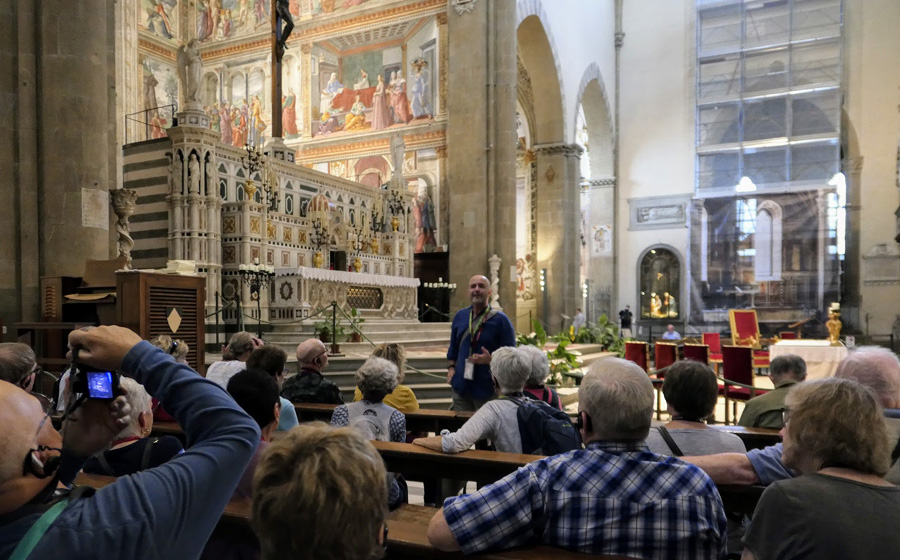 Santa Maria Novella church, with beautiful frescos behind the altar.
(The man standing was our Florence local guide, SIMONE GIOVANNONI.)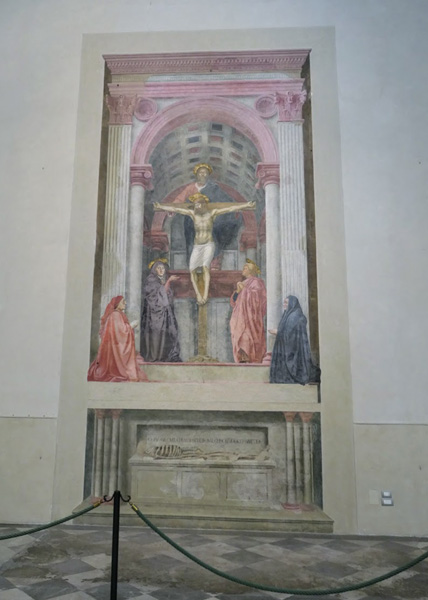 The Holy Trinity by Masaccio, 1426AD
A mastery of 3D perspective during the early Renaissance.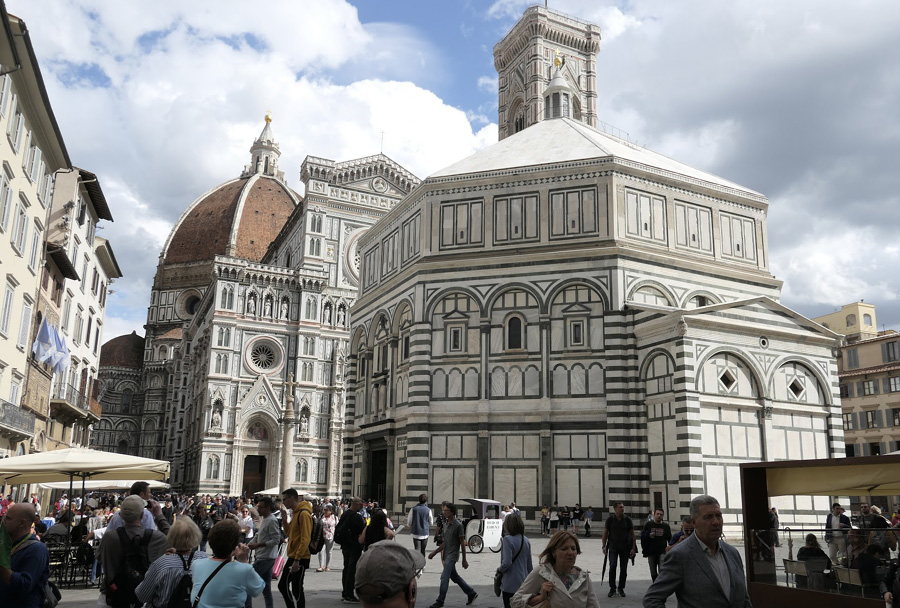 An angle to capture Florence's Baptistery and the Duomo with Brunelleschi's dome.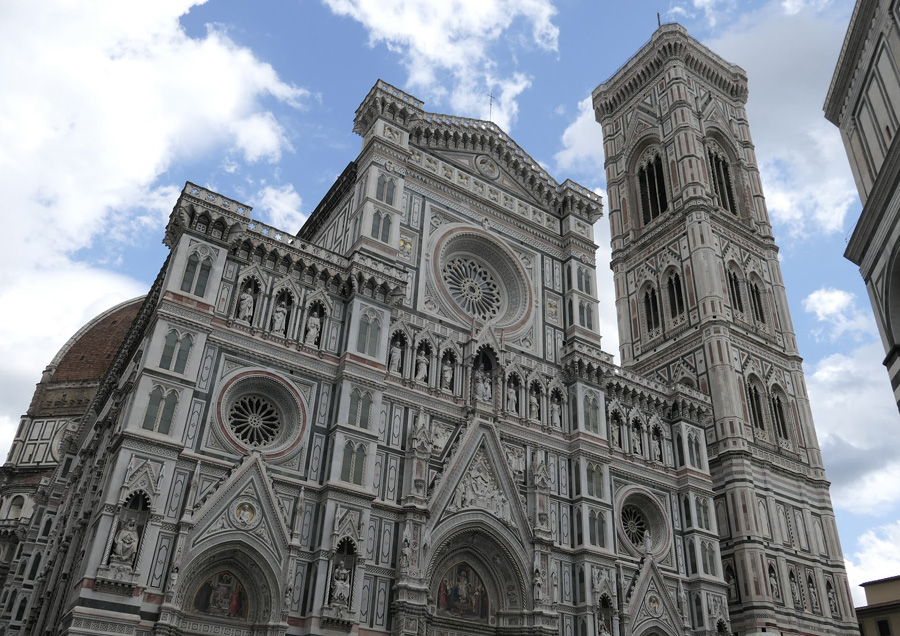 Florence's Duomo, (Cattedrale di Santa Maria del Fiore 聖母百花大教堂),
with colorful facade and the first dome built since the Pantheon in Rome.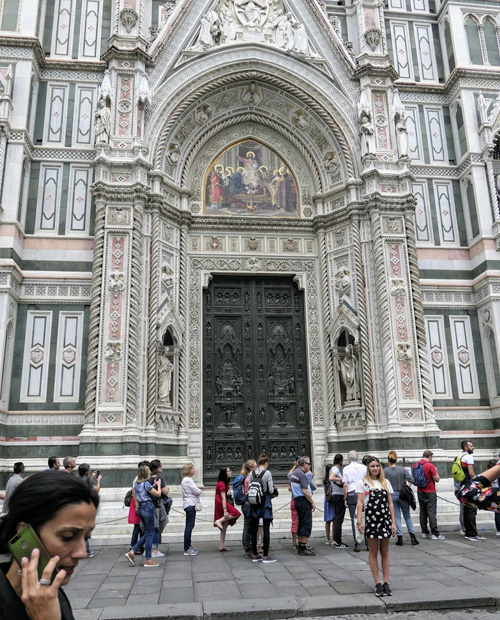 The queue to go inside the Duomo was always long, winding around the block,
so we did not attempt to go inside.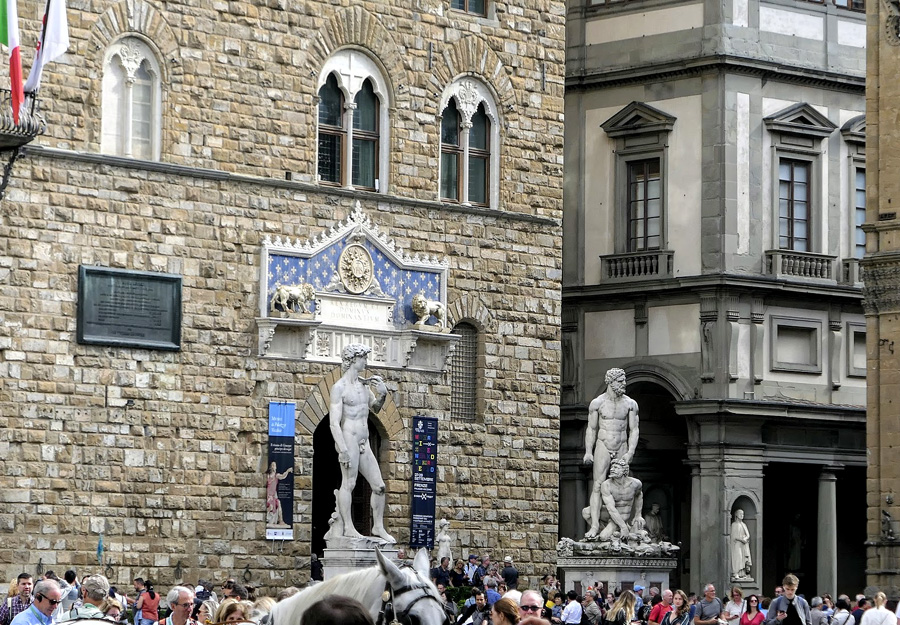 Michelangelo's David was originally standing on this spot in front of the Palazzo Vecchio,
but it had been moved inside the Accademia museum.
Now, a copy of David stood on this spot instead.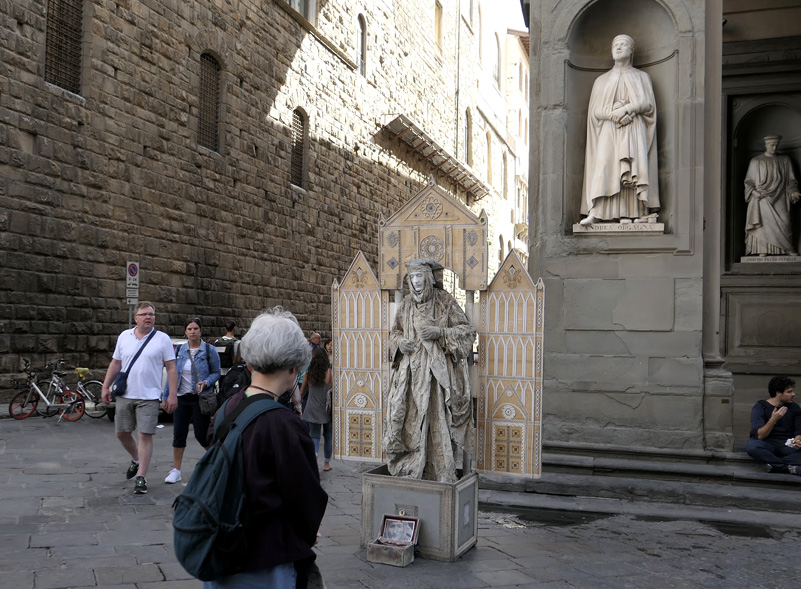 A street performer who would become mobile to give the person a blessing
after one dropped coins into his/her box.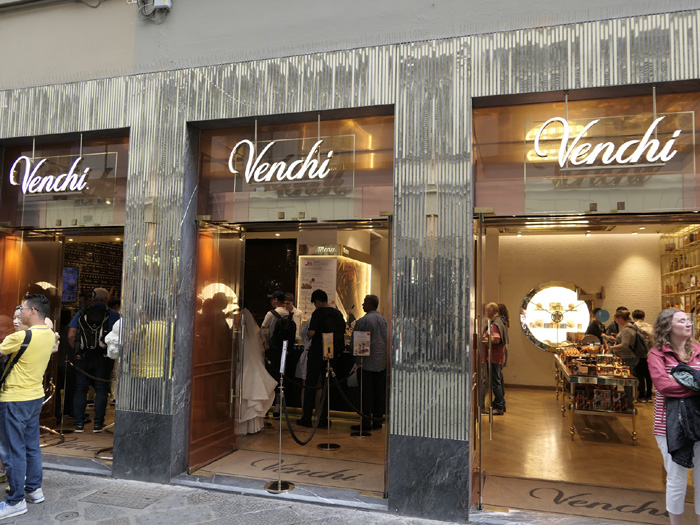 Our group walked past by a very large Venchi gelateria, but no time to buy.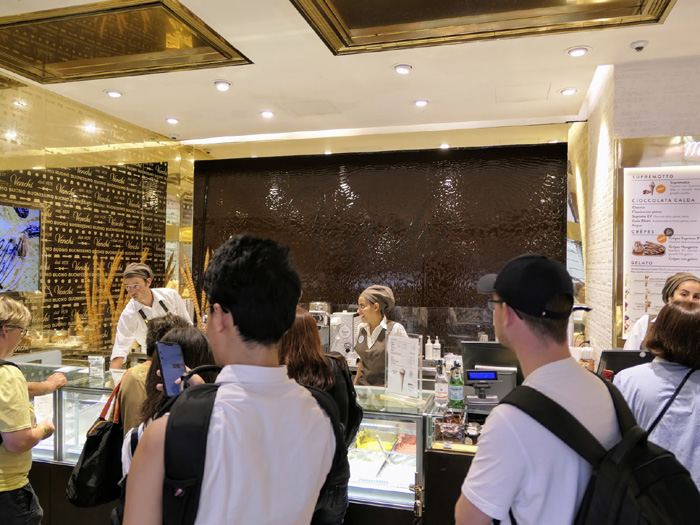 This Venchi store had a very large chocolate fountain along a wall.
We'd come back tomorrow to buy gelato.