9/24/2019, Transfer to Florence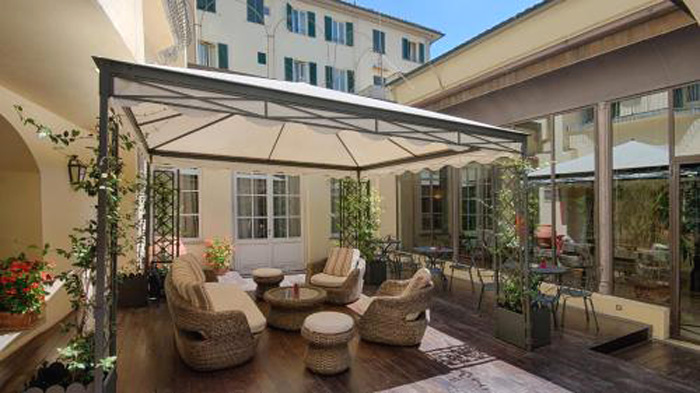 Hotel NH Anglo American (photo from internet), which was converted from a former convent.
This hotel property is one full block deep. It has many rooms and can accommodate multiple tour groups at a time.
NH Hotel Group is a Spanish hotel chain, GCT uses NH hotels very often.
A US Consulate office is just down the street toward the Arno river then turn left.
One of our group members had to visit this Consulate after her pocket book
was stolen from behind her chair during breakfast time at the hotel.
Our PD accompanied her to an Italian police station to report the theft, and also
accompanied her to the Consulate to apply for a temporary passport.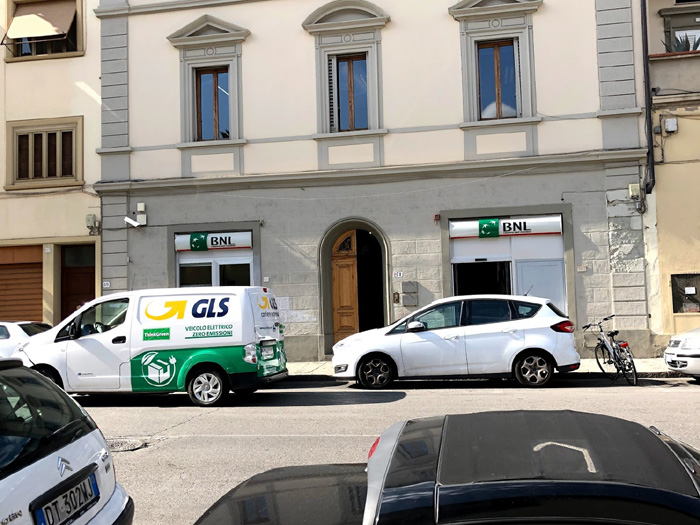 During our vicinity walk, our PD pointed out this BNL bank on Via Il Prato.
BNL is Bank of America's partner bank in Italy .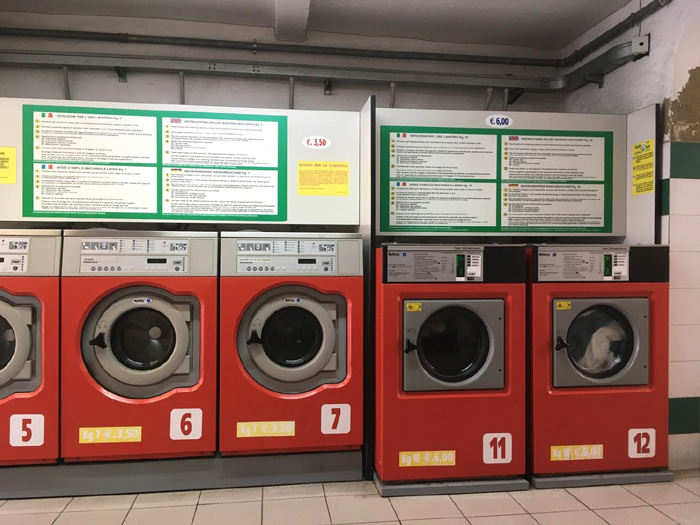 Across the street from BNL bank was this self-service Laundromat.
Wash was about 40 minutes and drying was about 15 minutes.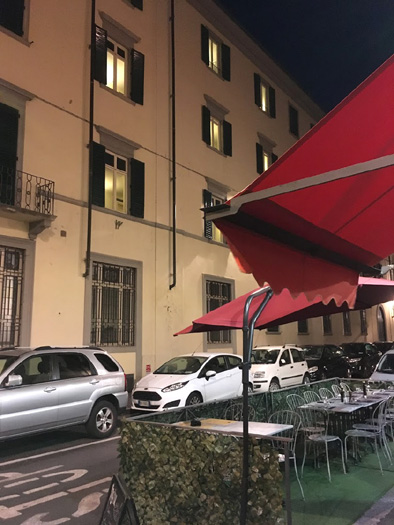 A restaurant (with the red canopy) was just across the street from our hotel,
and it opened for dinner at 6pm (instead of 7pm like most others.)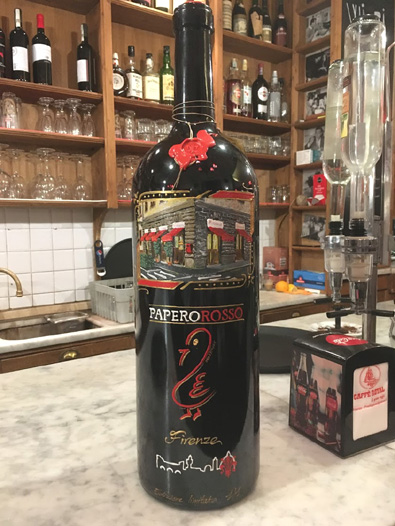 The restaurant's name was PaperoRosso, meaning Red Duck.
However, there were no duck dishes on the menu.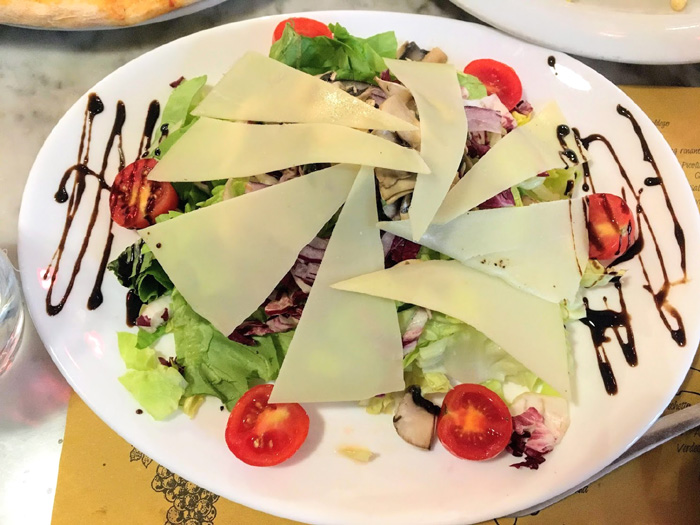 We shared a salad,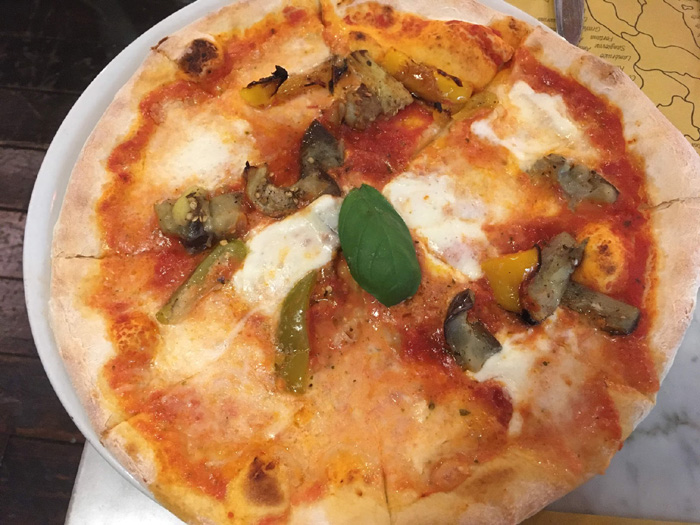 ... and a pepperoni pizza, which was explained to us as a vegetable pizza,
with various kinds of peppers, no meat.
The pizza was thinly crusted and soft in the center, very tasty.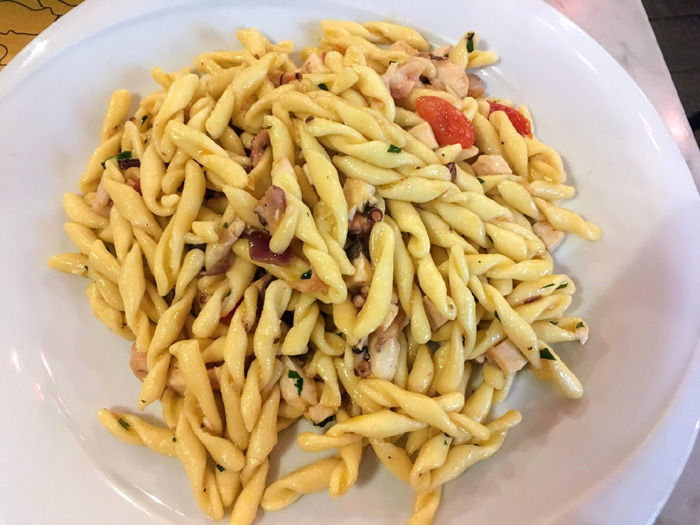 And we also shared a pasta with sword fish (€16.)
This pasta was cooked 'al dente', too firm to our liking.
Also, we did not know the sword fish was to be diced to small pieces, otherwise we would have
chosen a seafood pasta with shrimps instead.