10/4/2019, Bolzano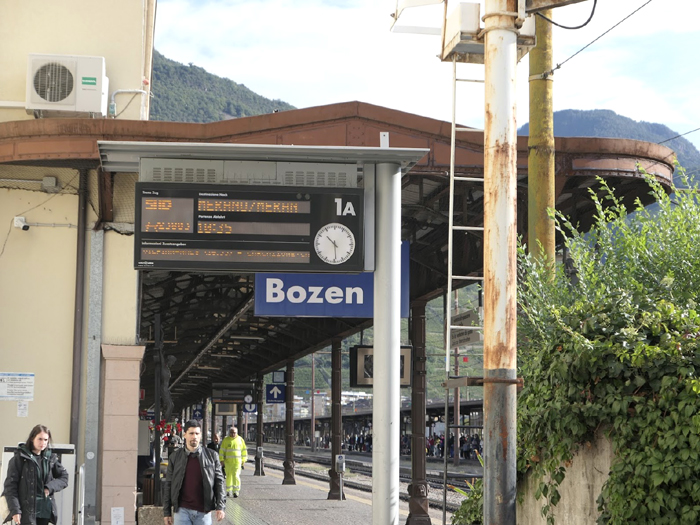 Bolzano train station,
which was about 8-min walk from our hotel.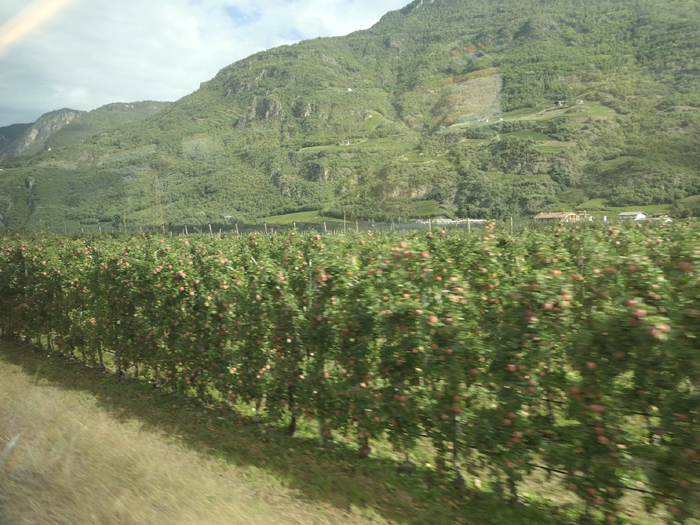 On both sides of our moving train there were all apple trees.
These apple trees were very small, and supported by wires like grape vines.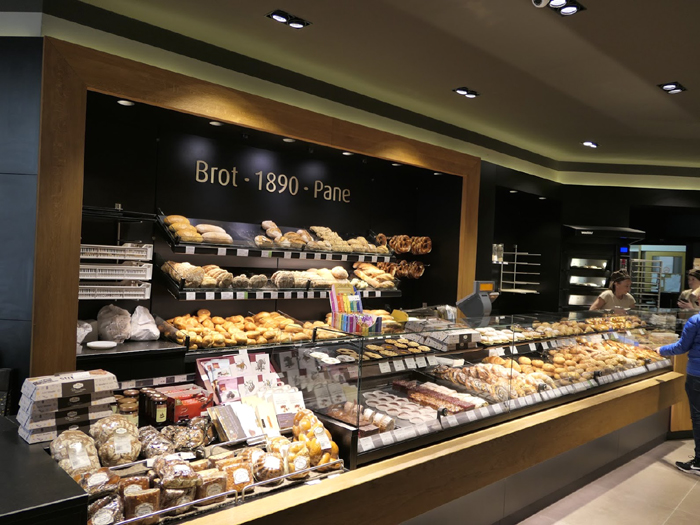 A Schmidt bakery in Merano.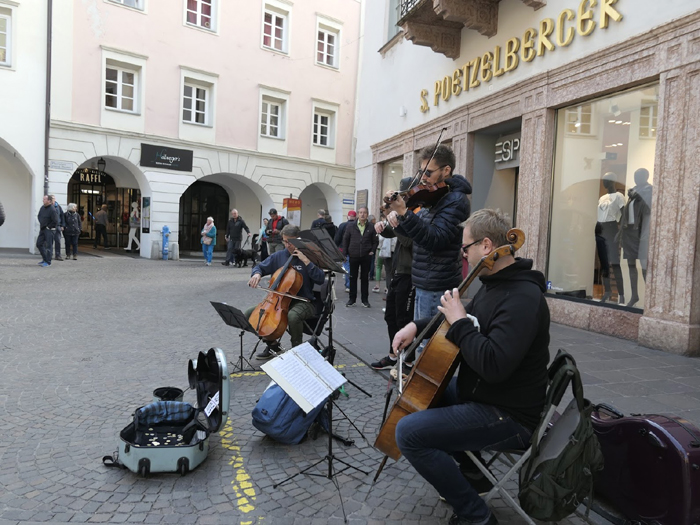 A quartet was performing in front of the cathedral square.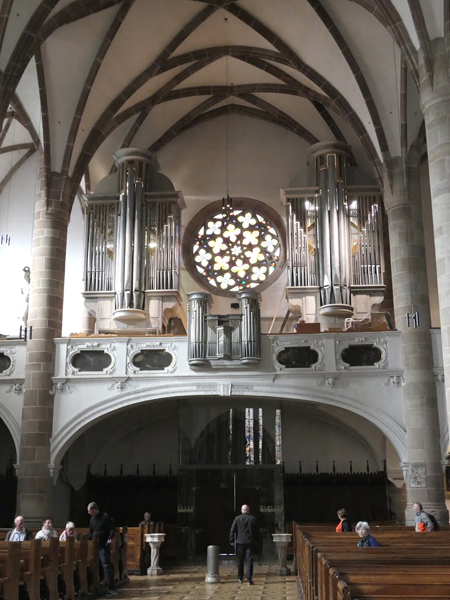 Inside the cathedral of Merano.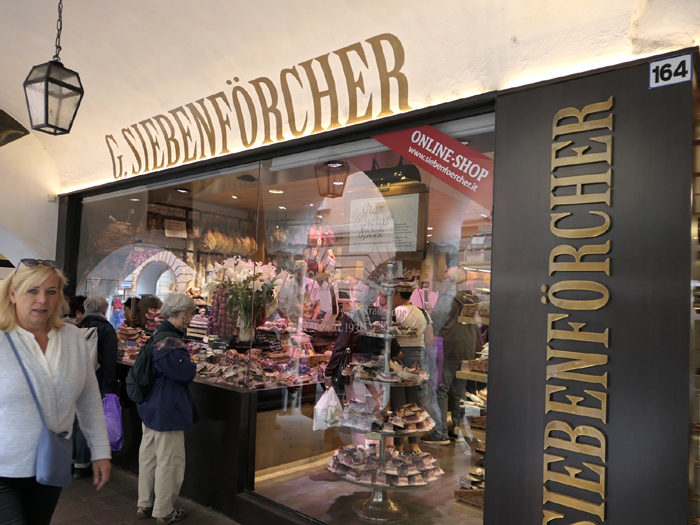 A very large meat shop in town with many customers.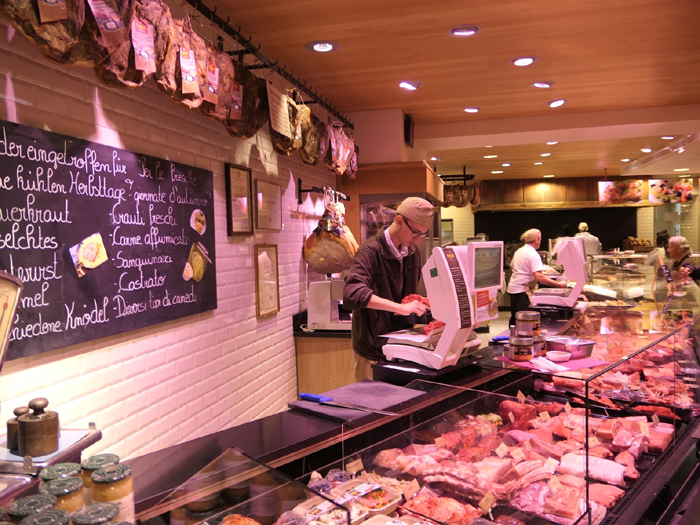 We went in to take a look.
Cured meat, cooked meat, and uncooked meat.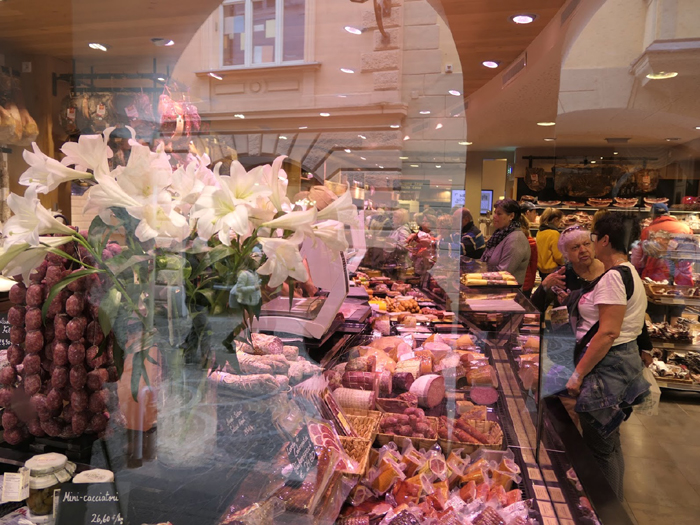 Sausages, Speck, Ham, .....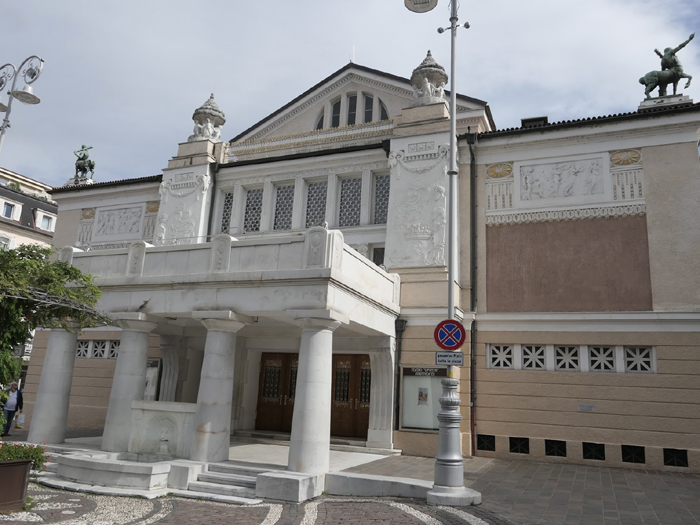 The State theater of Meran.
After the annexation of the town by the Italians in 1919, the theatre was renamed to
"Puccini Theater" after Giacomo Puccini, who visited the town in 1923.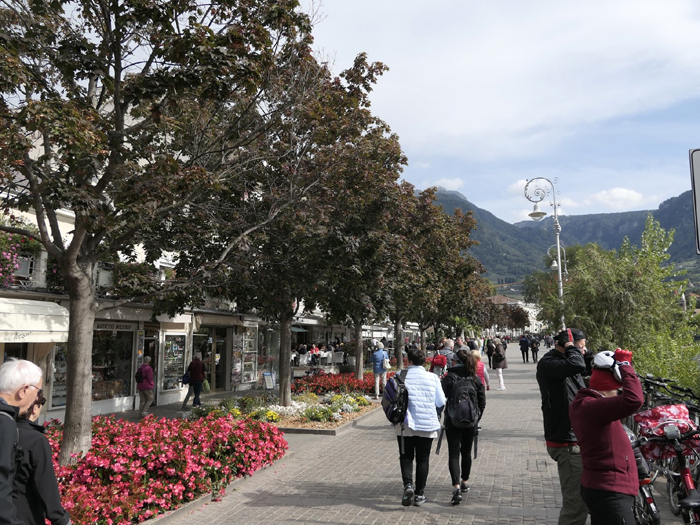 We walked along this river-side promenade looking for a lunch restaurant.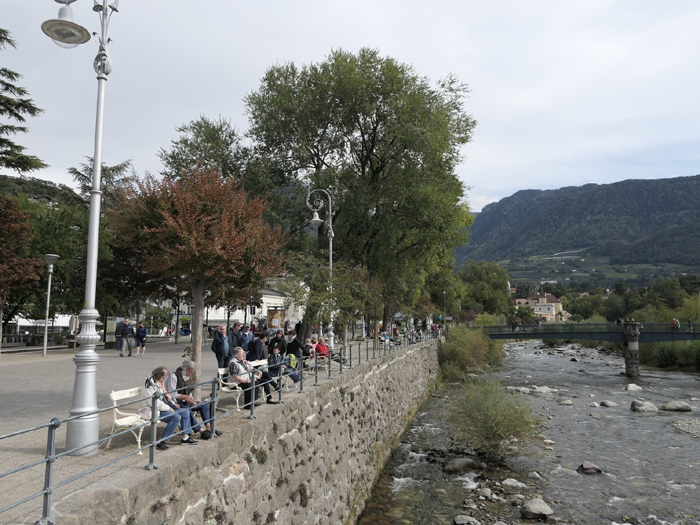 The Passer river, a tributary of the Adige, runs through the ciy of Merano.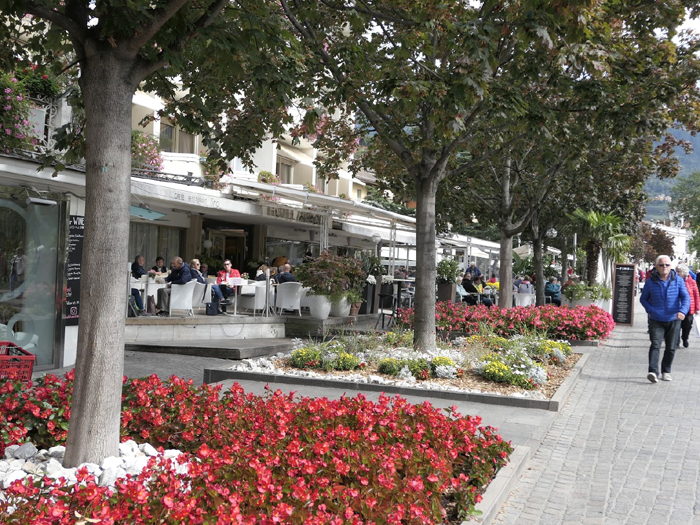 We settled on this patio restaurant of the Hotel Aurora.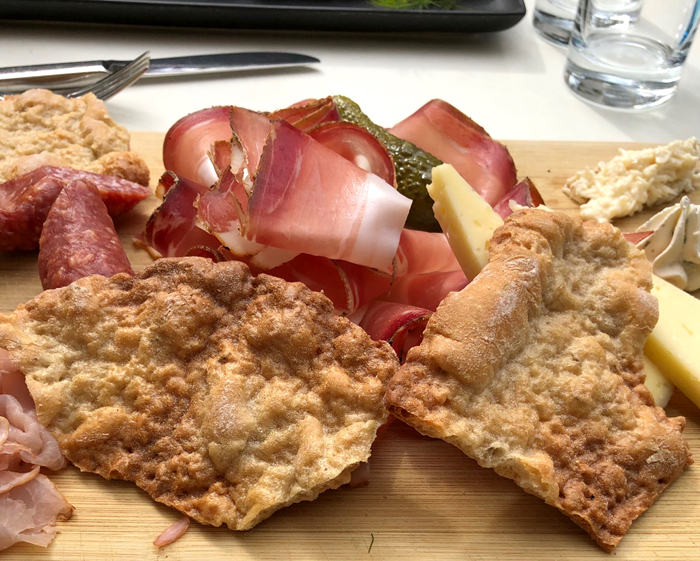 We finally got to order Speck and eat it.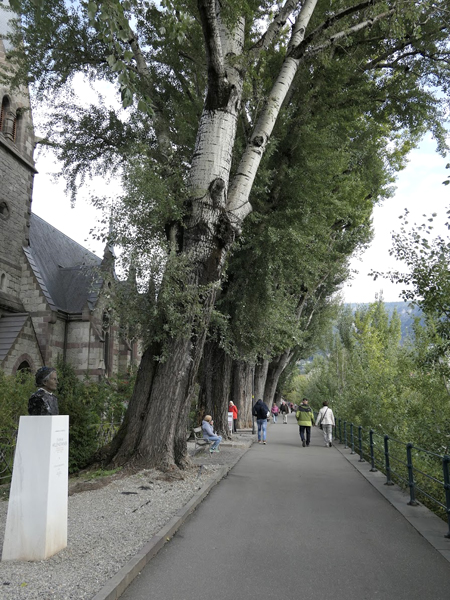 After lunch, we strolled slowly toward the Merano train station direction.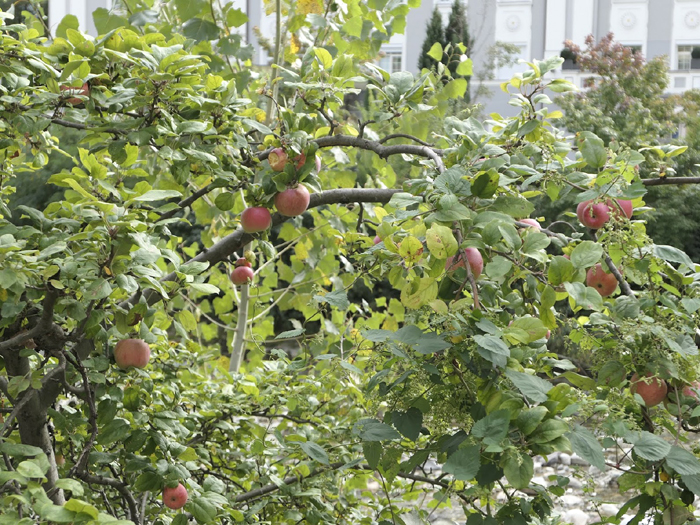 Apple trees in the front yard of a house in Merano.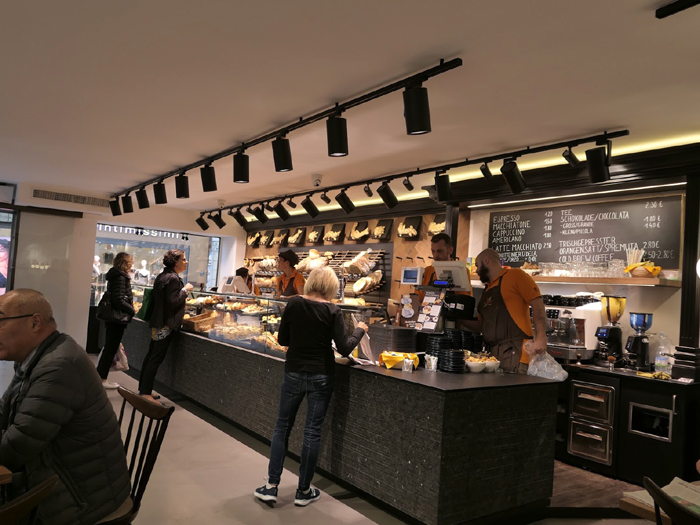 After returning back to Bolzano by train, we decided to go to a bakery for Apple Strudel,
especially after seeing so many apple trees grown in this area.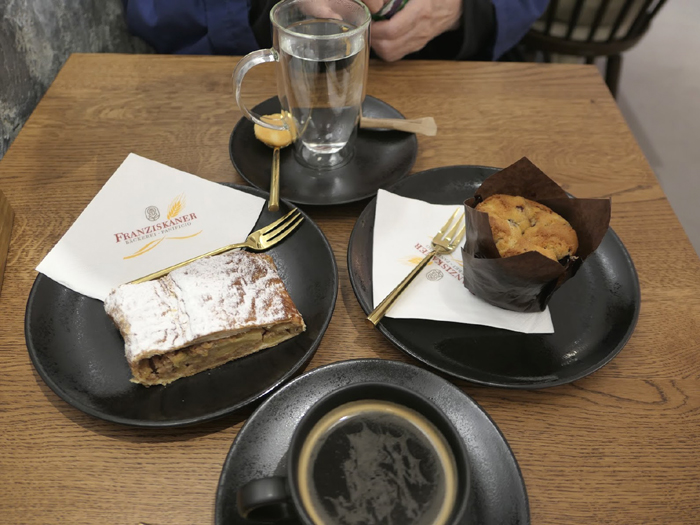 Our Apple Strudel, blueberry muffin, café Americano and green tea.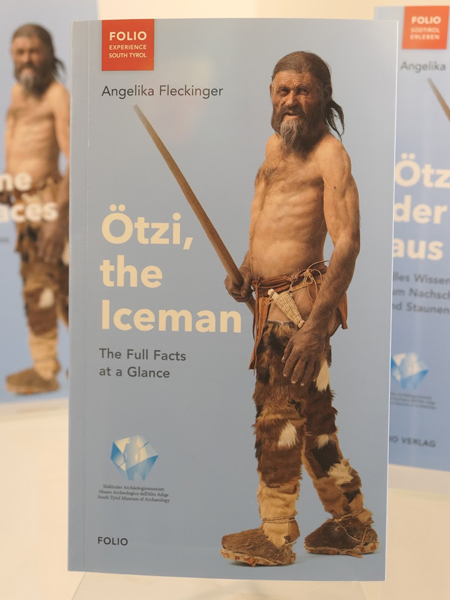 After coffee break, Vincent decided to go to the Archaeology museum to see Ötzi the Iceman.
(At 4:30pm, there was no queue to go in.)
MC opted to browse downtown shops instead.