10/3/2019, Bolzano (to the Dolomite Alps)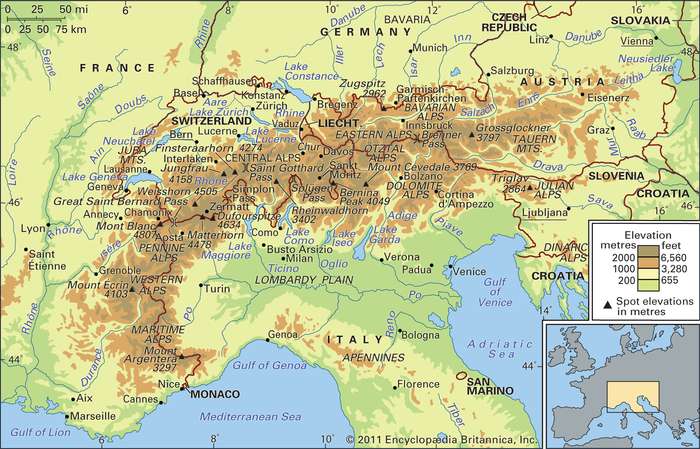 The Alps mountain ranges.
(Photo from Britannica.com, see LARGER print)
Doesn't it look like a head of cauliflower?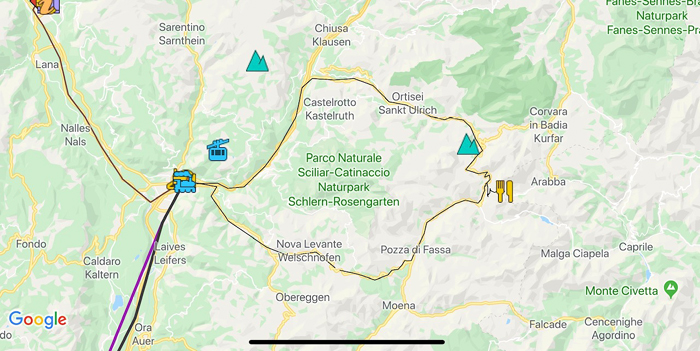 Our excursion to the Dolomites today.
We made a counter-clockwise loop starting from Bolzano at the 9-o'clock position.
We first visited the Carezza Lake, which is at the 6 o'clock position.
Then we drove to a restaurant at the Pordoi pass for lunch, which is at the 3 o'clock position.
Then we stopped at the resort town of Ortisei, which is at the 1 o'clock position,
before returning back to Bolzano.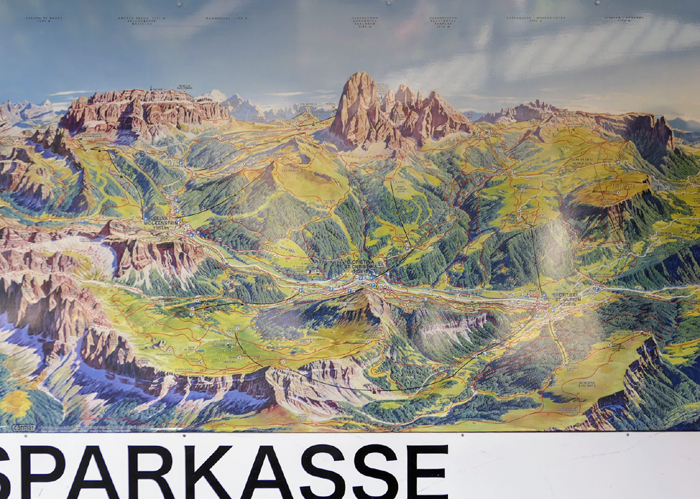 Some of the mountains we saw today (picture taken from a poster),
including the highest Sassolungo/Langkofel group.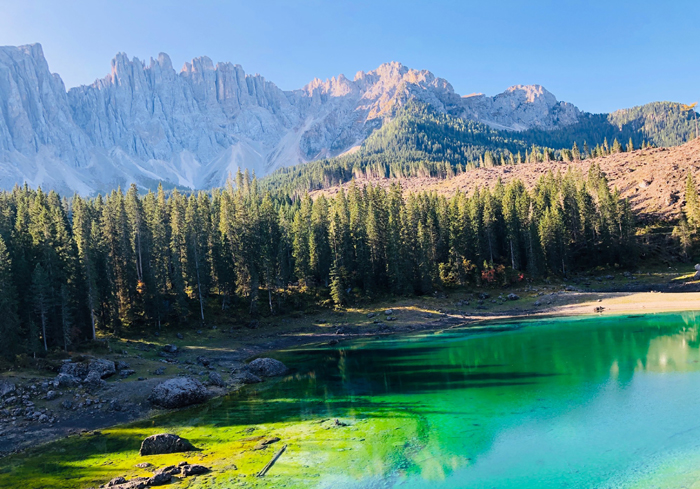 Lake Carezza.
It was only a small lake, but look at the color and setting!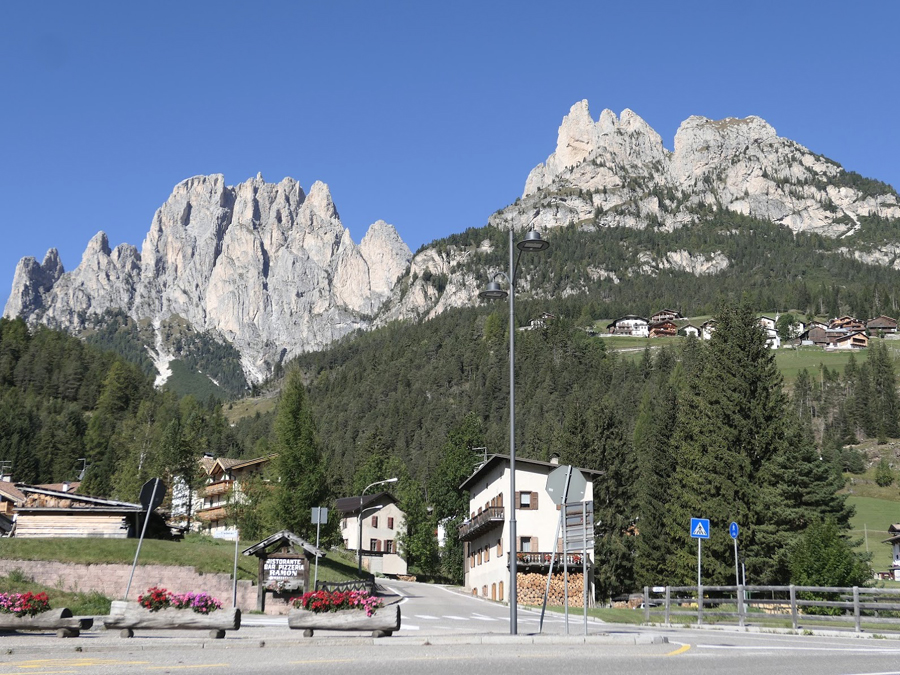 Some of the scenery we stopped to admire and take photos.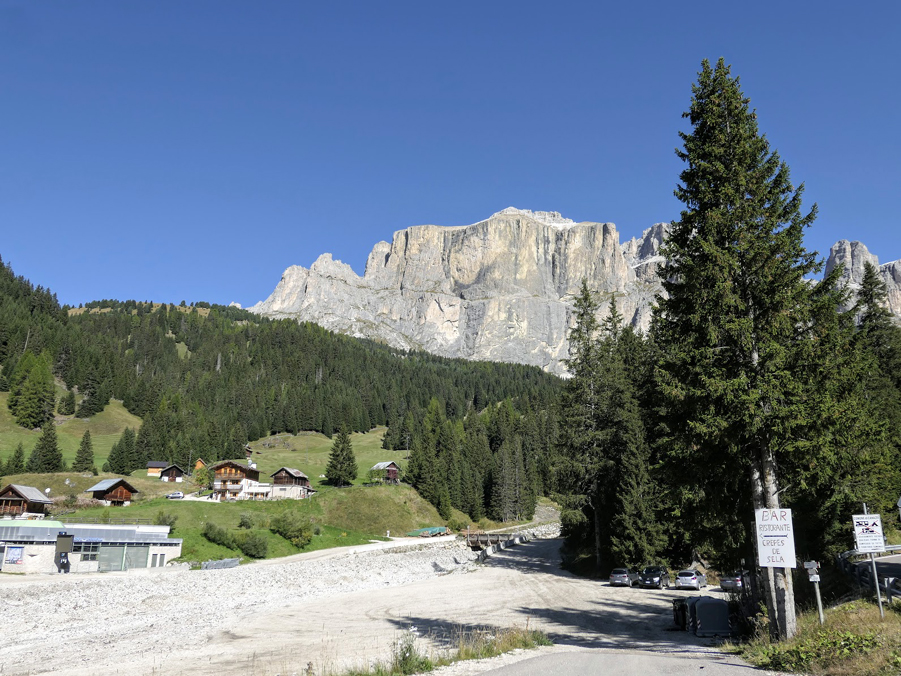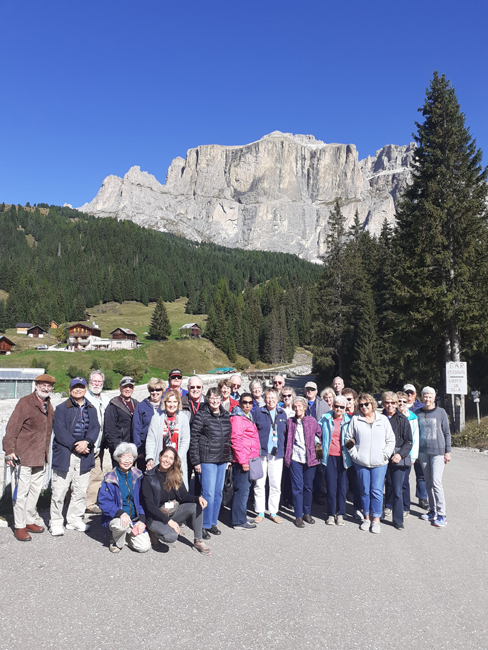 A group photo.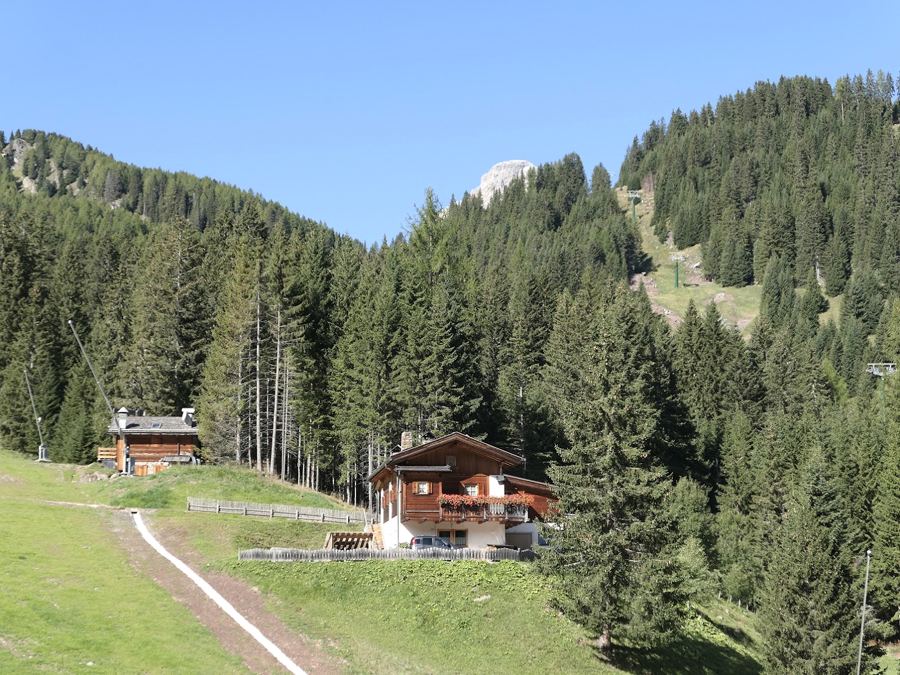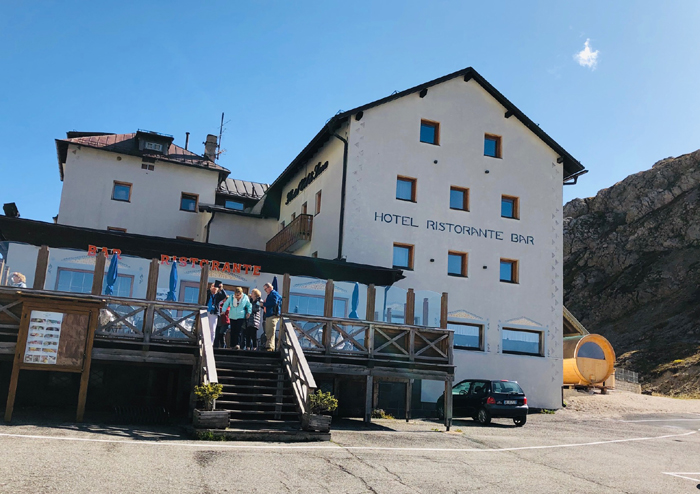 We stopped for lunch at this restaurant in the Hotel Col Di Lana.
(For more info about this mountain hotel, see the Hotel Col Di Lana link.)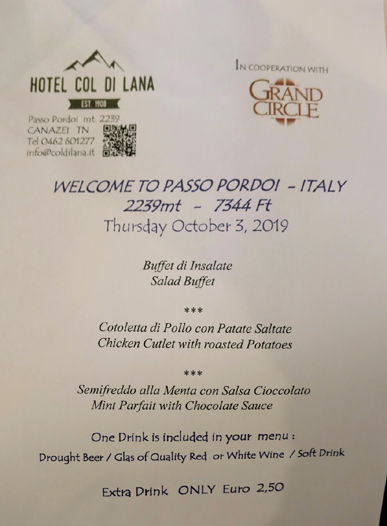 Our lunch menu.
This hotel was established in 1908.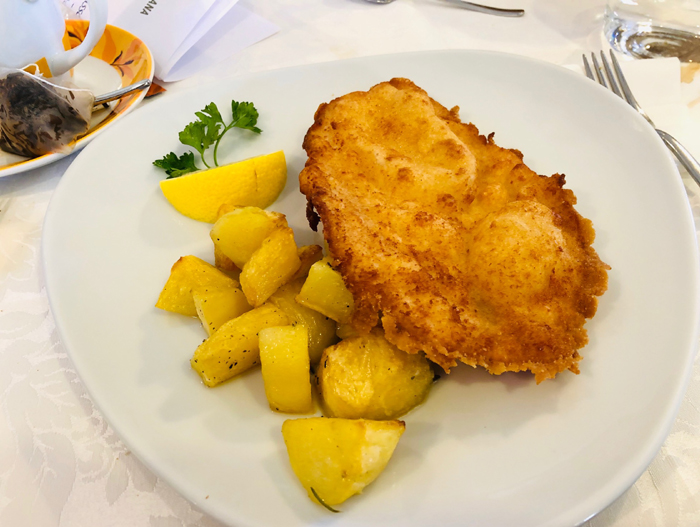 Our main dish, chicken cutlet and roasted potato.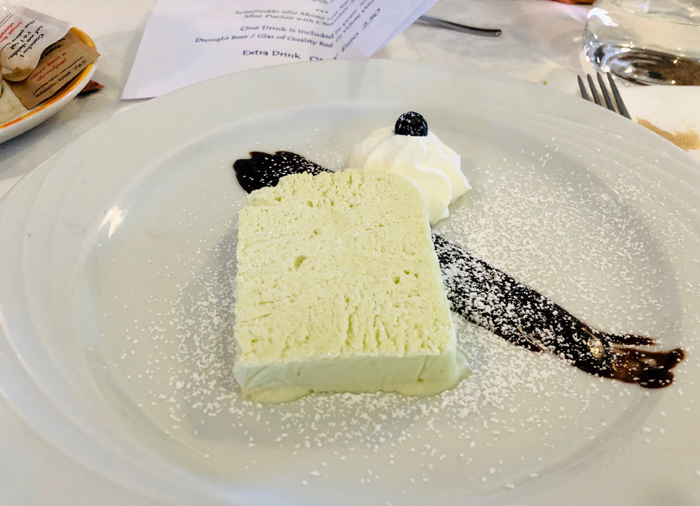 Our dessert, a mint ice cream cake.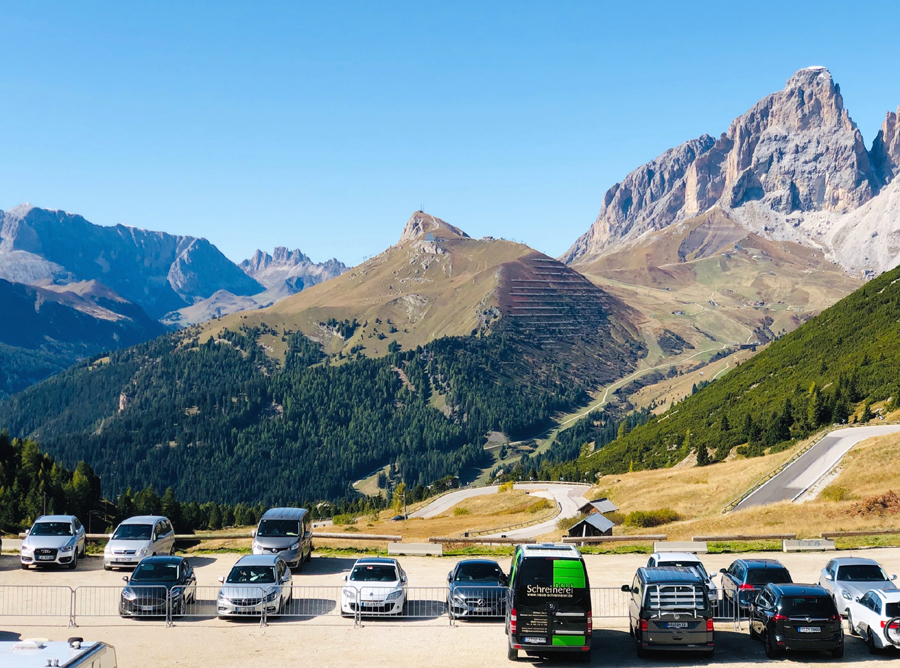 Views from the terrace of Hotel Col Di Lana.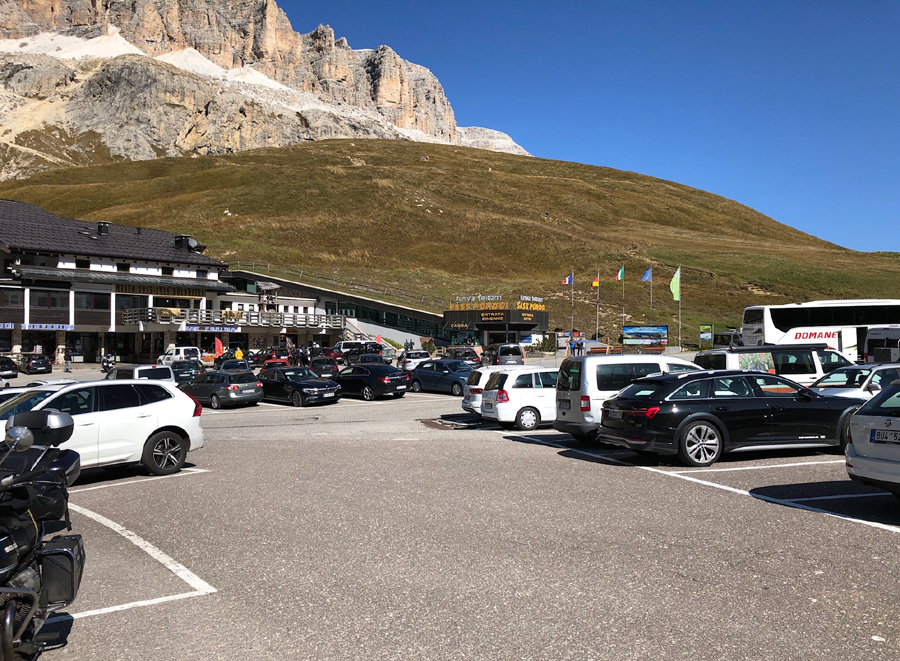 The is also where the entrance to the Pordoi pass is. (cable car + hiking?)
A white bus on the right with visible red letters "DOMANE" on it was our bus from the good DOMANEGG company.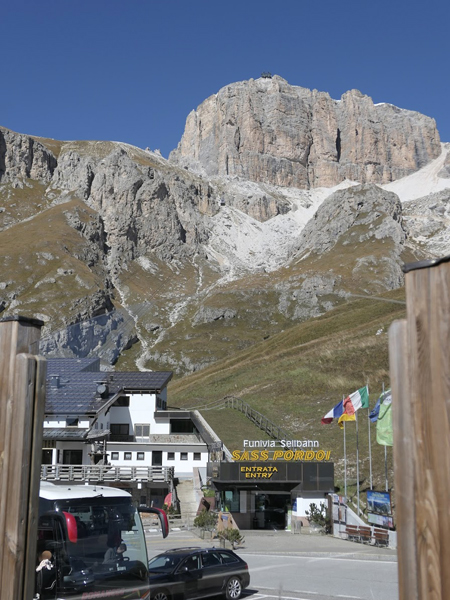 Entrance to the Pordoi pass.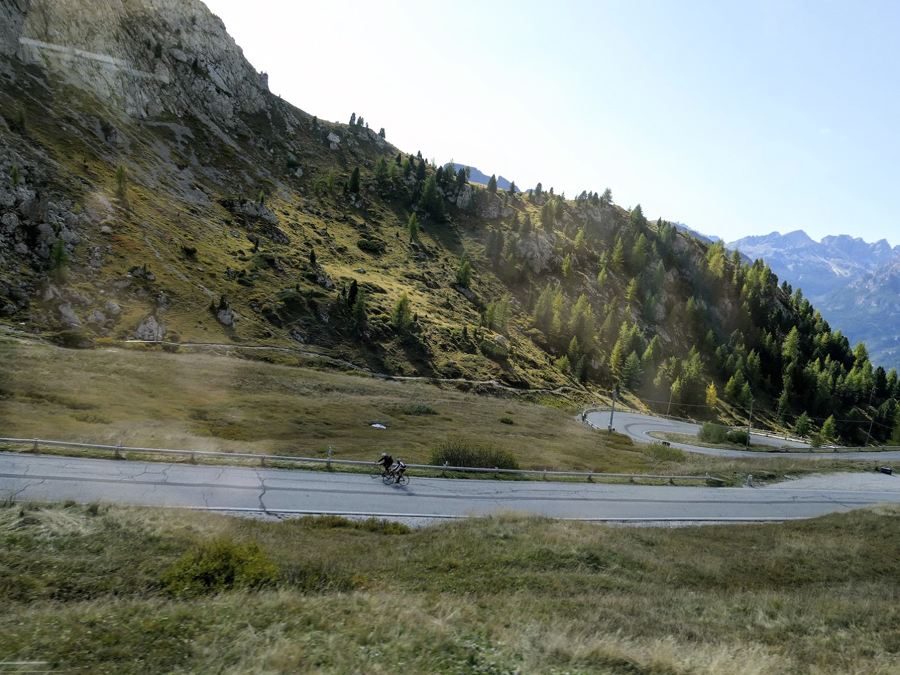 Two cyclists up in the high mountains.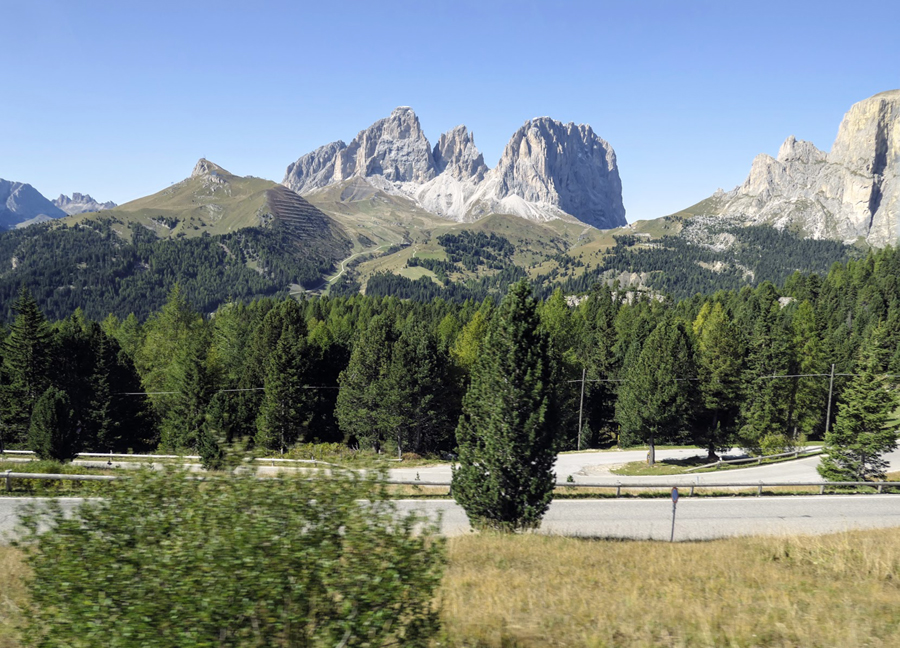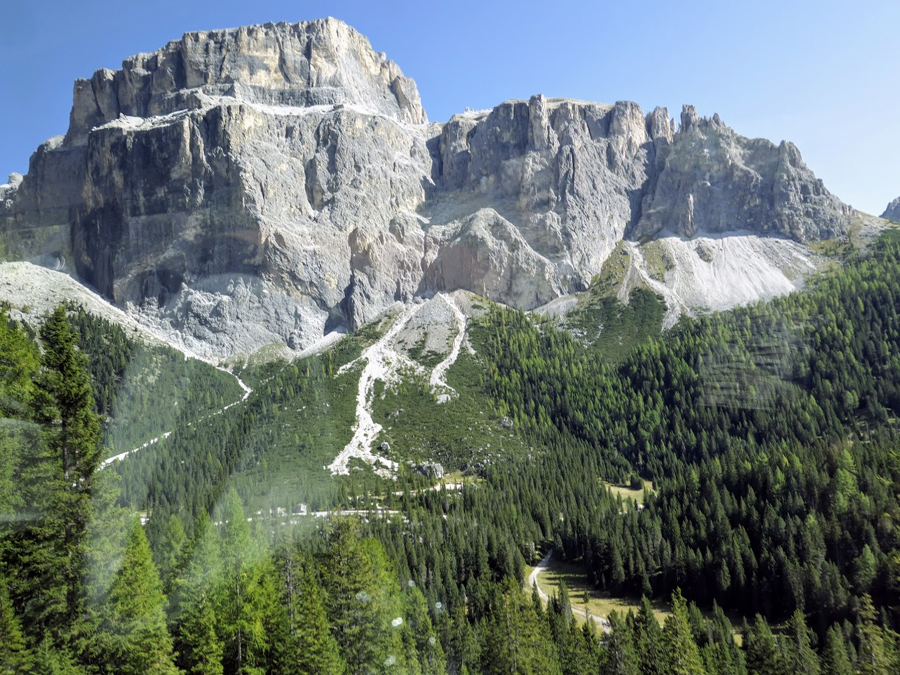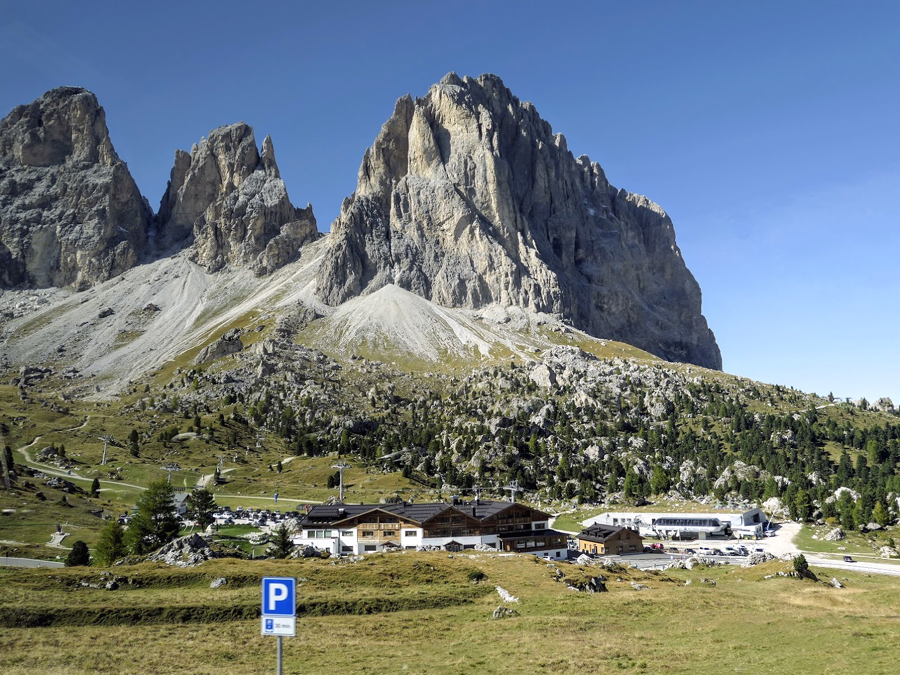 These peaks are called the Sassolungo / Langkofel (Italian/German names) group,
they are among the highest of the Dolomites, 3,181 m (10,436 ft).
The name translates to "long peak" / "long rock".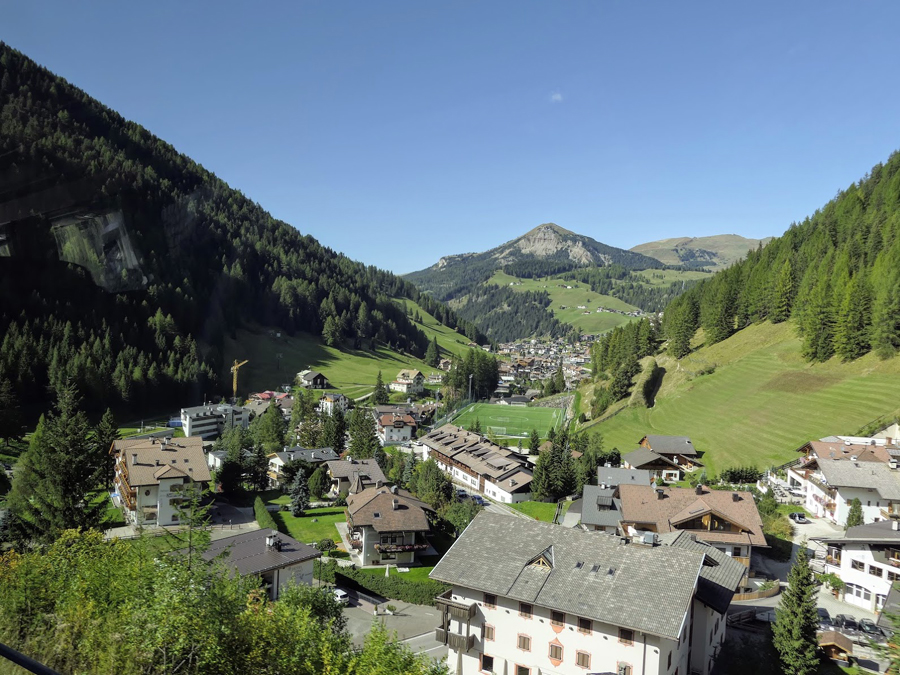 A villages in the valley.
(Looks like this is the village of Sėlva.)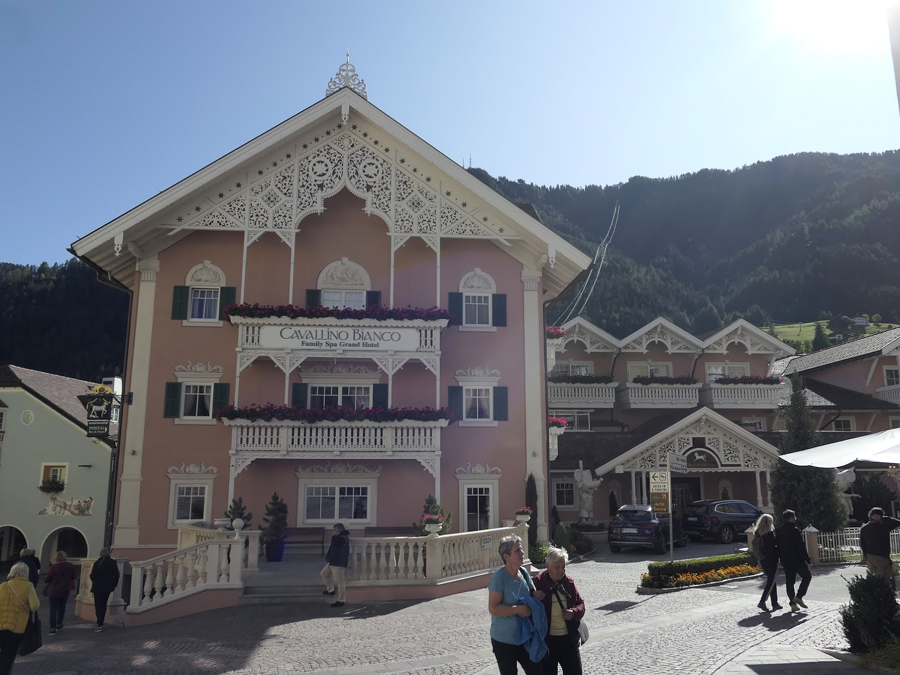 The upscale resort town of Ortisei.
Along with Sėlva and Santa Cristina, they are the three municipalities in the Val Gardena valley.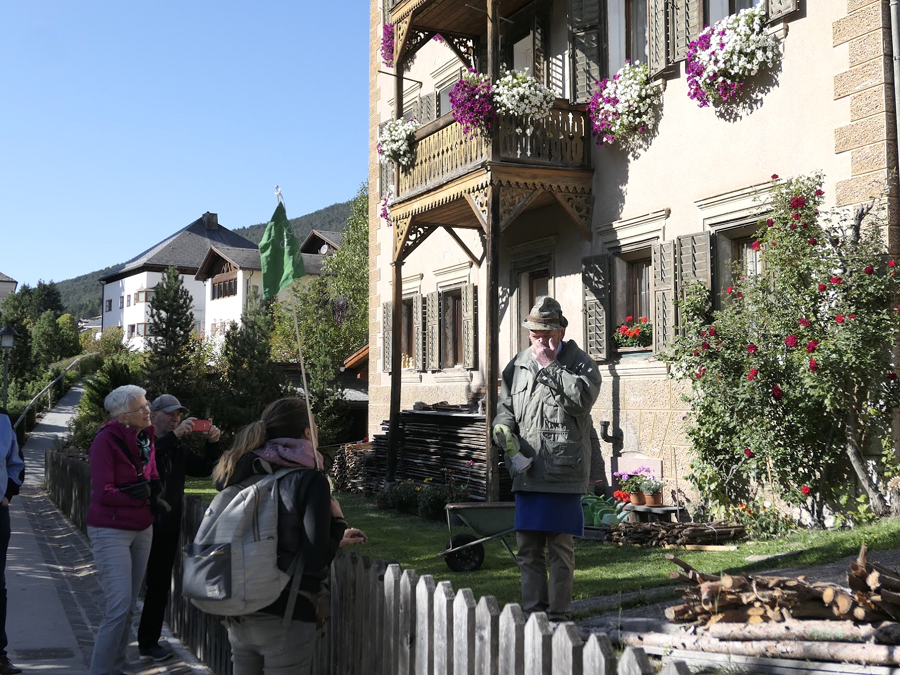 Barbara lead some of us for a walk of Ortisei, and
stopped to talk with this woodcarver.