10/2/2019, Bolzano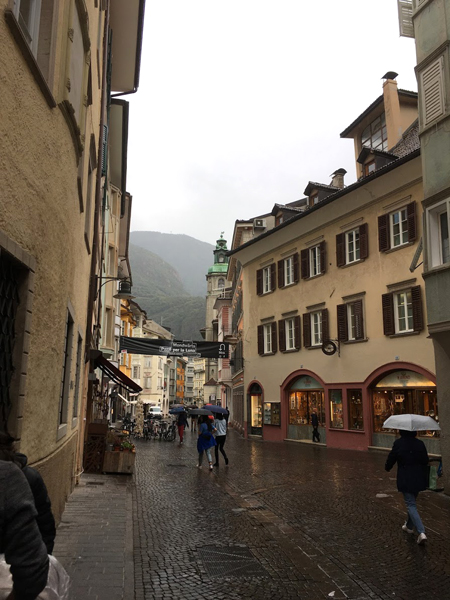 The street just outside our hotel's side entrance.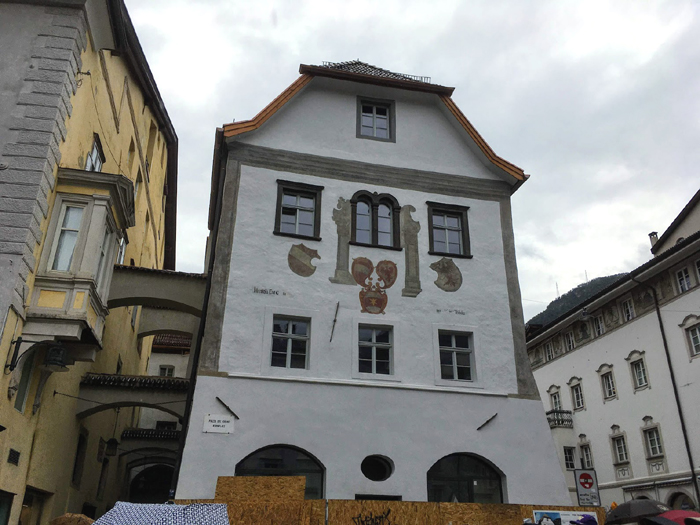 A historical building used for corn trade in the Middle Ages.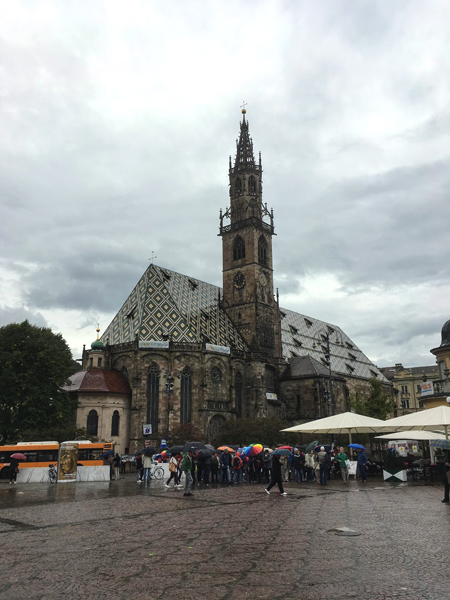 Cathedral of Bolzano,
with its roof tiles in a geometric pattern like Vienna's St. Stephen's cathedral.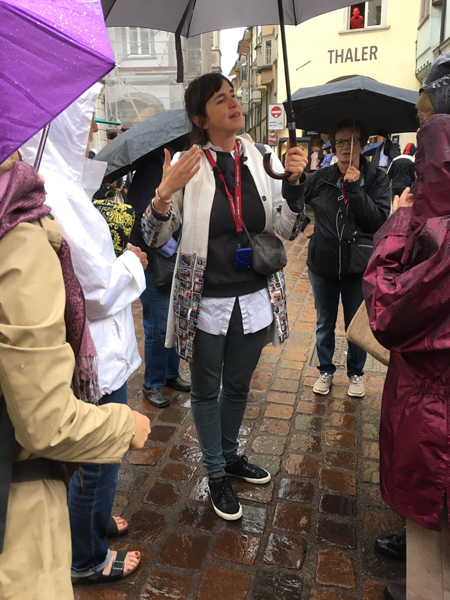 With our local guide,
in the middle of the bustling Piazza Erbe (Herbs market).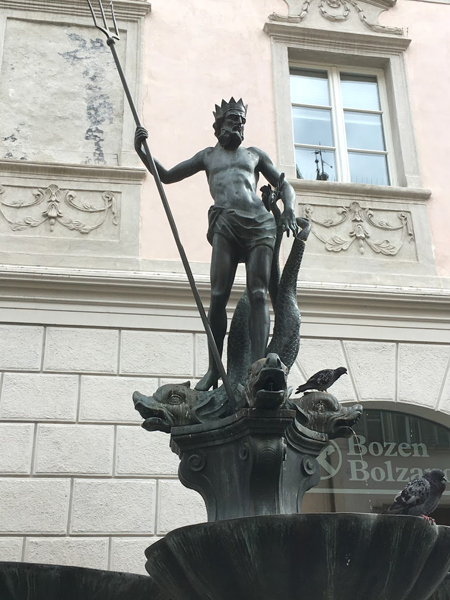 A Neptune fountain at a corner of Piazza Erbe.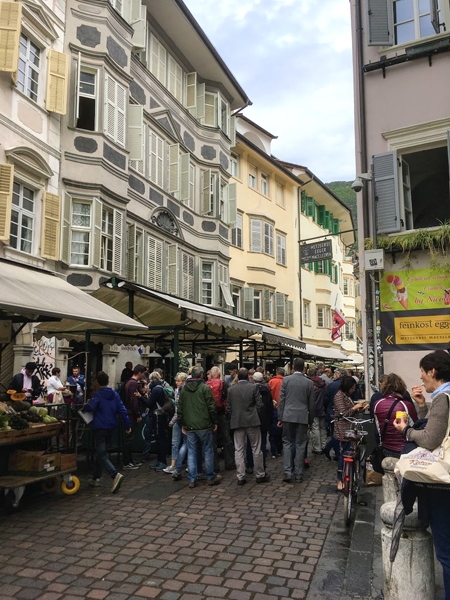 Market streets radiated from the square of Erbe.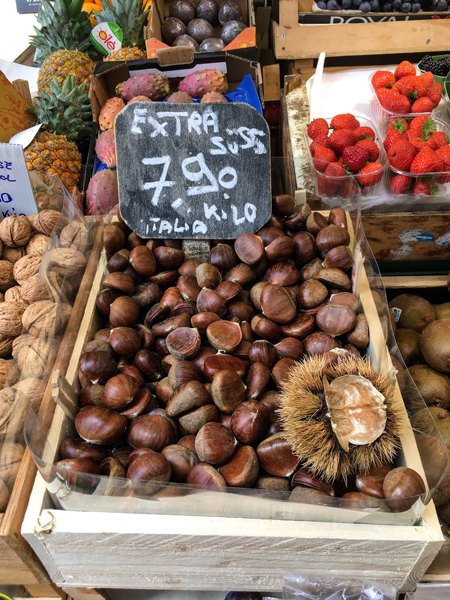 Fresh fruits, vegetables, herbs, dried mushrooms, ready-to-eat snacks etc.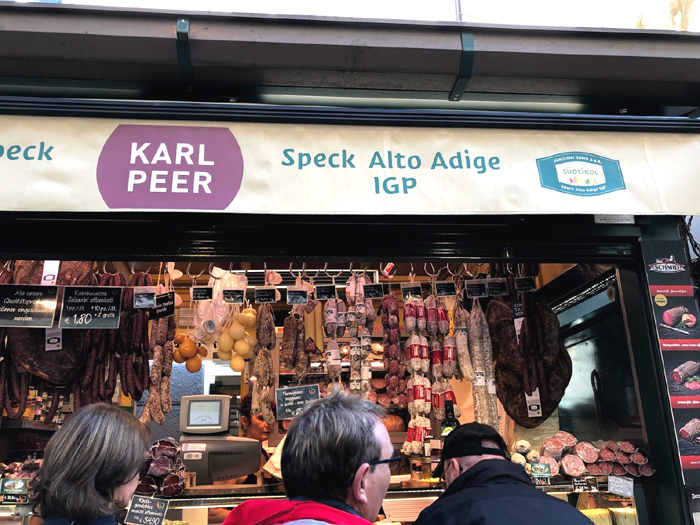 A stall selling South Tyrol's specialty- cured meats, sausages, speck etc.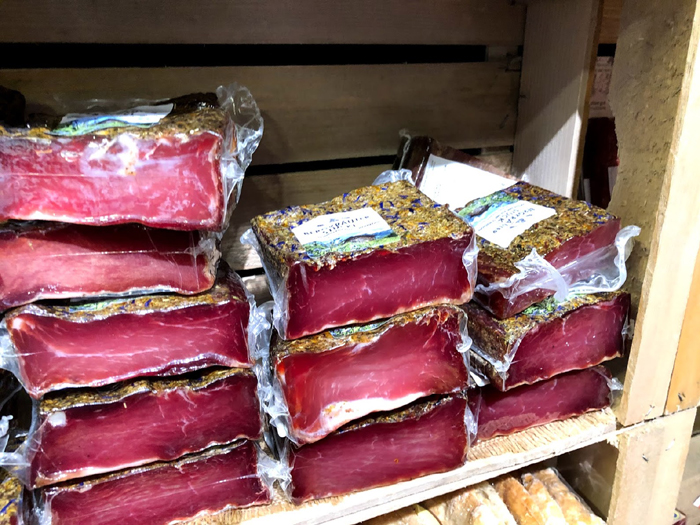 Some speck were lean.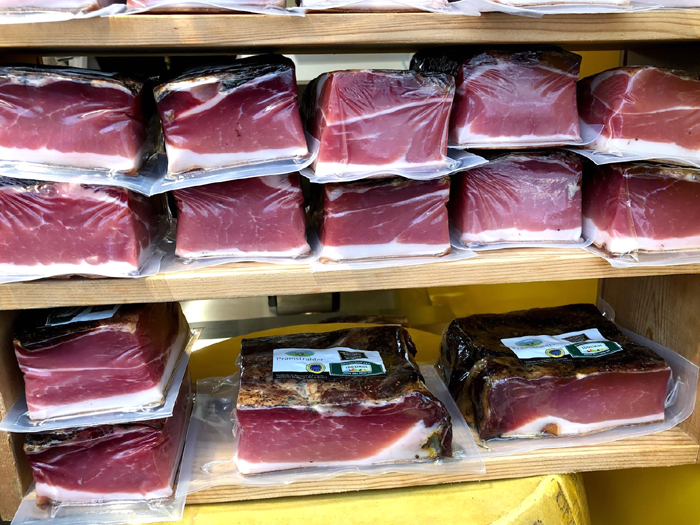 Some speck had a layer of fat.
A salesman said the one with fat tasted better.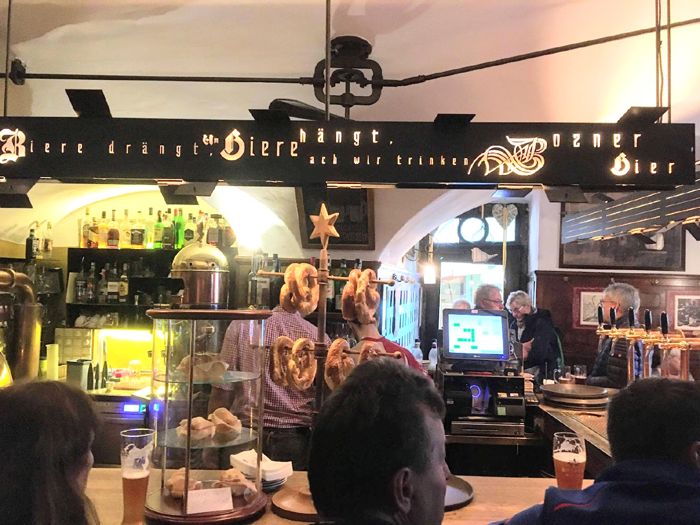 A brewery that GCT treated us to beer and sausages.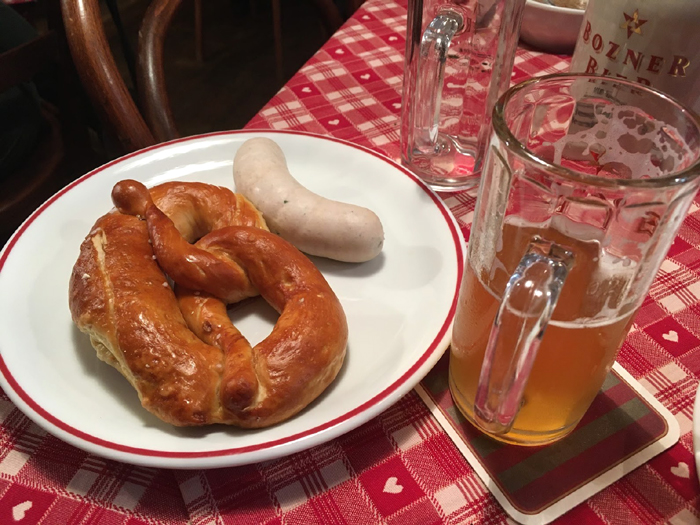 MC asked for apple juice instead of beer.
The apple juice from this brewery was very good.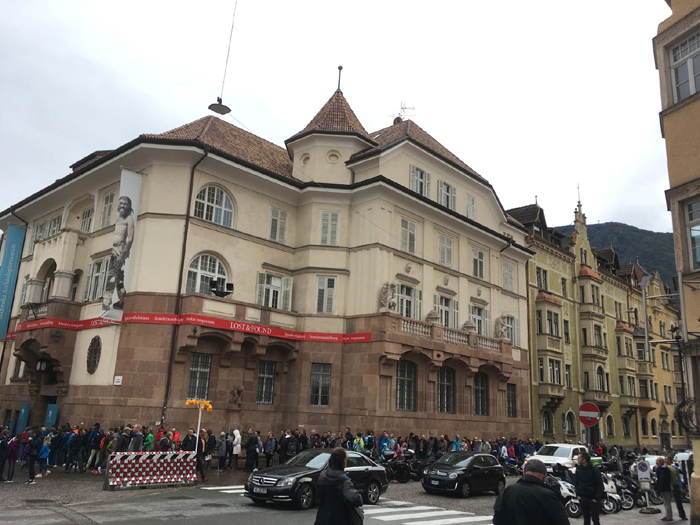 South Tyrol Museum of Archaeology,
which was established in 1998 to house the exhibition of Ítzi the Iceman.
But, look at the line of people winding around the corner!
We gave up. Others told us later that the wait was about 40 minutes.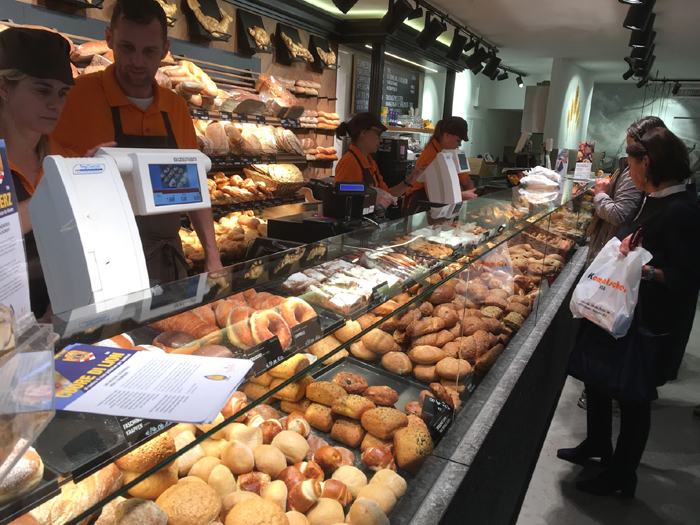 The baked goods were more German than Italian.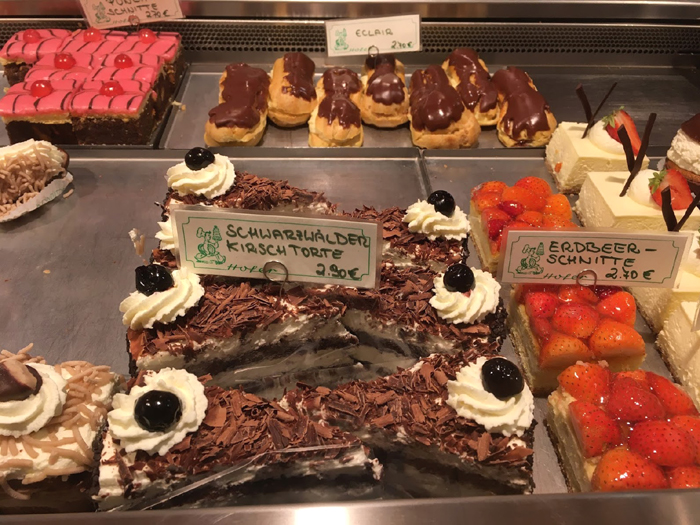 Sweets in the bakery.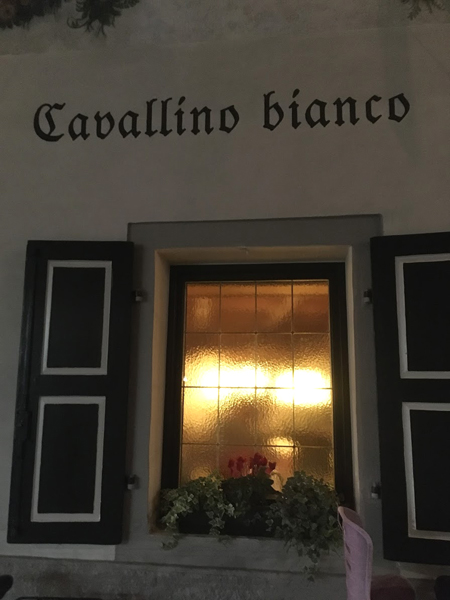 Cavallino Bianco (White Pony) was the restaurant where
our GCT group enjoyed a dinner of traditional South Tyrolean cuisine.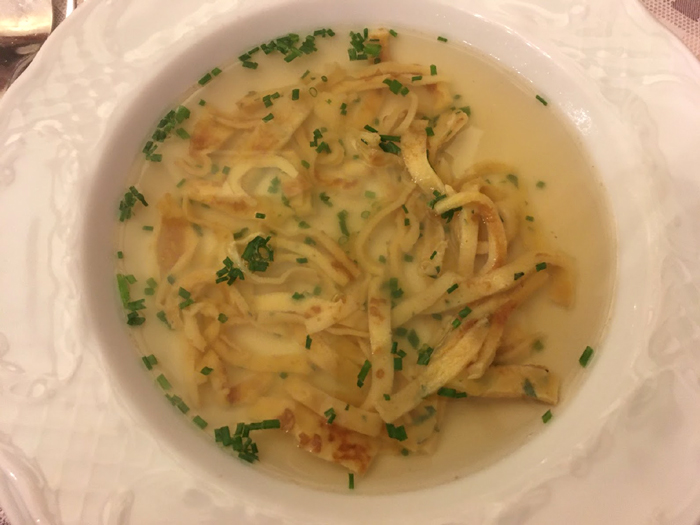 Noodle soup.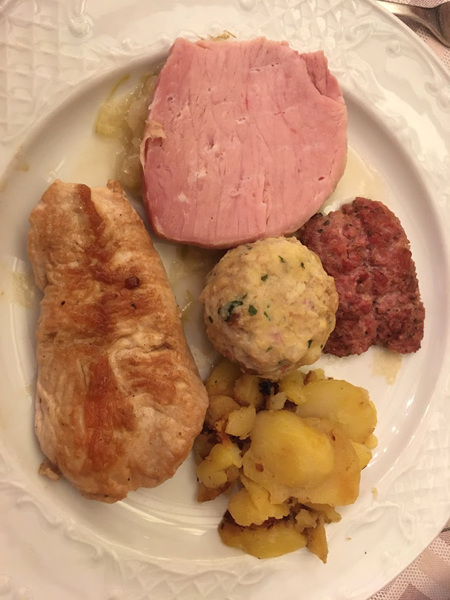 A plate of 4 kinds of meat (and meatball), sauerkraut and sautÚed potato.
It was too much meat for many of us.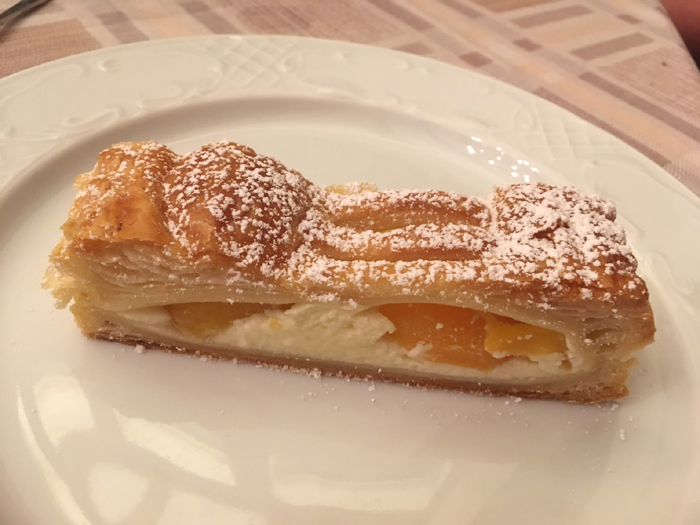 And a slice of beautiful Apple Strudel for dessert.