5/29/2019, Belfast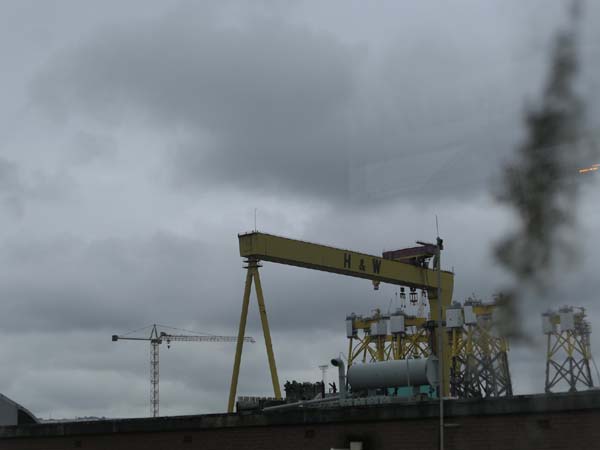 The giant crane near Belfast port belongs to H & W (Harland and Wolff),
the heavy industrial company that built RMS Titanic.
As you can tell, it was another overcast and gray day.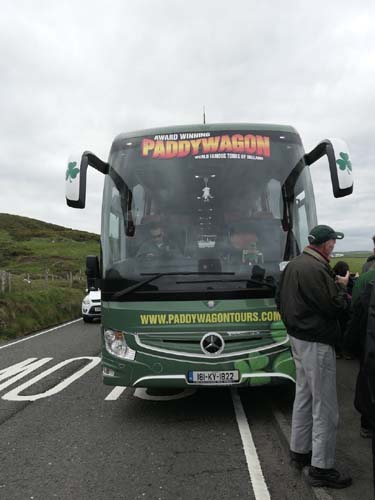 Our green and orange PaddyWaggon tour bus, very easy to spot.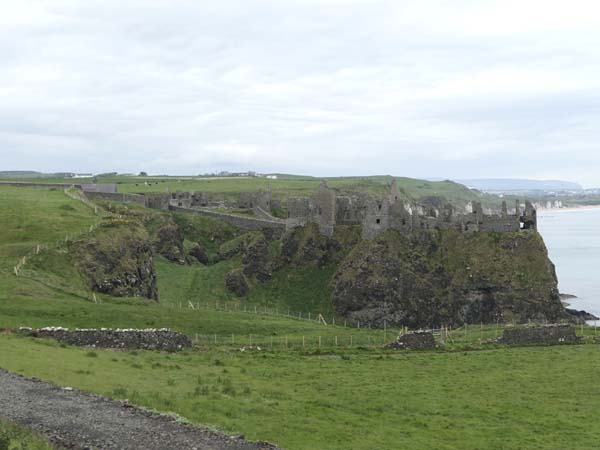 The ruins of DUNLUCE CASTLE, just a short drive from Giant's Causeway.
This ruin was used as a location in "Game of Thrones".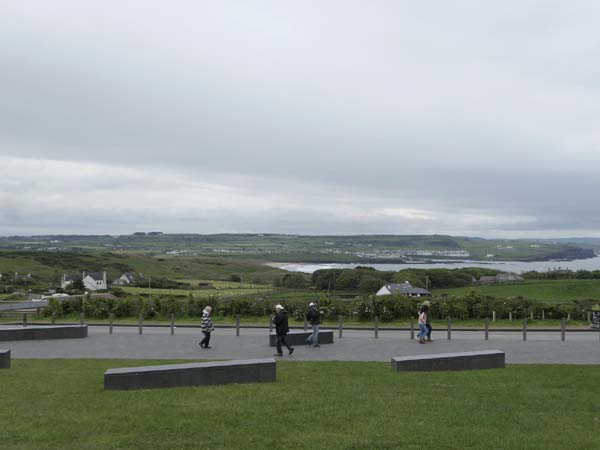 From the Giant's Causeway visitors center, it was a 10-min walk to see the rock formations,
or one may pay £1.00 to get on a shuttle bus.
From here, we smelled the stenches of cows' and sheep's' manure in the air.
It was one thing to drive passed by many cute cow farms and sheep farms on the way.
It was another to smell such strong stenches in the air with no escape.
Cannot imagine how it would be if this were a hot summer day?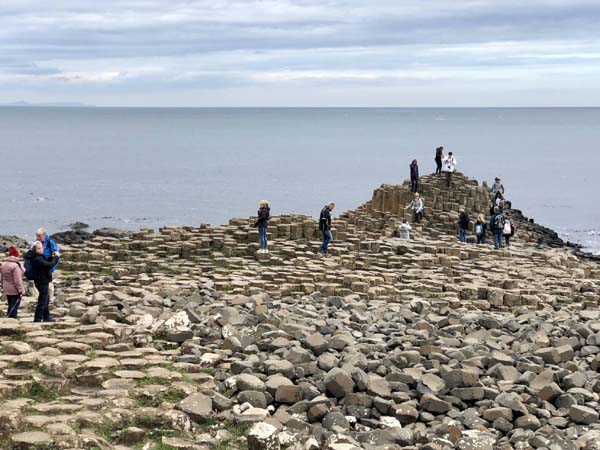 Giant's Causeway rock formations.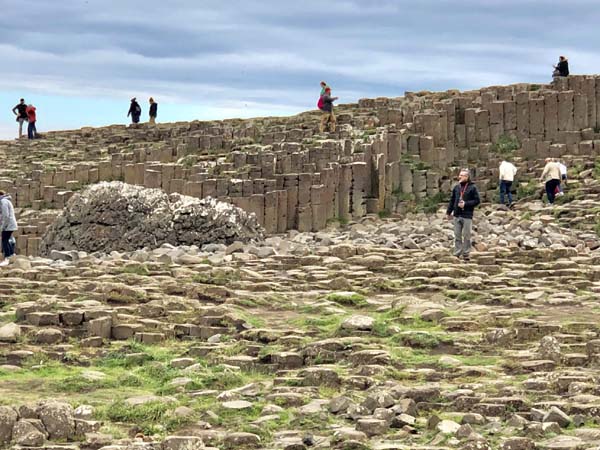 Giant's Causeway.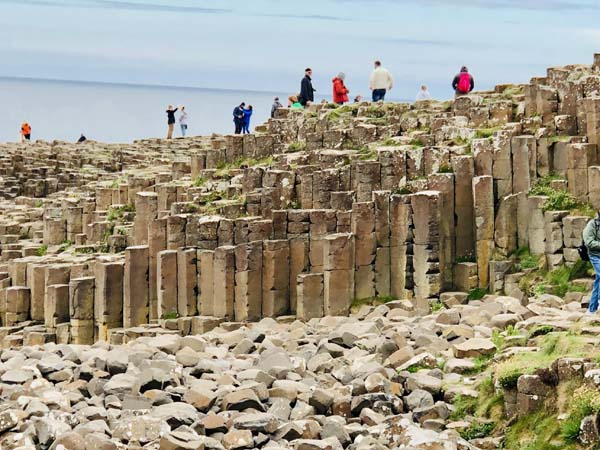 The interlocking basalt columns were the result of an ancient volcanic fissure eruption.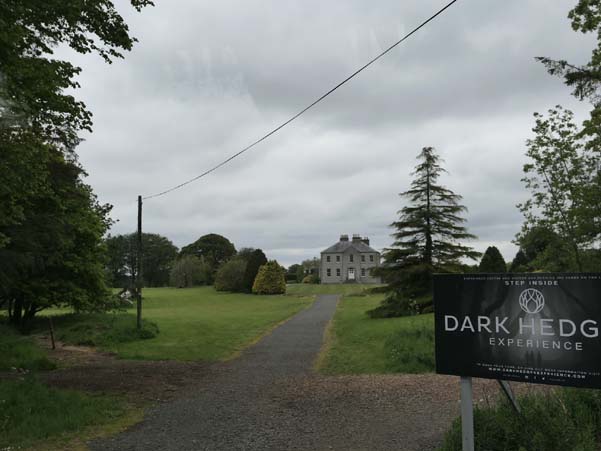 Our bus drove by this location which was used as the "Dark Hedges" in Game of Thrones.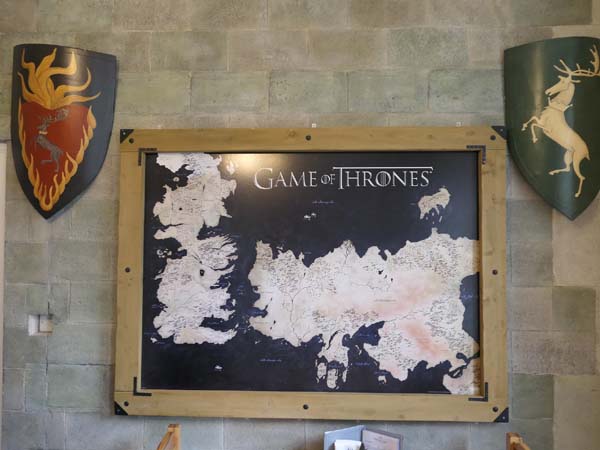 Inside our lunch restaurant, where a room
was dedicated to display Game of Thrones memorabilia.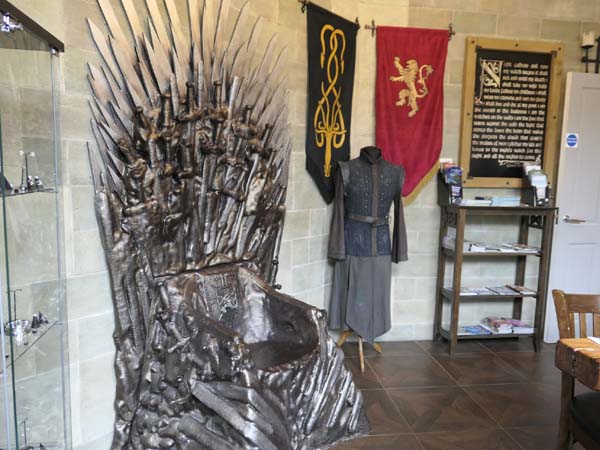 A replica of the spiky throne chair from the TV series.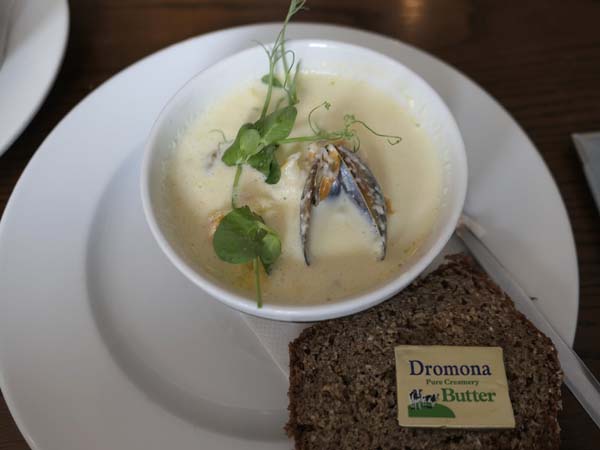 Both of us ordered fish chowder for lunch.
It was very good, a lot of seafood in it.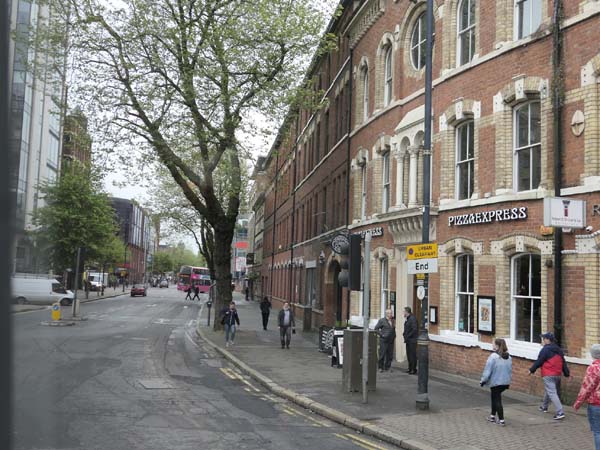 After lunch, our bus took us back to Belfast.
This was a street corner of downtown Belfast.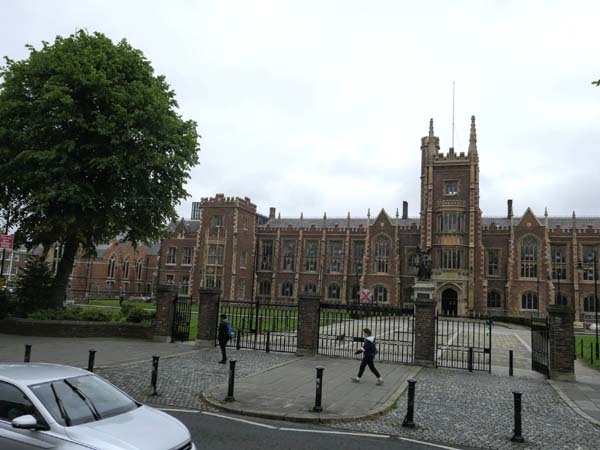 The beautiful facade of Queen's University Belfast,
which is part of the Queens University of Ireland.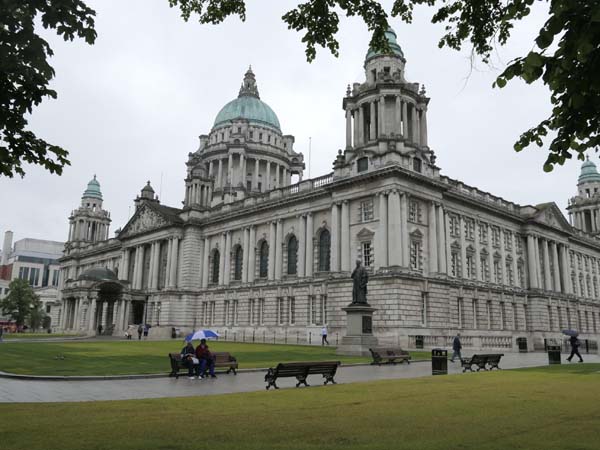 The impressive-looking City Hall of Belfast.
Constructed in 8 years from 1898 to 1906,
it was funded by the profits from Belfast's gas industry.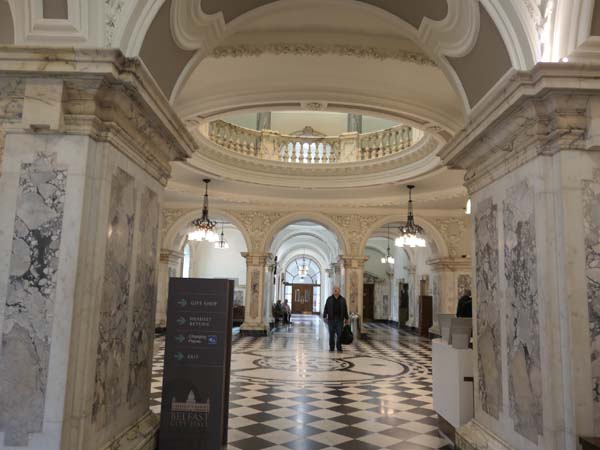 Under the rotunda in the City Hall.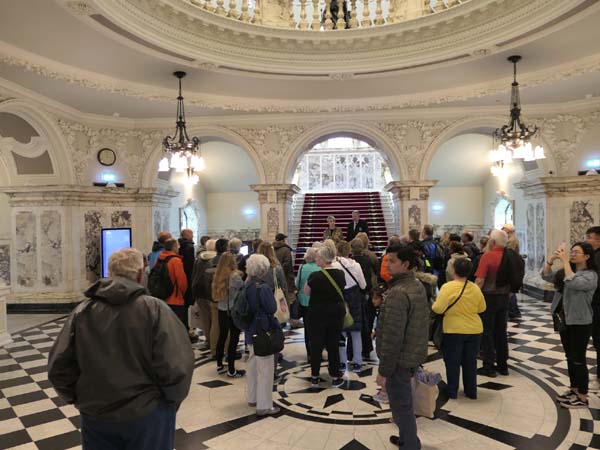 One may book to join a guided tour of the City Hall.