5/21 ~ 5/24/2019, London

Our hotel, the Bailey's Hotel London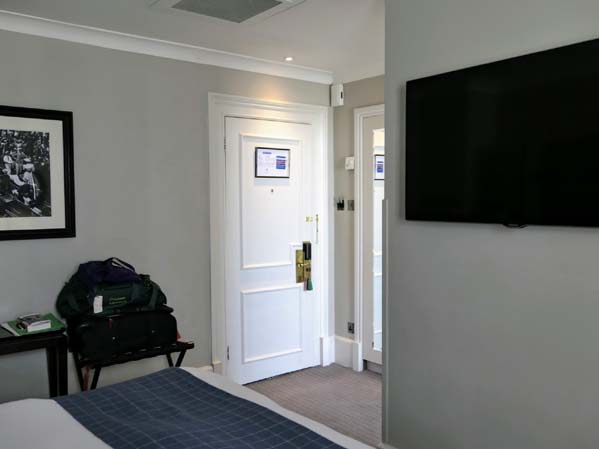 Our room, it came with a very spacious bathroom.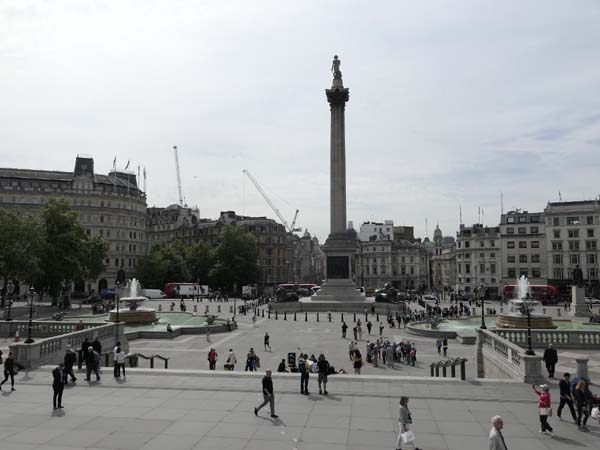 Trafalgar Square, with Lord Nelson's statue standing atop of the column.
This is the heart of central London.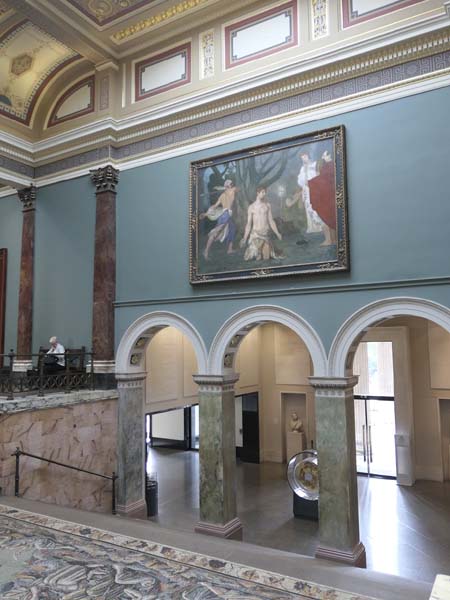 National Gallery interior.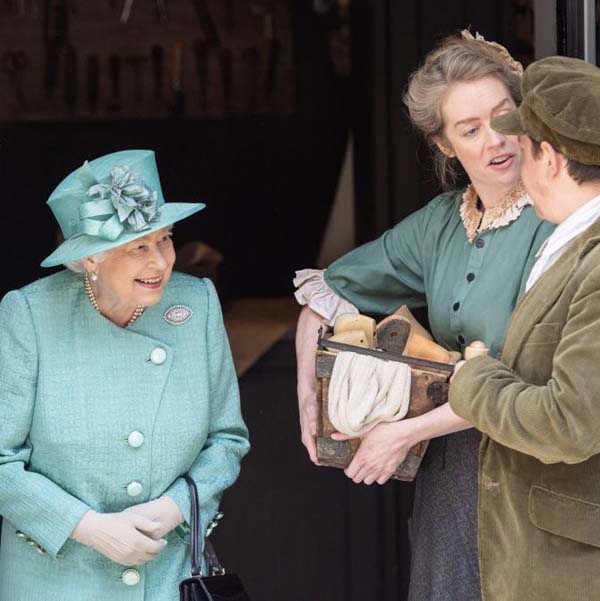 The Queen visiting the Sainsbury's store in Convent Garden.
(Picture from internet news)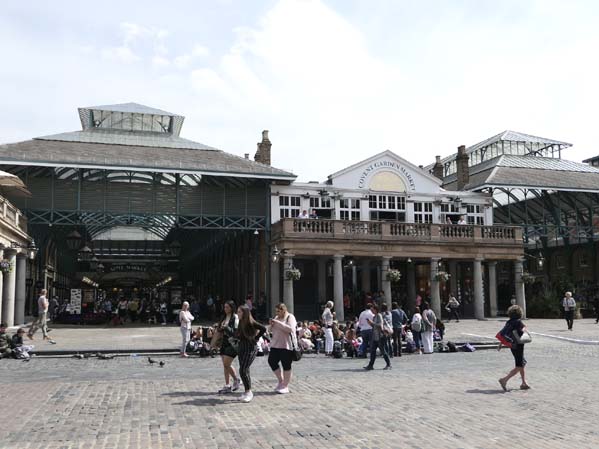 Covent Garden Market place.
These iron-and-glass arcade once hosted a produce market.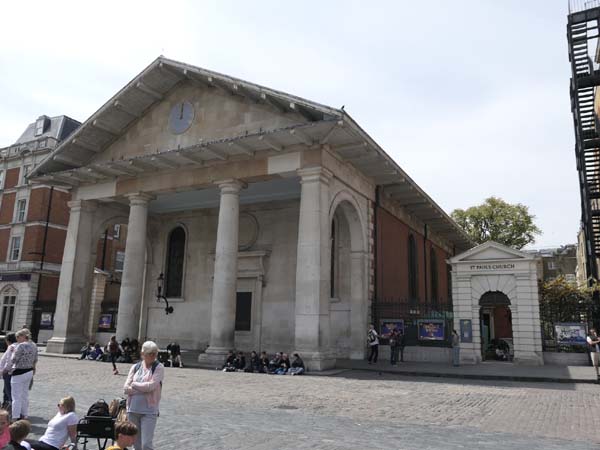 Covent Garden. This view looks familiar. May be it was used in
the movie "My Fair Lady" where Eliza Doolittle sold flowers?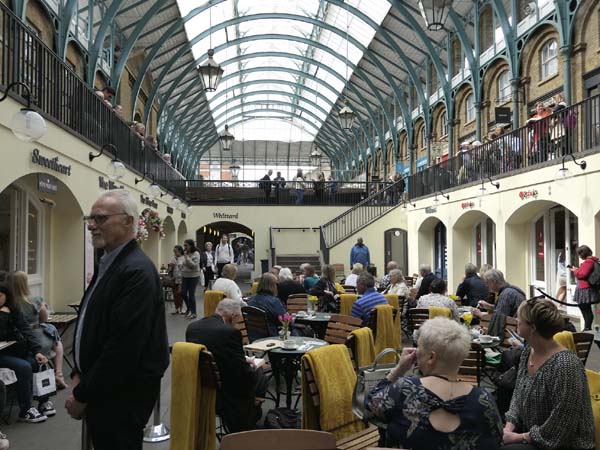 Cafes and shops inside a Covent Garden arcade.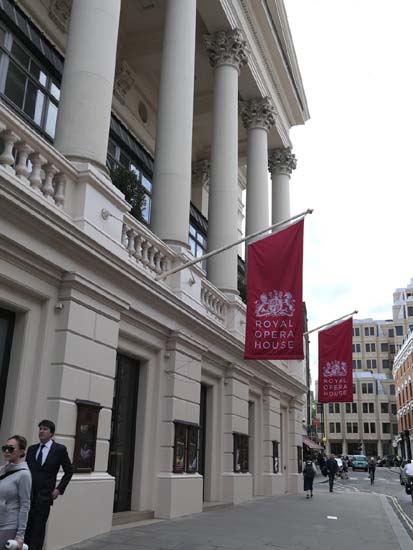 The Royal Opera House at Covent Garden.
It is one of the four most prestigious opera houses in the world.

The auditorium.
We had been here in 1992 to attend a "Manon" ballet performance at the treat of
Mei-Ching's older brother and sister-in-law.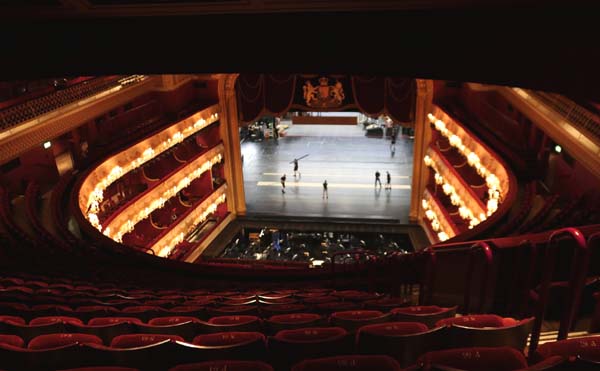 A crew was working on setting up the stage.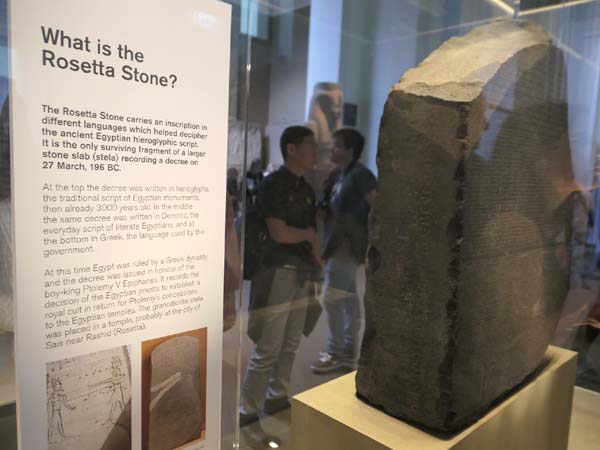 British Museum. The Rosetta Stone.
The black slab, dating from 196 B.C., was unearthed in the Egyptian desert in 1799.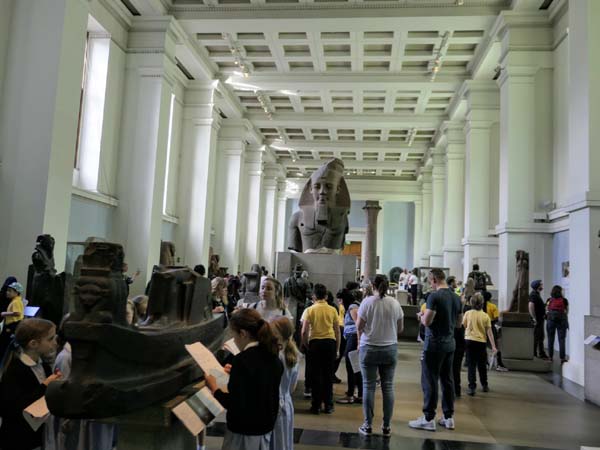 British Museum, a Ramesses statue.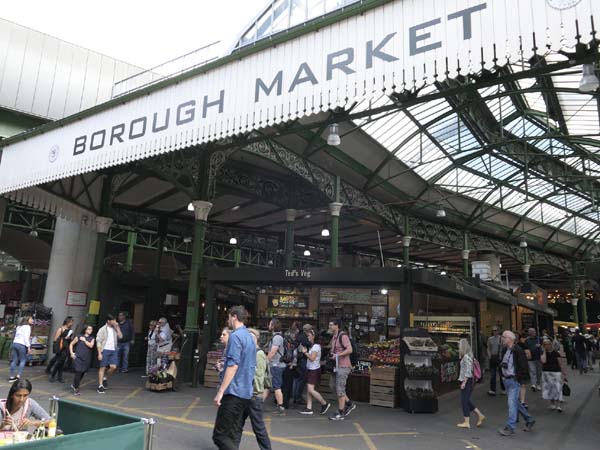 The 200+ years old Borough Market, on the
south bank of the Thames River.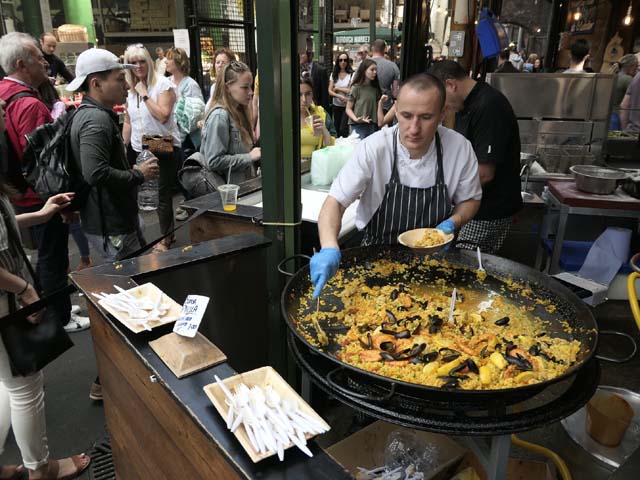 A vendor selling seafood paella.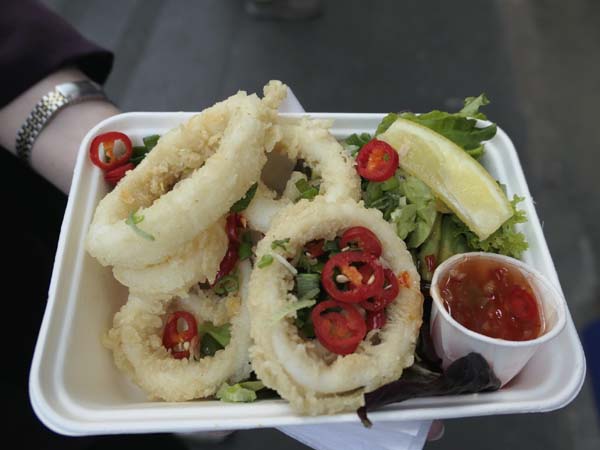 We bought this fried calamari.
The piping hot squid was thick and delicious, it came with spicy Thai dipping sauce.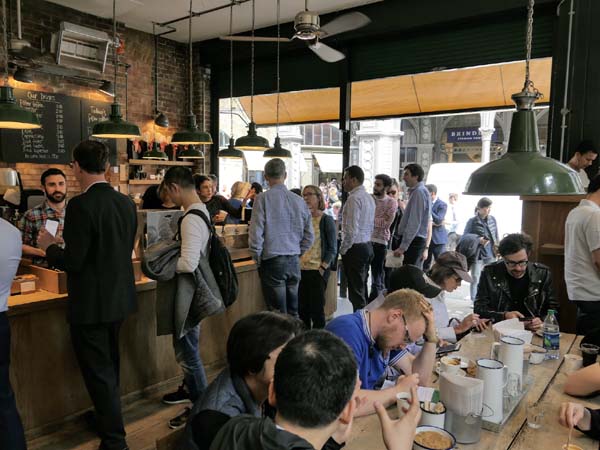 The coffee aroma in the air led us to this shop.
Very good coffee, and we got a chance to sit down.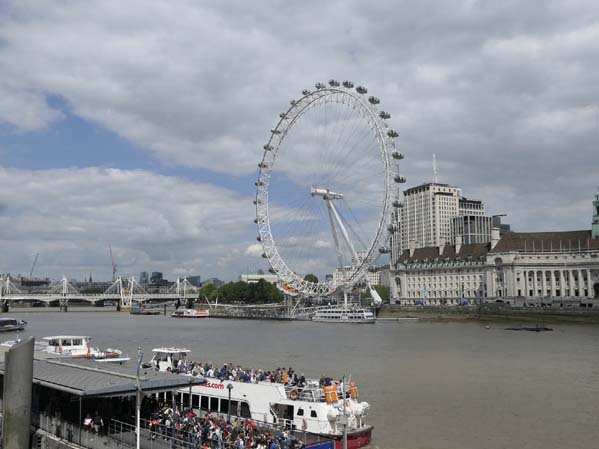 London Eye in the south bank, opposite the Big Ben and Parliament.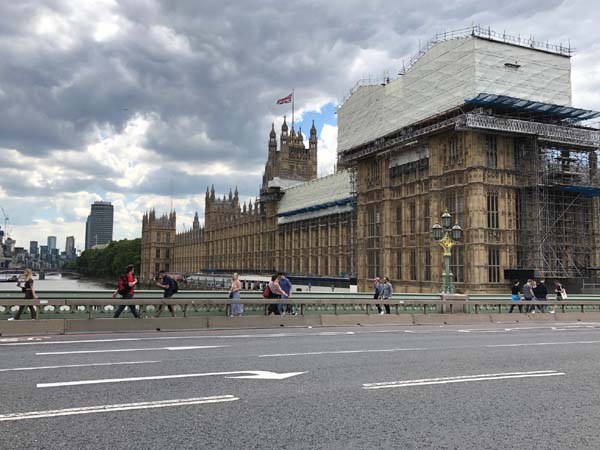 However, both the Parliament and Big Ben were scaffolded under renovation.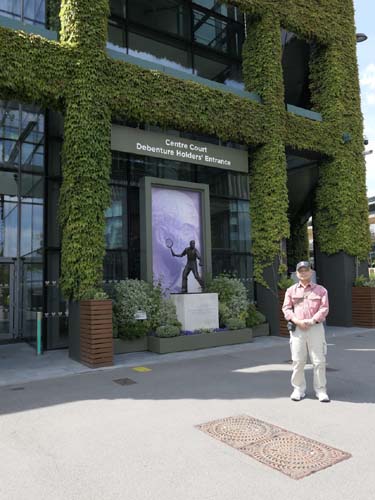 Wimbledon tennis club.
Just outside the Centre court.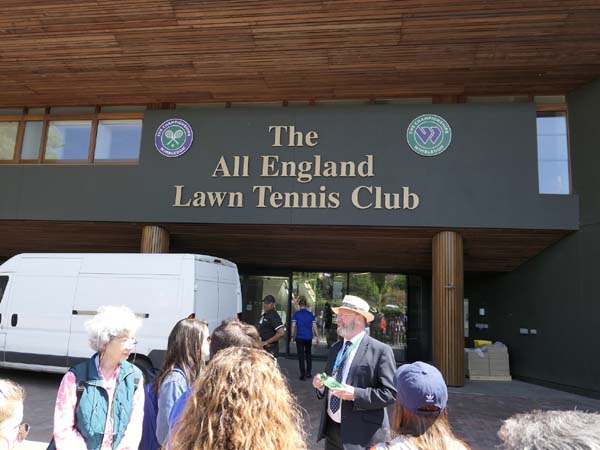 The man with the white hat was our tour guide.
(Notice the full name of the tennis club.)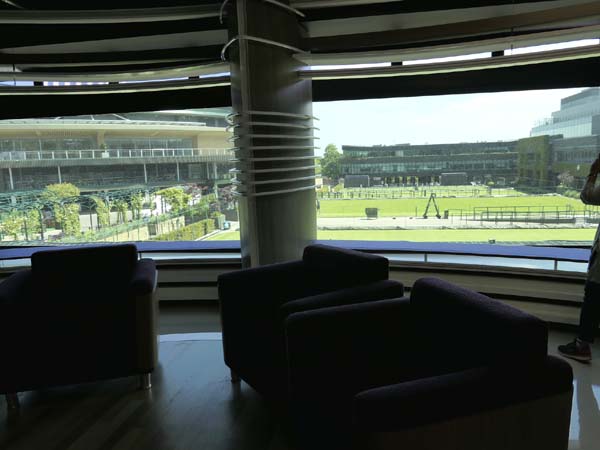 The Media Room, with a wall of windows to the lawn outside.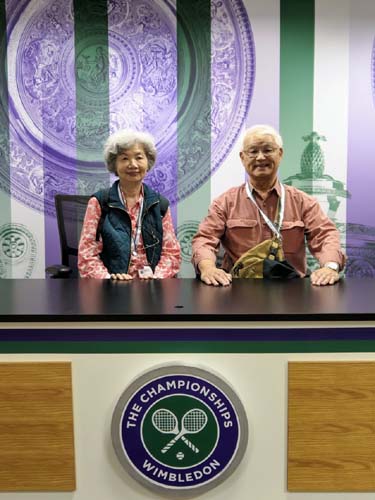 The Press Room, where winners (and runner-ups) face the press.
This windowless room was actually very small.
As you can see, Wimbledon's theme color is purple and green.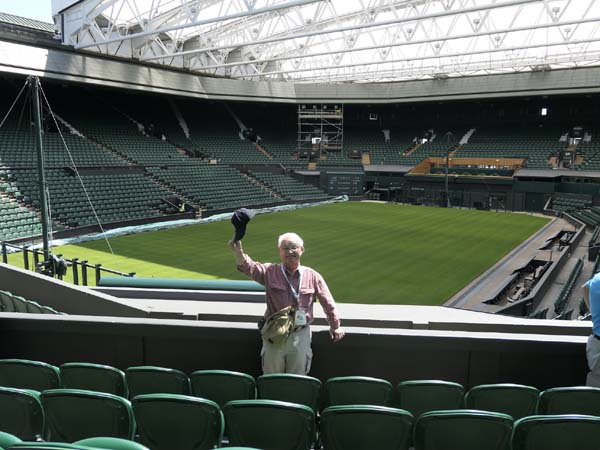 The Centre Court.
The wood-paneled box in the stand at the far end of the court is the Royal box,
only the Royal family and their invited guests may sit there.
Kate Middleton is now the Patron of the All England Club. Queen Elizabeth resigned from the post
in 2016 after her 90th birthday — she had been the Patron since 1952.
That's why we often saw Kate Middleton (instead of her husband) presenting Wimbledon trophies on TV.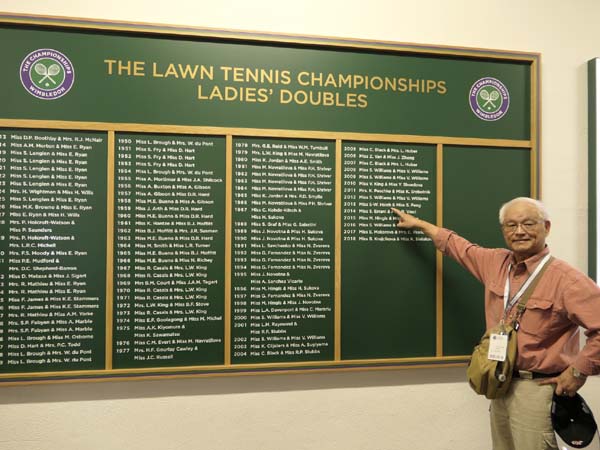 List of past Ladies Doubles winners.
Taiwanese Su-Wei Hsieh (謝淑薇) and her partner were the 2013 winners.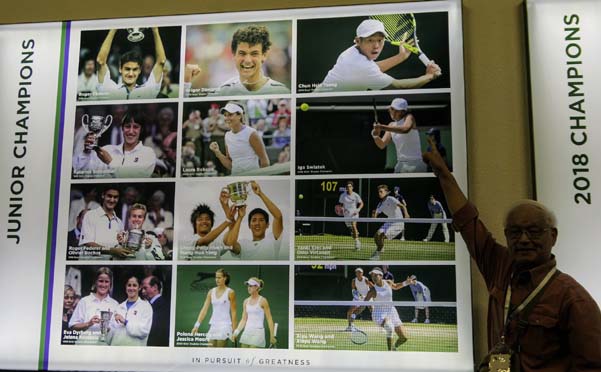 And Taiwanese Tseng Chun-hsin (曾俊欣) won the 2018 Wimbledon Boys' Singles.