10/2018, Matsumoto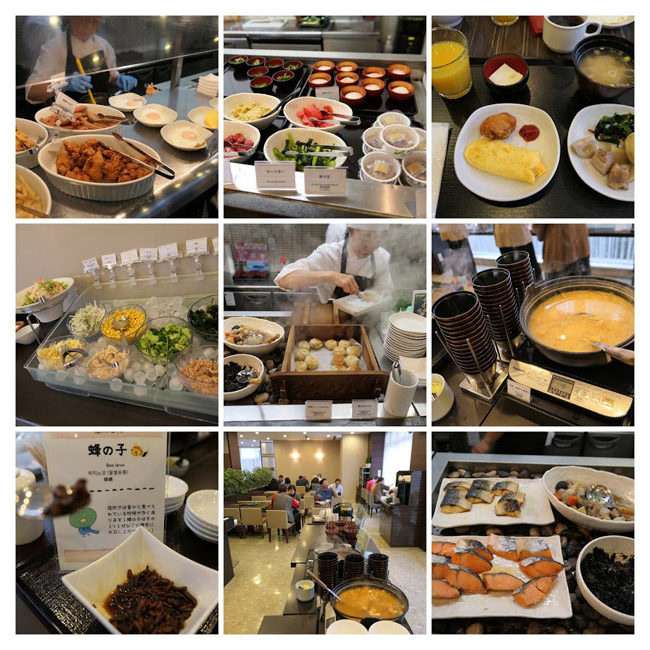 A collage of pictures taken from Dormy Inn's breakfast spread.
They were abundant and delicious.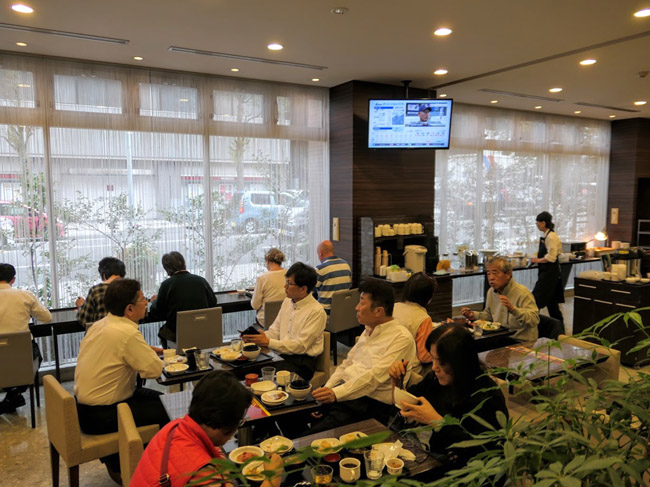 The area where breakfast was served.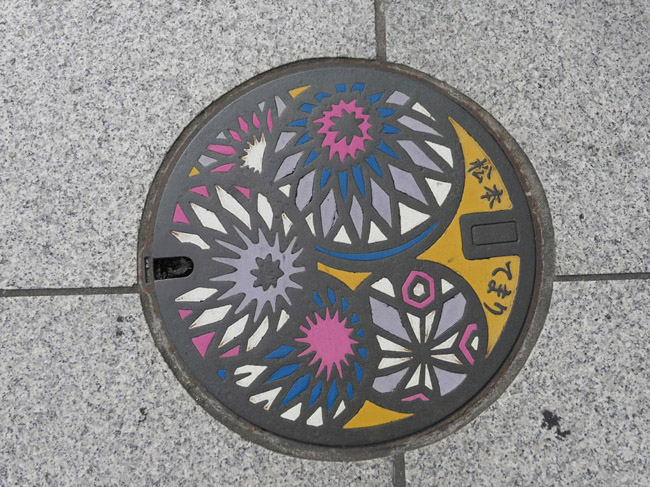 The city's man-hole cover.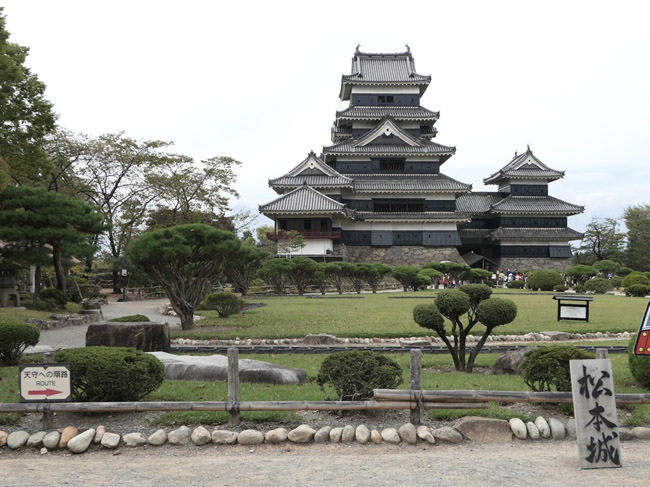 Matsumoto Castle.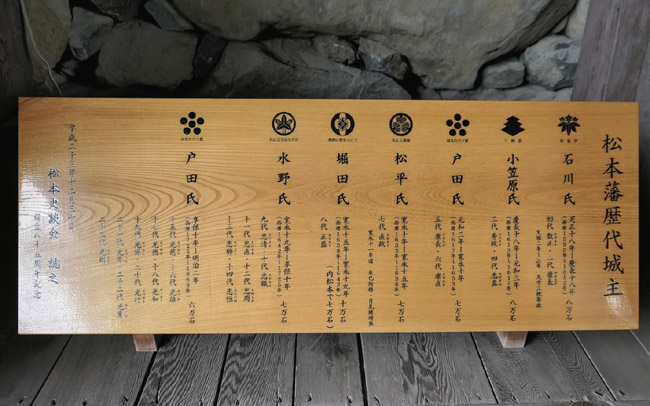 Historical owners of the castle.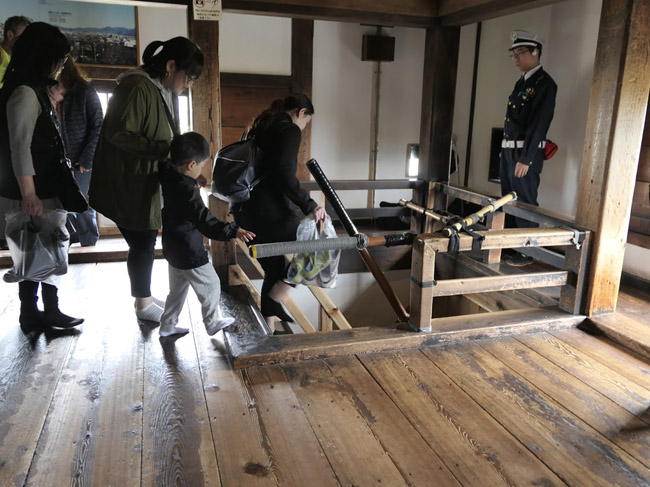 Thick heavy wood and steep stairs.
Everyone had to take their shoes off and carry shoes in a plastic bag with them.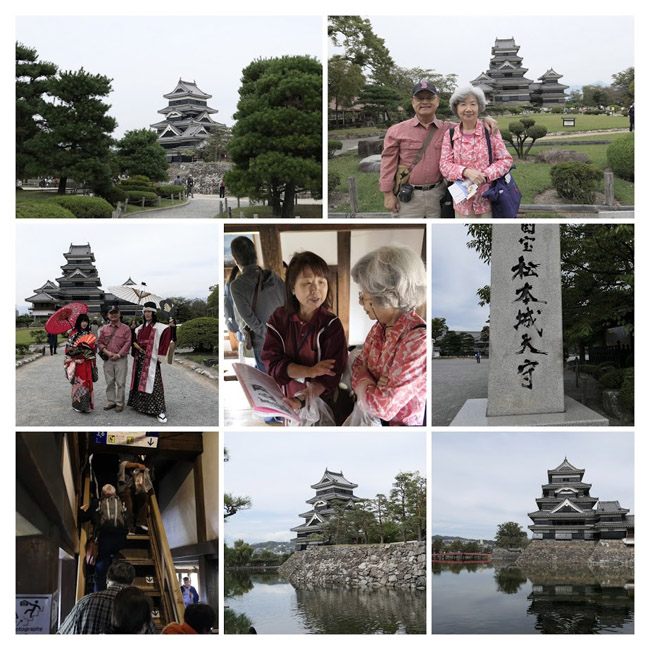 A collage of pictures taken at the castle.
Our GoodWill guide, Yoshiko Matsuzawa (松澤淑子) is in the center frame.
She was great in helping us understand many details of the castle's structure.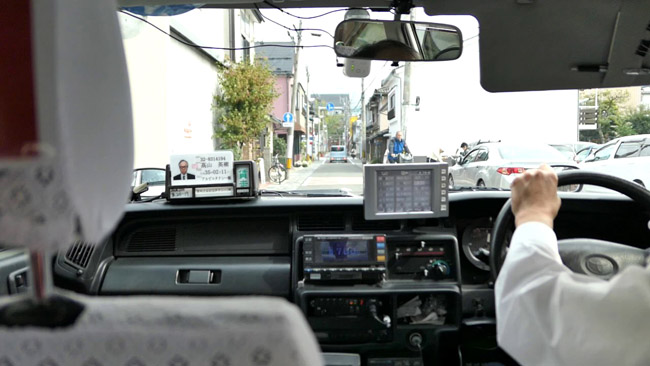 From the castle we took a taxi to the Ishii Miso factory.
There was no taxi stand at the castle's entrance,
so a GoodWill guide called for a taxi and walked us across the street
to a Family Mart's parking lot to wait for the taxi to arrive.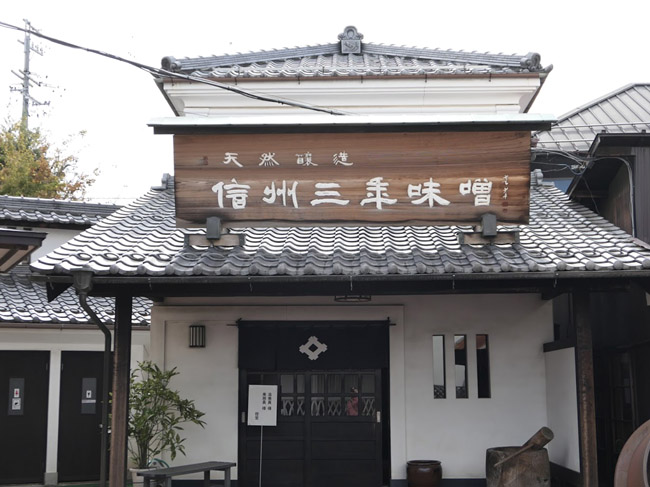 The factory is a sprawling place.
This is one of the buildings in the compound.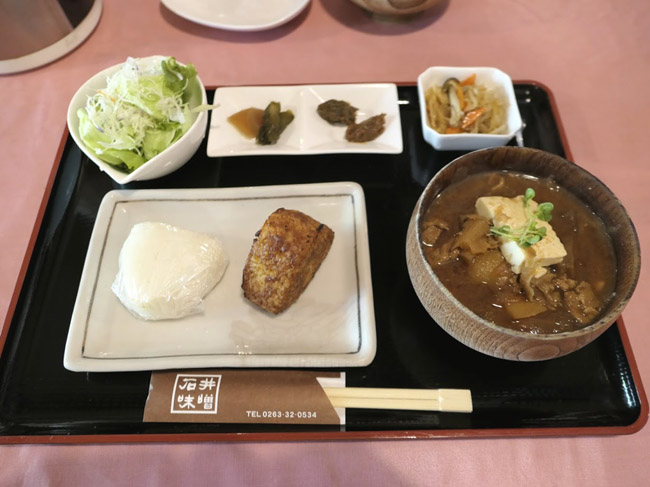 We went straight to the shop/cafateria to have their 1100Yen lunch.
Miso-wasabi, miso pickle, miso rice and beef stew with miso.
Surprisingly, they were all really good.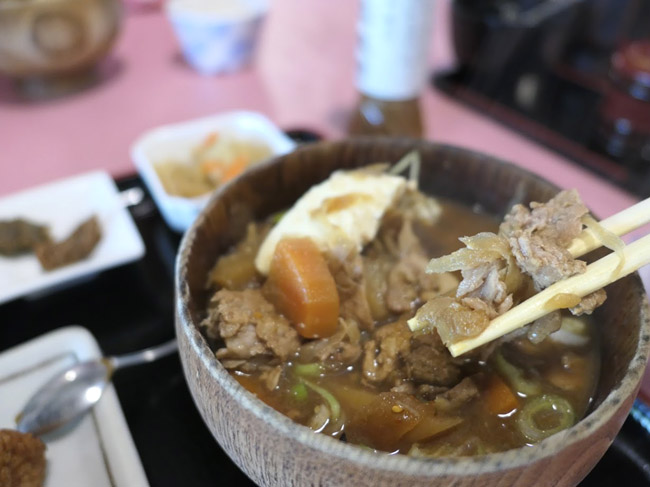 The hot beef stew with root vegetable and miso was a
delicious comfort food.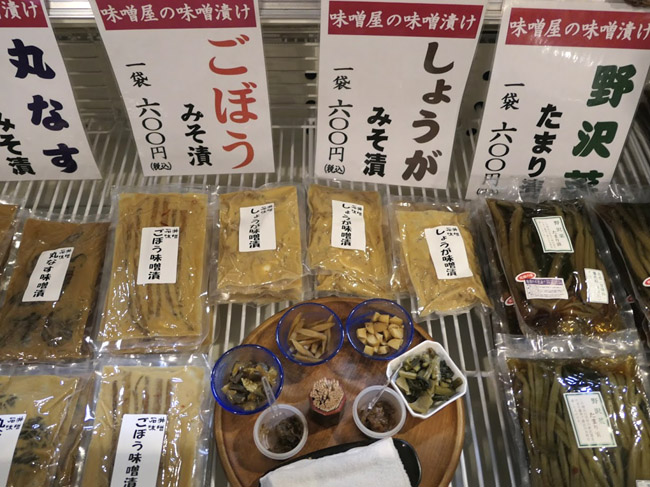 The factory's own pickled vegetable were for sale.
All the pickled vegetable we tasted while in Shinshu (信州) region
were all very good.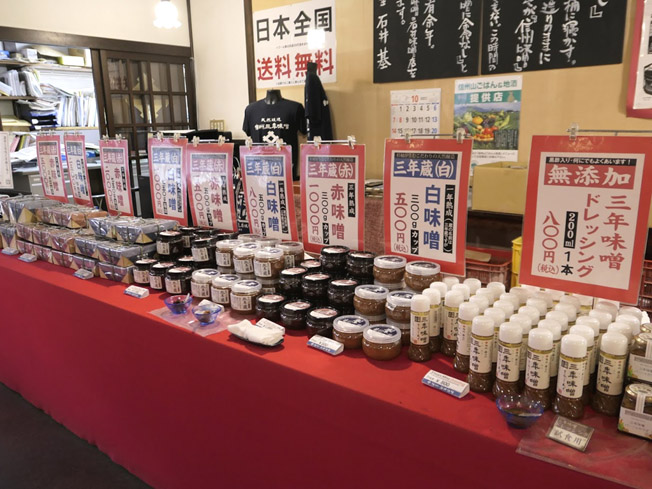 Varieties of miso for sale at the factory's shop.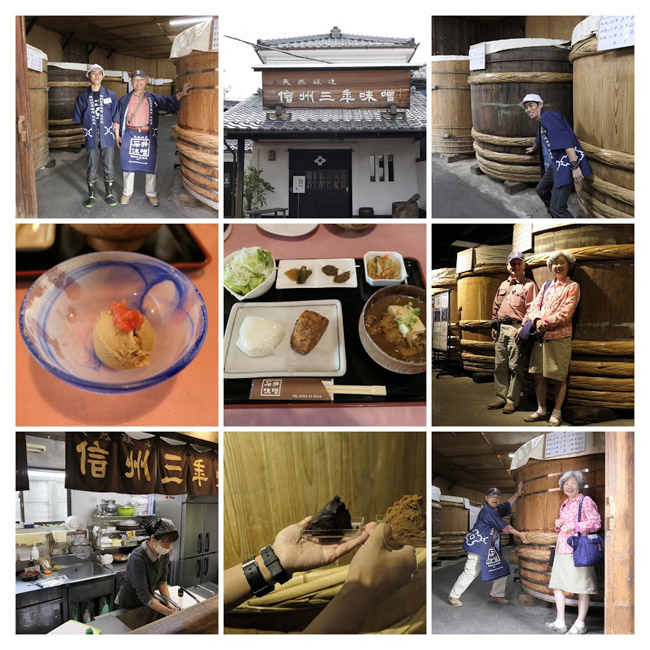 After lunch, we asked for an English guided tour of the factory.
A young man in blue garment came and guided the two of us.
From this collage of pictures, you can see the big barrels used to ferment miso.
In the lower row center frame, the dark miso in the guide's left hand is a 3-year miso,
while the lighter-colored miso on his right hand is a 1-year miso.
On the middle row left frame is miso ice cream, which, we could not finish.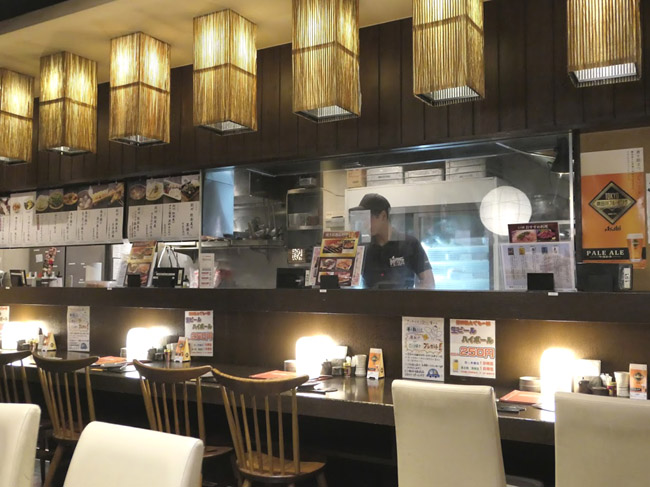 One evening, we went to an Izakaya near our hotel for dinner.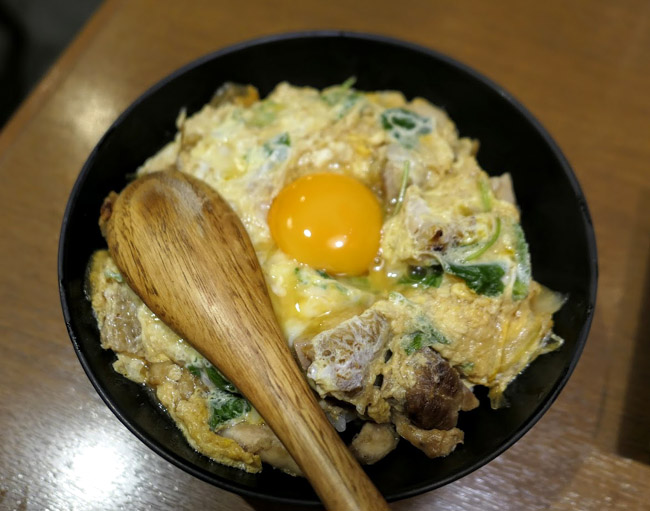 Vincent could not pass up an oyakodon when he saw it on the menu.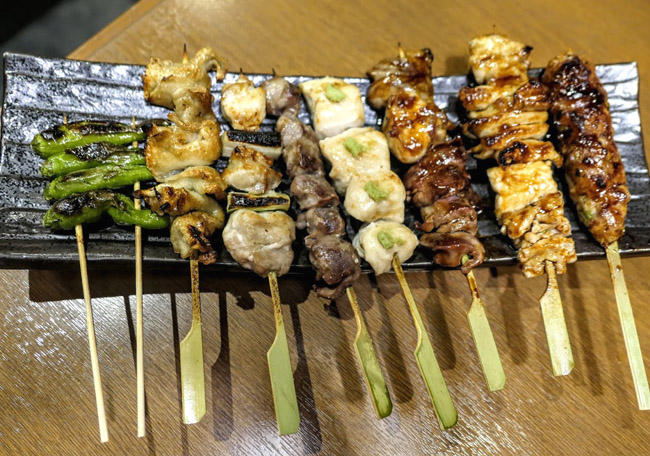 We ordered a combo plate of yakitori, which was a mistake.
Because one of the skewer was all chicken skin and was not grilled to
crispiness, so we could not eat that.
Another skewer was chicken tails with more chicken skin, which we could not eat.
However, the chicken liver and chicken gizzard were all good.
Lessons learned? We should have ordered the skewers individually from the menu.
===================================
(All the pictures below were taken from our day trip to Karuizawa)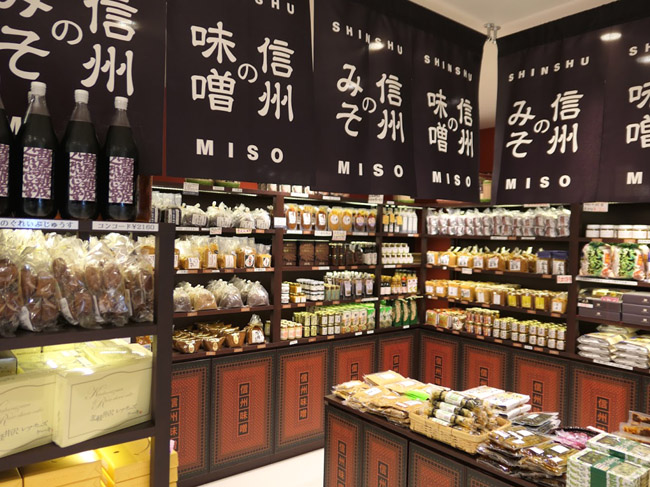 At the Karuizawa train station, shops were selling local specialties,
Shinshu miso and pickled vegetable.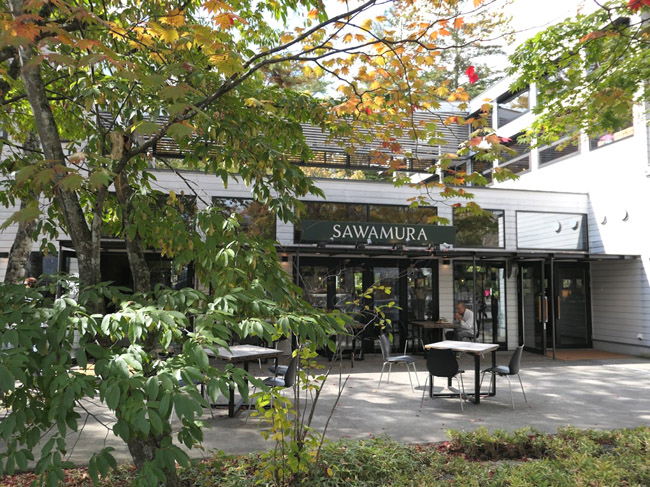 From Karuizawa station we took a taxi to this
Sawamura (澤村) Bakery and Restaurant in the old town center for lunch.
Taxi fare was about 800Yen. If by walking, it would take 30 minutes.
(One might rent a bike near the train station too.)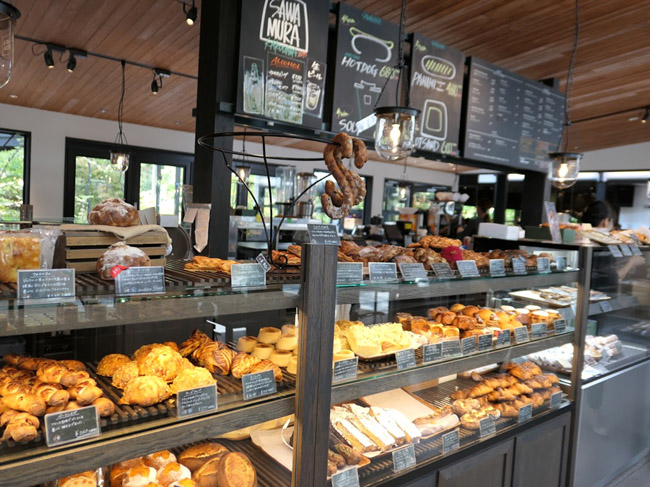 We loved Japanese baked goods, but did not have a chance to
enjoy them on the trip until this time.
The bakery had a very nice seating area in upstairs.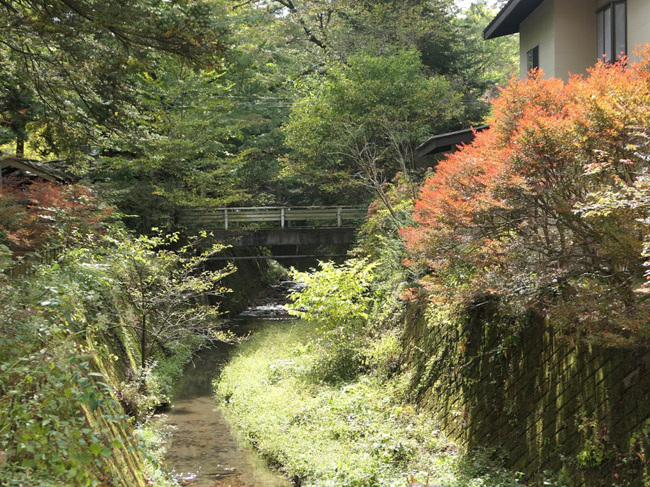 Next to Sawamura Bakery was this little stream.
Vincent said it reminded him of Bei-Tou from his childhood memory.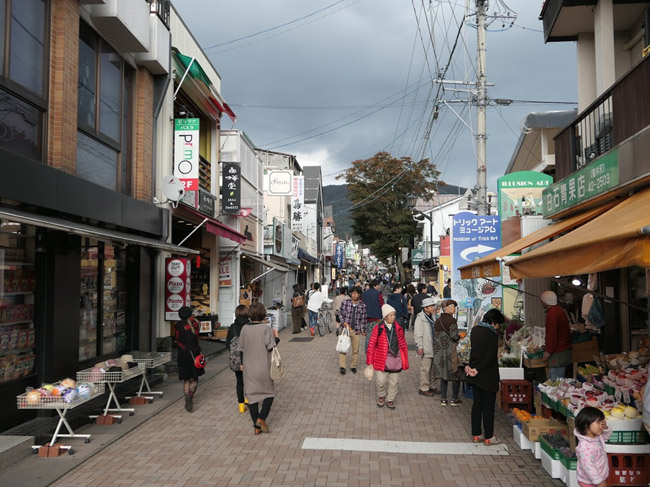 The shopping street in the "old" Karuizawa center.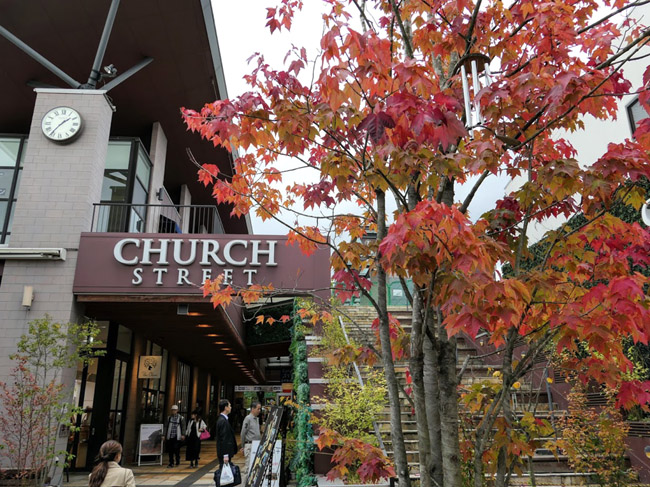 Tree leaves just started to turn colors.