10/02/2018, CuriseDay 3, Juneau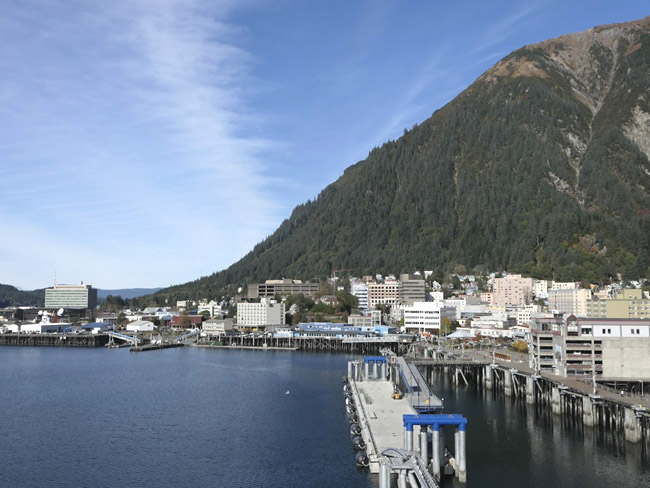 Juneau viewed from our ship.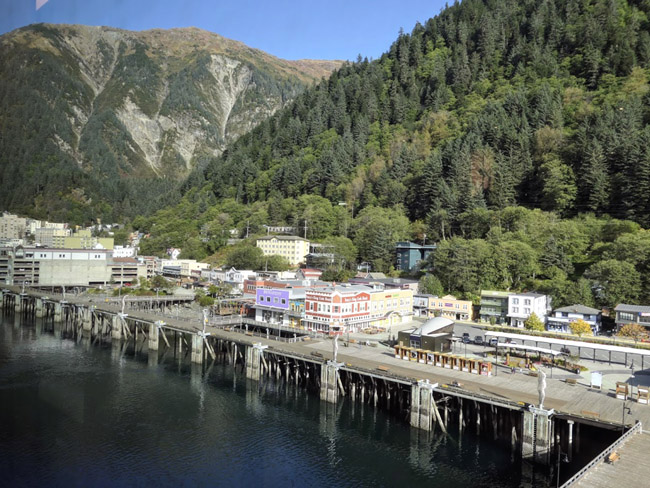 Juneau viewed from our ship.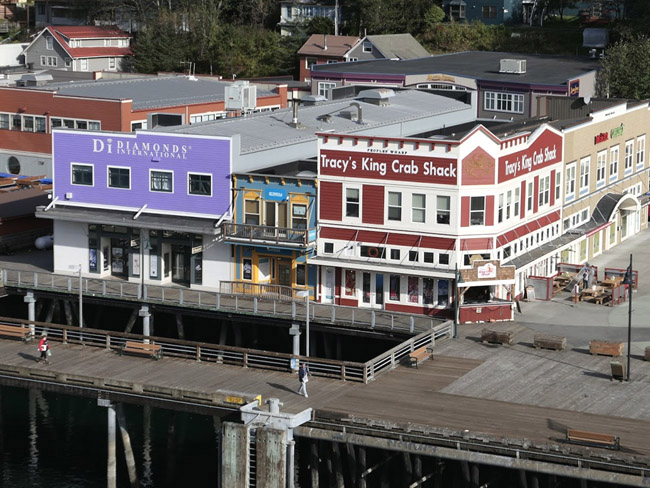 The maroon and white building is the popular Tracy's King Crab Shack.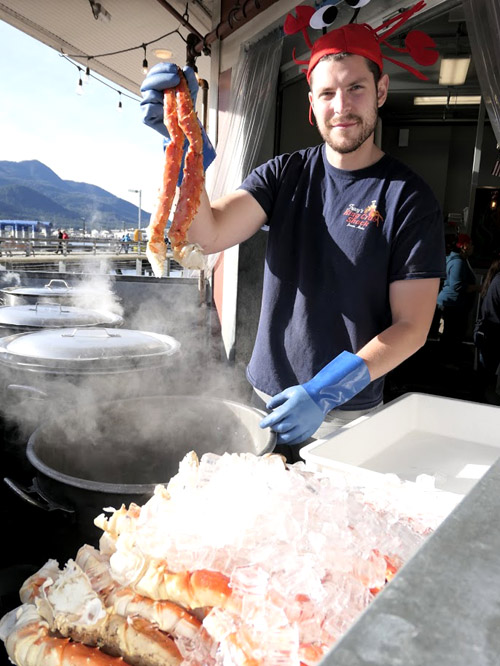 Staff boiling King Crab legs at Tracy's Shack.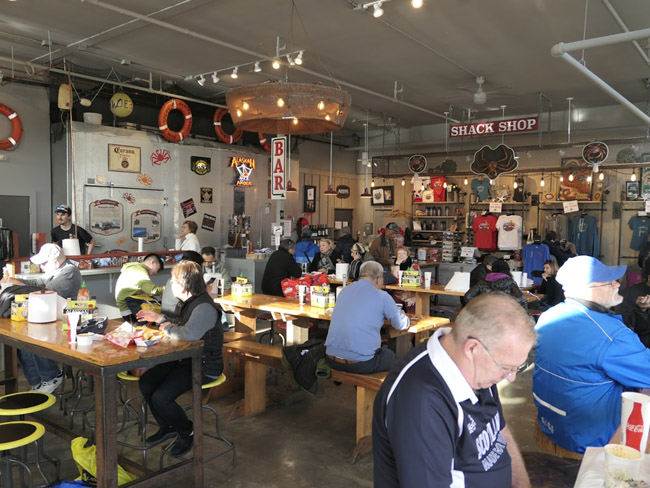 The dining room of Tracy's King Crab Shack.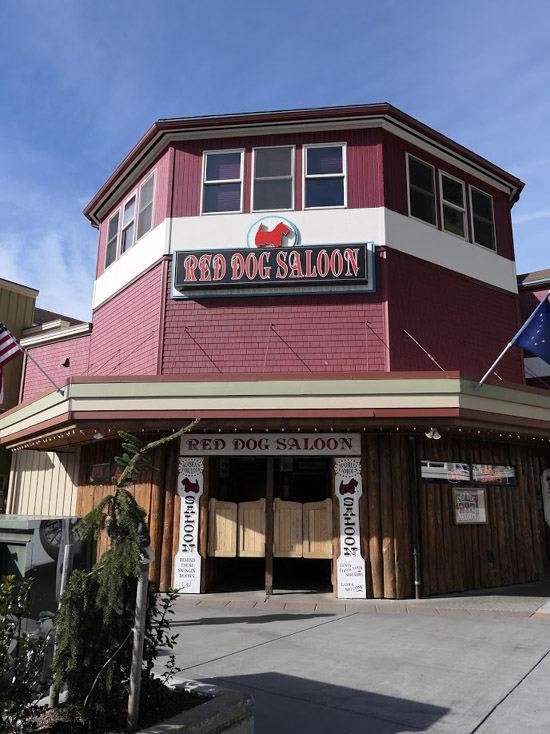 Another famous landmark in downtown Juneau, the Red Dog Saloon.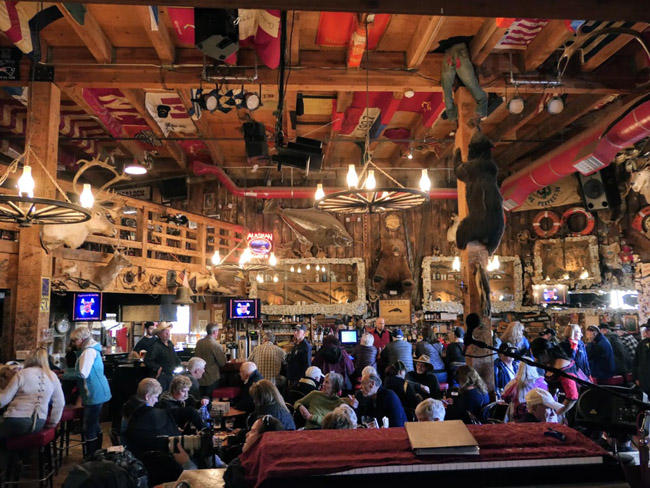 Inside Red Dog Saloon.
It looked like an old western movie set, complete with dirt floor.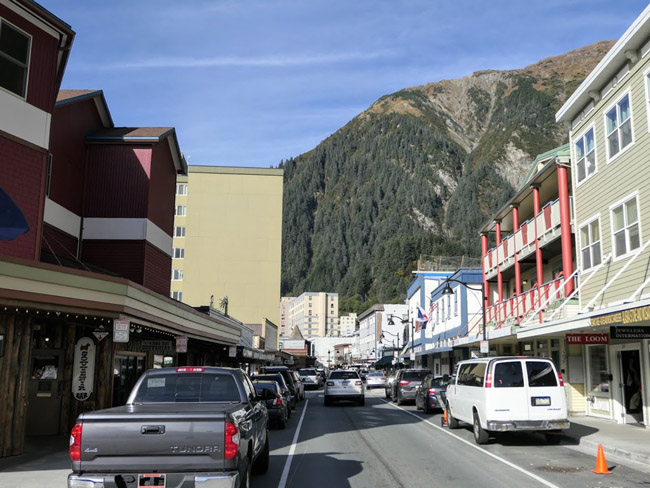 The main street in Juneau.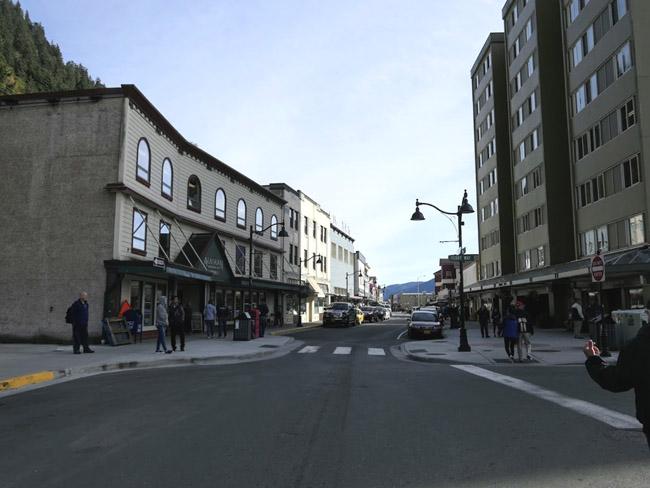 Turning a corner, felt quite chilly now that sunshine was blocked.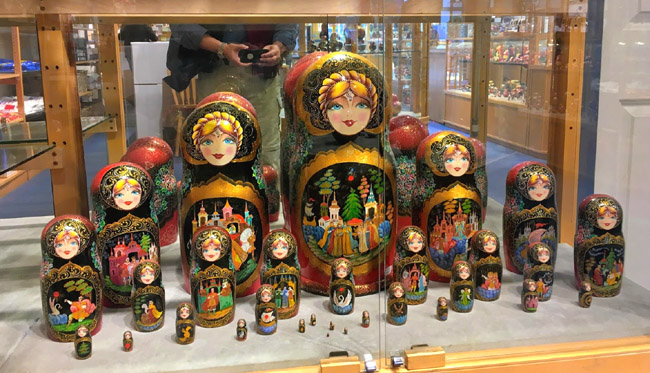 A gift shop selling Russian nesting doll.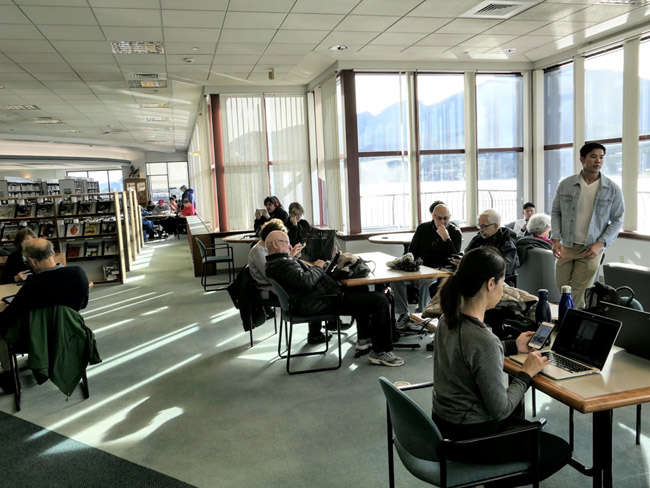 Juneau's public library.
Many cruisers spent time here to use fast and free internet.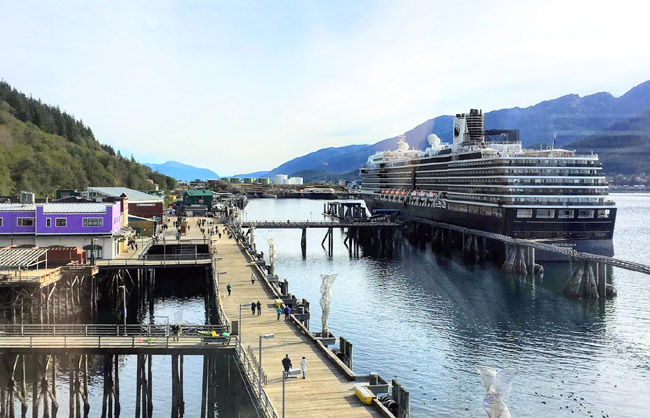 Our ship, HAL Westerdam.
You are looking at it from the stern end.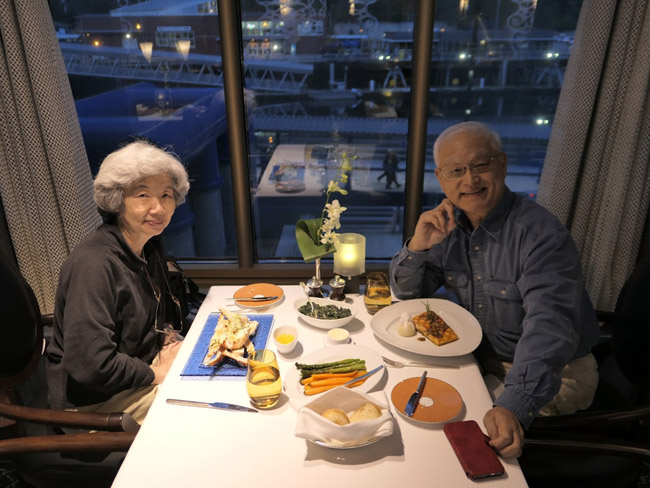 Dinner at the Pinnacle Grill, an extra-fee specialty restaurant on the Westerdam.
There were only about 10 diners in the restaurant this evening.
It was a quiet dinner with courteous services from the staff.
We would dine at Pinnacle Grill many more times for lunch during the cruise.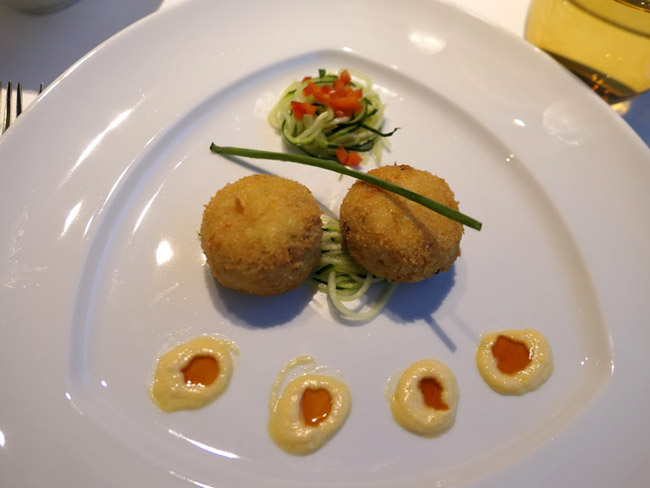 Crab cake as appetizer.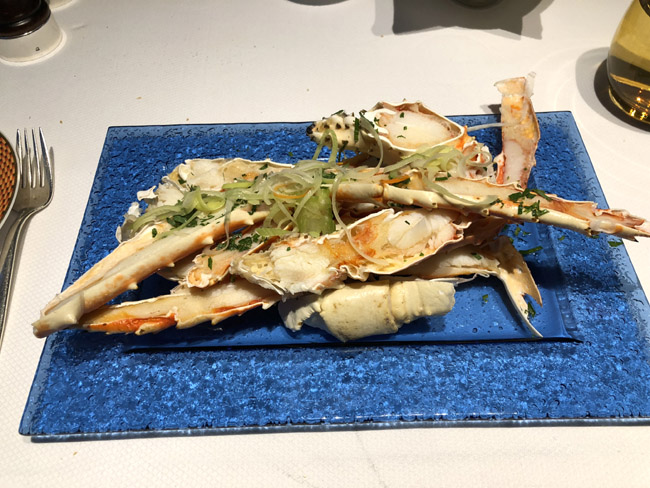 MC's main dish, King Crab legs.
The chef already doused melted butter on the king crab, but she did not appreciate that.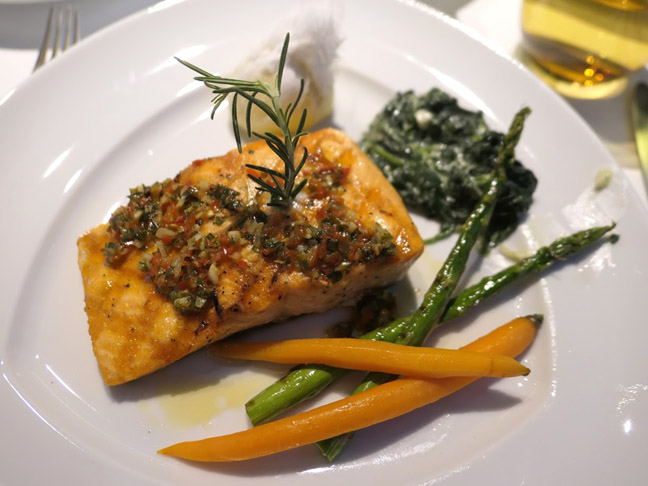 VT's main dish, a big piece of grilled King Salmon.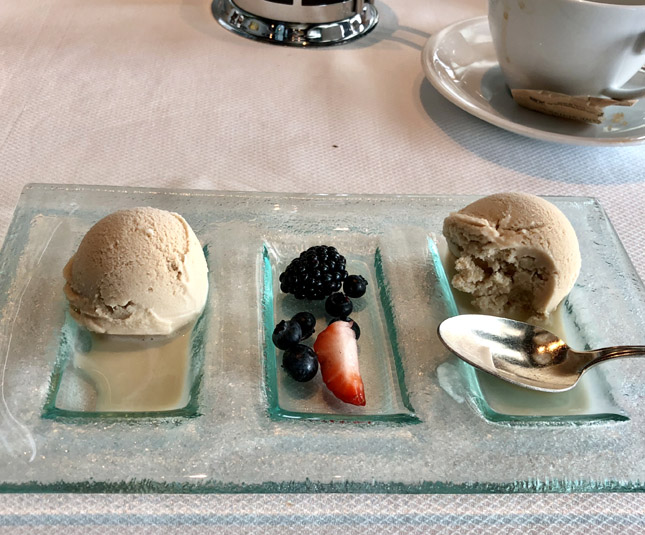 Yummy coffee-gelato as dessert.