Day_9, Arrival in Amboise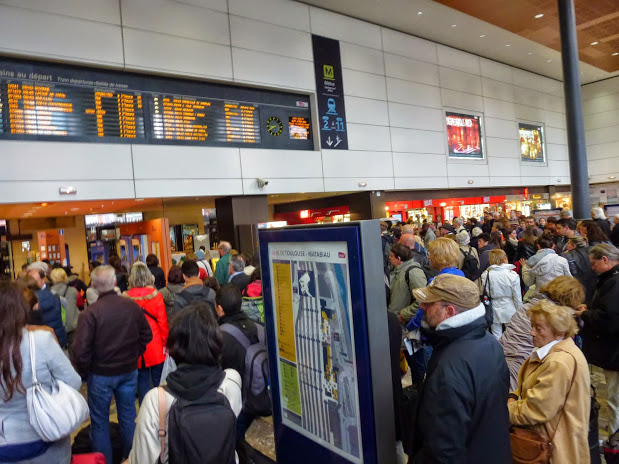 Toulouse train station was very crowded when we arrived at 8:30am.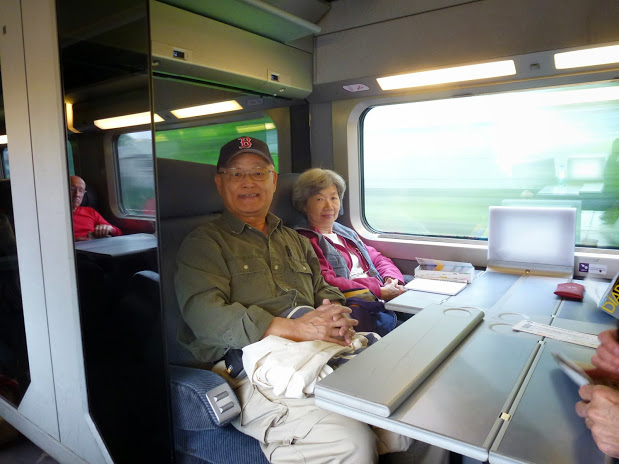 Our 1st class TGV train car.
Our PREM-discounted train fare from Toulouse to Amboise was €78.60/pp, including a
10-min TER segment at the end connecting from St-Pierre-des-Corps to Amboise.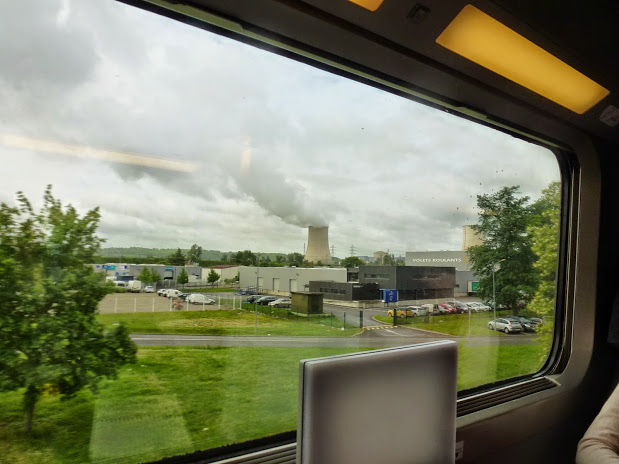 The train passed a nuclear power plant.
France relies on nuclear power for cheap and clean energy.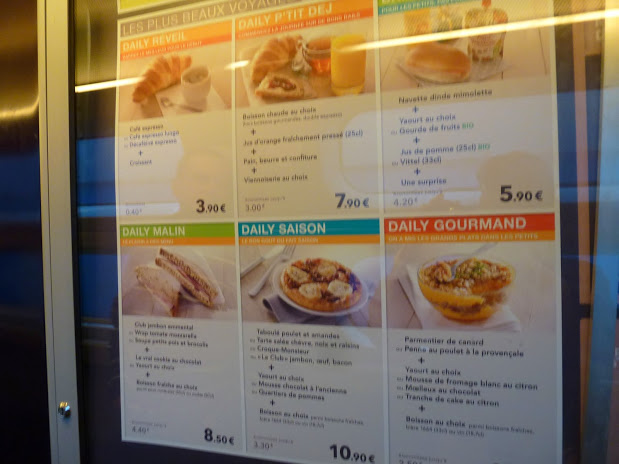 Some of the items offered by the train cafe. But pictures can be deceiving.
Mei-Ching bought a Croque Monsieur (grilled ham and cheese sandwich). The man took an
already-assembled sandwich out of freezer, unwrapped the wrapper and put the sandwich
into a microwave oven to defrost it.
Then he put the sandwich in a toaster oven to brown the cheese.
But the bread was a very soft white bread and the cheese was soft and running,
it was the worst Croque Monsieur she has ever had.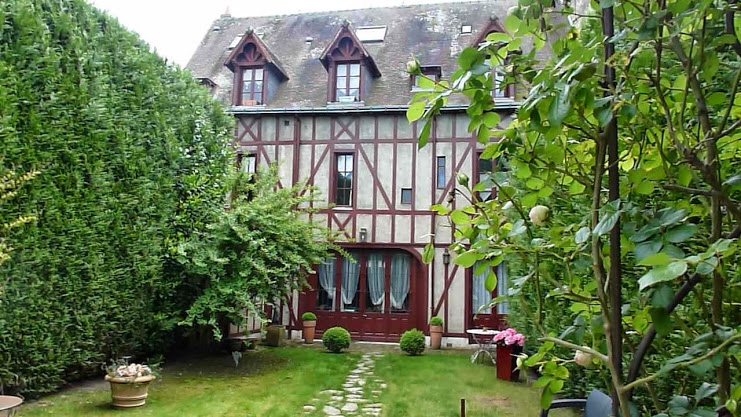 The back side of Madame Sylvie's main house.
(The front side faces the Rue Rabelais street.)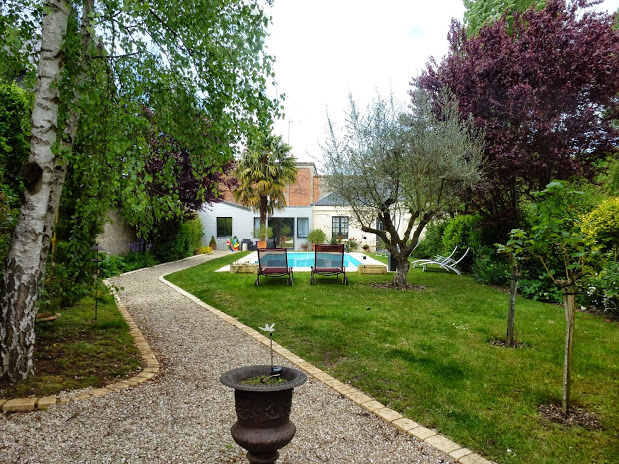 The pool and two guest rooms were located in the backyeard.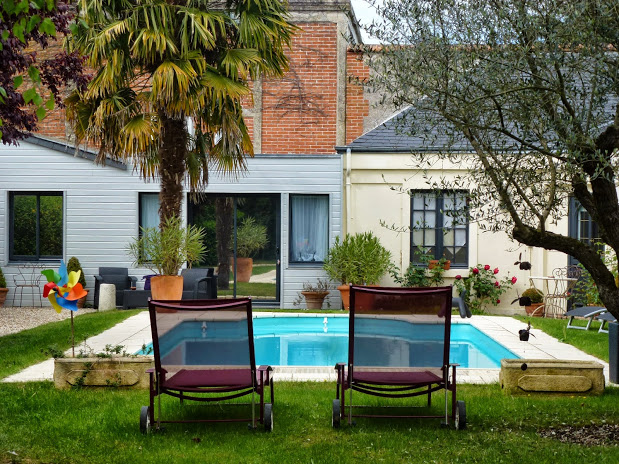 We booked this room facing the pool with a sliding glass door.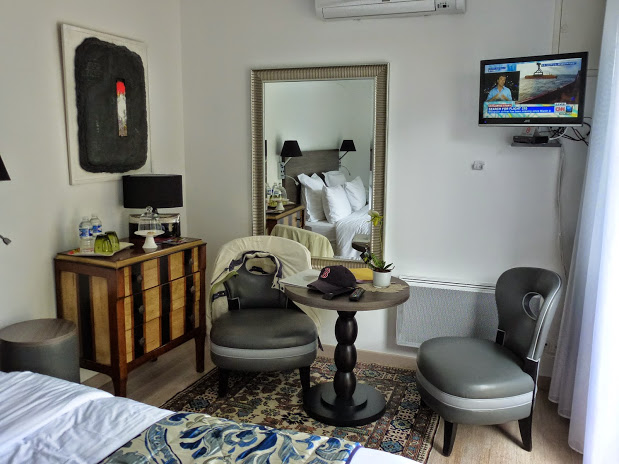 Our bright room.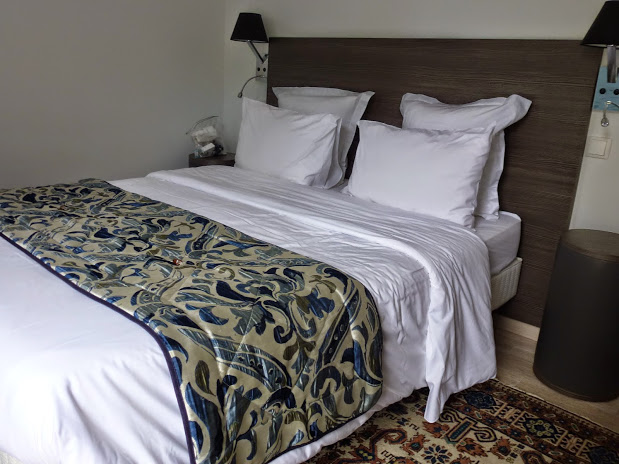 The mattress and pillows felt just like home.
So we slept well and felt very relaxed.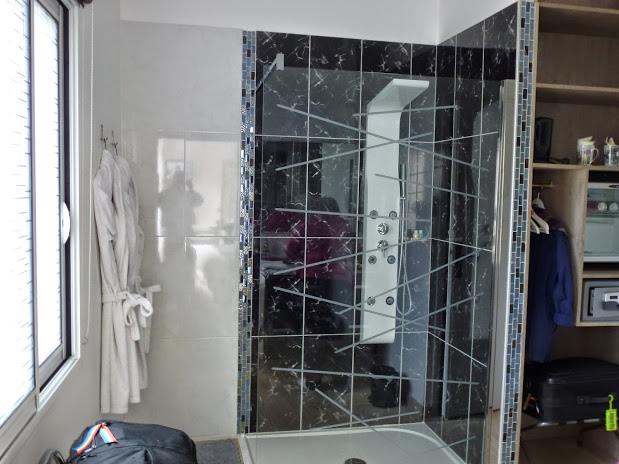 A multi-directional jet shower.
Our only complaints would have been the inadequate closet space.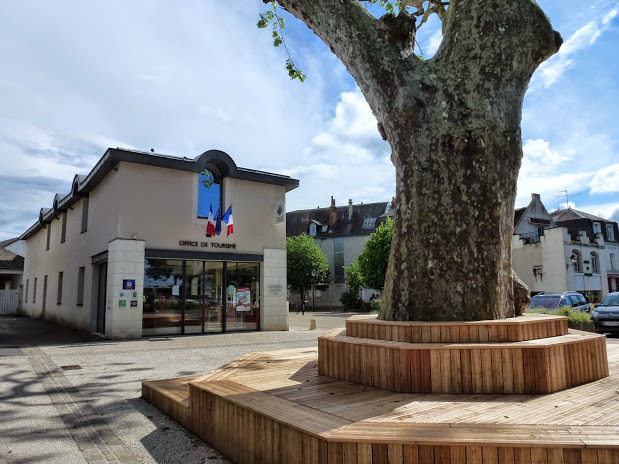 The TI (Tourist Information Office).
It was only a 5-min walk from our B&B.
Mini-van excursions, if meeting in Amboise, met in front of this office.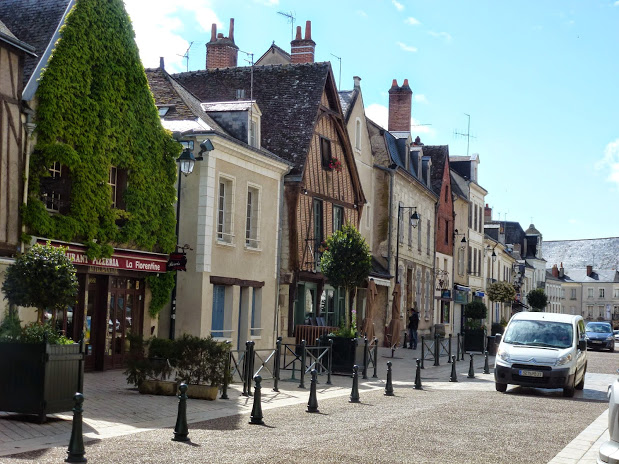 A street in Amboise town center.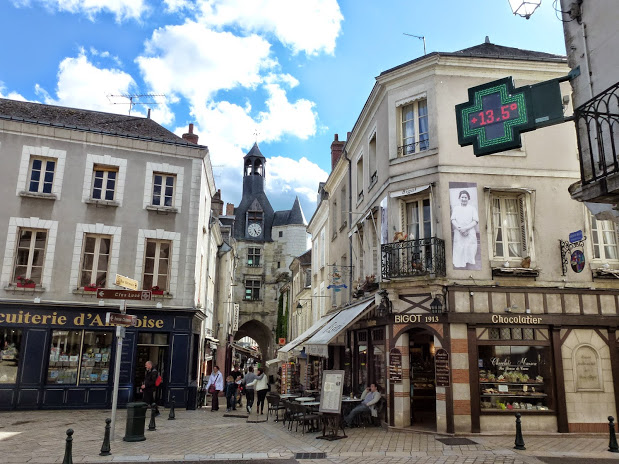 In Amboise town center.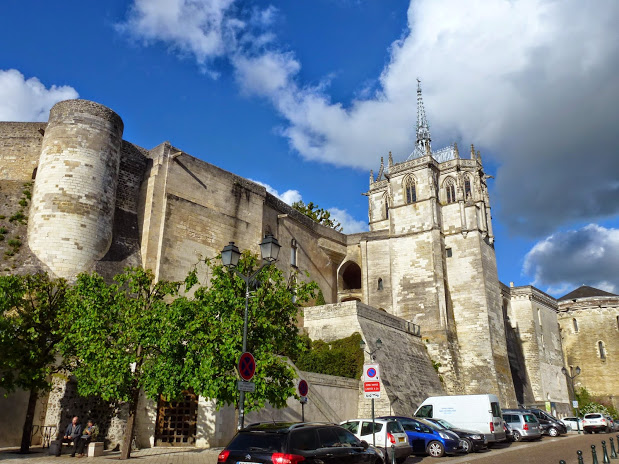 Amboise's own Chateau d'Amboise.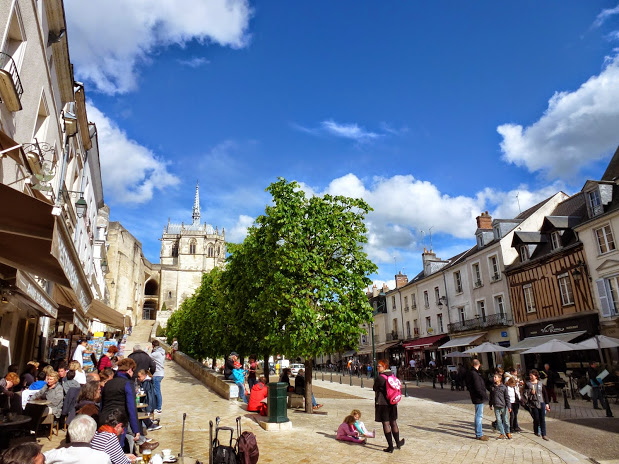 Place Michel Debré, in the shadow of Chateau d'Amboise,
is the main concentration of restaurants and shops.
We had dinner at the bar/cafe at the far left of this picture called Anne de Bretagne.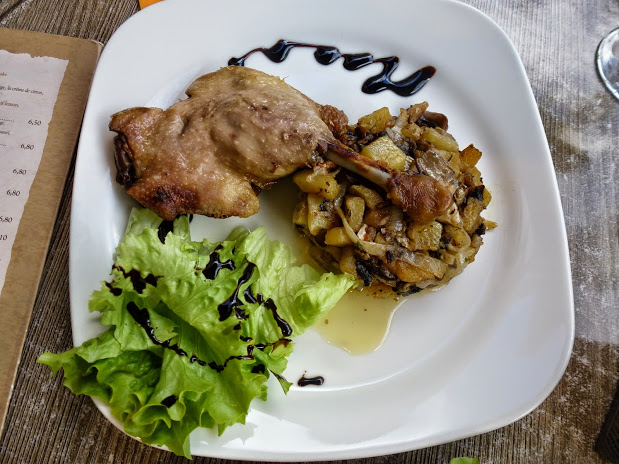 Mei-Ching's duck confit with sautéed potato, €14.0.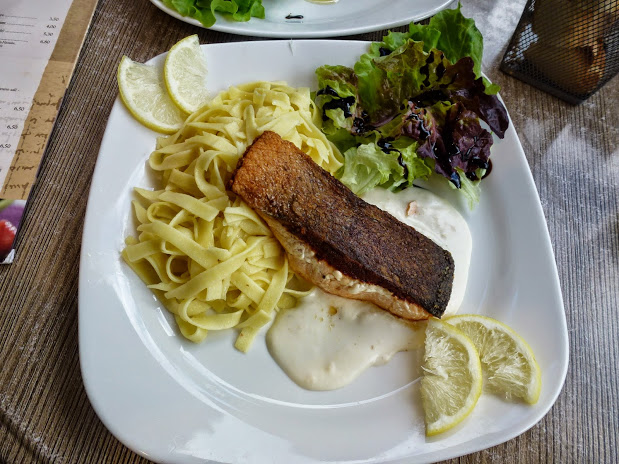 Vincent's grilled salmon, €13.0.
This was a cafe/bar, not a serious restaurant, but we were happy to
find a place serving dinner food at 5pm.