Day_1, arrival in Barcelona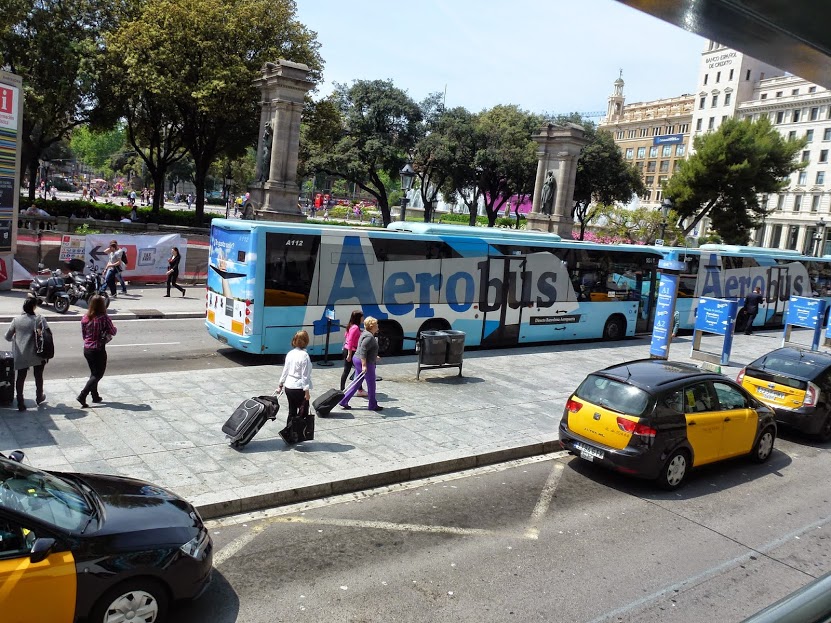 An airport Aerobus which runs between airport and city center.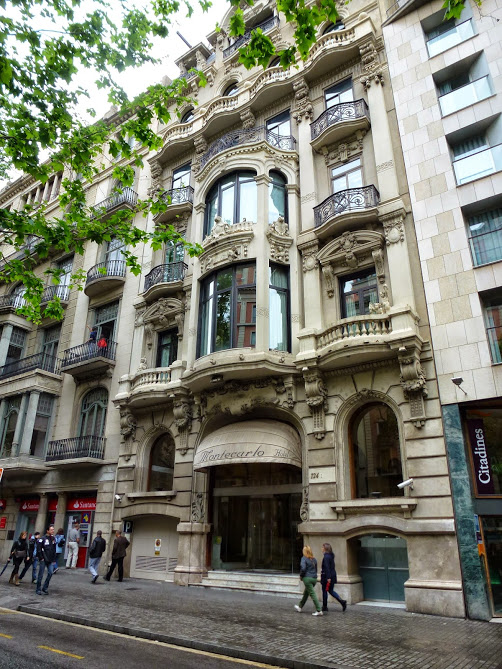 Our hotel, Hotel Montecarlo, on the La Rambla.
This building was a wealthy family's home turned into the headquarters
of a publishing company, then turned into a hotel.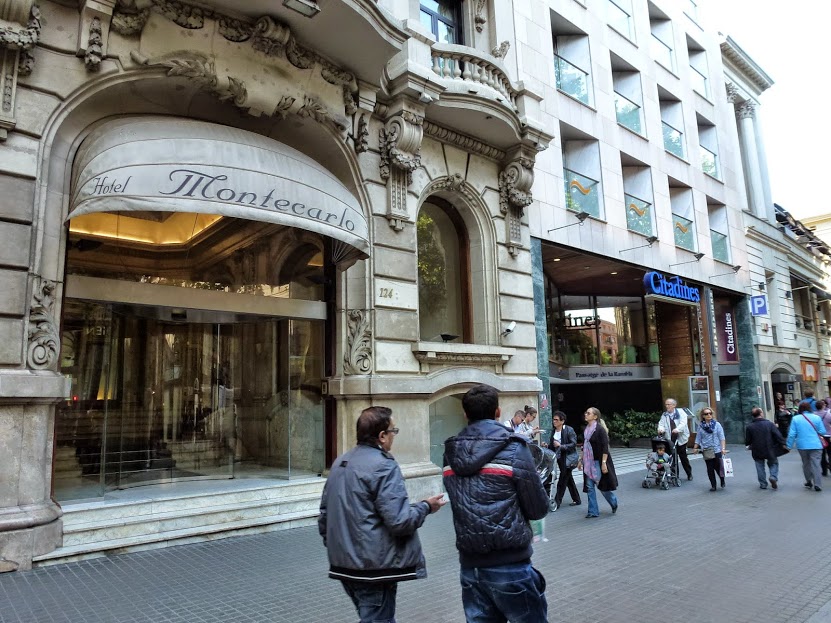 Next door (to the right) of our hotel was a Citadines. This is an apartment-type
hotel with small kitchen, dining table, microwave oven and coffee-maker in the room.
A few negative reviews on Tripadvisor held us back from staying there.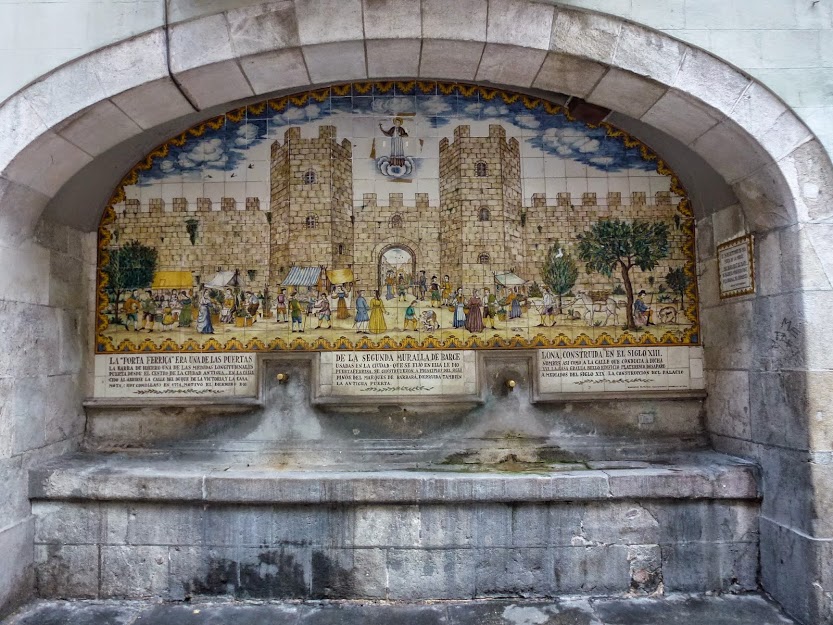 Carrer de la Portaferrissa (Iron Gate street), leads from La Rambla to the Cathedral.
The mosaic shows that this street was one of the main gates into Barcelona.
With many shops and cafes, Portaferrissa was a fun street to walk on.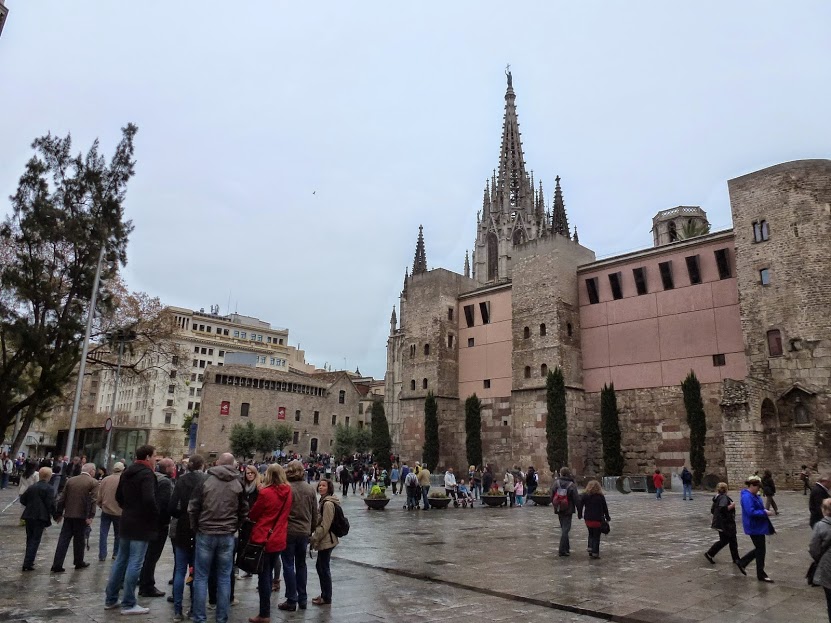 The Cathedral square.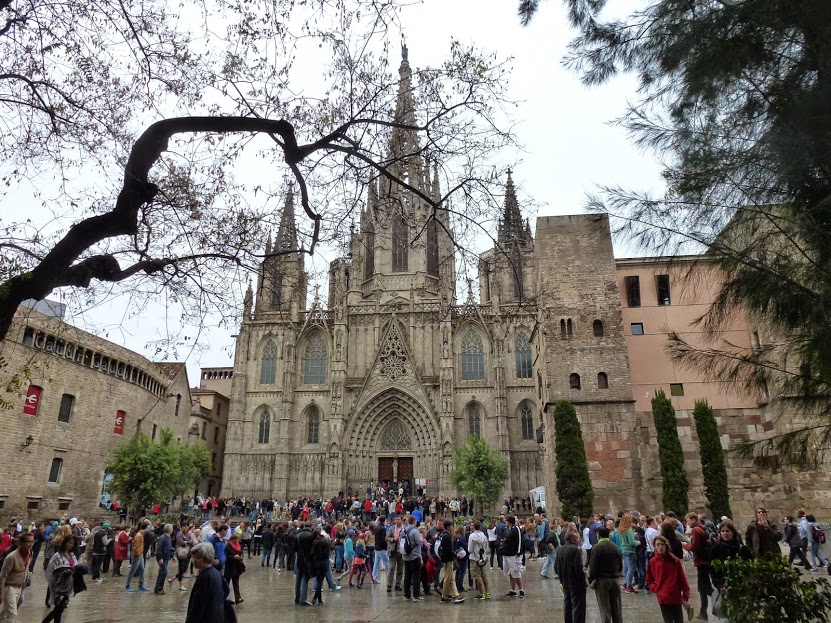 Barcelona's Cathedral.
We did not go inside until three days later.
We knew that the inside was not in the same league as Pisa's or Siena's Cathedral.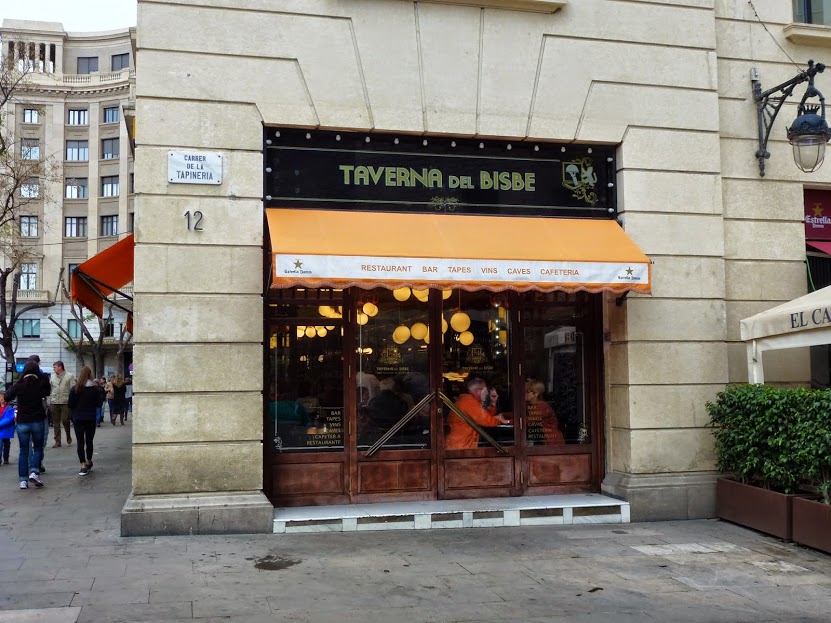 We had lunch in this restaurant (Bishop's Tavern) facing the cathedral square.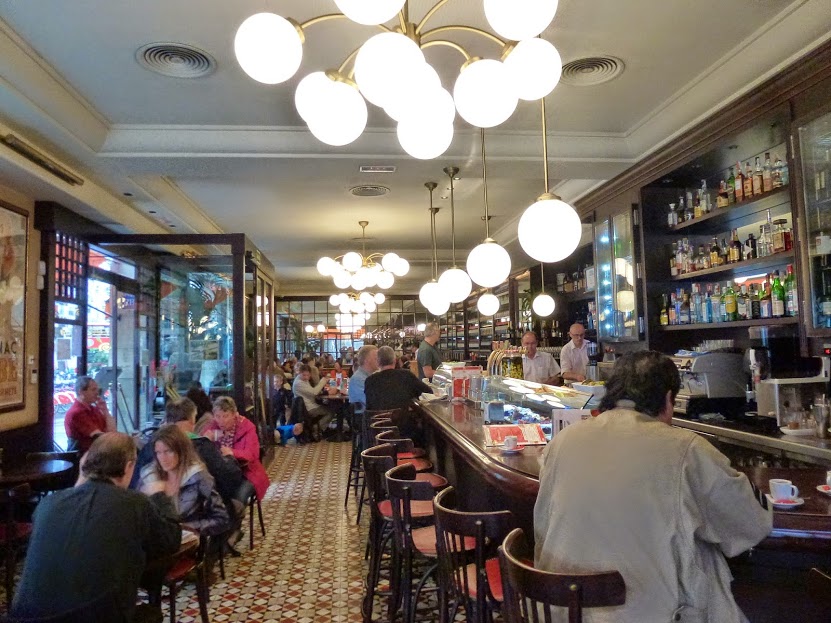 The inside of Taverna del Bisbe.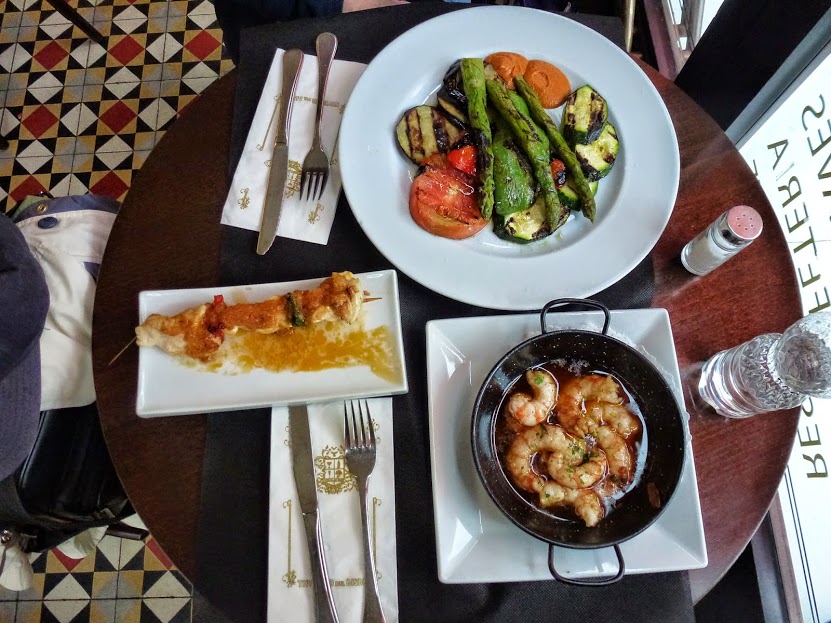 Our tapas lunch - grilled vegetable, grilled shrimp in garlic oil, and grilled skewer of chicken.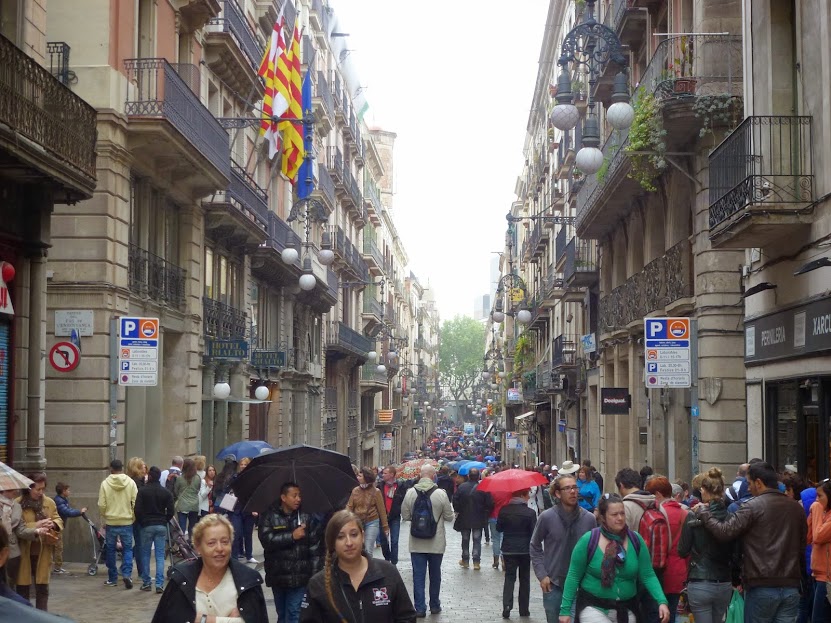 A street in the old town leading from the Cathedral square to La Rambla.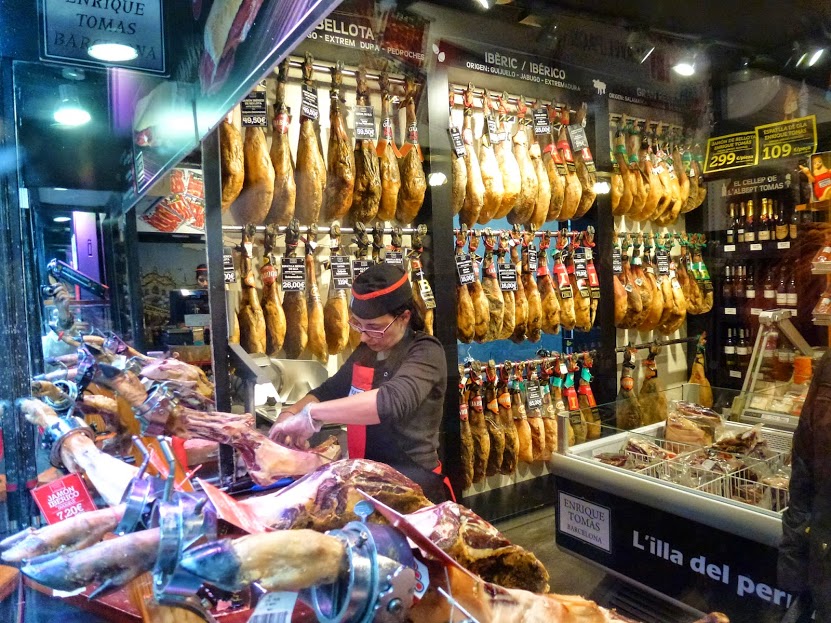 A ham shop.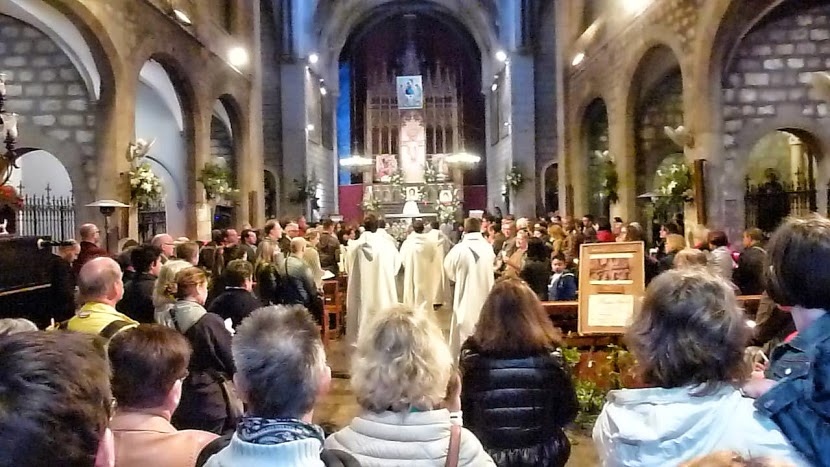 A church with a service going on.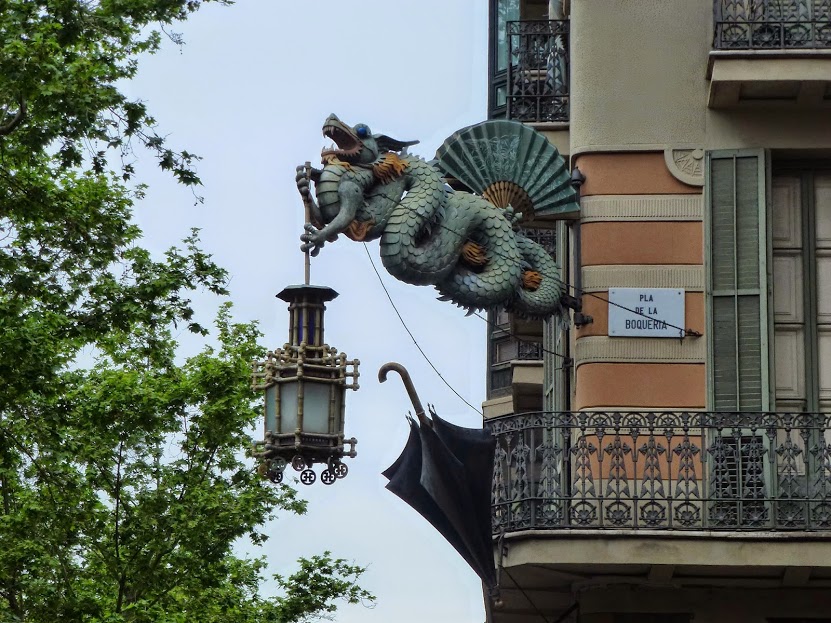 Built in 1891, Casa Bruno Quadras stood at the corner of La Rambla and Boqueria market.
The extravagant decoration includes umbrellas, fans, and a Chinese dragon.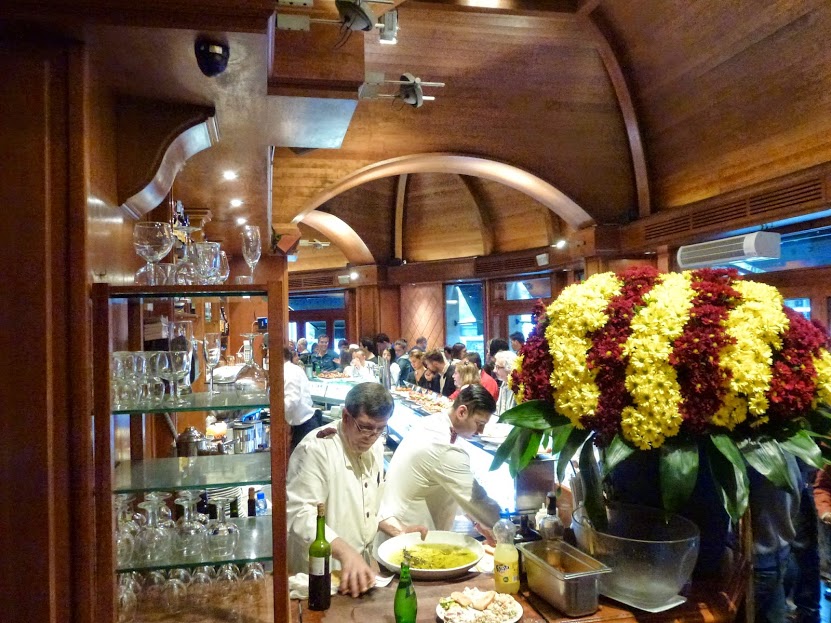 Dinner at Ciutat Comtal, a highly acclaimed tapas restaurant near Placa Catalunya.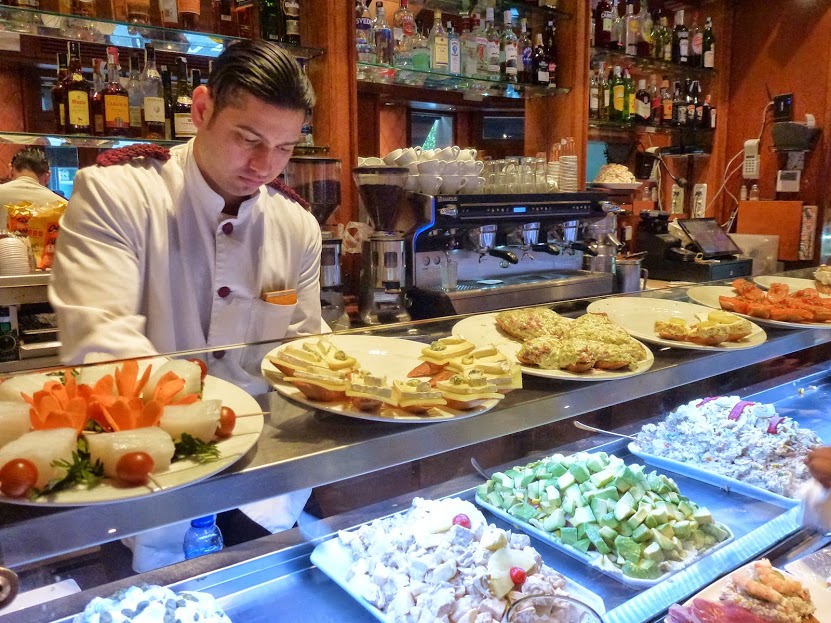 Inside Ciutat Comtal, some of the tapas on display.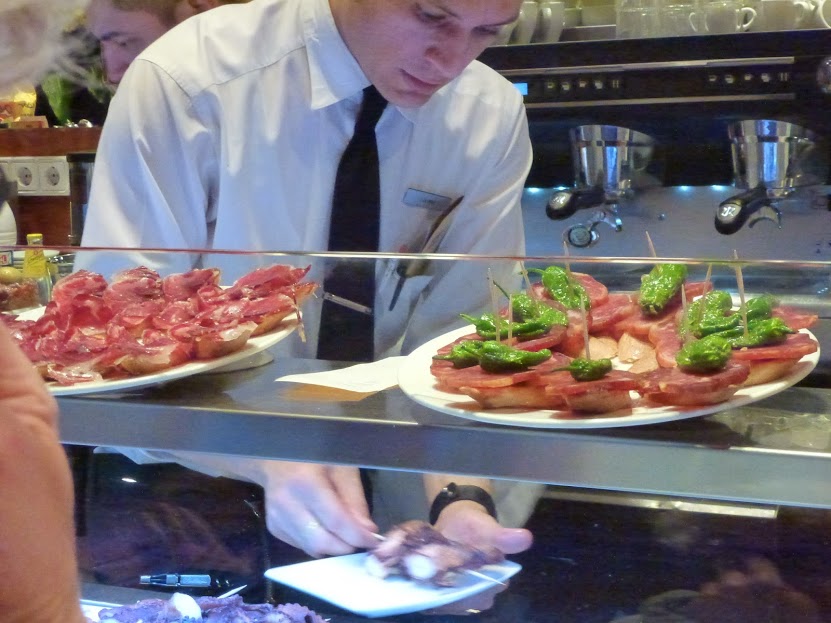 Tapas with Iberico ham.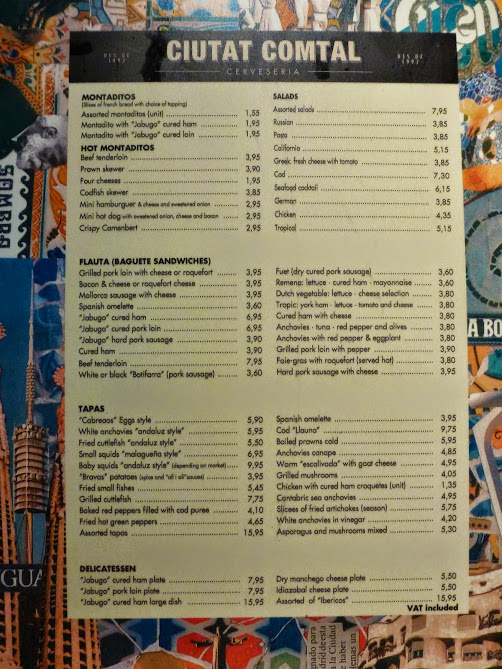 We were seated upstairs, which meant we could not order by pointing to a dish on display.
We explained to our waitress that we like to order by pointing, so she gave us a slip
with our table number on it to go downstairs to order.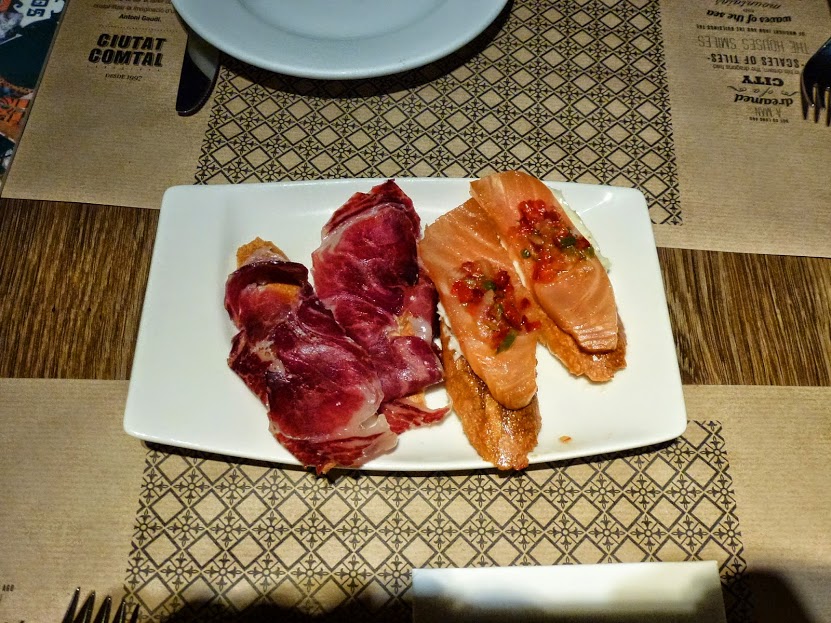 Two orders of salmon and two orders of ham (on crunchy bread). Each piece was €1.90.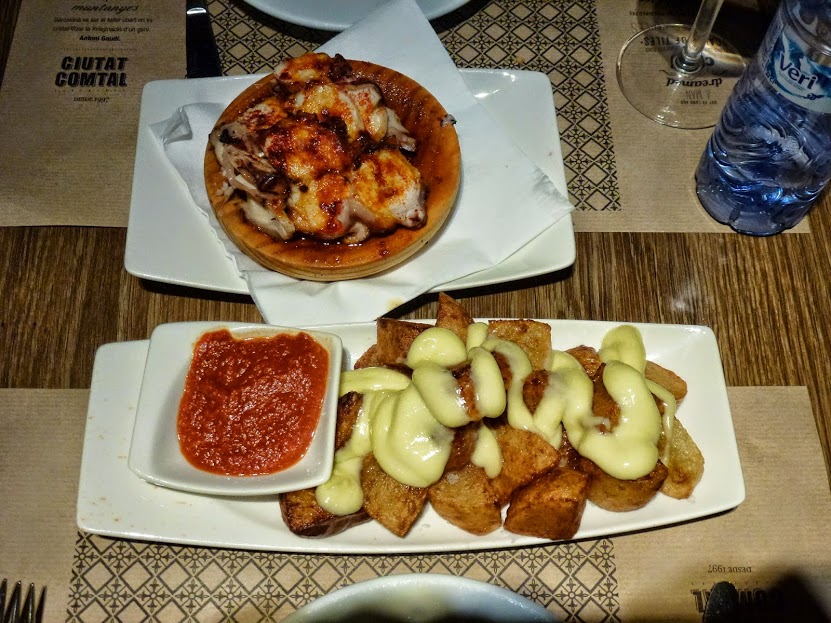 A marinated octopus dish, and
a patatas bravas - fried potato cubes served with a spicy tomato sauce and aioli.
We ordered patatas bravas for its delicious dipping sauce, not for the potato.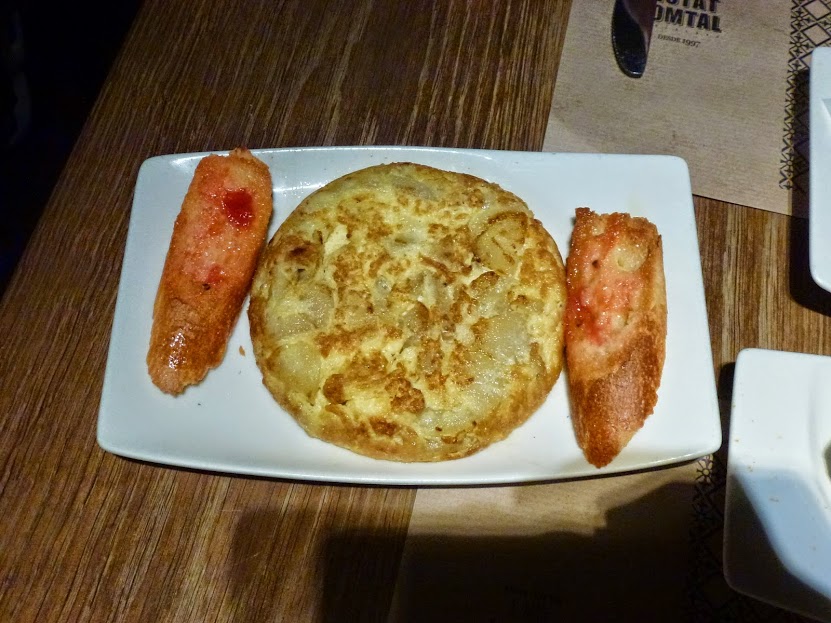 We wanted something hot, so ordered a potato omelet off the menu.
However this was not the omelet we had imagined. Oh well, we ate it too.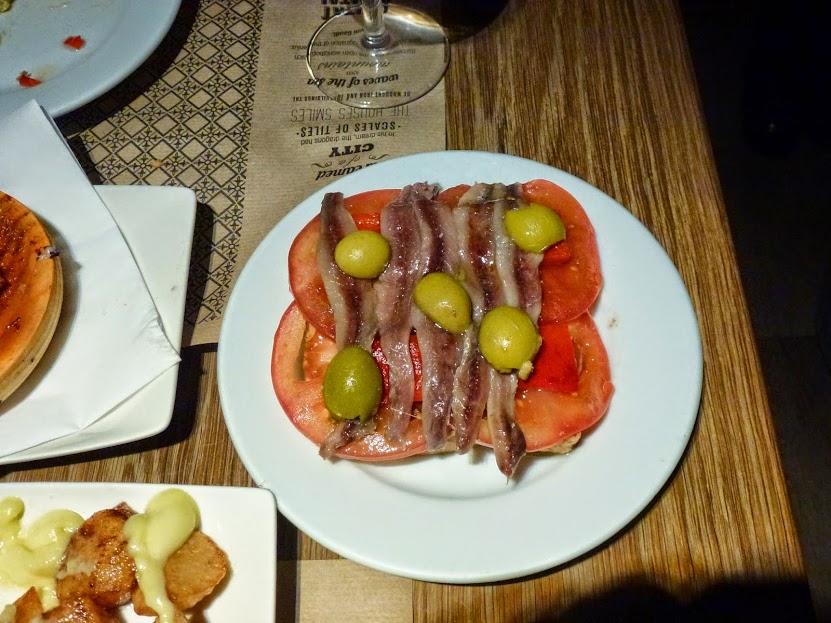 An order of anchovies.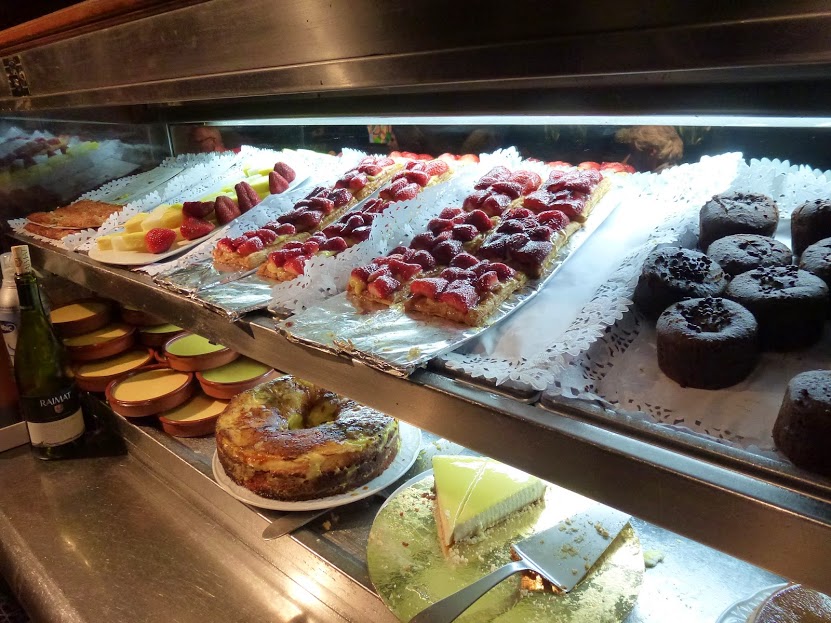 On our way out of the restaurant we saw these dessert but we were already full.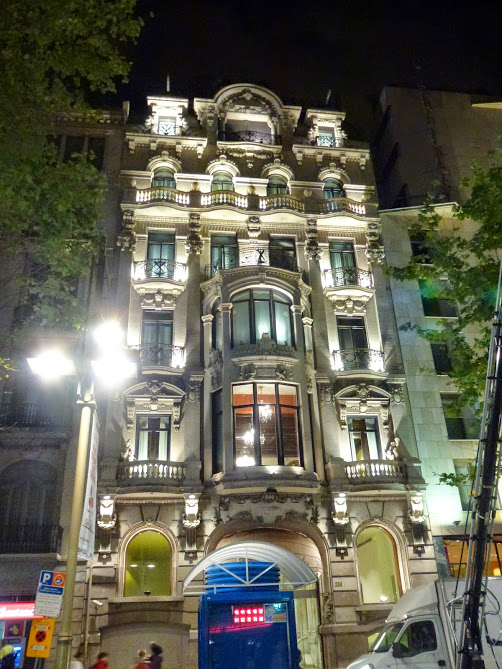 Our hotel at night, lit up like a jewel.
The blue truck on the street blocked the view to the front door.