Day 9, Veere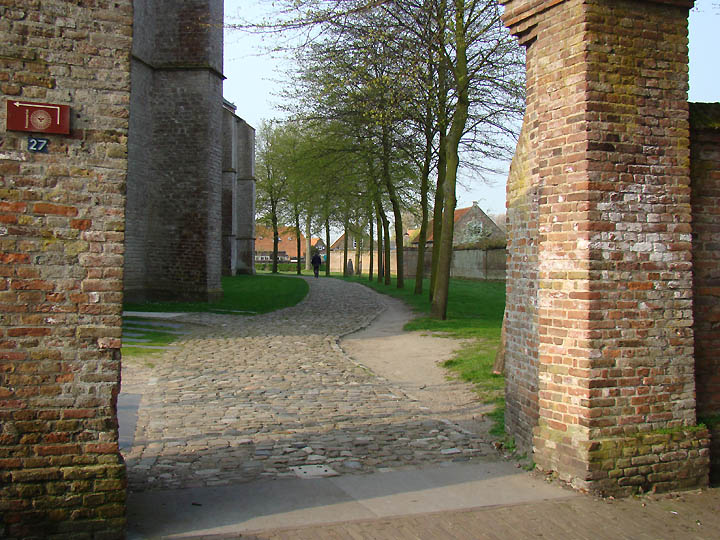 We walked to the town through this gate on an old wall.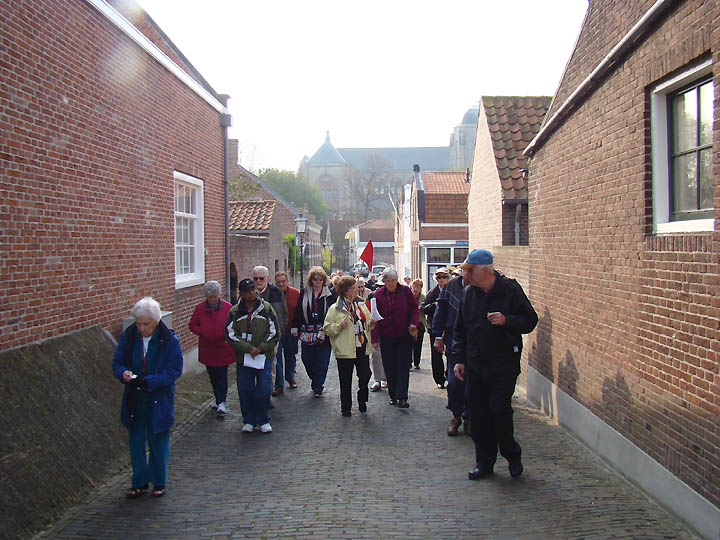 Elly, holding a red flag, lead our red team on a walking tour.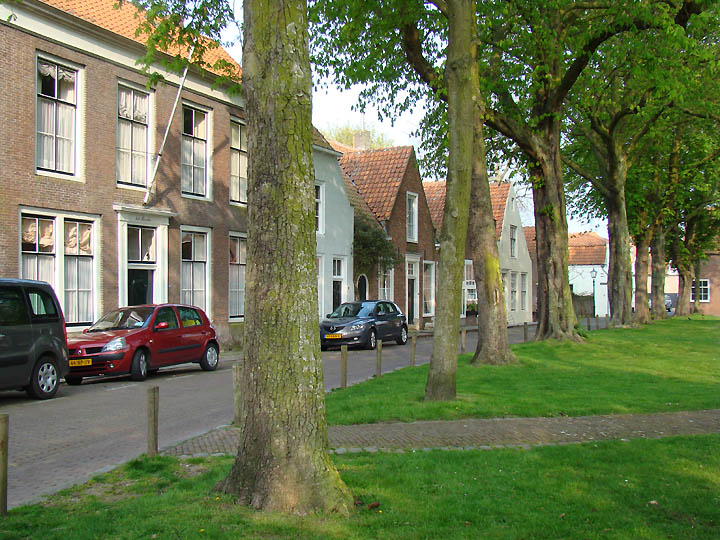 A peaceful street we passed by.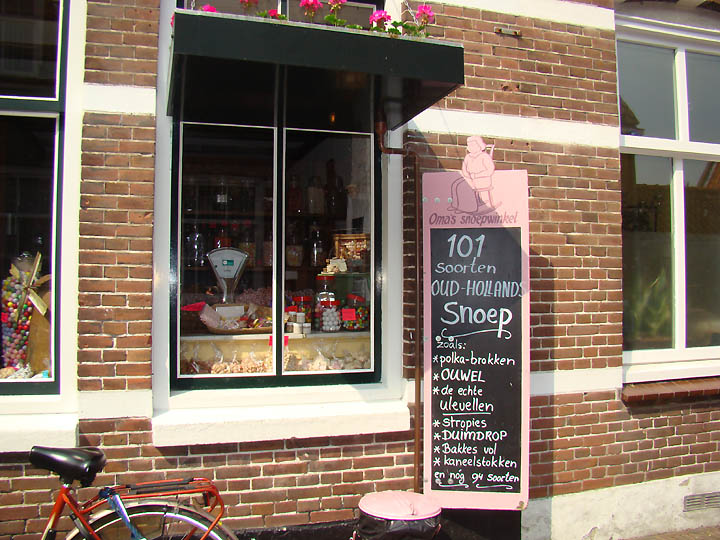 We all stopped by at this candy shop.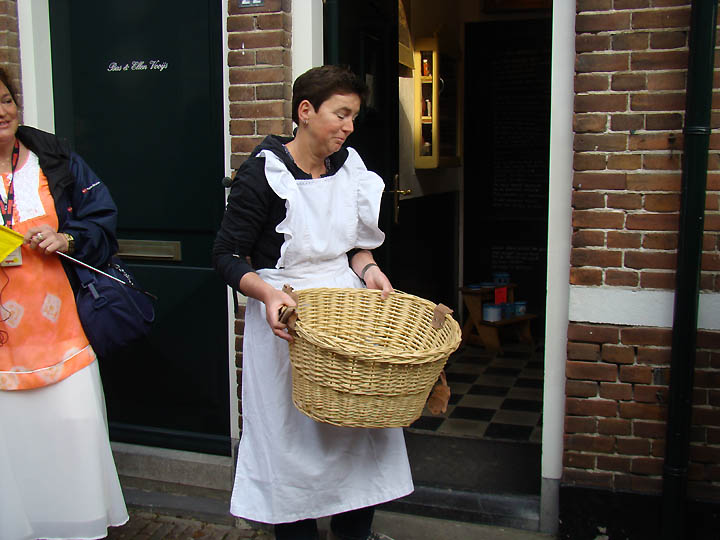 A staff, wearing traditional custom, came out and
had a brief conversation in Dutch with Anita (holding a yellow flag).
Anita was the program director for the yellow team.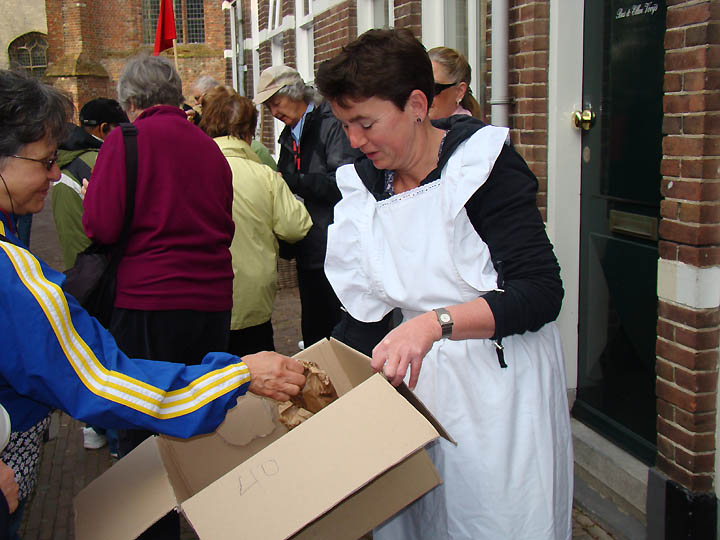 Then she reappeared again with boxes of surprises.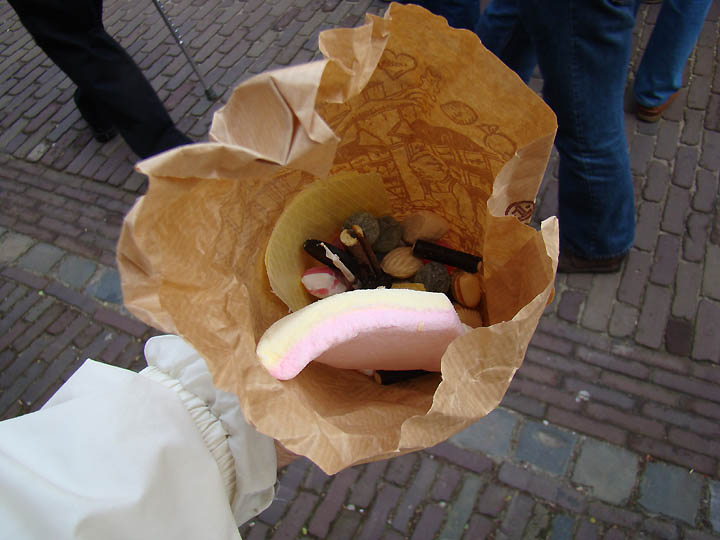 We were told to get a bag for each person. They were old-fashioned Dutch candies,
including many liquorice (甘草) drops.
They were all interesting, some even tasted very good.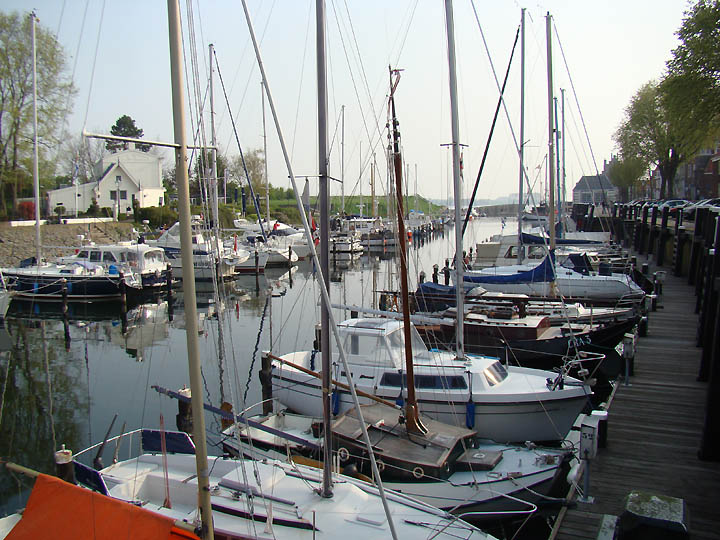 Many sail boats docked at the marina..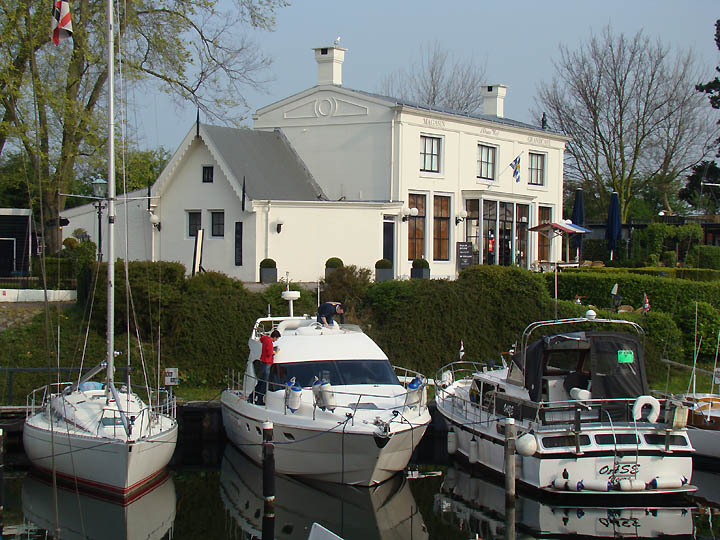 The pretty white house used to be a toll house, now it is a restaurant.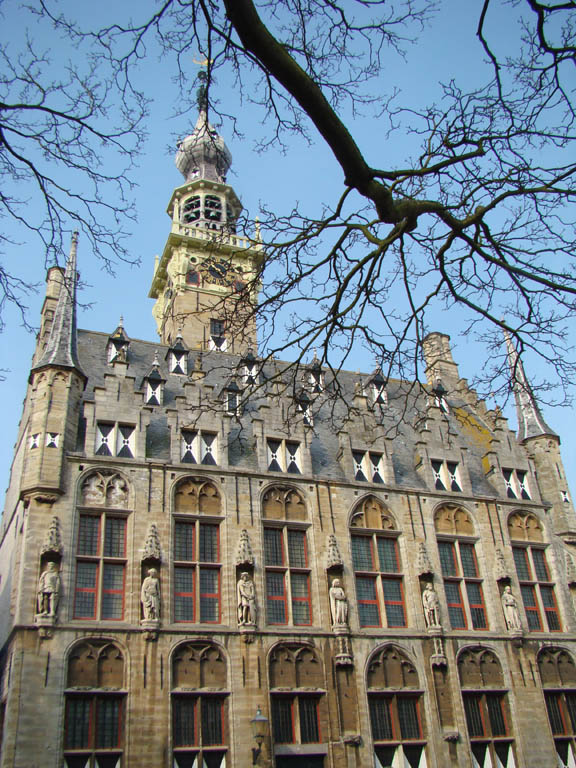 The Gothic Town Hall, erected in 1477,
is decorated with seven statues of the town's rulers.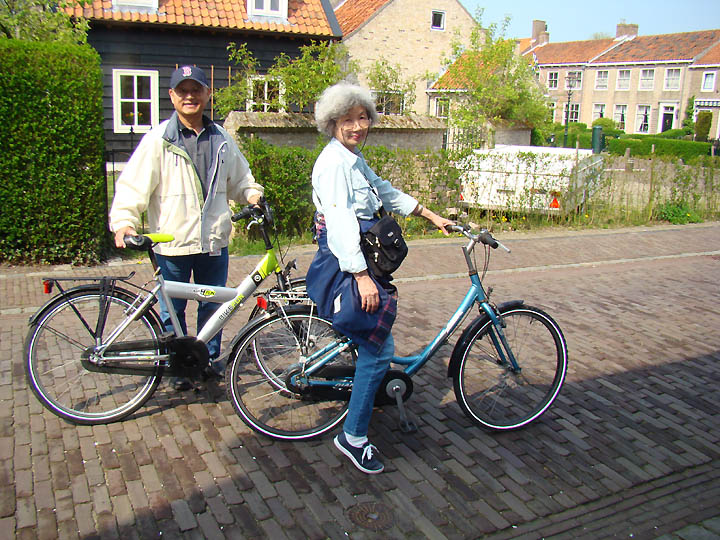 We had just selected these bikes from the bike rental shop.
Dutch people have long legs, so there were not many short bikes
for us to choose from. (The rental fee was 8 Euro per day.)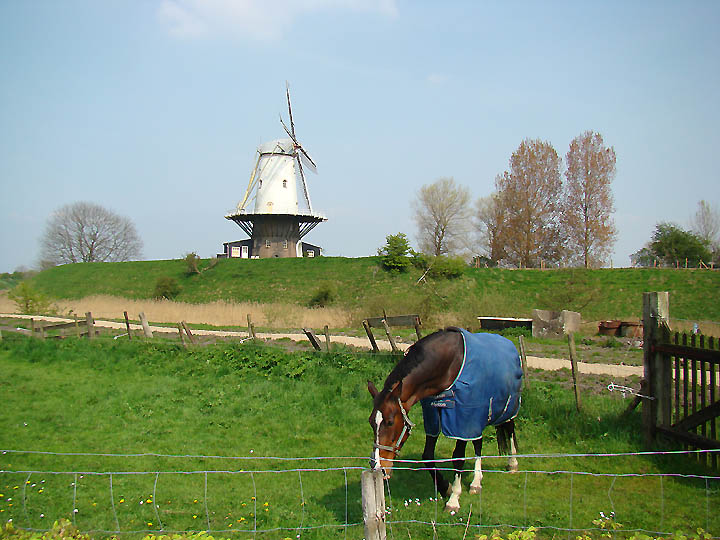 We biked past this windmill and a grazing horse.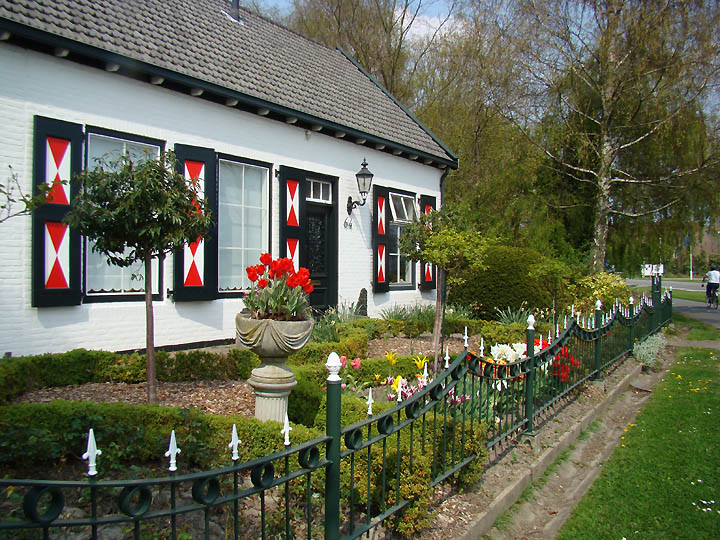 We saw houses with beautiful flower gardens.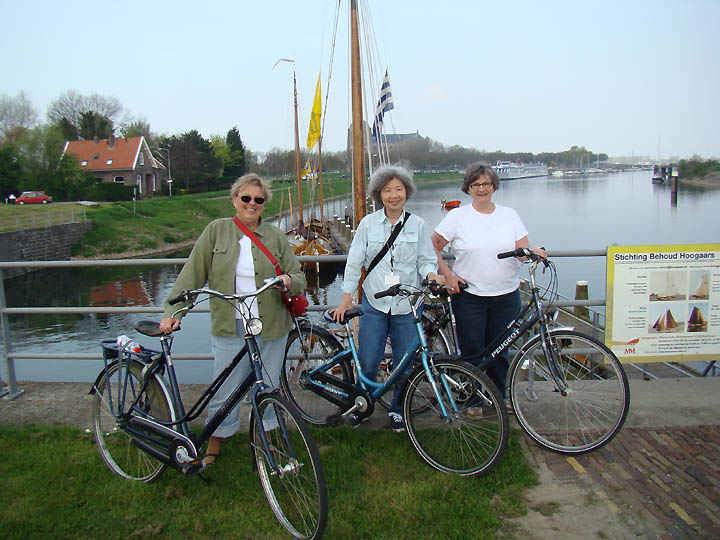 With M & M, two retired teachers from New York state.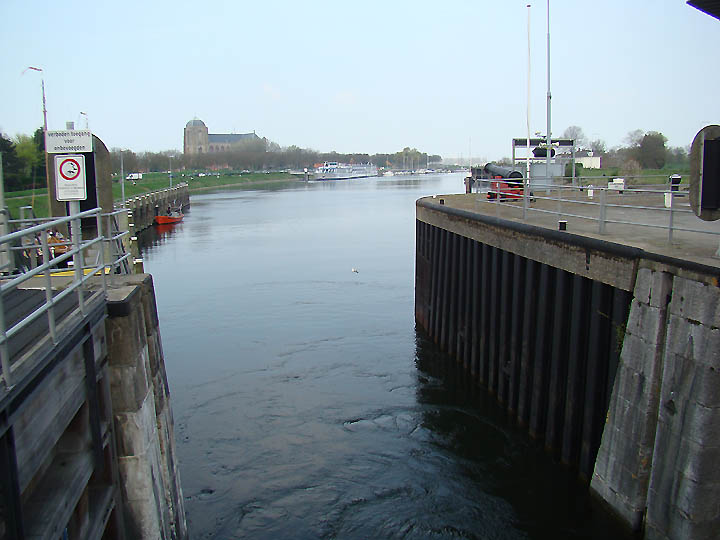 A lock on the river. The Great Church and our River Harmony are visible in the distance.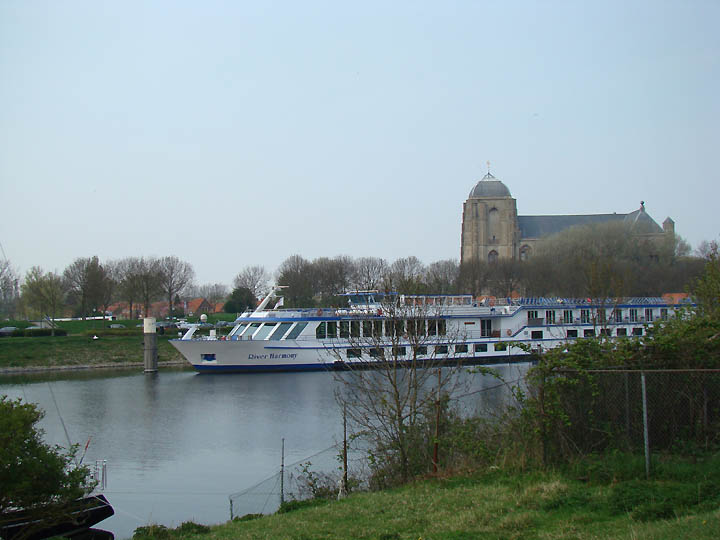 The Great Church and our ship, River Harmony.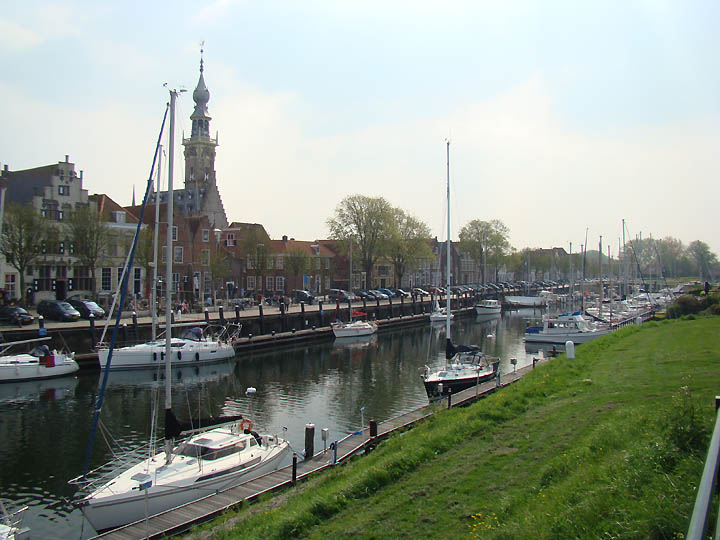 The marina and bustling shops lining the streets.