Day 6, A Day in Amsterdam
international flower market, canal tour, Van Gogh Museum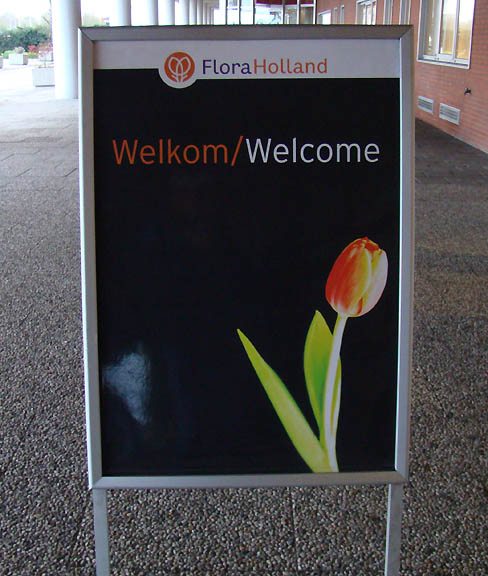 FloraHolland, here we come.
Visitors may view auctions Monday - Friday, from 7:30am - 11:00am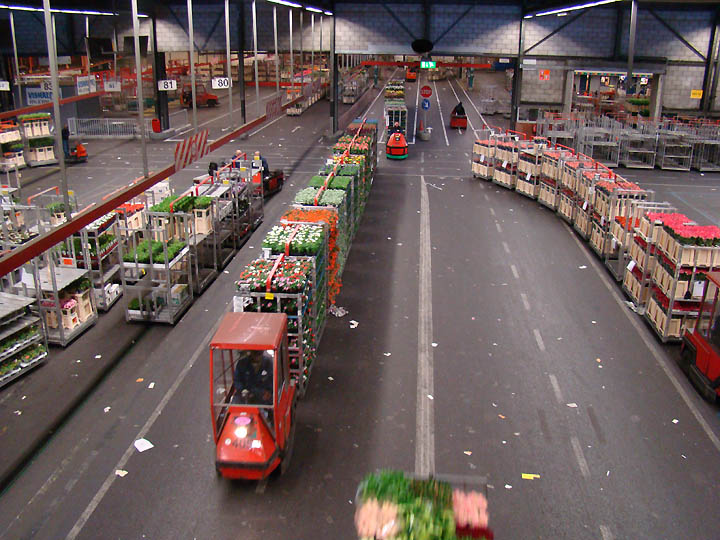 We were on the bridge above the floor of flowers.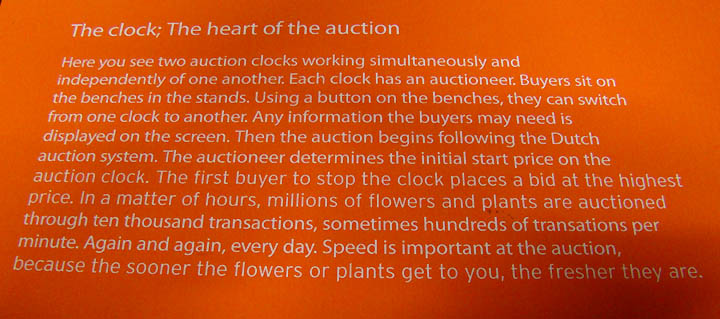 Dutch auction goes from high prices to low prices as clock ticks away.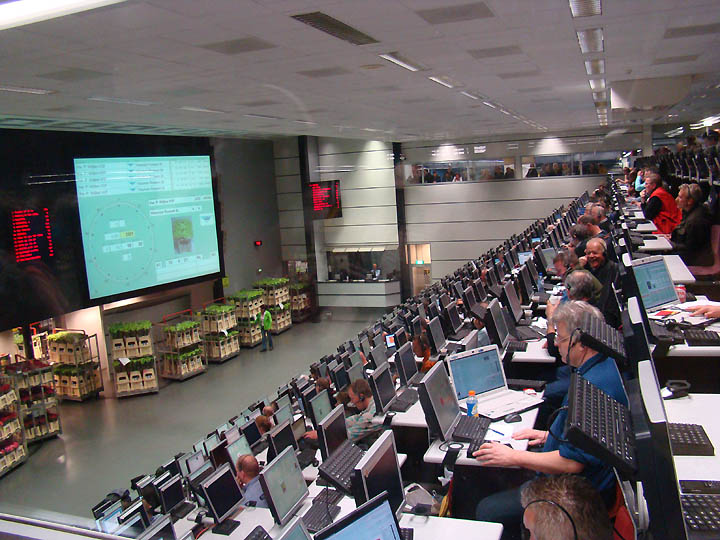 Buyers in one of the auction rooms.
They were bidding on the item shown on the screen, and displayed on
moving trolleys below the screen.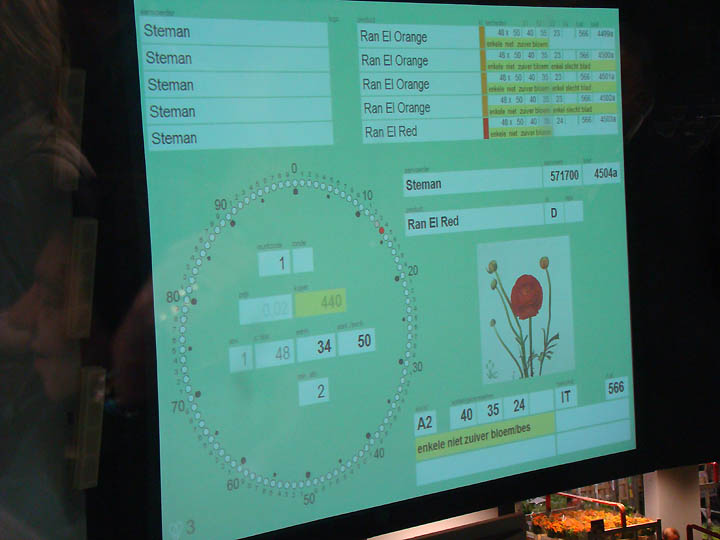 The large screen showed details of the flowers on auction.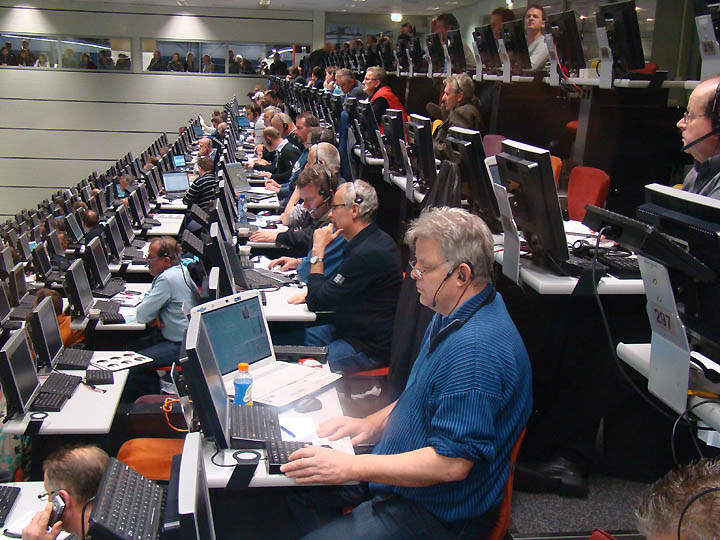 Buyers.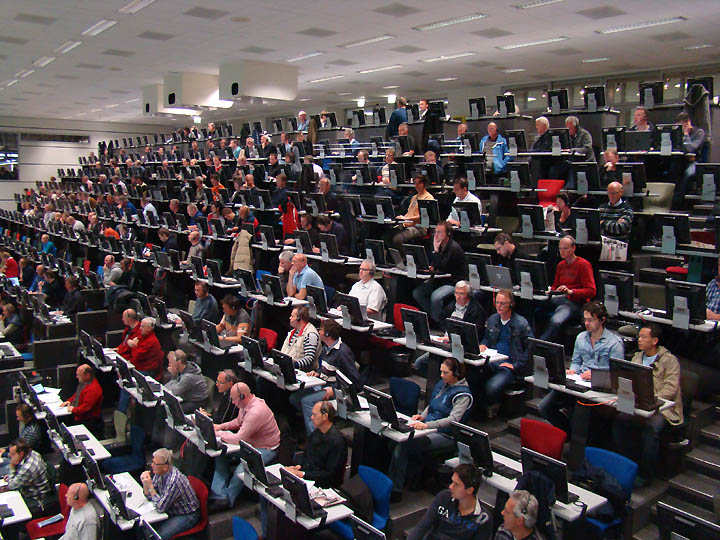 Most of the buyers were men, although we spotted one or two women.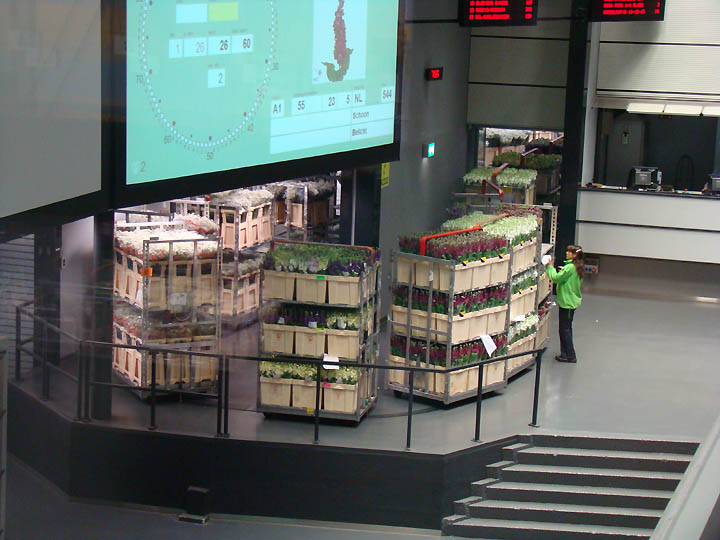 A staff in green jacket tilted forward (to show) a box of the flowers currently on auction.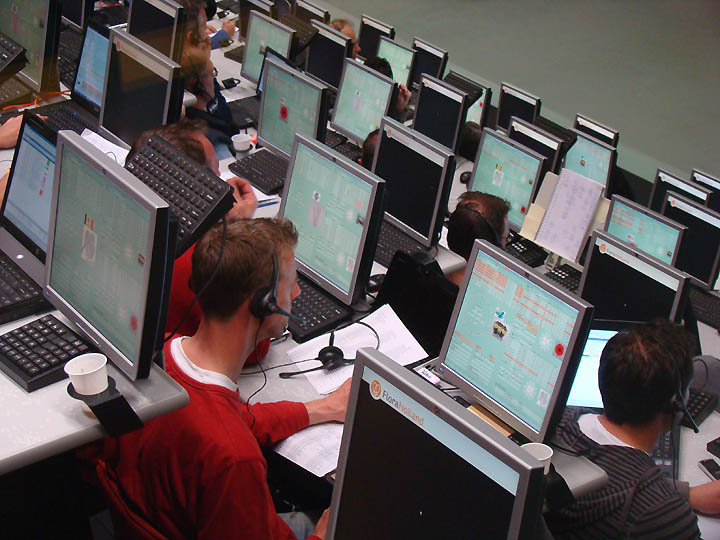 The display on the monitor in front of each individual buyer.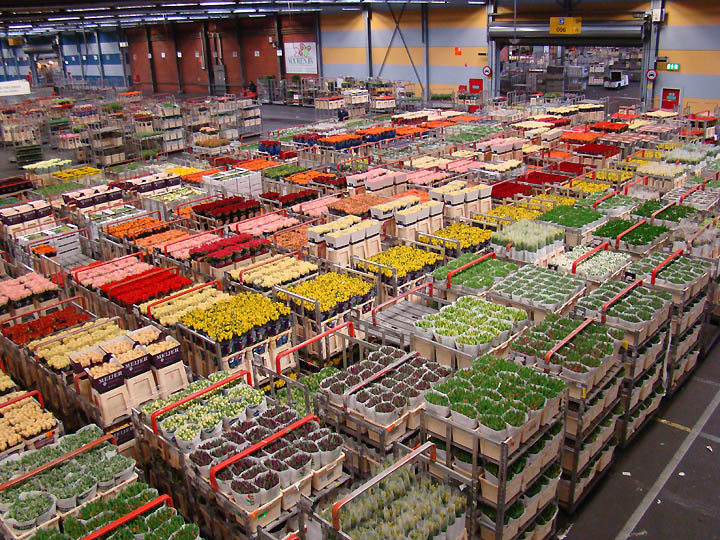 All these flowers and plants were to be auctioned and transported on that day.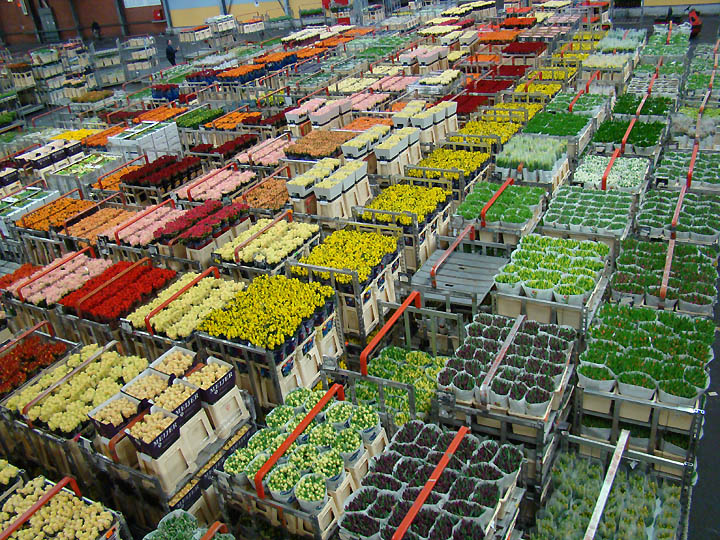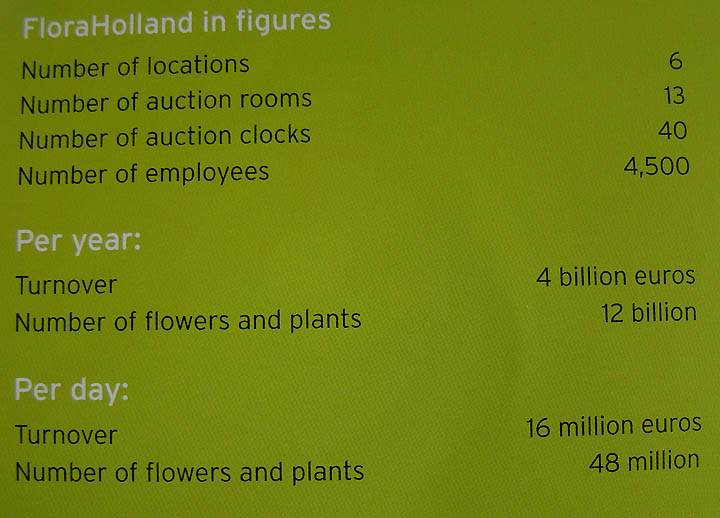 Statistics of this FloraHolland auction house, they have 6 locations in Holland.

---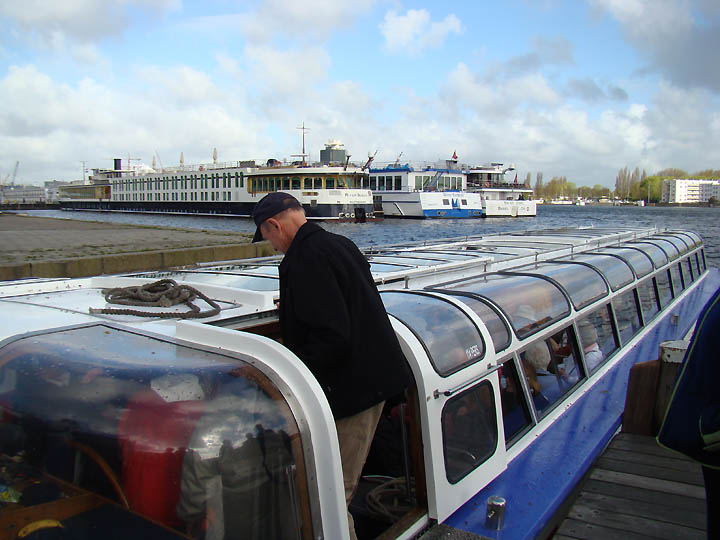 Roger from Seattle getting into a canal cruise boat.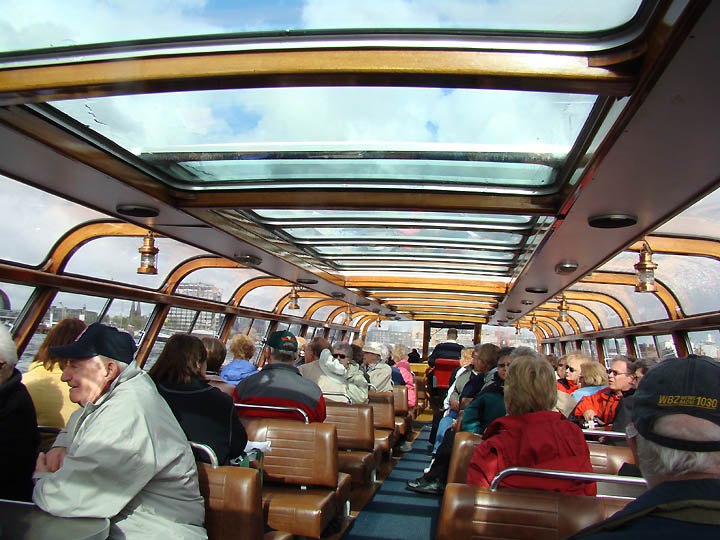 Inside our canal cruise boat.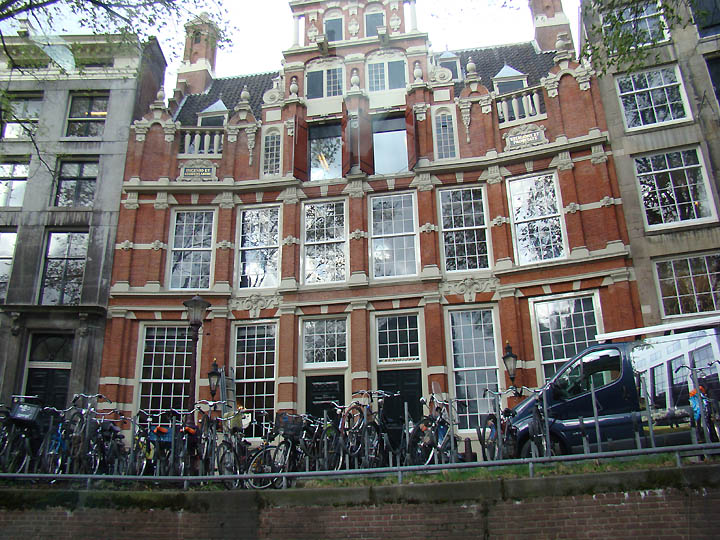 This is the residential building used by the mayor, or the governor. I don't remember which.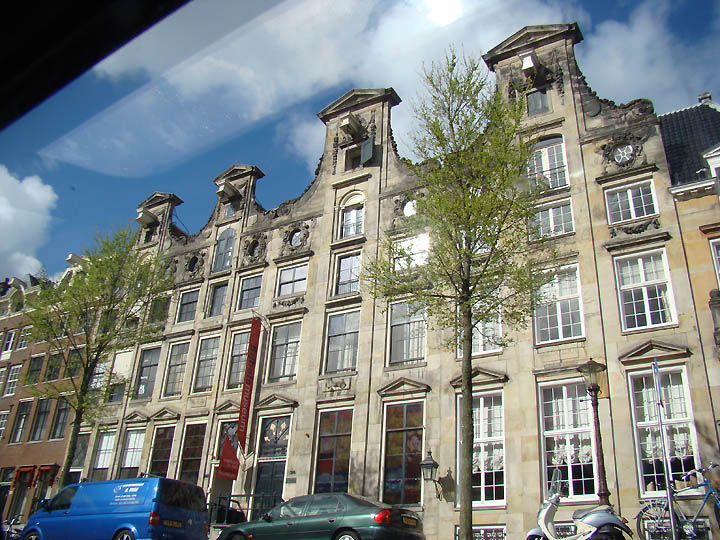 A museum. See the extended arm with hooks sticking out near the top of each gable?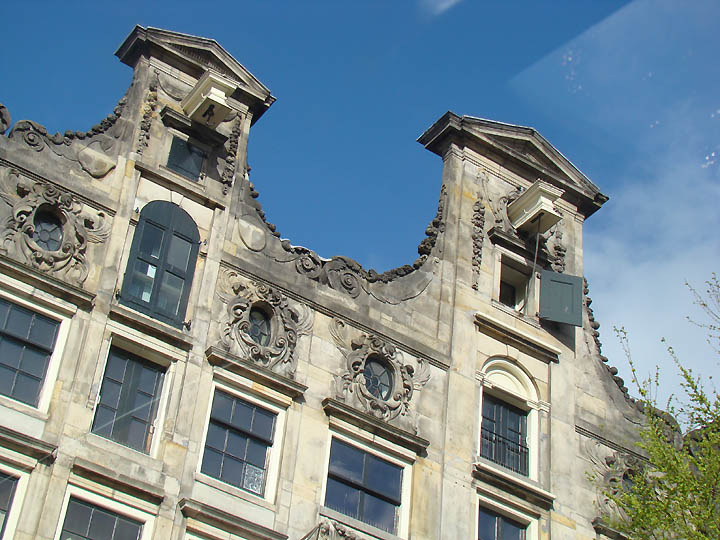 Close up of the extended arms with hooks (just above the top windows).
These hooks enable workers to use rope to hoist furniture or goods to upper floors.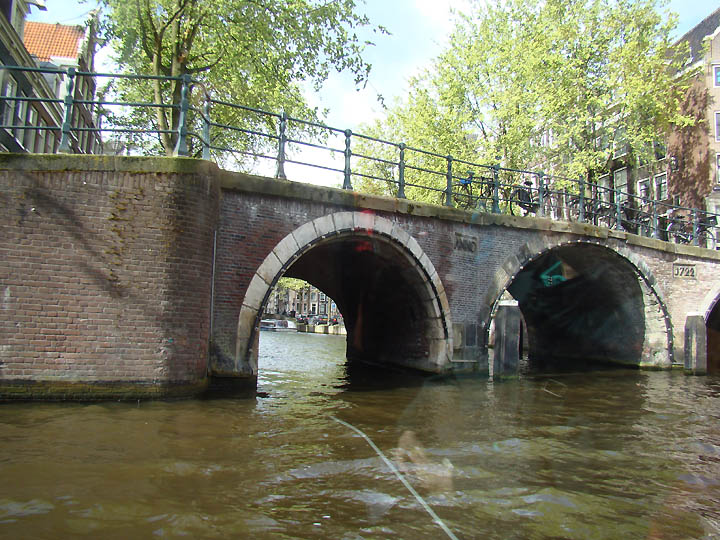 A brick bridge over a canal.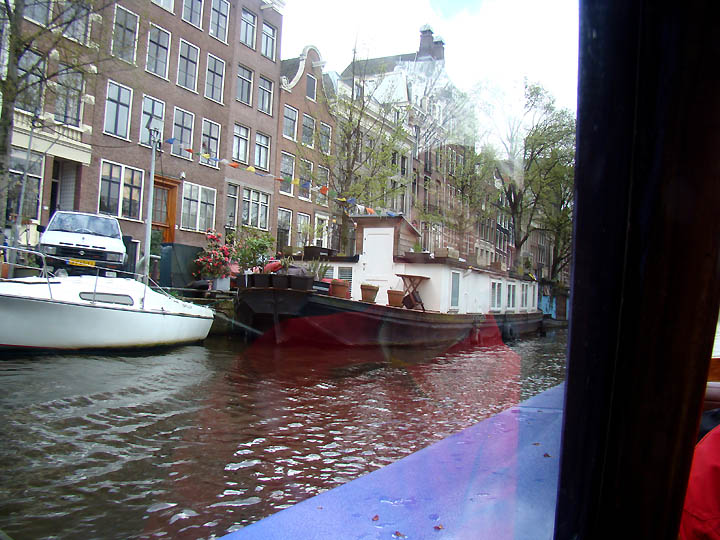 A house boat.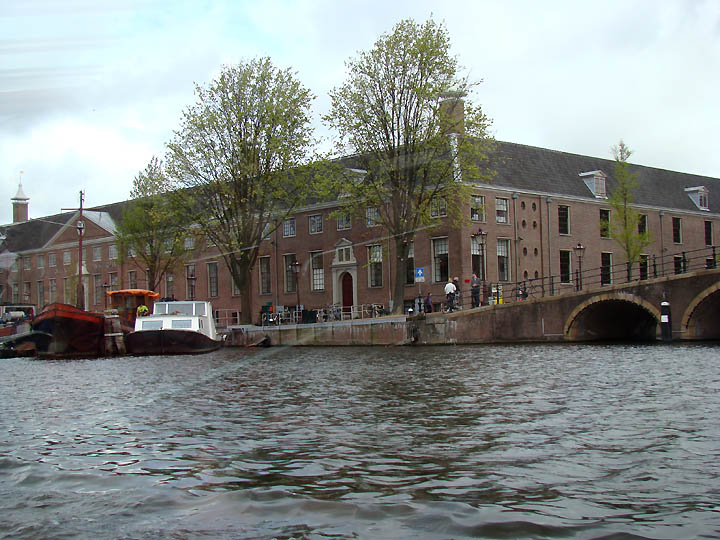 The brick building is the Hermitage Museum in Amsterdam.
The Hermitage Museum in St. Petersburg exhibits some of its collections on this site.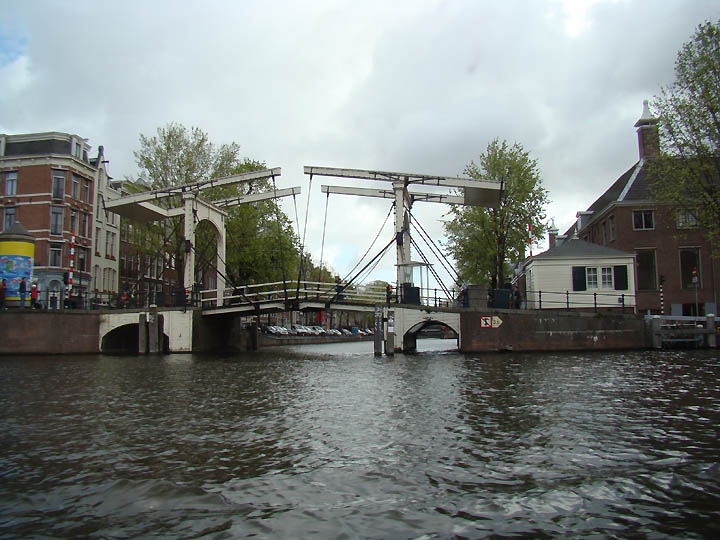 A wooden draw-bridge that looks similarly to the one in Arles that Van Gogh painted.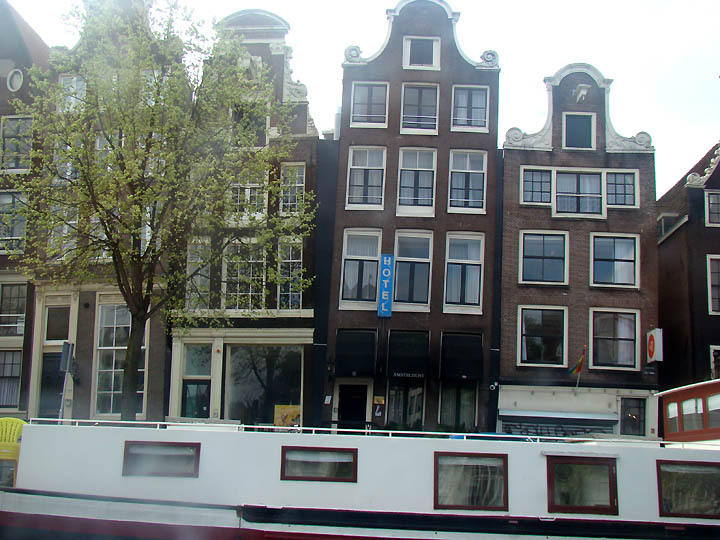 A hotel that can not help tilting sideways.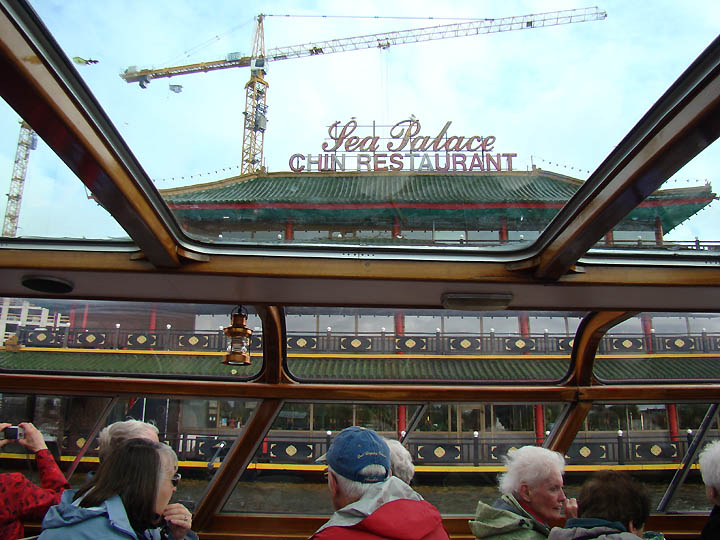 We passed by Sea Palace, claims to be the largest Chinese Restaurant in Europe.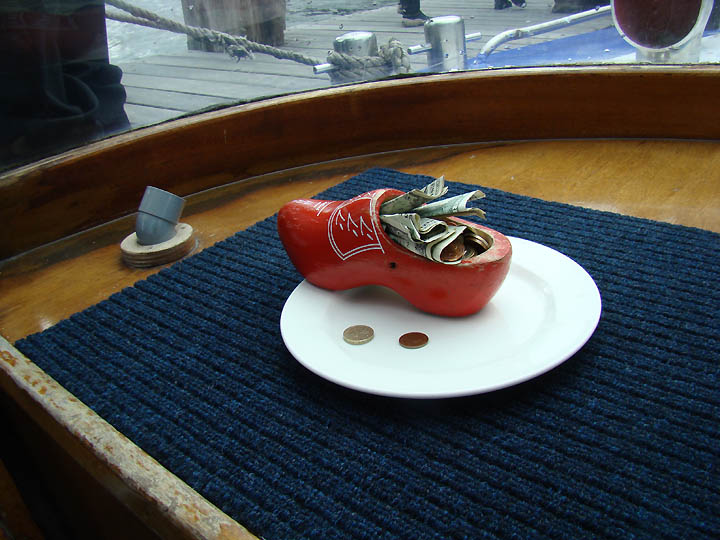 The canal boat's captain placed this wooden shoe for us to leave tips on our way off the boat.

---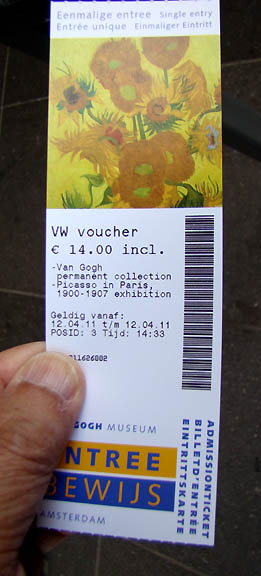 Vincent's admission ticket to the Van Gogh Museum.
No picture-taking is allowed inside the museum.