Day 3, Enkhuizen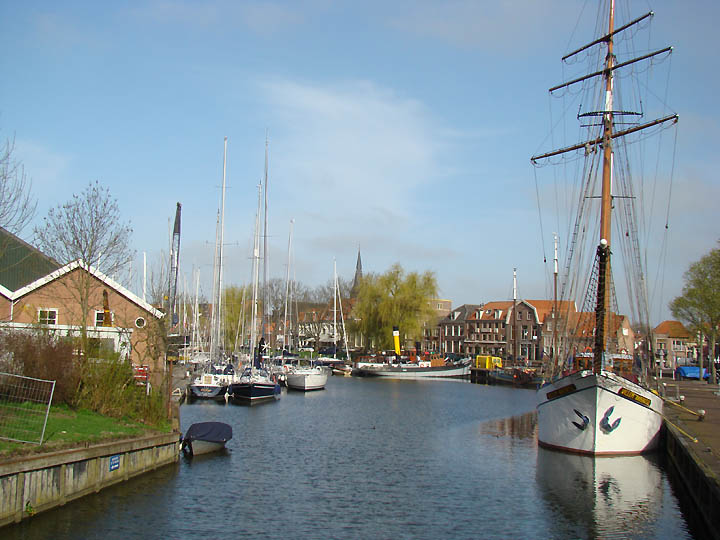 A canal that connects to Enkhuizen's harbor.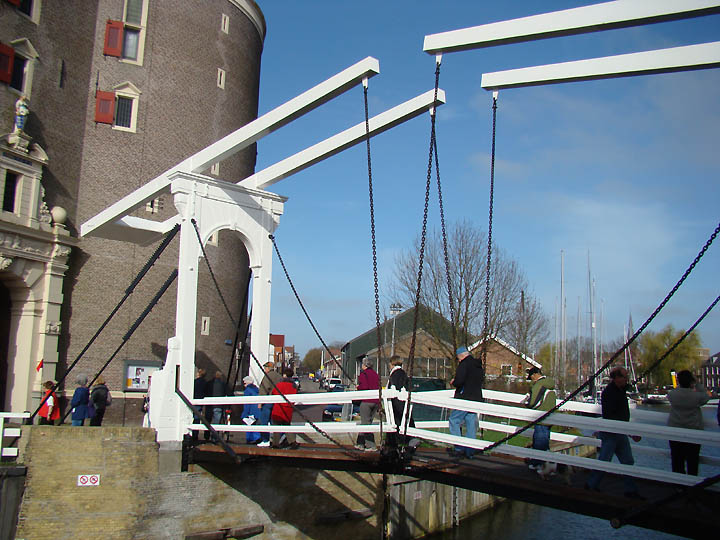 A draw-bridge in front of the town's defense tower.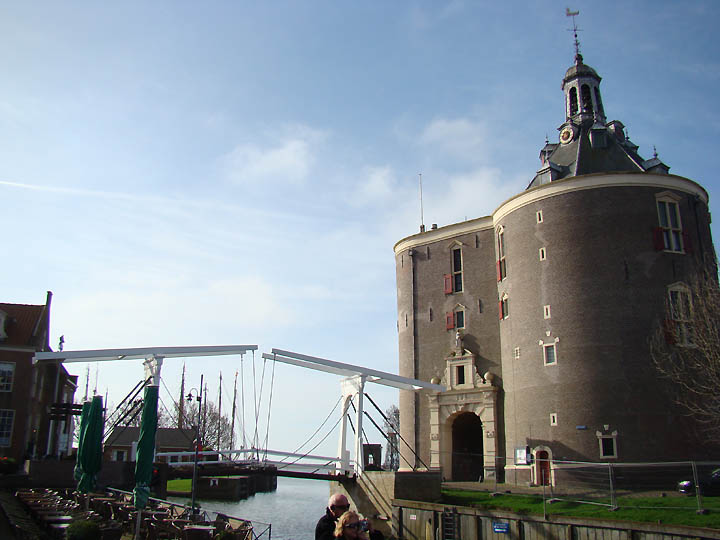 Enkhuizen's defense tower/gate.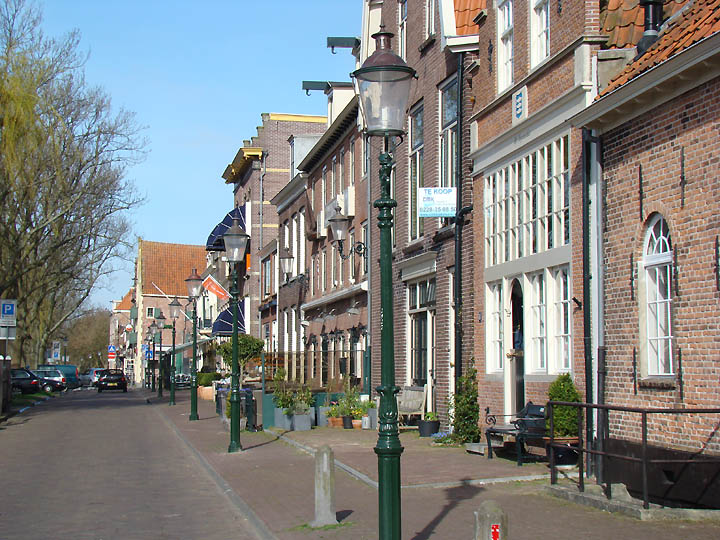 A street along the water is lined with business and restaurants.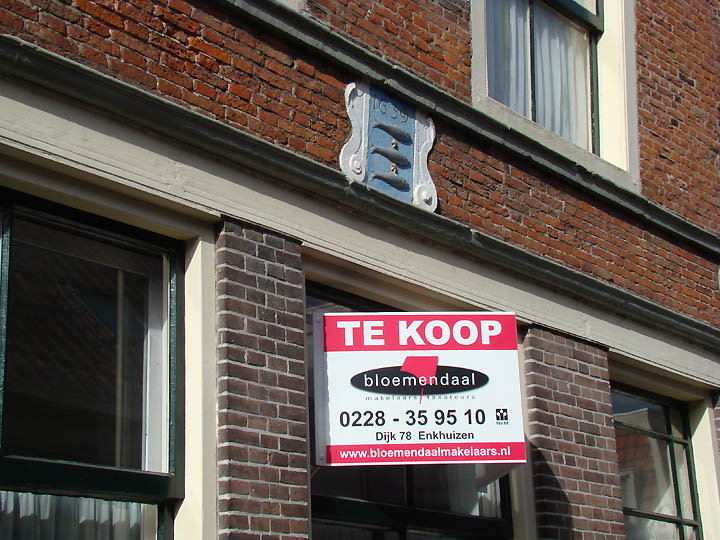 "TE KOOP" means "For Sale".
The three herrings on a plague above the door indicates the house was owned by a fisherman.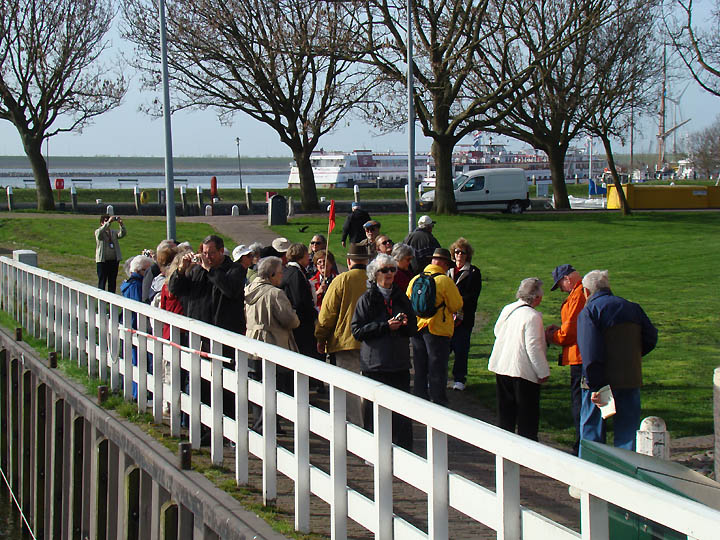 This was our red team. Our program director, Elly, was holding a red flag.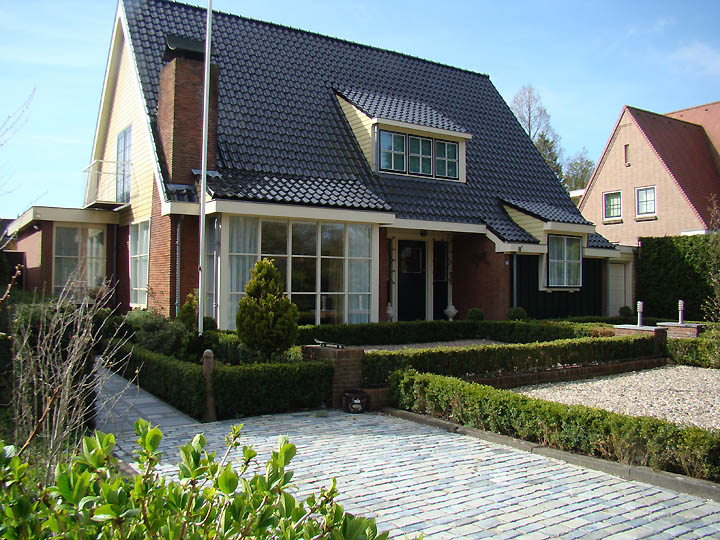 A beautiful home we walked by. Almost every home had large windows.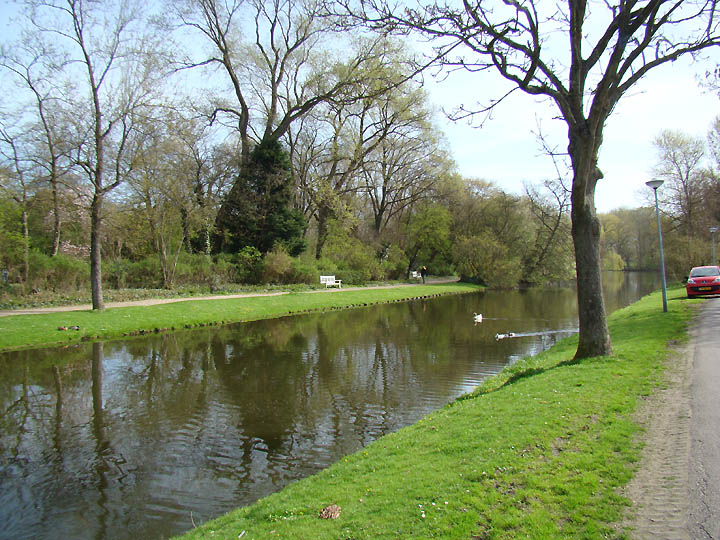 A quiet canal in front of the beautiful home at the prior picture.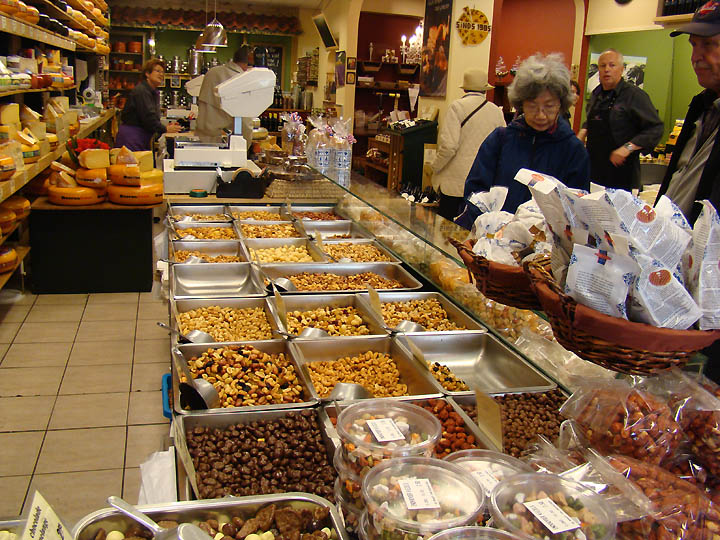 A cheese store that also sells many kinds of roast nuts.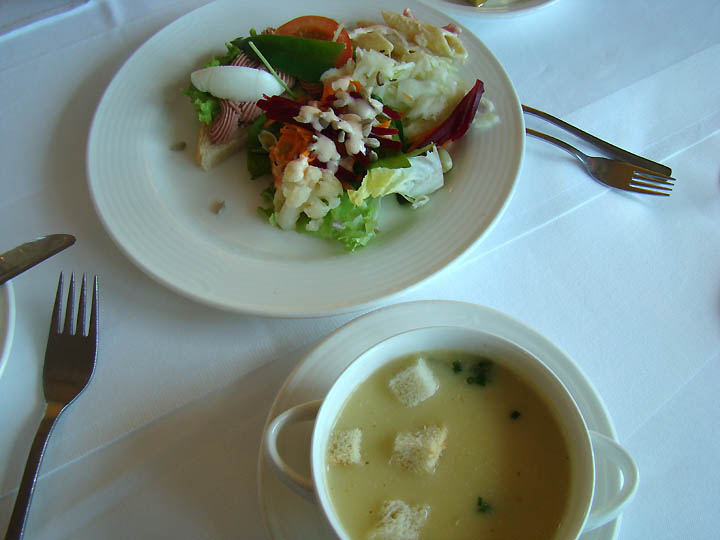 We went back to the ship for lunch. This was lunch salad and soup on that day, plus buffet tables.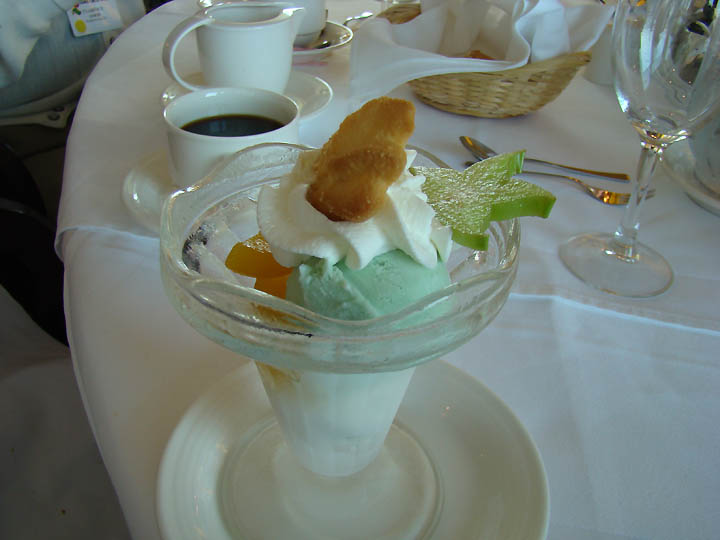 Ice cream dessert.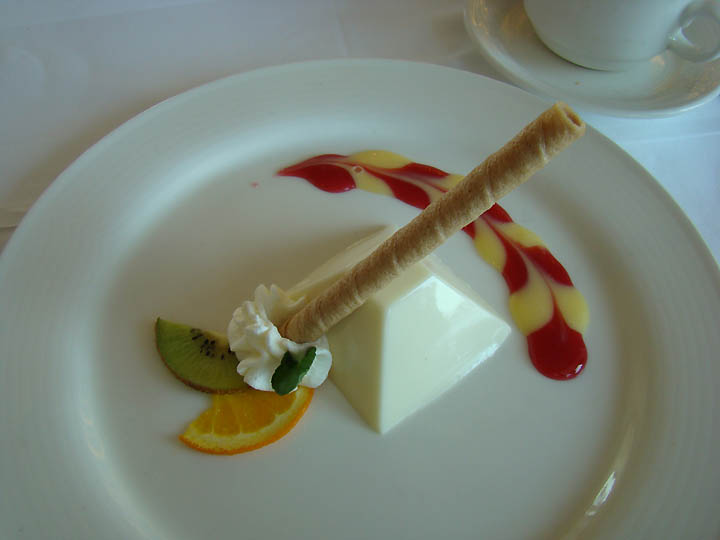 Did I mention that every meal came with two choices for dessert?
This was the other choice on today's lunch menu - some sort of almond custard.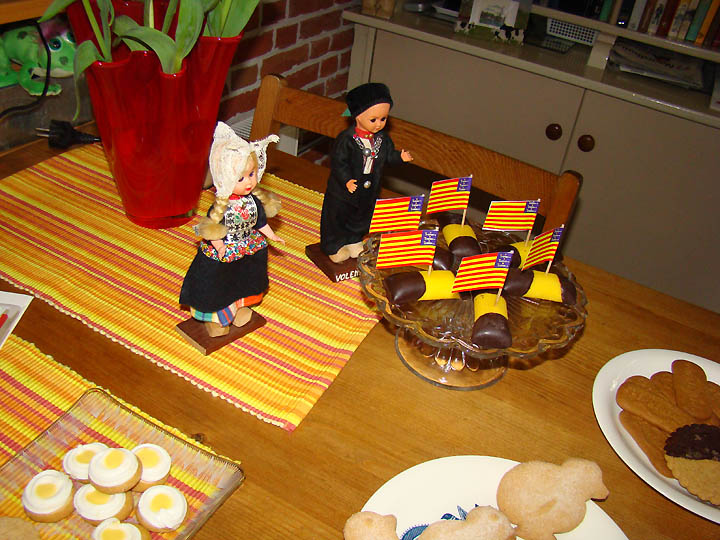 In the afternoon, we went to a host family's home for coffee and cake.
Our hostess, Maria, prepared these sweets for us. See the chocolates with American flags?.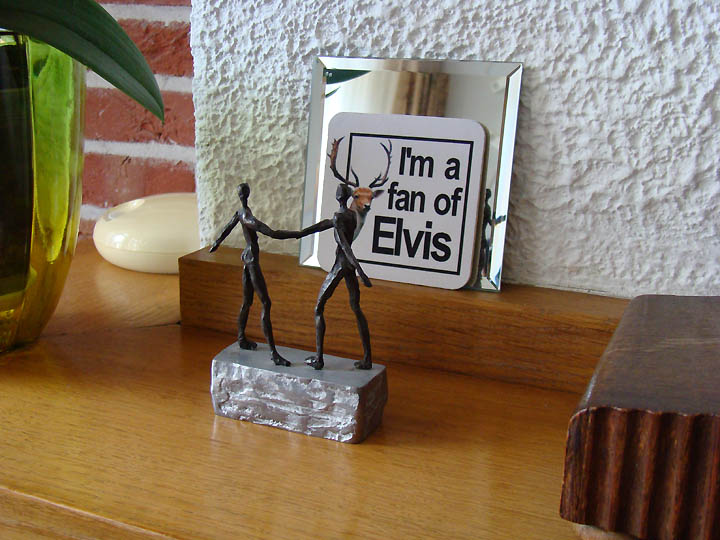 We spotted this sign, thus we learned that Maria is an Elvis fan.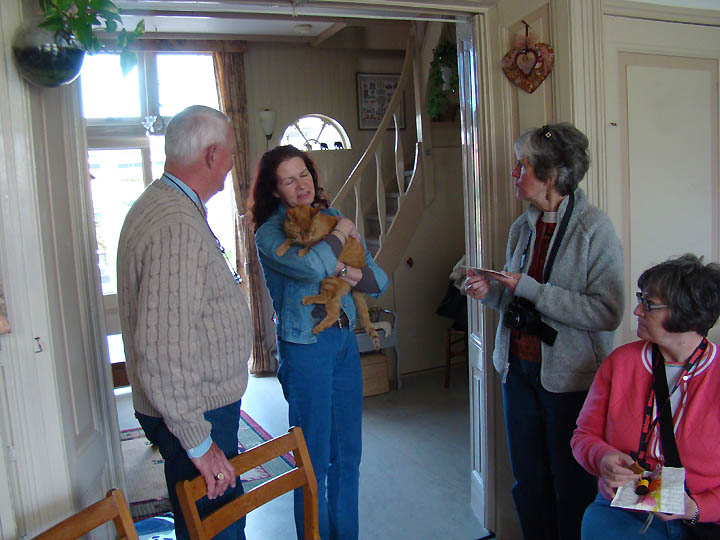 Maria (holding her pet) with some of our GCT members.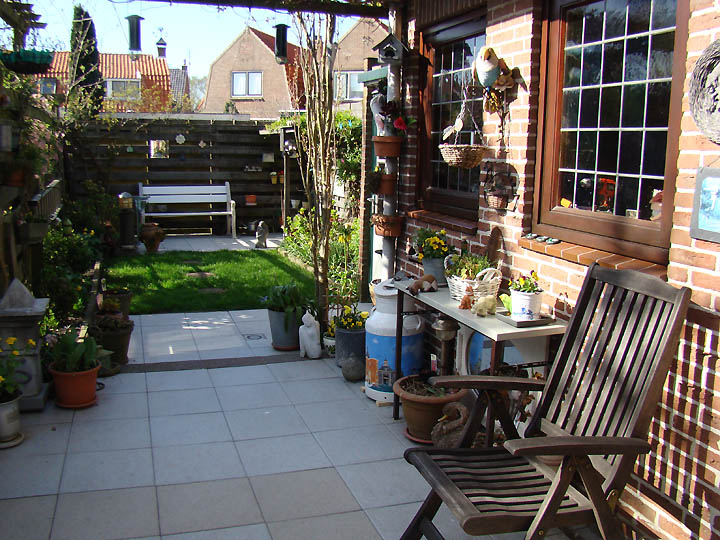 The backyard of Maria's house. Small yet very neat.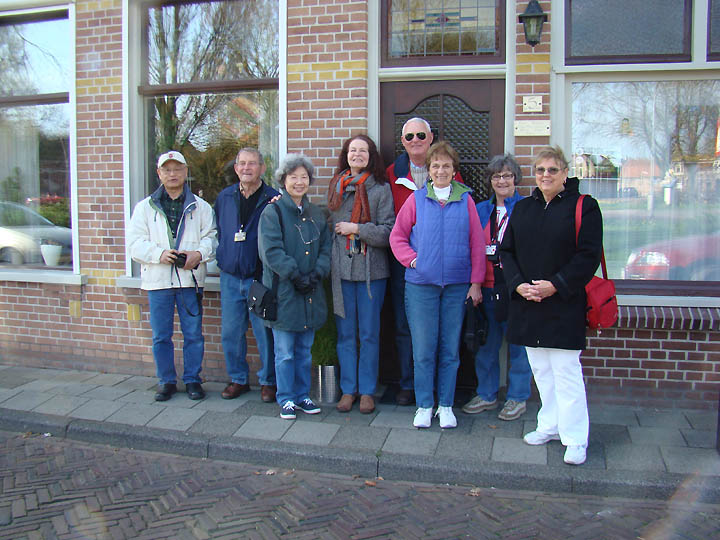 Our group of 8, in front of Maria's home. See those large and sparkling glass windows?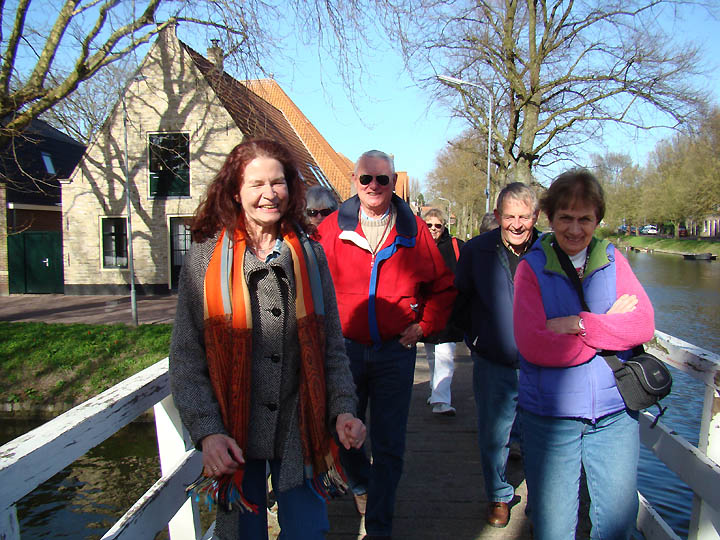 When it was time to go back to the ship, Maria took us for a walk through the town.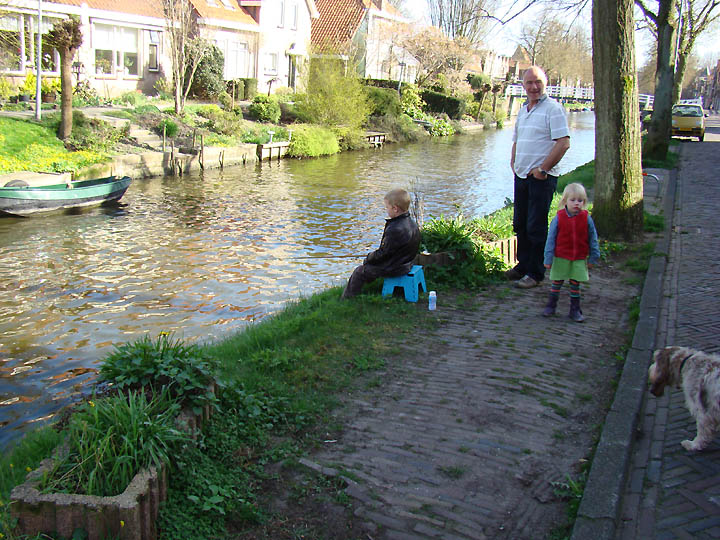 A boy was fishing in the canal in front of his home.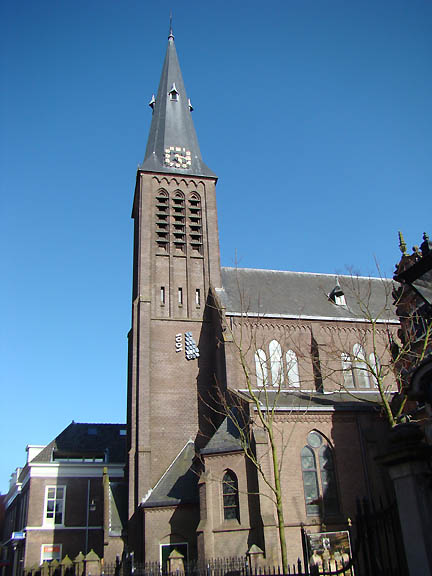 A church. Most Dutch people do not go to church anymore.
Churches are now under used. Like this one, part of the building has been converted to condos.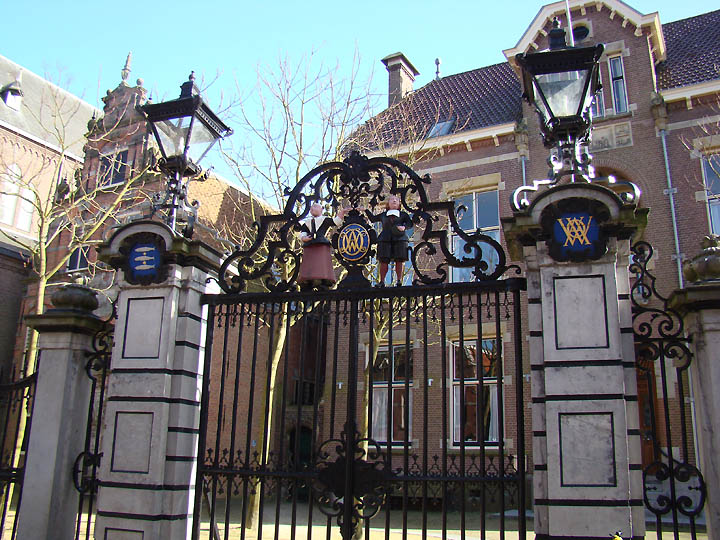 This building was once used as an orphanage. But it is no longer in use.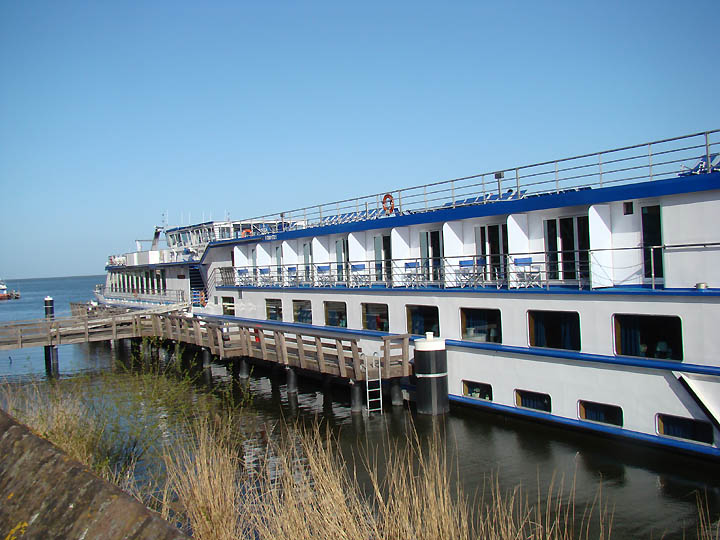 We saw River Harmony from the port side (left side).
All cabins are of the same size - 160 square feet.
Booking a cabin on a higher level cost a couple hundred $ more than a lower level one's.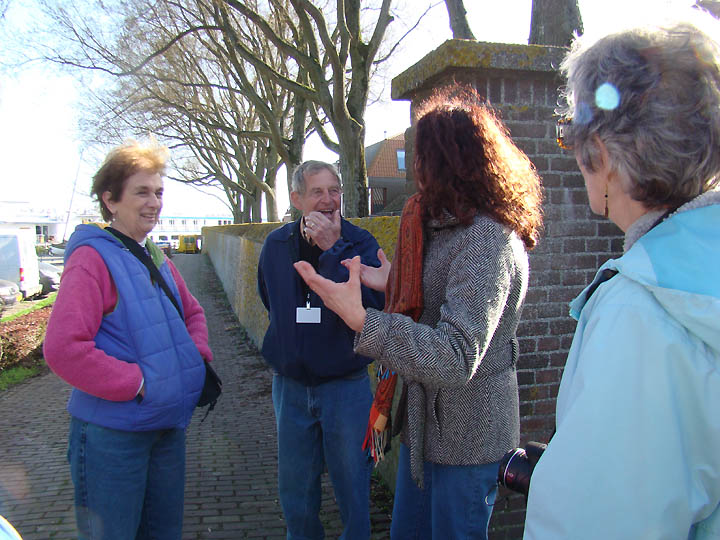 It was time to say good-bye to Maria.