Day 2, Arriving Amsterdam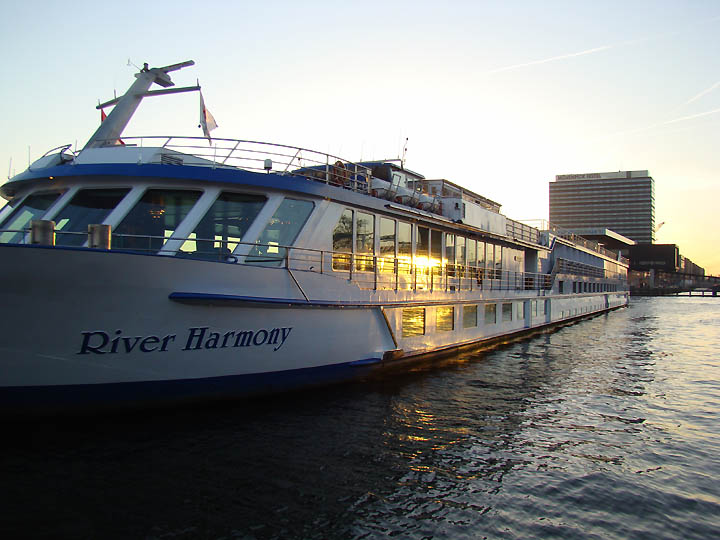 Our ship, MS River Harmony, docked in Amsterdam.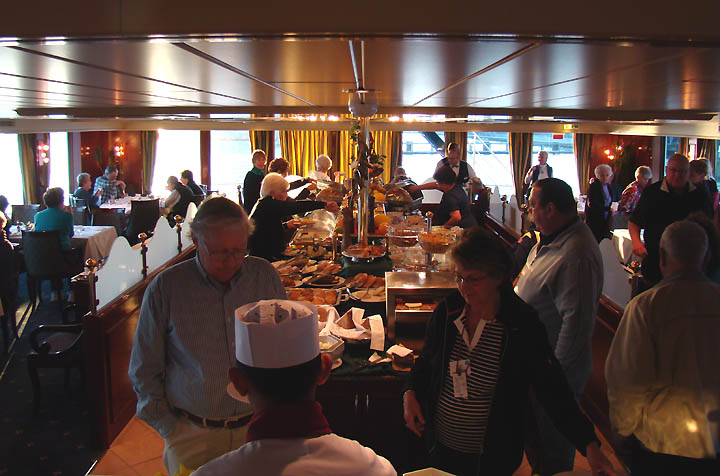 We were invited to enjoy a breakfast buffet in the dining room.
The passengers in this photo were from the prior cruise who had not disembarked yet.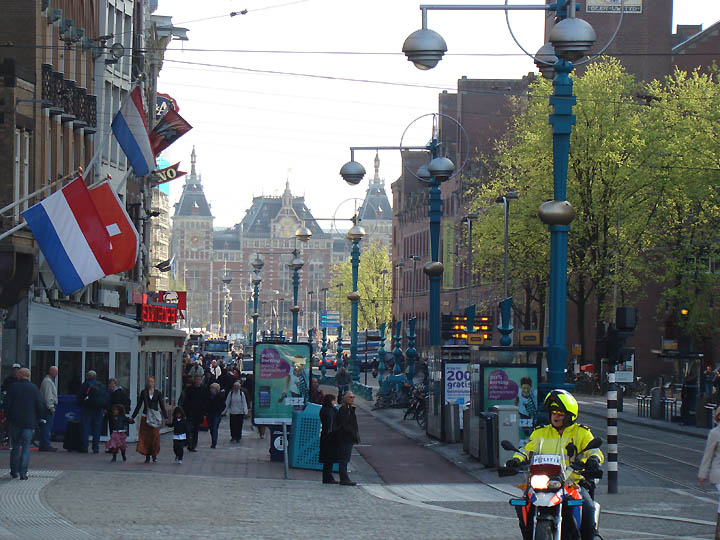 After breakfast we went for a walk in downtown.
The red-brick tall building with spirals at the end of the street is Amsterdam's central train station.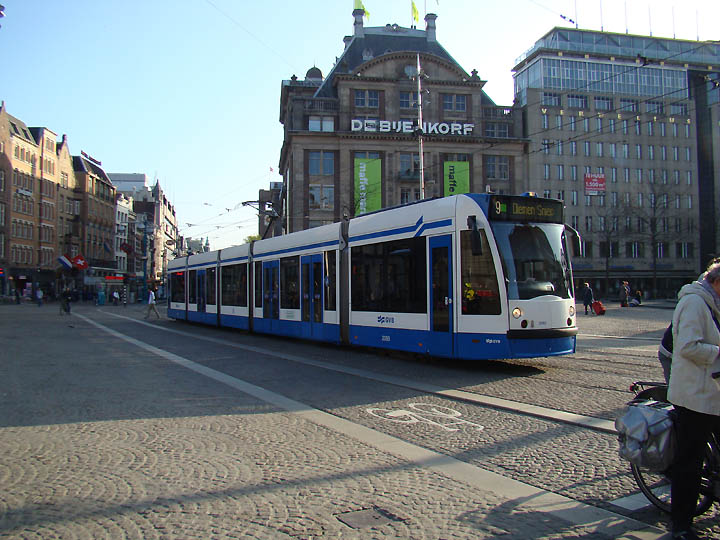 A tram passing through Dam Square.
Amsterdam's major sights are all within walking distance of this Dam square.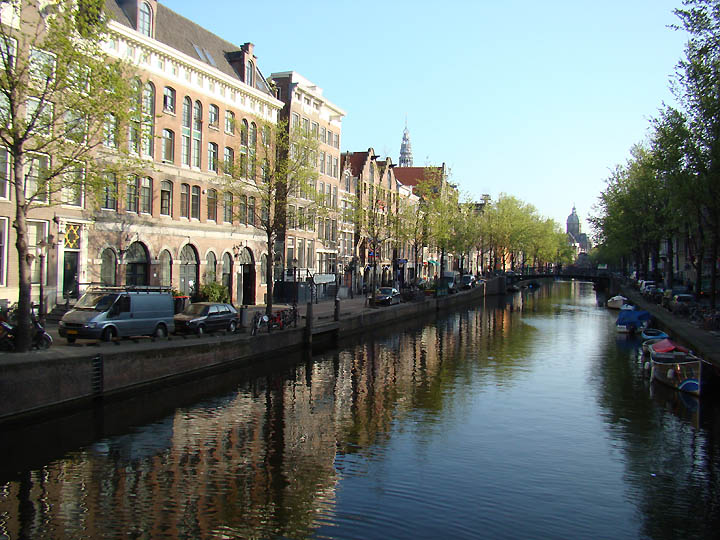 One of the many canals in Amsterdam.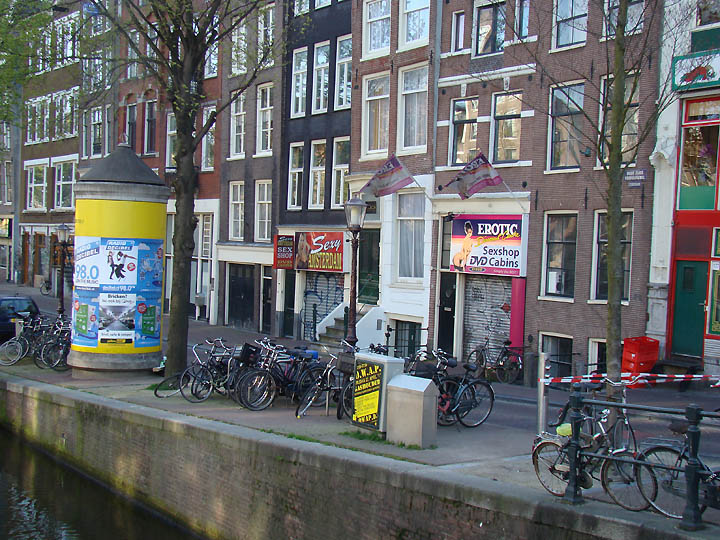 An erotic shop along the canal.
This was 10am in the morning. We imagined the street must be quite lively at night.
Notice the bicycles parked and chained along the street.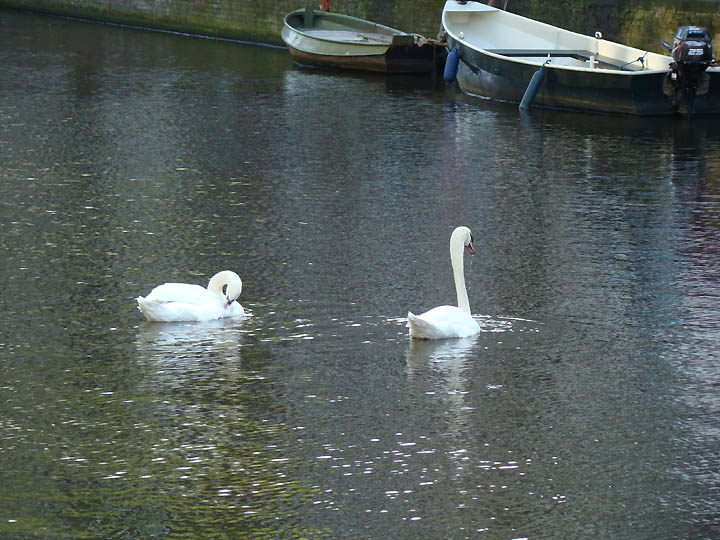 Two swans were enjoying a peaceful moment on the canal.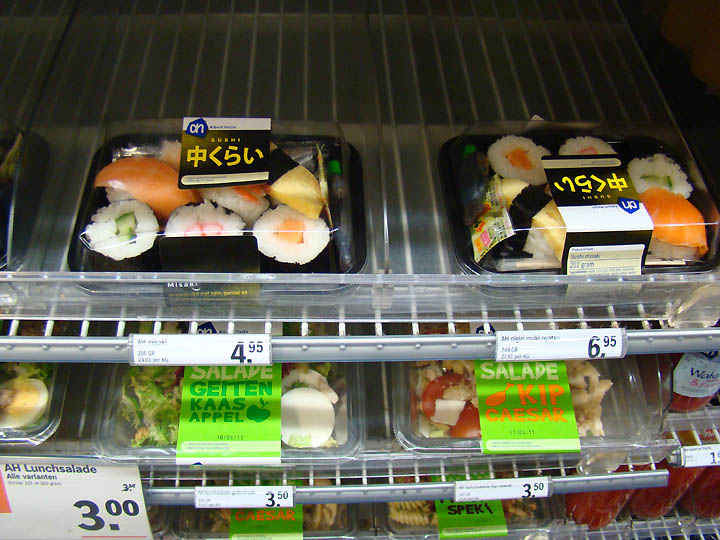 Albert Heijn, a large Dutch supermarket chain, has a small branch in the train station.
We saw sushi and salad on its shelves.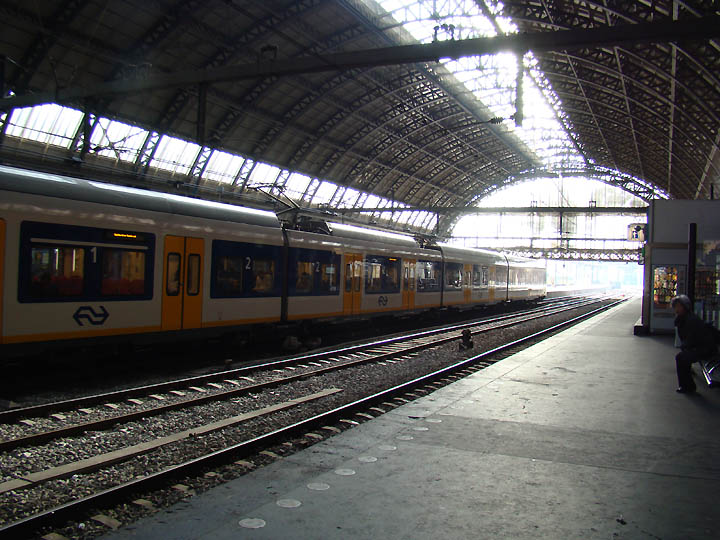 How can we not take a look at the train platform?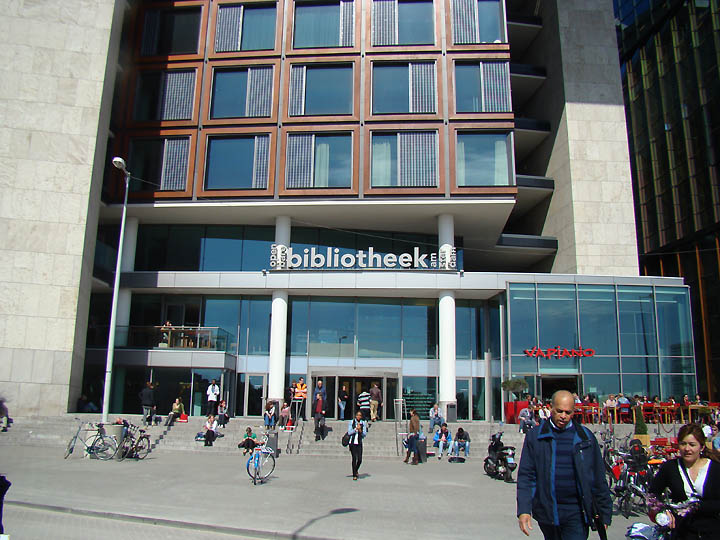 Amsterdam's city library.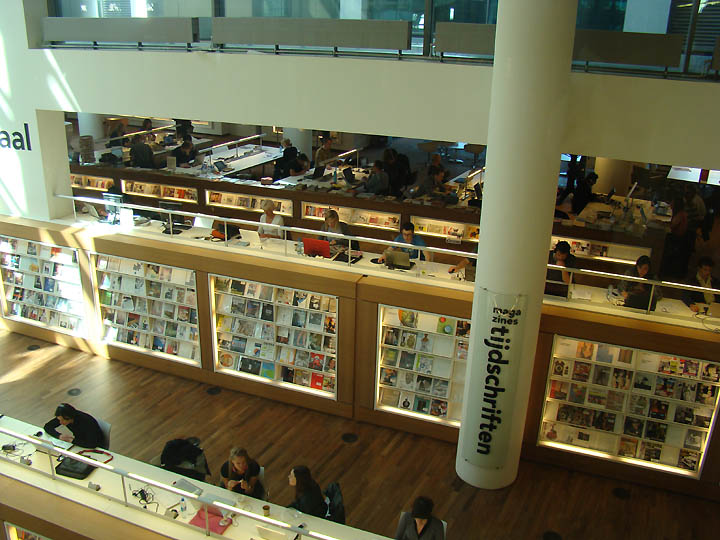 There are many floors in the library.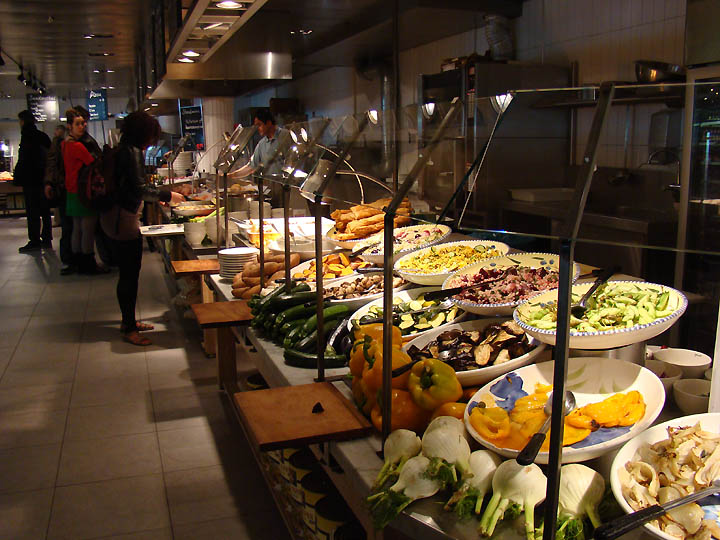 The cafeteria on the 8th floor of the library.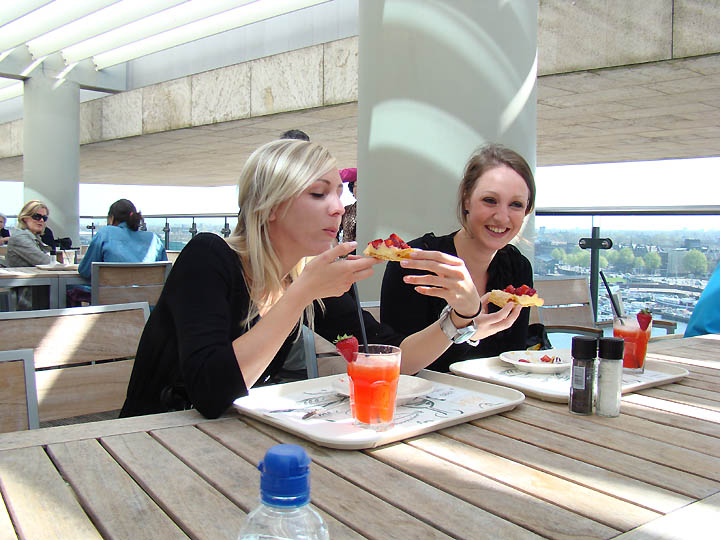 The 8th floor terrace where one may eat food or just enjoy the views.
Two girls came to share a table with us. Vincent got permission to take their photo.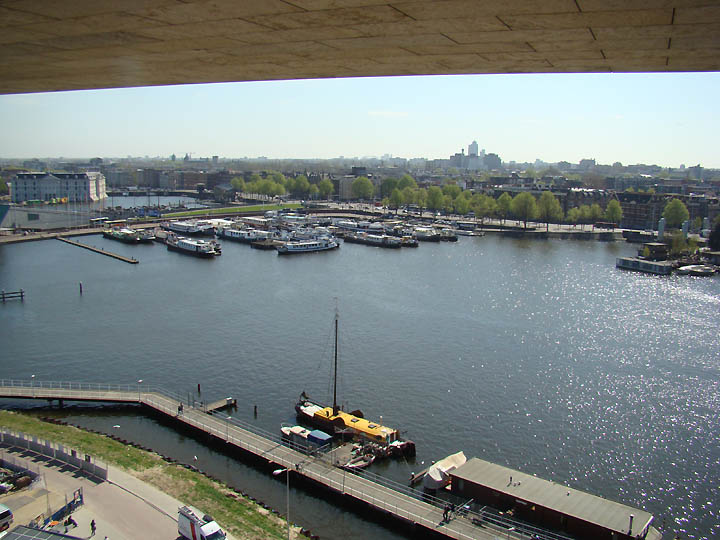 A view from the 8th floor terrace of the library.