Day 10, Ghent, Belgium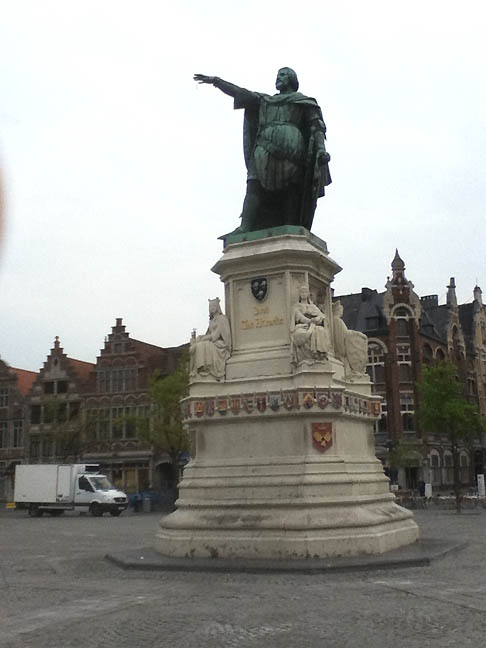 The statue of Jacob van Artevelde in the middle of the Friday Market Square.
Jacob, (1290 – 1345), also known as the Wise Man and the Brewer of Ghent,
was a Flemish statesman and political leader.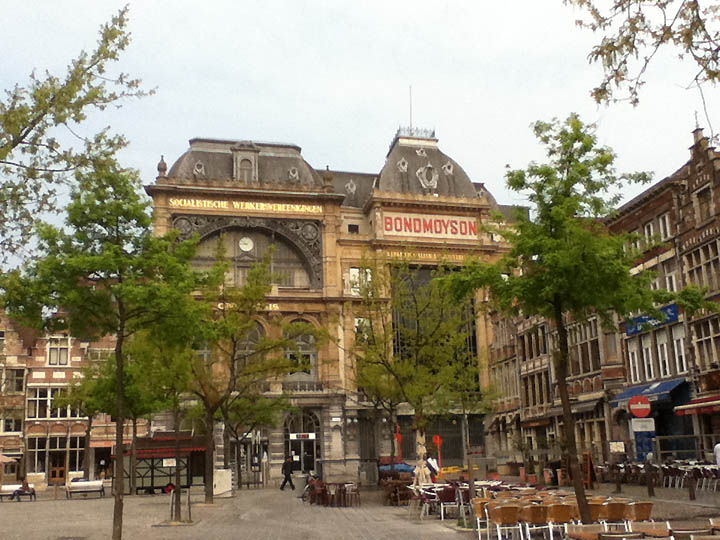 Buildings ringing the Friday Market Square.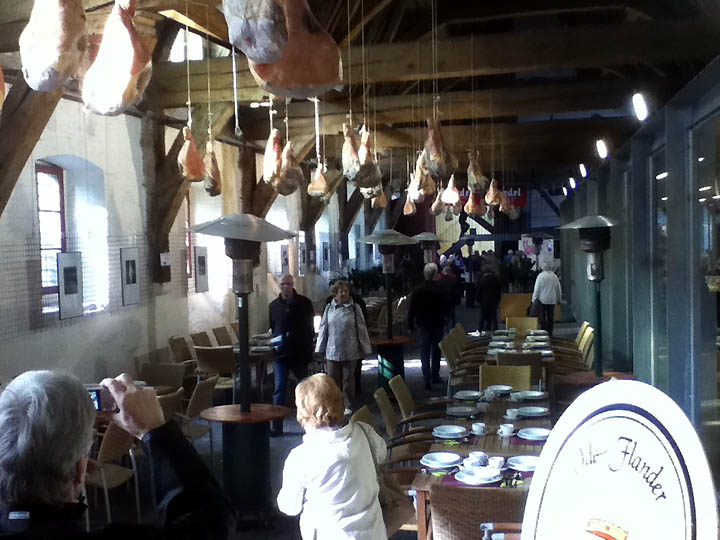 A ham house.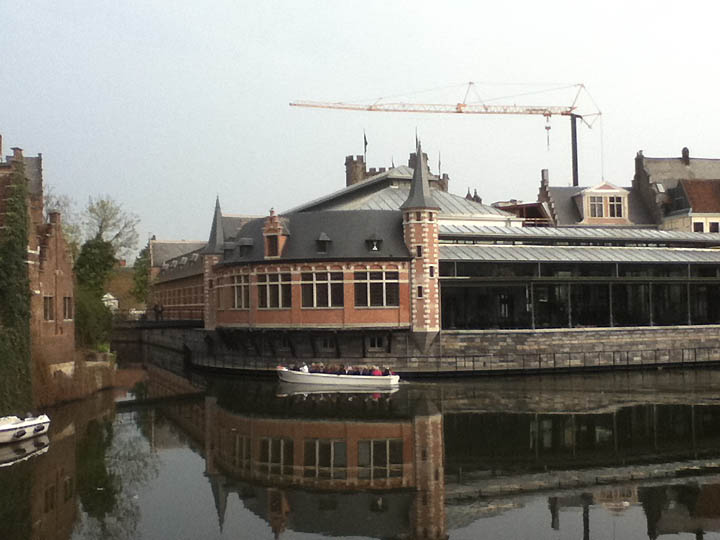 I think this used to be a ham smoking house,
but now serves as a restaurant.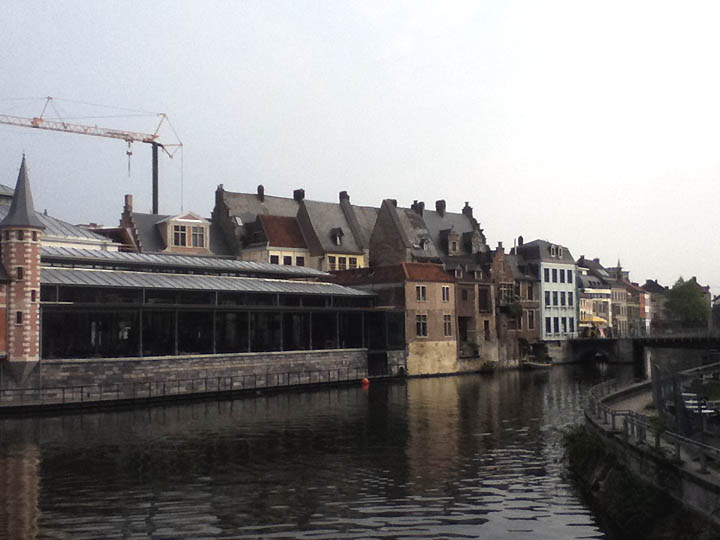 Historical buildings along the Leie River.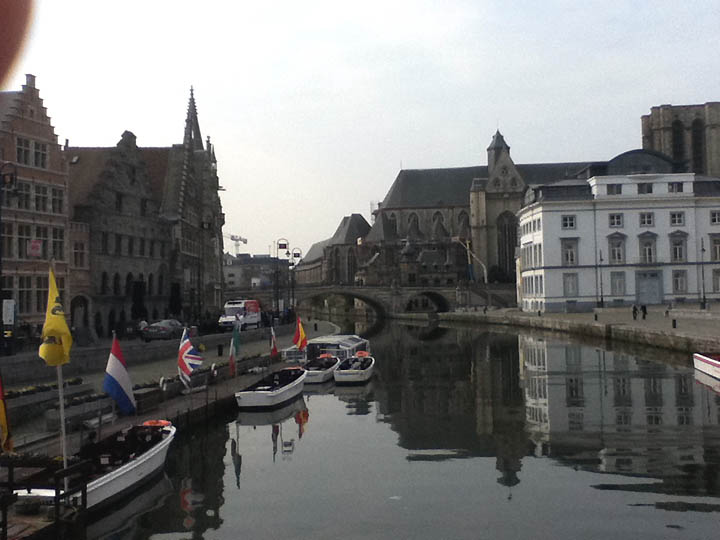 Riverside in Ghent.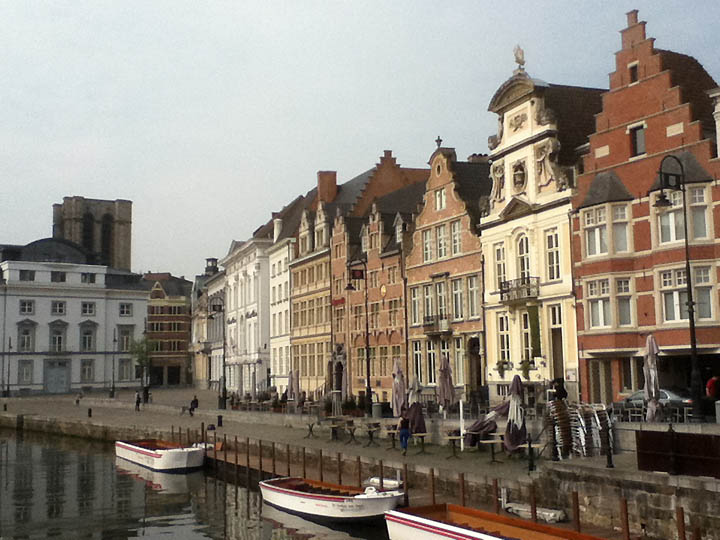 Buildings with fancy gables, not just the step gables.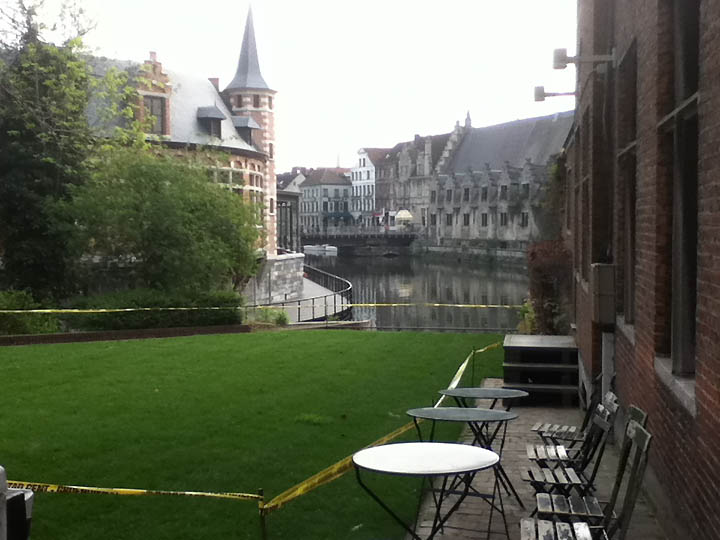 A view of the historical center.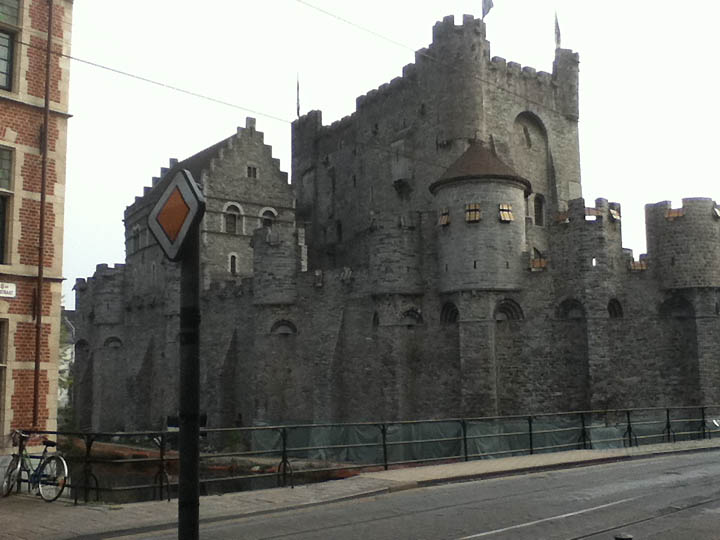 The Gravensteen castle, built in 1180 by count Philip of Alsace.
It served as the seat of the Counts of Flanders until they abandoned it in the 14th century.
The castle was then used as a courthouse, a prison and eventually decayed.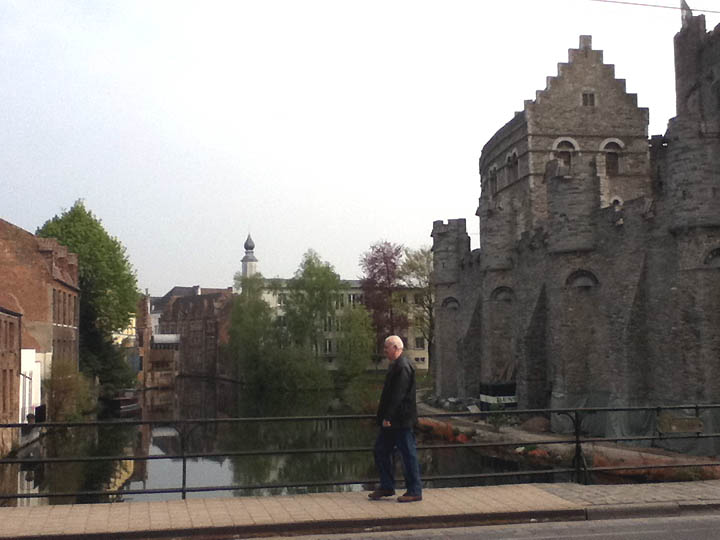 A man walked by the castle.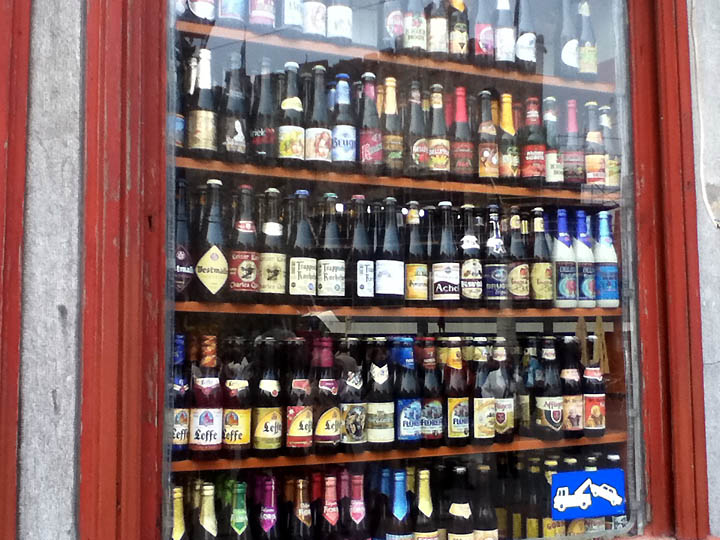 Belgium beer, they are famous, and with high alcohol content.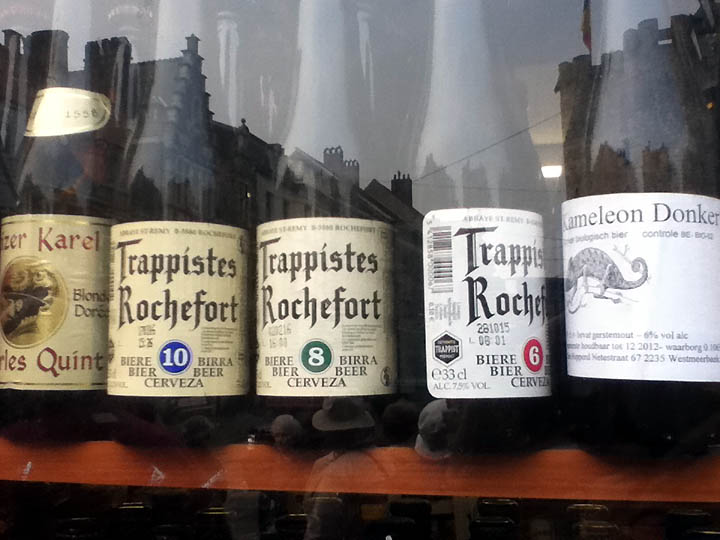 Percentage of alcohol content are prominently displayed on the label. We saw one over 13%!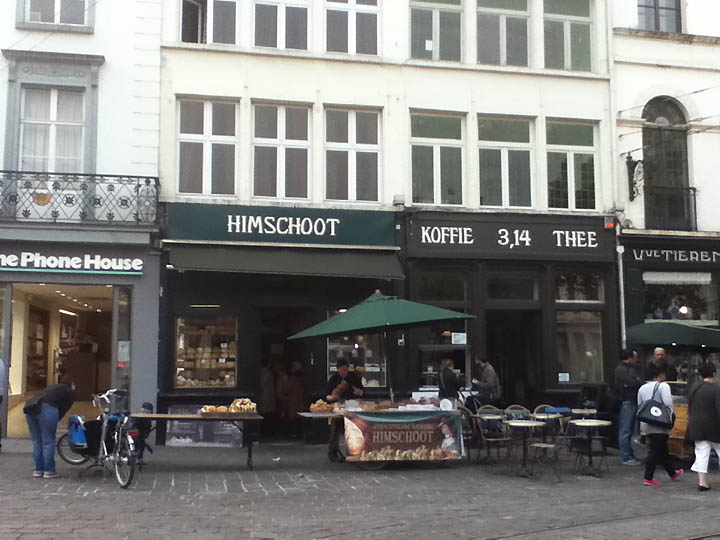 A bakery, HIMSCHOOT, with a street cart selling baked goods in front of its shop.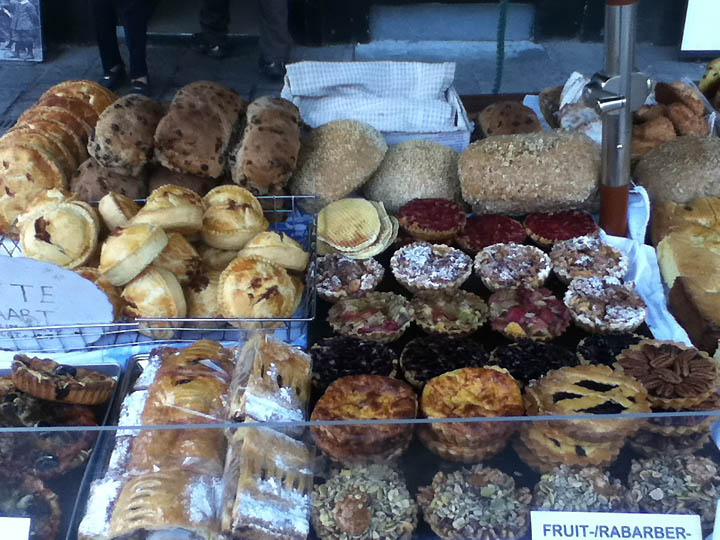 The baked goods on the street cart.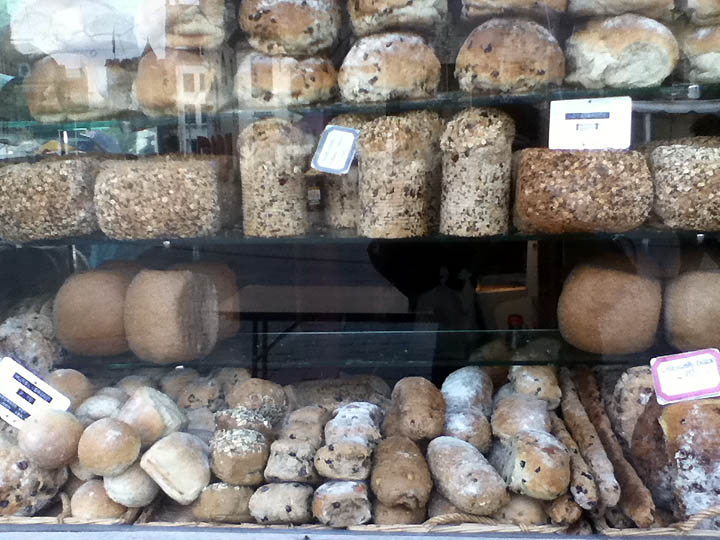 The bread in the shop. They looked a bit tough to chew, didn't they?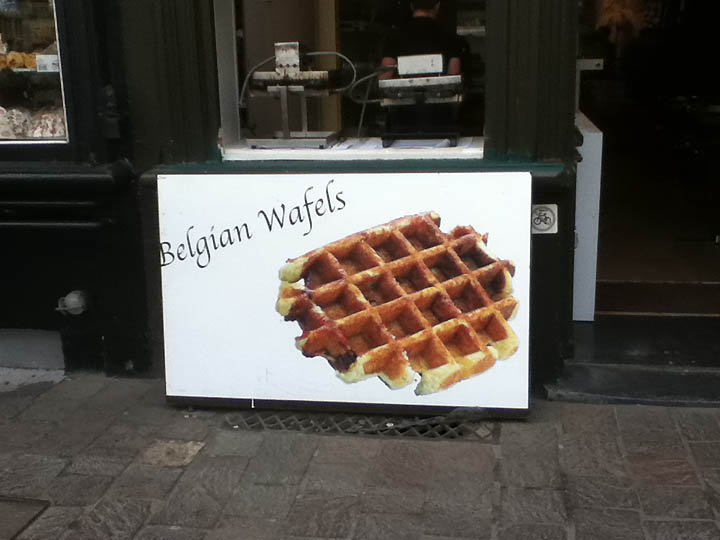 2 Euros for a waffle. Vincent bought one.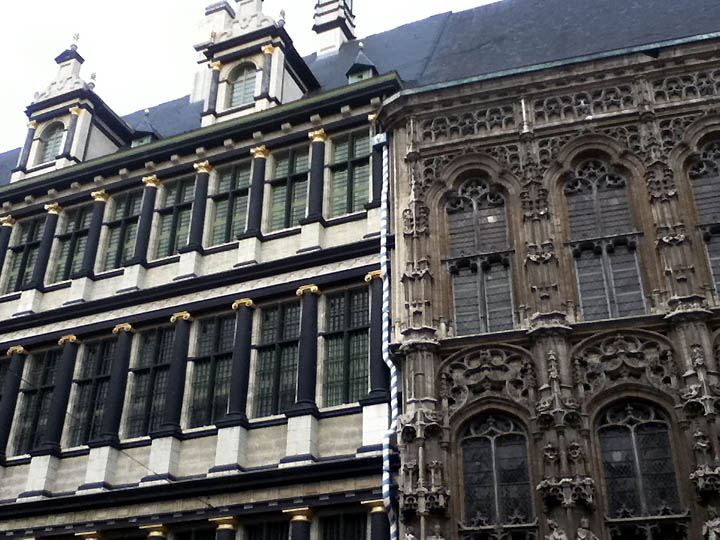 This may be the City Hall, but we are not 100% sure.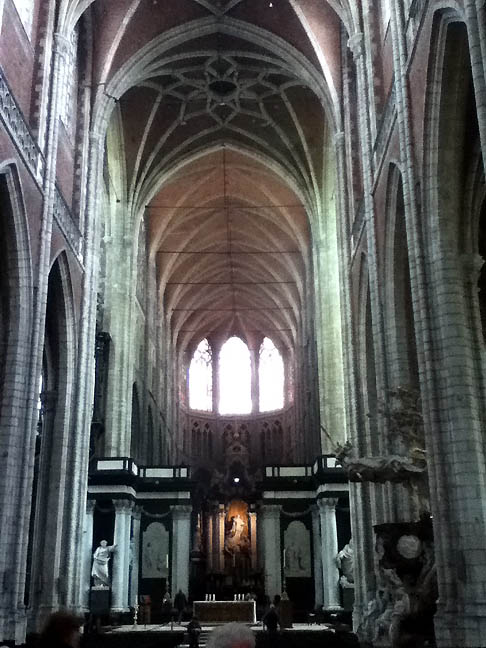 St. Bavo's Cathedral.
Unimpressive exterior, but filled with rich paintings and sculptures inside.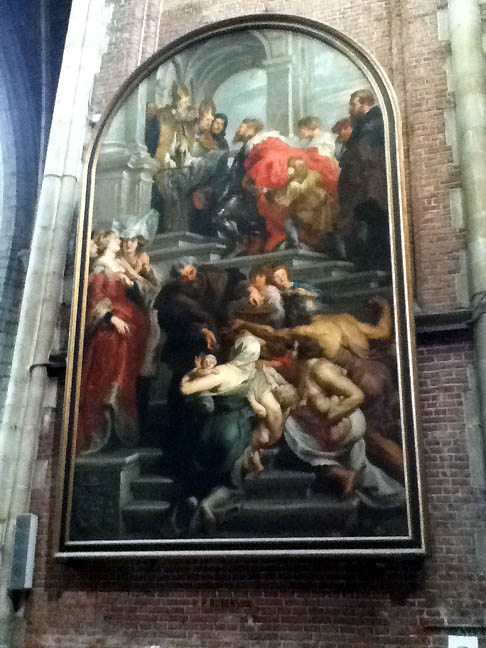 A Rubens masterpiece, "St. Bavo's Entry into the Monastery",
hangs inside the cathedral.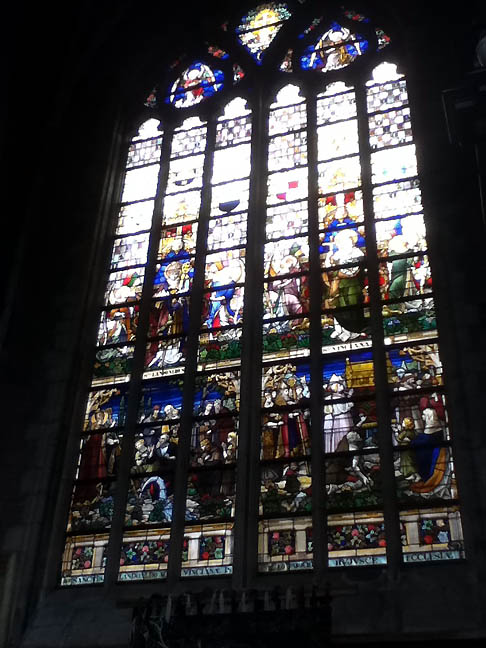 A stained glass panel in the cathedral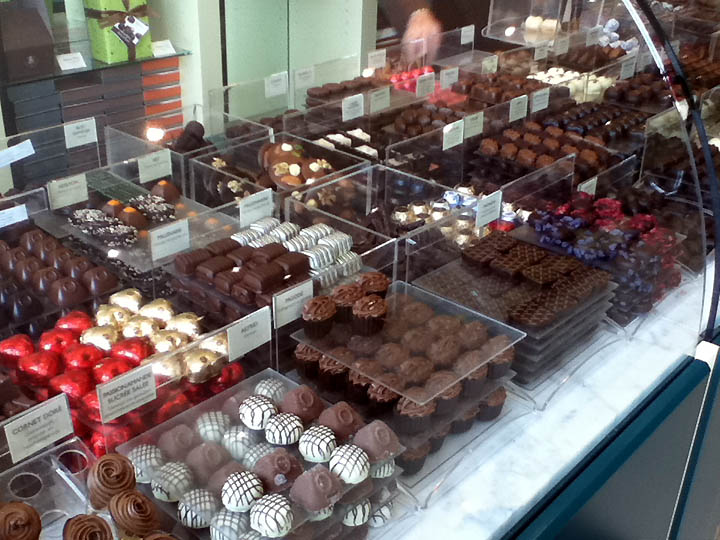 Inside Leonidas chocolate shop.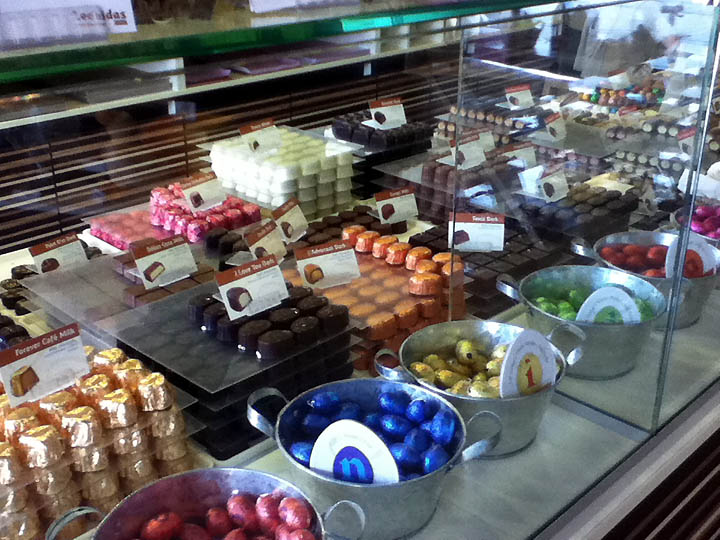 Leonidas chocolate shop. We did not choose any chocolates already wrapped in foil.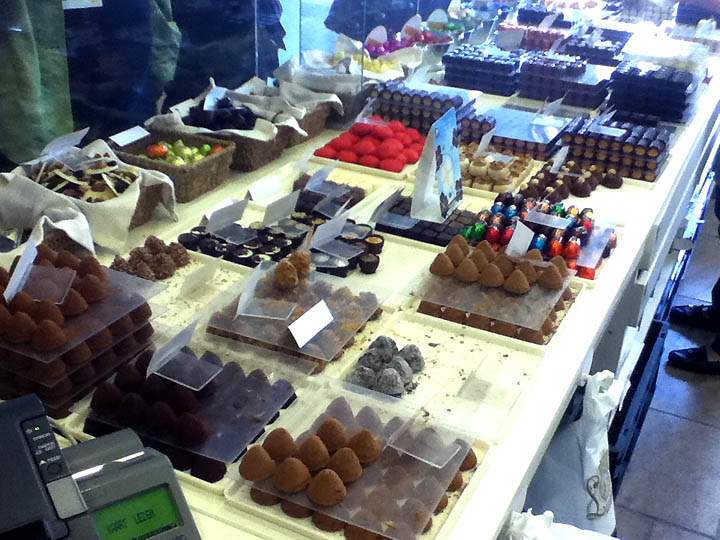 Instead, we chose a mixed varieties of the fresh chocolates.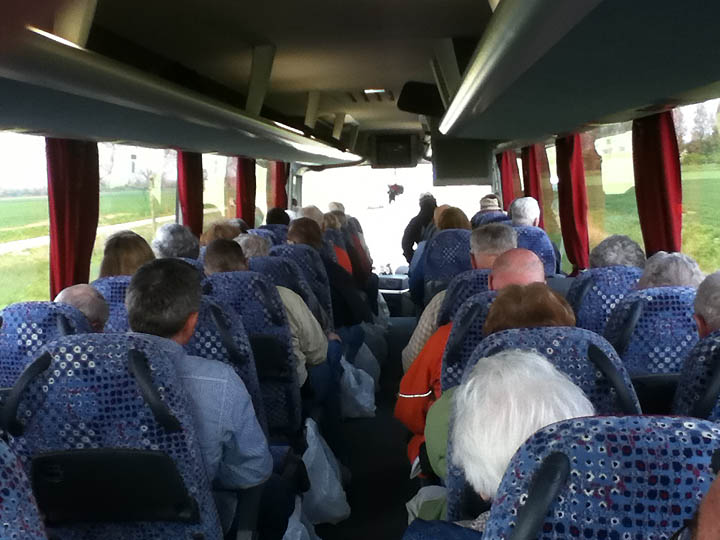 On the bus to go back to our ship in Terneuzen for lunch.