Thanksgiving in Reading, MA
November, 2010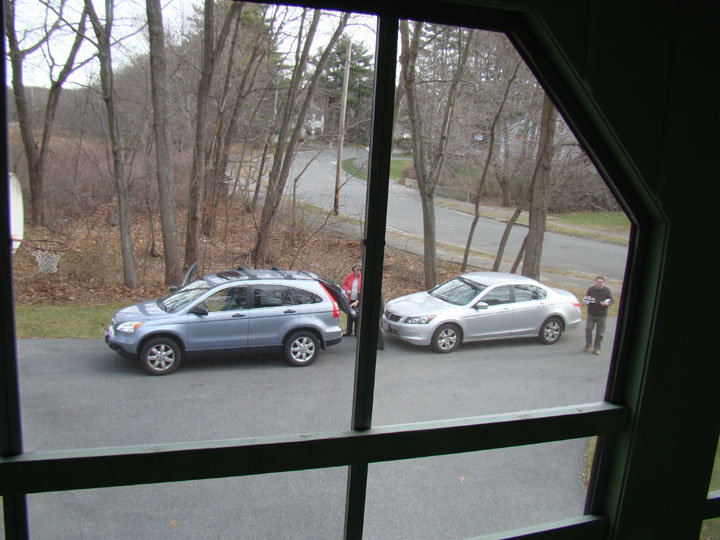 Tony, Laura, Elena, Austin, and two cute girls are arriving for the turkey dinner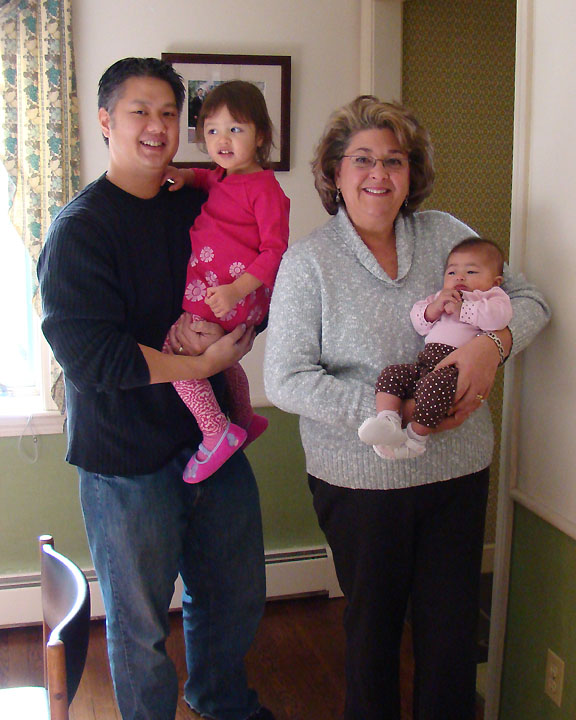 Good to be in Reading! This is the 1st time for Gabriella.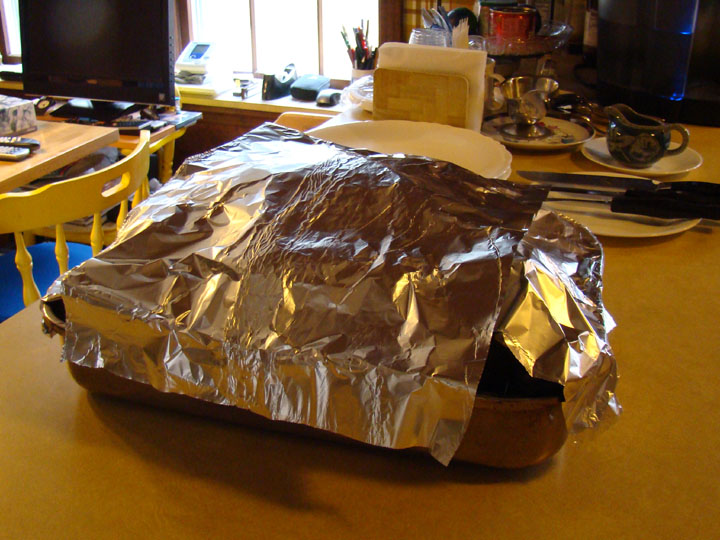 "What's in there?" Angelina asks ....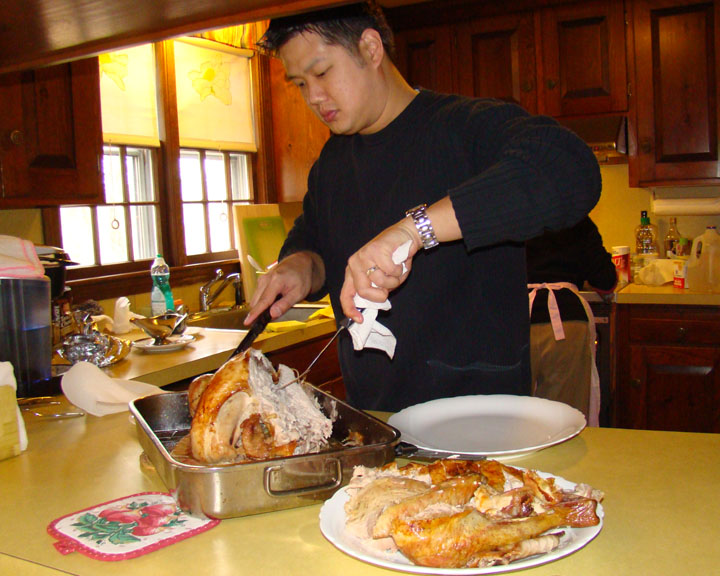 A Ha, a 15-pound TURKEY!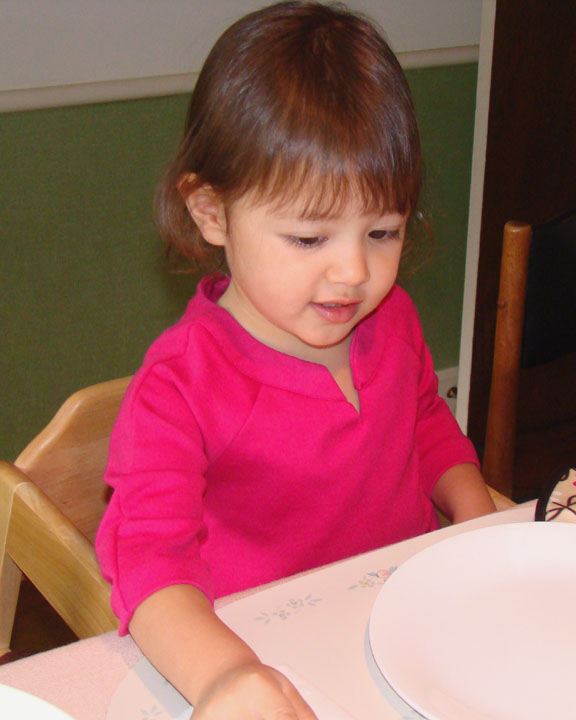 I want to start now.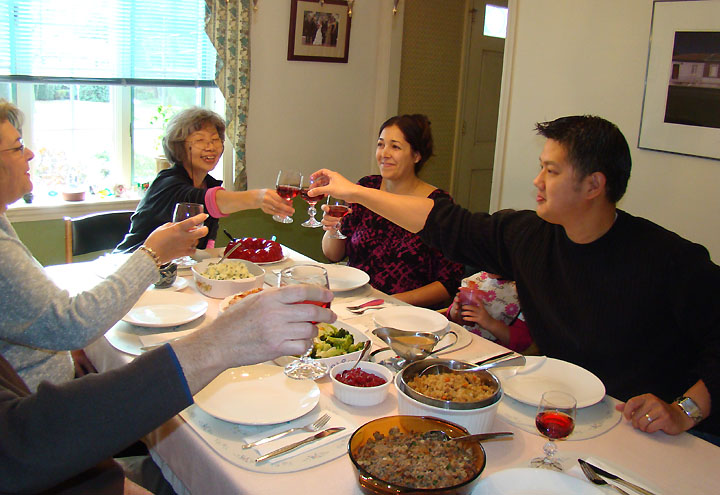 CHEERS! Schepis brought the wine, stuffing, and some desserts. Elena too!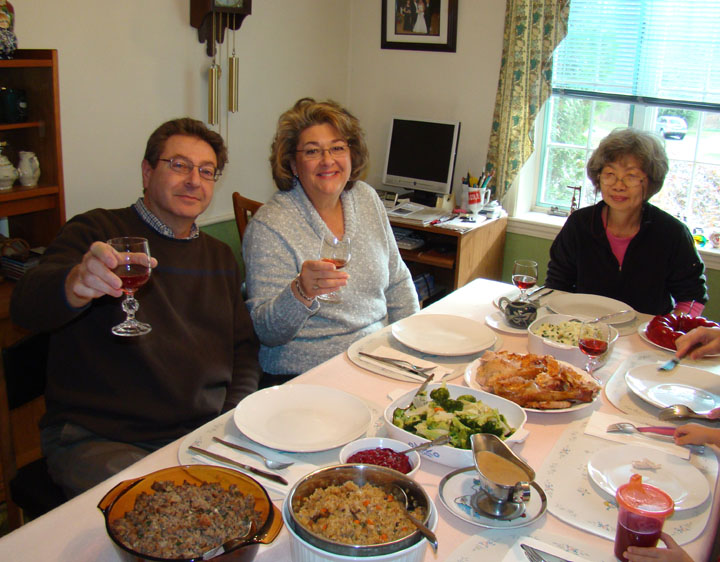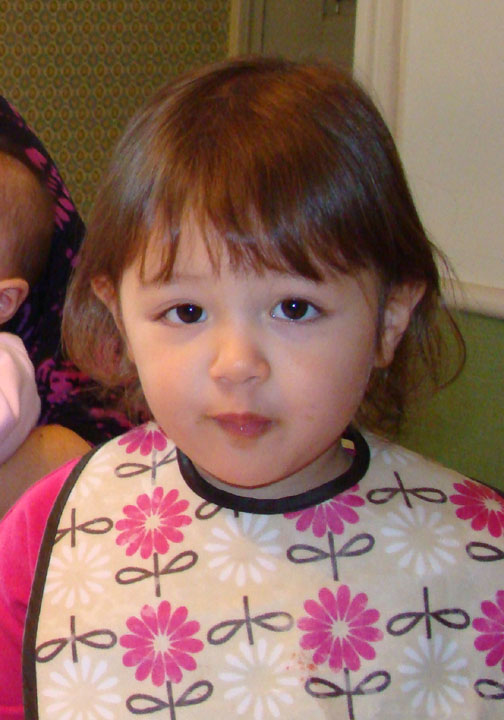 I am ready!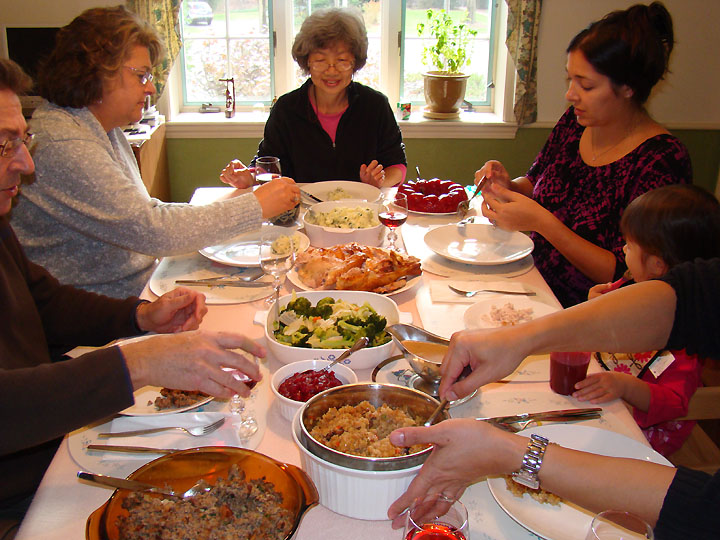 Let's eat!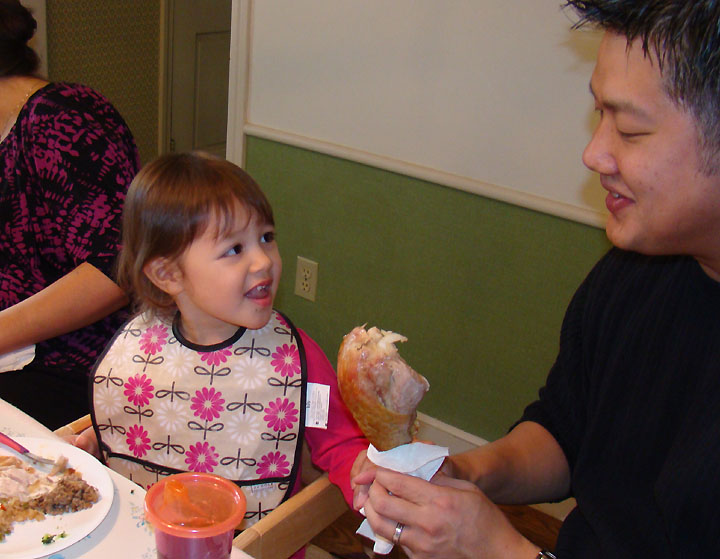 This is the biggest drumstick I have ever seen! Are you going to eat it, Daddy?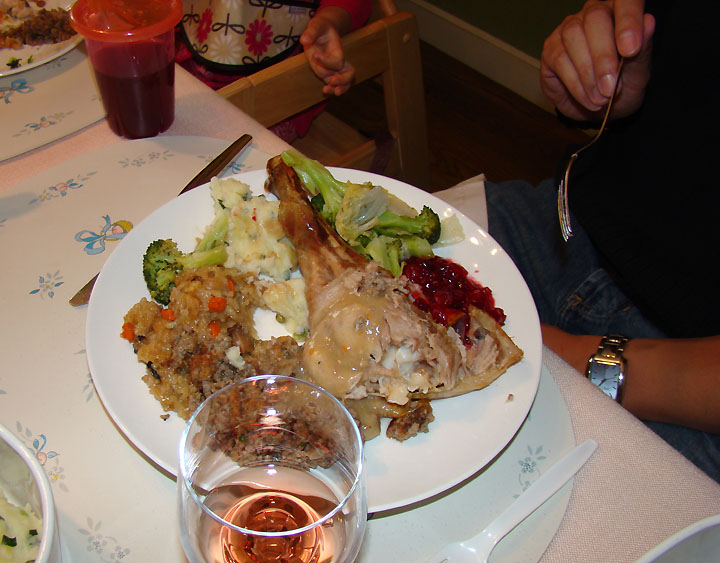 This is Austin's 1st plate.....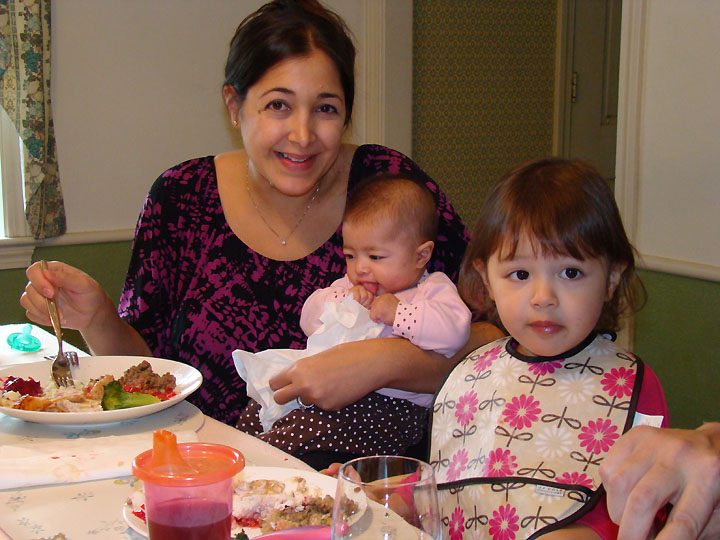 Mother and daughters enjoy the food and company.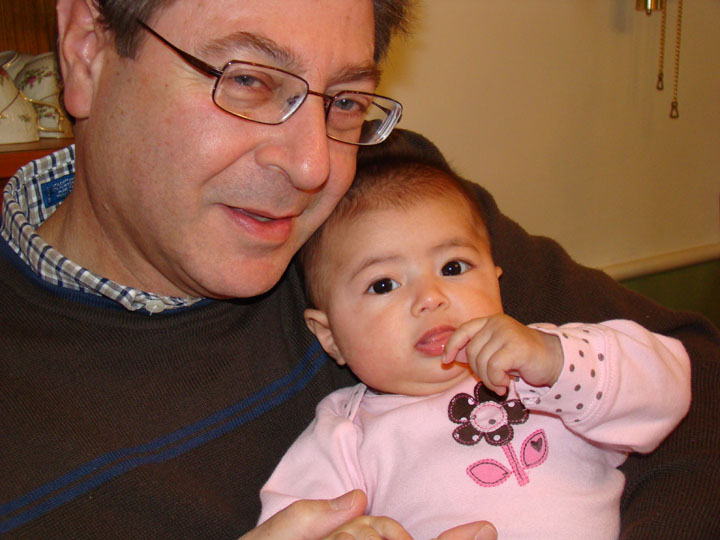 Comfortable in Grandpa's arms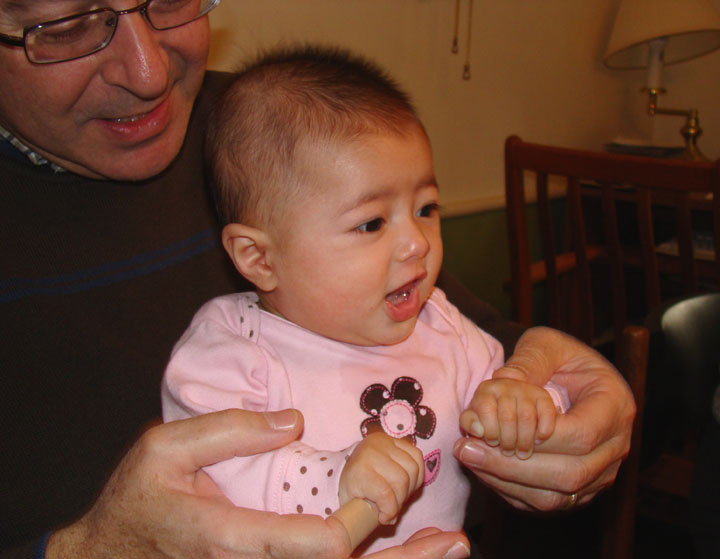 Look, I can almost sit straight up!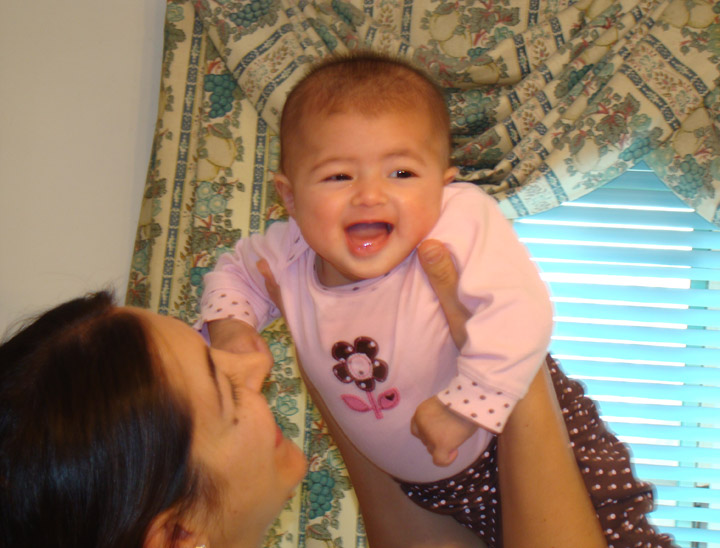 Happy "flying" in Moma's arms

We had coffee, ice-cream, and several different desserts after the big meal.
Angelina gets her blue tongue from lollipop, her favorite.
We are happy to have the family together on this Thanksgiving,
wish Ayumi and Philip were with us too.